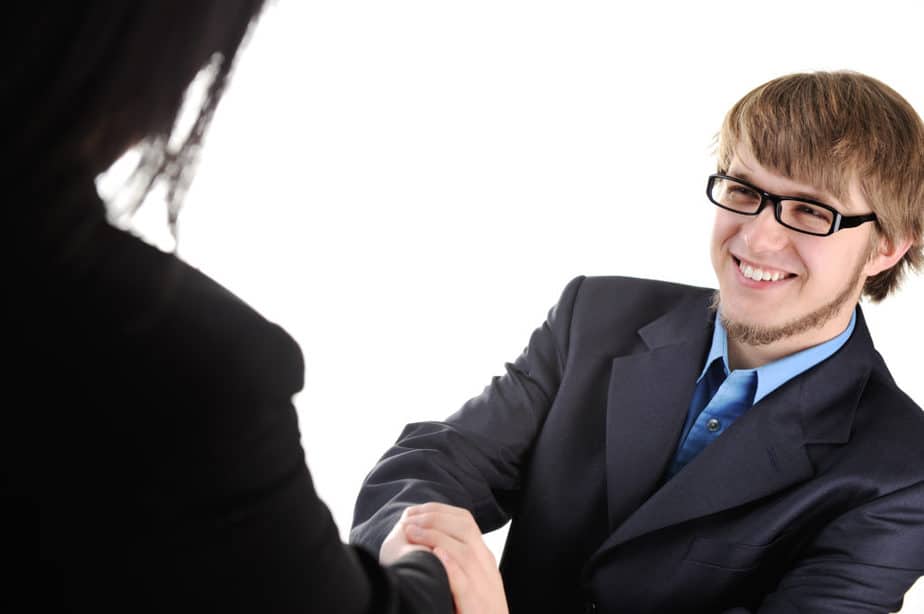 With total equity of $458 million as counted in 2019, Zendesk provides its customers with software-related services for which it hires software engineers, data scientists, designers, product managers, etc. Let's know about the Hiring Process at Zendesk.
The first step to getting a job at Zendesk will be to search jobs through the official website, click on 'search jobs' or on 'careers'. 
While applying for any job position make sure you read the job description thoroughly and the skills required mentioned on the website. This will help you to prepare for the interview as they will be asking questions according to requirements. 
Check your eligibility before applying for the job, make sure you meet all of them. 
The website also offers the option of 'save this job', you can look up other job posts and review the saved job later. 
While applying for the job, you can upload your resume or can add your LinkedIn profile. Then you will be asked for your information, experience, few application questions, self-identity documents, etc.
All job positions hold a similar process of online application, phone call interview, video conferencing, and onsite interview along with tests as per the job. It takes about 1-2 months of duration for the whole hiring process to complete. Many candidates say that they received their first call within a week of applying.
The hiring process is slightly different for few posts, let's look at each process individually.
Hiring Process at Zendesk
Software engineer-
The recruiter will interview you through a phone call. If you are selected for further assessment, you will undergo a technical skype interview. The technical test will also include two coding problems and one system design challenge. Lastly, you will be called for an onsite interview. It takes about 2-8 weeks for completing the hiring process.
Data Scientist-
Initially, a phone call interview is taken. After that, a live coding test will be given. If you pass it, a data/ machine challenge will be given. For the final one-to-one interview, you will be called on-site. The hiring process duration for a data scientist ranges from 1-3 weeks.
Product/experience/UX UI designer-
The pattern will be the same for a designer- initial interview over a phone call and the later one on skype video call but here this stage is followed by a designing test that the designer needs to qualify. The final interview is taken on-site. This will require two months.
Product manager-
After a phone call interview and video conferencing over Skype, the candidate will be given a product assignment. If he/she completes it correctly, they are called for an on-site interview. This might take 2-8 weeks.
The salary of employees at Zendesk earns an average of $112k annually. Note that the salary is different for different job positions. Zendesk has many departments, let's us look at each department, skills required to be part of it, probable interview questions, and the current number of vacancies in each department in detail. Note that for the most updated number of vacancies you must check the website-
| | | | |
| --- | --- | --- | --- |
| Name of the department | Skills required | Probable interview questions | Current number of vacancies in the US |
| Accounting, Finance, and Legal | Time managementAnalytical skillsEye for detailCritical thinkingIndustry knowledgeExcel sheet, words, knowledge – technology skillsCommunication skillsTeamwork Written skillsObservant | Name the different types of accountingWhich technological platform have you worked on?What will you suggest for increasing the company's capital flow?What do you know about auditing?Apart from degree what other certification do you hold | 26 |
| Creative | Curiosity ImaginationProblem-solving skillsOpen-mindedness | Which type of projects do you like working for?Which tech tools do you use every day?Apart from work what else do you like to work on?Have you directly dealt with customers?Summarise your design style in one sentence | 15 |
| Customer Advocacy | Persuasive speaking skillsTaking responsibility readilyFlexibleCommunication skillsEmpathyPatient | What do you know about your company?Explain a situation when you handled an unstable situationWhich tech tools have you used before?What knowledge do you think is the most important as a customer advocate? | 19 |
| Customer Success | TeamworkCommunication skillsCreative Planning and organizing skills | What will you do to keep working in a fast-paced environment?How will you describe yourself as a 'people person'?What is the best part of being a part of a team?How will you handle a difficult relationship with a coworker? | 7 |
| Data Analytics | SQL masteryInterpersonal skillsKnowledge of Data Engineering toolsProgramming Language ExpertiseExperience in working with dataKnowledge of software engineering practices | What is 'data cleansing'?Which are the best tools for data analysis?To date which data analysis project was the most difficult one for you?Which part of data analysis do you hate? | 1 |
| Software Engineering and product | Being up-to-date with technology. Leadership Team-work Critical reasoning.Innovation Communication skillsInterpersonal skills | What qualities in a team are most helpful in engineering?How will you design an elevator system on your laptop?What is a Redis server?What is TDD? | 57 |
| Information Technology | Organizational skillsCreativityProject ManagementPerseverance ResourcefulnessProblem-solvingAnalytical abilities | How will you keep yourself updated in such an ever-changing environment?If you are given a project which uses new technology, how will you get started?Do you know GraphQL and GRPC? | 11 |
| Marketing | Customer KnowledgeDigital AdvertisingCritical thinking writing skills problem skills communication skills teamwork Creative Social media skills | What social media are you well-versed with?How will handle a negative customer review?Have you used G Suite, Eloqua, Splash, and SFDC before? | 40 |
| Sales and sales leadership | Good listenerStrategic Decisive Motivator Analytical Innovative and creativeOrganized | How comfortable are you doing cold calls?What is the most stressful part of this job?How can you motivate you and your team to meet up difficult targets? | 54 |
| People and places | Detail-orientedRelationship building skillsMultitasking skillsTime management Patience IT skillsTarget driven | What is the primary aspect that you keep in mind while structuring an interview?How do you choose between two really good candidates who are apt for the role?What methods will you use to source candidates? | 4 |
The interview questions listed above are more subjective, whereas you will be facing different situation-based questions as well. After the interview, if they feel that you will fit in with another team better, they will notify you. Many candidates review the interview as 'pretty straightforward' and say that they had a great experience. Zendesk is quite clear about its target audience and its goals. They represent their work culture from the interview itself. Zendesk makes sure that they keep the candidates well informed about the ongoing process. 
FAQs
Is the interview process better than your previous experiences?
Even though the process might take time, but the interview process is fine, worth the experience.
Who takes the interviews?
The managers and the recruiters.
How can I perform better in my interview?
Be confident and true about your answers.
The Hiring Process at Zendesk- Job Positions