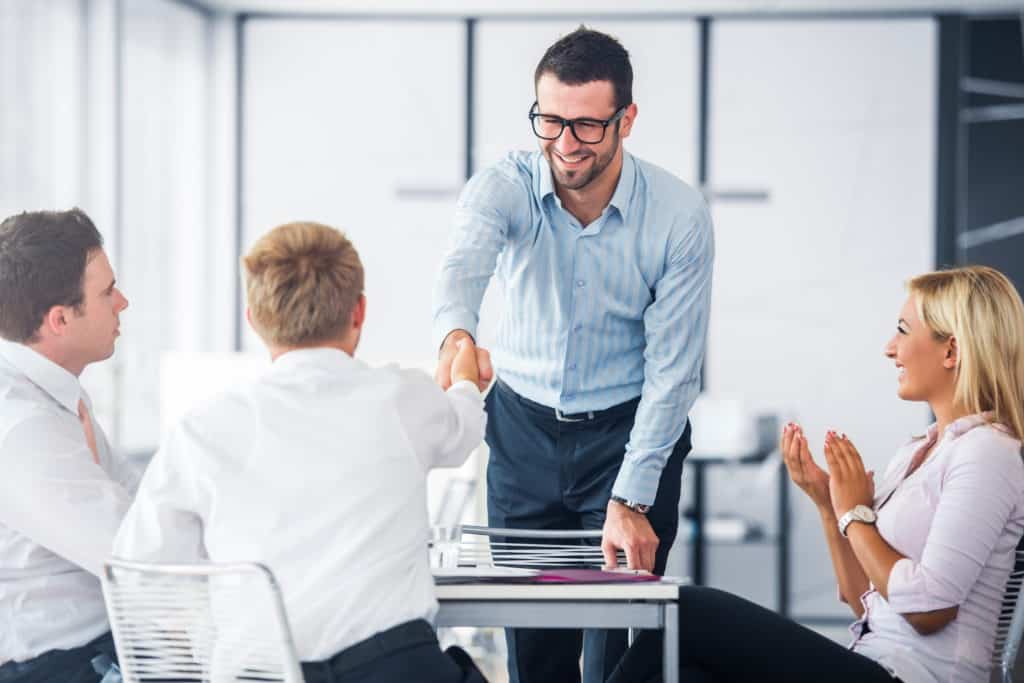 Being one of the largest healthcare plan providers in the U.S., Kaiser Permanente, has a wide range of networks with 12 million members, 39 hospitals, 700 medical offices, 300,000 personnel, 63,847 nurses, and 23,597 physicians. Such an extensive healthcare service offers diverse job opportunities. The article talks about the Hiring Process at Kaiser Permanente in a step-by-step method.
For getting a job at Kaiser, the following steps need to be considered-
Online application- For checking if the type of job that you are looking for, according to your interest, skills, and qualification is available or not you must check the official website. 
You need to first make an account and sign in to the page. On the other hand, you can log in using your 'National User ID' and 'Password'.
Browse through the list of job vacancies, the filter in the webpage makes it easier to search for jobs. Avoid using the back option of the browser to save the applied filters. You can even search for jobs with the help of job numbers.
Make sure that you possess all the requirements of the desired position before applying for it. You can read the description of a particular job by clicking on the job title. If you want to review your desired job later, you can also save it using the 'bookmark' icon. 
Submit your application through 'submit interest'. After this step, you need to complete your 'candidate profile', fill in all the necessary details.  Uploading your resume is not compulsory but it is appreciated. Click on 'submit', your submission will be acknowledged by a 'confirmation of submission' screen.
Pre-hiring Assessments- The assessments are usually carried out through online means. For some positions, the assessment is taken over a phone call but for others, you are required to clear a test. The tests will analyze your aptitude, skills, job knowledge, and behavioral competencies. If you do not clear this test, you need to wait before reappearing for it.
Interview- If your skill-sets are apt for the post, you will be called in for further assessment on-call or over a video call or in-person. The number of interviews may vary concerning the post you have applied for. 
Final selection- If you are selected for the post, you will receive an offer letter first on call and then in the written format from the 'Talent Acquisition Team'. After you accept the offer letter, you will have to undergo final screenings, drug tests, background verifications, and other medical tests to be hired. 
Often due to the high number of submissions for the position, your resume will take time to catch the assessors' eye. It takes approximately 1-2 months to finish the hiring process. Candidates who had undergone the hiring process, rate it as the one with moderate difficulty. For getting hired, you must know details about the interview process.
For getting on the best shoes for the interview, let us look at the type of interview questions the assessors may ask-
What qualities do you think are perfect for this role?
What do you mean by 'Customer Service'?
What do you know about Kaiser Permanente?
Why do you want to join Kaiser?
Would you like to work with a team or individually?
Describe your strengths and weaknesses
Have you noticed any flaws in the healthcare industry? If you are hired, what will you do to change it?
How will you be emotionally strong during your work hours?
Have you experienced working for medical orders, inventory maintenance, or other administrative work?
What types of jobs have you done before?
Which type of environment do you hate to work in?
Have you made any serious mistakes in your previous jobs? If yes, how did you handle that?
How do you keep yourself updated about the constant changes in the healthcare industry?
What inspired you to choose your career in the healthcare industry?
What do you expect should be changed in the approach of the healthcare industry?
What is your most important 'mantra' for patient care?
The interview questions may differ according to the position you have applied for. Apart from these questions, you will be analyzed based on the various situation based questions which will call for problem-solving skills, working under pressure, quick decisions, handling multiple problems at the same time, depth of knowledge about different medical pieces of equipment, handling unstable patients or patient's family, etc. It is important not only to have the required skills but to be a good fit for the role and that will be decided by your assessor. 
Most of the candidates undergo on-site interviews instead of online ones. Sometimes you may also face a group interview. Kaiser has 4.1/5 employee ratings. Despite the interview levels being a bit difficult, the candidates reviewed their interview experience as good and favorable.
Tips for a successful interview-
Make sure that you are completely honest and confident while answering.
Dress appropriately, business casuals or formals along with proper footwear are advised.
Use your experiences to assure the interviewer that you possess the required skill-sets as per the job description.
Make sure that your past experience stories don't go off track.
Practice answering questions like the one listed above in front of the mirror.
Know about what you had applied for, the pros, the cons, the history of Kaiser, employee reviews, etc.
Don't forget to carry extra copies of your resume, recommendation letters, notebook, previous work papers, and other important documents.
Greet the interviewer with a firm handshake and if possible, remember their name and their title.
Do not give negative reviews about your previous workspaces.
You must know the salary ranges of the position you are applying for to answer the salary expectancy question.
Be ready with 1-2 questions for the interviewer to indicate that you were paying attention to the interview.
At the end of the interview don't forget to thank the interviewers.
Salary at Kaiser-
Your salary will be dependent on your job position as well as the time duration you are working with Kaiser. The salary at Kaiser ranges from $59,698 to $171,154 annually. The average salary is $94,574. There are more than 581 job titles with different annual salaries. 83% of people think that they have fair pay at Kaiser along with all other benefits that Kaiser offers its employees. 
Career areas-
In this section, we will be looking at the different career areas at Kaiser and their branches along with the number of job vacancies available under each branch in detail. The vacancy in each branch depends on the job being available in a particular state, city, level of entry, schedule, and shifts. However, the given list includes the total number of vacancies irrespective of filters. Note that the number of job vacancies is subject to change, the given lists are for giving an idea of the number of career prospects under each branch. Please check the website for the most recent number of available vacancies.
Clinical Careers
Branch
Number of job titles available
Behavioral health, social services, and spiritual care
622
Clinical Support
915
Dental Support
4
Dietician and nutrition services
44
Health care and hospital operations
53
Health Information Management
19
Imaging and Radiology
285
Laboratory
282
Licensed nurses and Nurse practitioners
2085
Vision Services
68
Pharmacy
162
Rehab Services
313
Business Careers
Branch
Number of job titles available
Accounting, actuarial, and finance
78
Administration, clerical, and support
165
Communication and public affairs
20
Compliance, privacy, and regulatory
10
Construction
7
Consulting services and program/project management
155
Customer service
36
Education and training
62
Facilities Services and materials management
150
Health care and hospital operations
53
Human resources
38
Insurance and claims
21
Legal
8
Quality assurance, UR, and case management
51
Research management
88
Sales and marketing
69
IT
Branch
Number of job titles available
Architectural solutions
8
Business strategy and operations
4
Data, cloud, and BI
46
Desktop, network, and telephony
4
Engineering and programming
53
IT cyber security
5
Operations and infrastructure
19
Project management and business consulting
51
QA and testing
7
Digital Careers – 60
Other career paths include temporary contract-based jobs in clinical and business fields. Kaiser also offers internships.
FAQs- 
Is it worth working at Kaiser?
Kaiser offers excellent benefits and salaries as compared to other healthcare industries. You also get a pension, insurance, free medical tests for you and your family, etc. the work environment supports all-around growth by embracing diversity, encouraging teamwork, and implementing leadership qualities. 
Is it difficult to work at Kaiser?
Some say it is a bit difficult, but the friendly and cooperative work environment greatly encourages them to pull the day successfully.
Are there any restrictions for tattoos?
Tattoos are supposed to be covered at all times.
Does Kaiser have any restrictions on nails?
In the workplace, you are expected to have well-trimmed nails.
Can you have a work-life balance at Kaiser?
Sadly, Kaiser does not offer a work-life balance, but at times it depends on your manager. The IT department has eased in balancing while the other departments lack. There is 60% -70% of work in a day.
The Hiring Process at Kaiser Permanente