Capgemini is a global leader in consulting, engineering, technology, and digital transformation services. The Group is at the vanguard of innovation to address the whole range of customer opportunities in the expanding world of cloud, digital, and platforms. Let us know more about that the Capgemini Recruitment Process- Know More.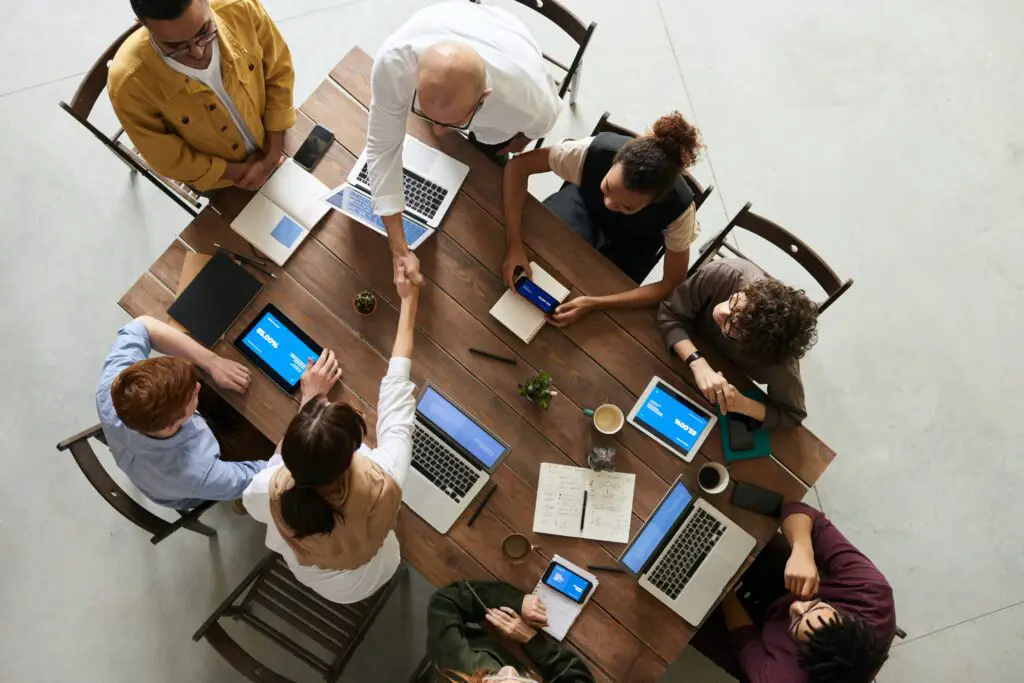 Capgemini
French multinational Capgemini has its main office in Paris. Some of the key services offered by Capgemini include cloud infrastructure & consulting, management consulting, and IT consulting. In 1967, the Capgemini Company was founded. Among all IT organizations, Capgemini is one of the greatest places to work. Capgemini has locations in about 55 countries and just about 300,000 employees. Nearly 50% of Capgemini India's workforce is based there.
Capgemini recruitment process
Selection refers to the process of choosing potential employees for a business or organization in the context of job recruitment. The three main stages of the Capgemini hiring process are used to assess each candidate's viability for a position. A written test and interviews are included in these rounds, which concentrate on a candidate's aptitudes, knowledge, skills, experience, and several other relevant characteristics.
Features of the Capgemini paper design include a cut-off score of 70% for each part, which acts as an elimination round.
Candidates' fundamental understanding of programming languages is tested in the pseudo-code part. It primarily includes problems from the data structure, C/C++, digital, and logic categories.
In the game-based aptitude section, you must choose four of the 24 games that will evaluate your capacity for logical thought, multitasking, reasoning, and memorization. Switch Challenge, Motion Challenge, and Inductive Logic Challenge are a few of the games.
Your capacity for analysis and decision-making is tested by the behavioral competency test. It resembles a psychometric assessment.
You will be assessed on a variety of subjects in the English Communication portion, including grammar, sentence completion, error spotting, etc.
No negative marking is applied.
Freshman Capgemini Exceller Recruitment Process 2023 
The employment process has changed from the previous year. They replaced the aptitude, logical, and essay-writing rounds with three new ones. Please read through the information on this page that we have provided regarding the Capgemini Exceller Recruitment Process for Freshers.
There are six rounds of selection in the 2023 Capgemini Exceller Recruitment Process
Technical Test
English Communication test
Game-based Aptitude Test
Behavioral Competency Test
Spoken English
Coding
Technical Test
This round will consist of 45 multiple-choice questions that must be answered within the allotted 45 minutes.
Focus on the reasoning rather than the syntax errors, such as a missing semicolon or bracket.
You won't move on until you win this round because it's an elimination round.
English Communication Test:
This will be a multiple-choice section with four answers. Tests your vocabulary and grammar knowledge.
This section's key points include
Prepositions 
Sentence correction
Grammar
Reading comprehension
Antonyms & Synonyms
Speech and Tenses
Article
Sentence selection
Detecting errors
Sentence structure
Also, there is an elimination round this time.
Game Based Aptitude Test
There will be games in this phase of the aptitude test, and you must win them.
There are a total of 24 games, and the computer will choose 4 of them for you.
You must make an effort to perform at your maximum level within the allotted time.
Each game will have a 25- to a 30-minute time limit.
You must move past them quickly and precisely.
The Behavioral Competency Test
The Behavioral Competency Test, which is another name for the Psychometric Test, asks you to indicate whether you agree or disagree with a variety of situation-based questions.
You must take caution when responding because the same question is posed in a convoluted manner, and if your responses don't line up, you lose points.
Be careful to practice as many questions as you can to be well-prepared for this round.
Spoken English
The most recent round to be added to the Capgemini Exceller Recruitment Process is the spoken English round. The following sections are featured in this new round, which Capgemini Exceller has introduced:-
Grammar and Reading comprehension
Listening
Speaking
Coding: 
Only students who have advanced to the spoken English round are eligible for the Capgemini Exceller coding section. If you can answer one question correctly, you will receive a package worth 5.75 LPA; if you can answer both questions correctly, you will receive a package worth 7.50 LPA.
The preferred language
C
C++
Java
Python
Process of Capgemini Interviews
At this point, both a technical interview and an HR interview are scheduled for the candidate. These are the specifics of each stage:
Technical discussion
In this round, queries about particular technological domains are posed. When applying for a job, candidates may be asked to answer questions based on their knowledge of the technical operations of the organization, their comprehension of the technical tasks involved, or their ability to resolve real-world technical issues.
An HR interview
Interviews are the last phase in the hiring process since they help to ascertain a candidate's personality. 
Round 2 of the Capgemini Exceller Recruitment Process is the technical interview.
The chosen students are contacted for the technical interview round, which is Round 2, of the Capgemini Recruitment Process after passing Round 1 of the Capgemini Exceller Hiring Process. Students can anticipate questions like the following in this round:
Explain the Final Year Project — The student should now go into detail about the extensive effort they completed for their final year project. Students should also discuss the most recent tools and technology they employed for their projects. This is a critical step in the Capgemini Exceller Hiring Process for New Graduates in 2021.
For CS/IT students to pass the Capgemini Exceller Selection Process, basic coding knowledge in C programming and DSA is a need.
Knowledge of Up-to-Date Company Technologies – Having an understanding of the newest Tools and Innovations increases your likelihood of passing the Capgemini Exceller Hiring Process.
Capgemini Exceller Recruitment Pattern HR Interview
The chosen students are called up for the Round 2 HR Interview Round of the Capgemini Exceller Hiring Process after passing Round 2 of the Capgemini Exceller Recruitment Process. Students can anticipate questions like the following in this round:
Q1: Tell me a little bit about yourself.
Q2: What are your weaknesses and strong points?
Q3: Why Capgemini?
Q4: Who is Capgemini's CEO?
Q5: What is your knowledge of Capgemini?
Q6: Why do you wish to work at Capgemini, 
Q7: Are you accustomed to working night shifts?
Q8: What industries do you prefer to work in?
Q9: Tell me something about yourself that isn't in your résumé.
Conclusion
Once you enter Capgemini India, you join a vibrant company and a global network of independent thinkers, business owners, and subject-matter experts who are all committed to using technology to redefine what is possible. Together, you transform the most prosperous businesses in the world while exchanging knowledge and pushing one another to grow. It's how we foster outstanding careers and give innovation the distinctive personal touch it needs.
Capgemini Recruitment Process- Know More