About Zaxby
The American chain of fast and casual restaurants, Zaxby, was founded in August 1990 by two childhood friends, Zach McLeroy and Tony Townley. The restaurant chain has its base in the southern part of the United States with more than 600 locations. 477 Zaxby's restaurants are franchise-owned while 123 are owned by the company. Zaxby's products include chicken wings, chicken fingers, salads, and sandwiches. The company as of 2019 is located in 17 states in the United States. Let us know more detail about 'Zaxby's Hiring Age'.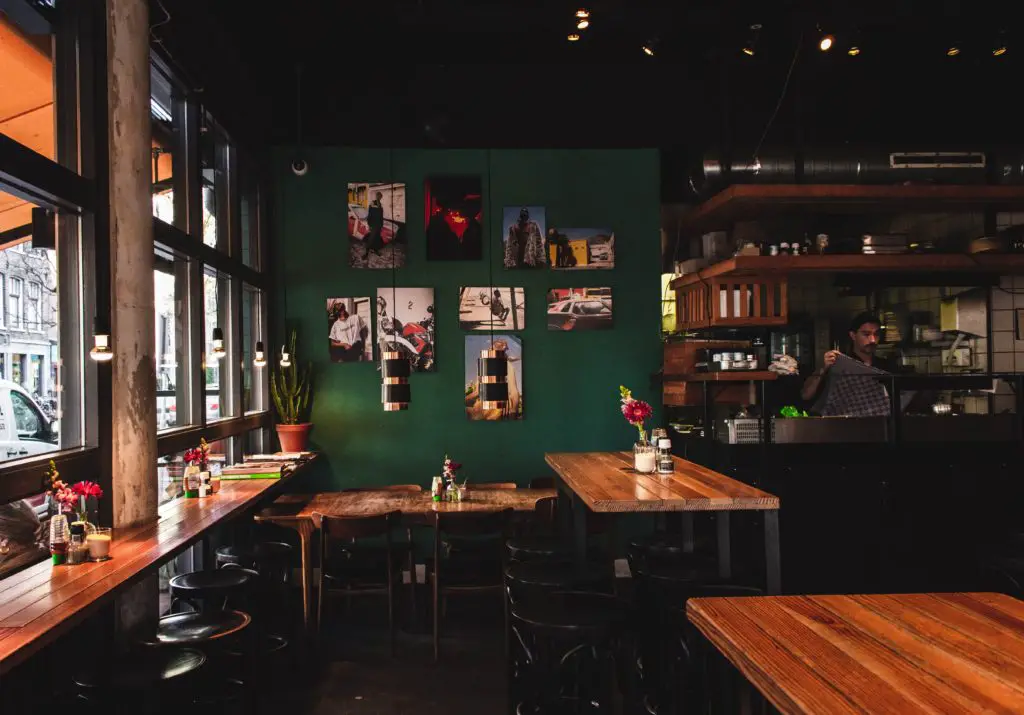 Zaxby's Hiring Age
The least hiring age for any position at Zaxby is 16 years, although some positions may require 18 years. Let's read about Zaxby's Hiring Age.
Zaxby's Career
When applying for a Job at Zaxby, it is important to know that there are two types of applications, the first is the application to the Zaxby and the other is to the Zaxby franchise. It is important to know which you are applying for. For applications to the Zaxby franchise (the third party independently owned), Zaxby does not have control over the employment and employment terms and conditions. If you have any questions as regards job employment at any Zaxby third-party independently owned restaurant, such questions should be directed to the third-party restaurant and not Zaxby. Although job applications to such third-party franchises can be done through Zaxby's official job application website (applyzaxbys.com), and applicants' information will be forwarded by Zaxby to such restaurants for further processing. You can also apply directly to the franchisee via the available platforms. Zaxby is not responsible for the franchise decision and has no involvement in the employment process.
Jobs are divided into two categories at Zaxby's. These are Corporate and Restaurant jobs 
This article will only focus on the restaurant jobs. Let's read more Zaxby's Hiring Age.
1. General Manager:
At Zaxby, general managers' job roles include leading and guiding their team to have a unique and positive working culture, he or she is responsible for ensuring that the team morale remains high and positive at all times. The general manager also encourages his or her team members. The general manager is responsible for executing and contributing to the development of action plans following Zaxby's goals and objectives. The general manager will oversee the management of the daily restaurant operations with his or her focus on the staff, team member development, increase in sales, managing production cost, and confirming that the company's operational standards are met.
 Below are other general manager's job roles and responsibilities
The general manager must make sure that the restaurant's guests' receive great dining experiences
The general manager is responsible for recruiting, interviewing, and hiring new staff.
The general manager is responsible for the training of both old and new team members, mentoring and coaching them, and ensuring team members perform up to standard.
He or she must see to it that all work schedules are created effectively, appropriately, and on time to maximize sales and control the cost of labor
He or she is responsible for planning and delegation of duties, and shifts assignments
He or she must make sure that all service, product quality, environmental, and product quality standards are met
Must be a leader to the team members by example
He or she is responsible for ensuring the restaurant has profitable sales each month, and he or she will do this by controlling the cost of production, and team member development. 
He or she is responsible for the handling of reports and complaints tendered by team members and he or she must do this in time 
Must be flexible, and must ensure team members obeys all safety rules
Report to supervisor when necessary
Job Requirements
He or she must be 18 years or above 
Valid driver's license, car insurance, and a dependable means of transportation
Must be available to work for at least 5 days and 48 hours each week
Be able to work flexibly, this includes working in the days, night, weekends and holidays
He or she must pass the compulsory background check and drug test
Good and excellent leadership, organizational, and communication (both verbal and listening) skills
Prior experience in a similar role or leadership position
Ability to stand, sit, walk for a long period
Required to climb ladders, bend, and crouch
Will be required to lift, push and carry medium to heavyweight object
Salary
 At Zaxby, general managers earn an average of $40,000 to $45,000 annually 
2. Shift Manager:
Shift Managers at Zaxby are responsible for opening and closing the restaurant, they supervise new staff during shifts. They are responsible for shift designation to every employee.
Requirement
Must be above 16 years
At least 1 years of experience in a similar role 
Basic knowledge of computers
Minimum high school diploma or GED
Good managerial skills
Salary
At Zaxby, the shift manager earns an average of $9 to $10 per hour
3. Assistant Manager:
Assistant Managers at Zaxby's job role is to supervise the daily operations of Zaxby restaurants, they work together with the general managers to make sure that the restaurant's operation runs efficiently and smoothly. Ensures that the restaurant has the required number of staff for each position. May assist the general manager in the hiring, selection, and recruiting of new staff for the restaurants. Reports directly to the general manager and escalates any issue of concern as regards the restaurants and staff management to the general manager when necessary 
Job Requirement:
The minimum required age is 18 years and above 
Minimum one year experience is a similar or supervisory role
The minimum required qualification is a high school diploma or GED
Knowledge of computer, cash machine, and kitchen equipment
Salary
 At Zaxby, the assistant manager earns an average of $11 to $12 per hour
4. Cook:
At Zaxby, cooks are responsible for preparing foods. The role includes preparing foods according to Zaxby's restaurant taste and quality. Attend promptly to customers' orders. Follow strictly Zaxby's recipe and food preparation mode. Cooks must ensure to always follow all kitchen etiquette, health and safety rules, and precautions. 
Requirement: 
Must be above 16 years to work as a cook at Zaxby
Ability to work in a fast-paced environment
Ability to multitask, attend to different orders 
Ability to work in a flexible schedule, and shifts.
Must be able to work on weekends and holidays
Good hygiene skills 
Ability to work together in a team
Salary
 Cooks earn an average of $7.25 to $8 per hour at Zaxby
5. Crew Member:
At Zaxby, crew members work together as a team to ensure the smooth running of the restaurant. Every member of the team is responsible for washing dishes, package orders, and gathering used trays. Each crew member will ensure to work efficiently wherever he or she is designated to work.
Requirement
Every member of the crew must be above 16 years
Be eligible to work in the United States
Be able to work as a distinct member of a team, be able to work alone and alongside team members
Be able to work in a fast environment.
Ability to lift objects, stand for long periods.
Salary
Crew members earn an average of $7.25 to $8 per hour at Zaxby
6. Cashier:
Cashiers at Zaxby are responsible for taking restaurant customers' orders, the cashier is responsible for taking payments via (either cash or credit cards).
Requirements:
Must be above 16 years old
Be smart, and able to multitask efficiently.
Good attention to details
Good customer service, communication (both listening and speaking) skills
Good knowledge of mathematics basics is very crucial
Be very organized
Salary
Cashiers at Zaxby earn an average of $7.25 to $8 at Zaxby
Frequently Asked Questions (FAQ)
1) Question: How old do I have to be to work at Zaxby?
Answer: All job roles at Zaxby require a minimum age of 16 years old.
2) Question:  Can anyone less than 16 years old work part time at Zaxby?
Answer: No, all workers at Zaxby must be 16 years or above, whether they are part-1time workers or full-time.
In Conclusion,
Now we have learnt 'Zaxby's Hiring Age', the minimum hiring age at Zaxby is 16 years old for any job role. Workers under 18 years old get breaks in-between shifts, while workers above 18 years old do not get breaks. Thank you for reading.
Zaxby's Hiring Age- Find More About It