Xfinity is a company that deals with telecommunication services and is a subsidiary of cooperation known as Comcast Cable Communication. It usually markets consumer cable, internet, telephone, and even wireless services. The Xfinity headquarters is at 1701 John F. Kennedy Blvd, Philadelphia, PA 19103-2838, and offices are located all over the US and all over the world. let's get to know about Xfinity Office Locations and Headquarters.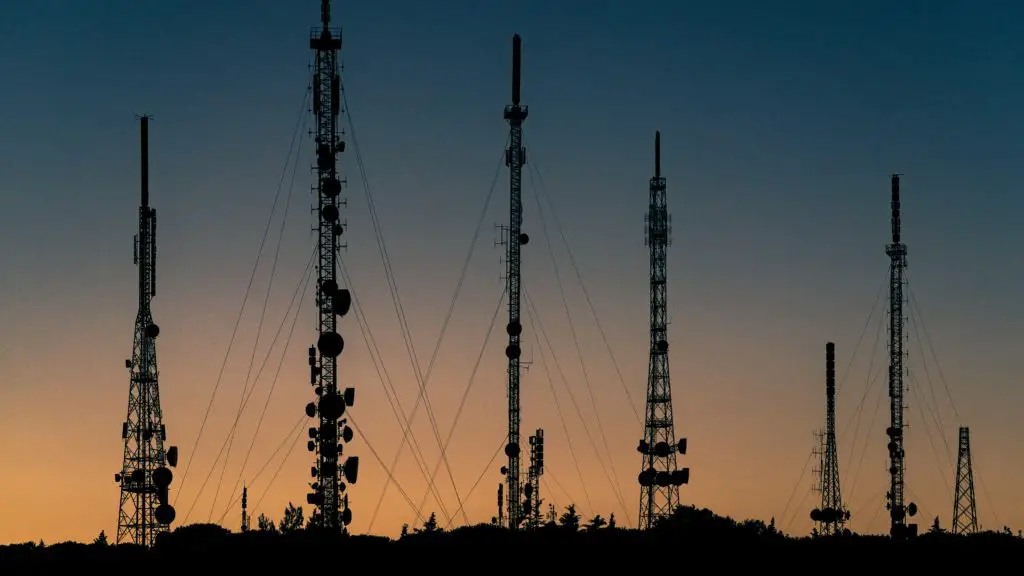 Xfinity
 As stated it is a subsidiary of Comcast Corporation which is an American telecommunication company with its headquarters in Philadelphia Pennsylvania. The company (Xfinity) has over 300 retail stores across 40 states. Comcast is said to have another 200 service centres where their customers can visit and pay bills and obtain other services from the Xfinity agents
Xfinity ranks as the most reliable telecommunications company. However, the company has its pros and cons and we shall highlight both the good and the bad of Xfinity Comcast. Comcast introduced Xfinity in 2010 for its, TV, Internet, and Mobile services and was among the top 3 for its internet services providers in 2022. Xfinity was the biggest cable, and internet service in the US and the most used. It is available in 39 states and many markets. Their technology allows fast downloads and provides connectivity using a coaxial cable. Xfinity makes a lot of sense as you can use a considerable amount of money to purchase and maintain. It is best for households that need dependable internet speed but isn't heavy streamers.
Xfinity faces a lot of completion from Verizon and AT & T internet providers. They however tried to be ahead of their competition by providing the internet with cheaper plans in some suburban and rural areas. Comcast Xfinity is offering new customers a deal for unlimited data. They have also increased internet speeds, XFi advantage is a new offer for customers who want more performance security and a value out of their Wi-Fi network.
The good comes with the bad. Comcast has earned the name consumerist twice in 2010 & 2014 and was the "worst company in America" during that time. According to their customers, they underperformed, increasing their prices, poor reliability, and bad customer care reviews.
Thousands of Comcast customers across the US experienced multiple rounds of phone calls to customer services, missed technician appointments, and unexpected fees. The company is also corporate culture and profit-driven. Customer satisfaction is the last on their to-do list, the priority is making profits. Comcast, Xfinity has the most aggressive customer retention policy, a customer may be on hold for the whole day without a return on customer agents. Xfinity, Comcast also has monopoly business everywhere and even tried to purchase Timer Warner Cable but it failed. It is also known to perform unethical practices by spending tens of millions of dollars lobbying each year. They also employ spouses, daughters, and sons of people in the government for continued market control monopoly.
Xfinity, Comcast Headquarters Brand
Xfinity Office Locations and Headquarters, Xfinity gives its customers secure and one of the most reliable connections through XFI, entertainment, voice, mobile, and the management of its customer's home through security. They all collaborate to give their clients access to things that matter most.
Xfinity, Comcast concentrates on the following products. They are important in today's life.
• Connection.
• Entertainment.
Connection
Research and technology have become our daily innovation. We constantly reimagine great internet, fast speeds, and comprehensive Wi-Fi coverage in our businesses and homes.  XFi has advanced security and a powerful connection. Its advanced security helps to protect devices from our homes and the customers have amazing features in the security such as Wi-Fi pausing, screen-time, and scheduling among others. 
The Xfinity mobile has the largest and most reliable 5G network and delivers a great wireless experience for less money. Xfinity Home is a security product that provides security and control and is monitored throughout. The Xfinity voice is a digital home phone service that provides all the functions of a phone.
Entertainment
Xfinity has moved up a notch by providing the best entertainment/fun time for its customers. Through XI, Flex, and Stream, their customers enjoy the best platform for entertainment. Xfinity Flex is a streaming device. It's a broadband experience for their customers and helps them to stream videos, music, and TV. Xfinity stream provides customers with easy access to programming which includes, an Xfinity TV subscription, and leaves their customers the flexibility to enjoy their entertainment on their device.
Xfinity Headquarters
Xfinity Office Locations and Headquarters, The Comcast Centre is the largest building in Philadelphia and has the most recognized skyscraper in the city. The building is 342 meters and 1121 feet tall. It is located at 1701JFK Boulevard Philadelphia If you want to contact their offices you can visit their website, www.xfinity.com. It is next to the second largest building in Philadelphia known as Liberty Place. Comcast, Xfinity- Corporate office is where many of the executives work and the offices are for residential, business support they are located all over the United States.
Xfinity Headquarters Executive Team
Comcast headquarters may change its executive team just like any other company. The headquarters executive team comprises the following; NBC Universal, CNBC, NBC entertainment, and Universal Filmed entertainment.
The executive headquarters team includes;
Brian. L. Roberts – CEO, Comcast Corporation
Stephan. B. Burke – Chairman, NBC Universal & Senior Executive VP
David. L. Cohen – Senior Executive Vice President.
David. N. Watson – President and CEO, Comcast Cable & Senior Executive VP. Other executives of Xfinity, and Comcast include Jeremy Darroch, Thomas J. Reid, and D'Arcy among others.
If you love to customize and love the high speed of internet and affordable cable you might just want to try the Xfinity, Comcast Corporation. If you also want parental internet controls or a couple of Xfinity hotspots near you Xfinity will get you sorted. Considering the pros and cons, Xfinity is simpler and still considered one of the best company's in 2022 for internet, TV, and phone services. Comcast-Xfinity has experienced growth in customers and revenue. Comcast reported having gained more customers due to its expansion and customer care.
Xfinity Office Locations and Headquarters