Jacobs Engineering Group Inc. is known to be one of the most trusted, efficient & technologically advanced engineering service & consultation providers worldwide. The company was established by Mr. Joseph J. Jacobs in 1947 in California U.S. later in October 2016 moved its headquartering to Dallas Texas U.S. Let us know 'Jacobs Engineering Headquarters & Locations'.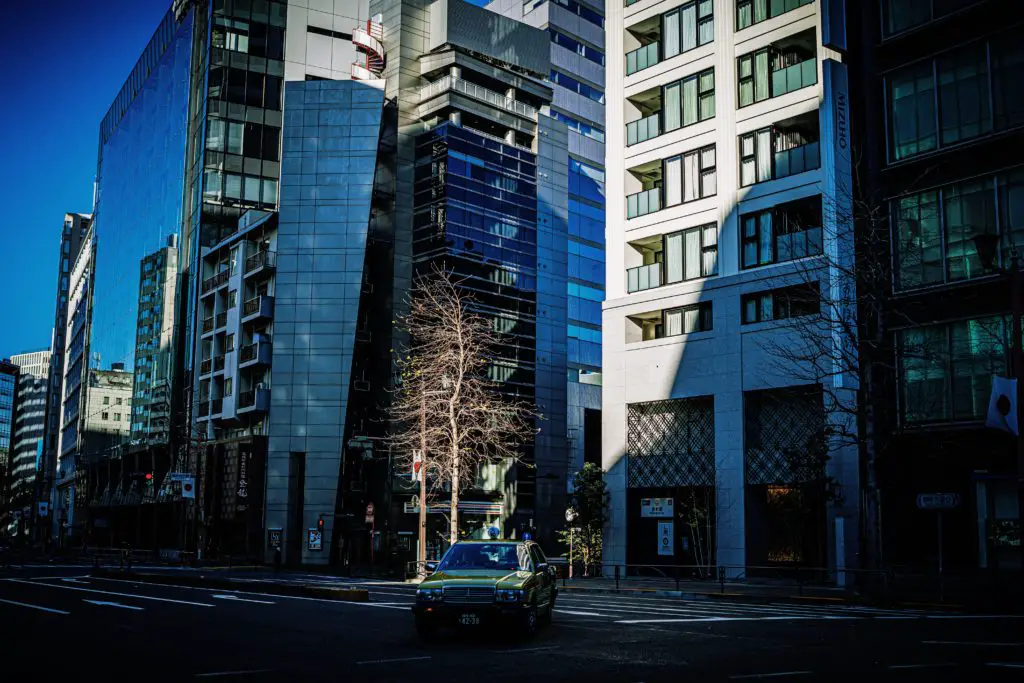 Jacobs Engineering Headquarters & Locations
Jacobs Engineering is a publicly-traded company & comes under the prestigious category of fortune 500 and with 400 plus global offices that include South America, Europe, Middle East, Australia, Asia and Africa & off course North America. An employee's strength of more than 81000 globally makes it a topic of discussion. 
 It is well noted to be an established Jacob as a Multinational Company that has now became a stalwart in the business. Consulting is business where the direct interaction with client technical as well as project team. A responsibility as such requires an omnipresent approach that should be synchronized with project initiation to completion. That is where Jacobs's worldwide offices come into the picture. Having offices in almost every state in America & every major part of the world makes Jacobs as one of the most easily accessible in the business. Let's discuss about Jacobs engineering locations & Headquarters. Let's dive into some detailed information.
North America:    
Alaska (No. 03) 
Alabama (No.04)
Arkansas (No. 01)
Arizona (No. 05)
California( No. 13)
Colorado ( No. 08)
Columbia (No. 01)
Florida (No. 23)
Georgia( No. 06)
Hawaii (No. 01)
Iowa (No. 01)
Idaho (No. 05)
Illinois (No. 02)
Indiana (No. 02)
Kansas( No. 01)
Kentucky( No. 01)
Louisiana (No. 03)
Massachusetts (No.03)
Maryland( No.12)
Michigan (02)
Minnesota (No.01)
Missouri( No. 03)
Mississippi ( No2)
North Carolina (No. 03)
North Dakota (No. 01)
Nebraska( No. 01)
New Hampshire (No. 02)
New Jersey (No. 03)
New Mexico ( No. 04)
Nevada ( No. 04)
New York ( No. 05)
Ohio ( No. 04)
Oklahoma ( No. 02)
Oregon (No. 03)
Pennsylvania (No. 07)
South Carolina(No. 02)
Tennessee (No. 07)
Texas( No. 11)
Utah (No. 01)
Virginia ( No. 24)
Canada :
Alberta (No. 03)
British Columbia (No. 02)
Manitoba (No. 01)
Ontario (No. 04)
Quebec (No. 01)
Saskatchewan (No. 01)
Yukon (No. 01)
Caribbean :
Europe :
Armenia (No. 01)
Czech Rep. (No. 01)
France (No. 03)
Germany ( No. 04)
Ireland (No. 02)
Italy (No. 03)
Netherlands (No. 01)
Poland (No. 02)
Romania (No. 01)
Slovakia (No. 02)
Sweden (No. 01)
Switzerland (No. 01)
United Kingdom (No. 01)
South Africa :
Middle East :
Asia Pacific :
Singapore
Australia
New Zealand
China
Hong Kong,
India
Malaysia
Thailand
Philippines
South Korea
Verticals:
Over time Jacobs Engineering Group has touched many verticals of advance level expertise via Innovation, Acquisitions and Services & Consulting. Jacobs is determined to resolve issues in modern times such as Climate Change, Data Analysis & Solutions.
The company kept its focus on Advanced Manufacturing, Balancing between Economic Development & New age City lifestyle, and Defense Securities in terms of  
Intelligence, analytics, and Threat removal via geospatial technology.
Jacobs had immensely contributed to infrastructure development due to its unbound capability in design, planning, and project management. Health & Life Sciences, Space, Energy & Environment have been the sectors where the company has outperformed for a long time.
All the above-mentioned accolades made company No. 01 on both Engineering News-Record (ENR)'s 2018, 2019, 2020 & 2021 Top 500 Design Firms and Trenchless Technology's 2018, 2019, 2020 & 2021 Top 50 Trenchless Engineering Firms.
Acquisitions:
Jacobs kept its growth through acquisitions namely:
Edwards and Kelcey: planning, engineering, and design firm FY 2007
Lindsey Engineering & Carter and Burgess FY 2008
TechTeam, Tybrin and Jordan, Jones and Goulding FY 2010
CH2MHIL FY 2017 for the sector like water, Environment & Nuclear.
Wood Nuclear Uk-based FY 2020
Apart from the acquisition Jacobs acquired 60% stake in Zamel and Turbag Consulting Engineers FY 2008. In FY 2014 it completed a merger with Sinclair Knight Merz of Australia. The Company also invested in PA consulting FY 2022 is going into a joint venture with Locus Engineering & Management Co. of Qatar.
Outskirts Management:
The philosophy of outskirts management is very advance & one of the most effective in terms of project management & hence Jacobs never misses its project submission timeline. In this Engineers are not subject to regional office reporting but to teams that are working in a different region or even on different timelines. Hence when the pandemic stroked back in 2020 it was easy to acquire the work from home lifestyle & continue to deliver its assignments seamlessly.
Design:     
Design Expertise is a core foundation of Jacobs's success. Jacobs Engineers have access to software like E-Tap, AutoCAD, EMTP, PSCAD, CDGES, Rivet & many more which provide a complete picture in terms of MEP (mechanical, electrical, and plumbing.). Having so many platforms in the house gets the project design well defined structured way to prescribe the project initiation as well as pre-requisite. Such a wide range of software gives an upper edge to design & an experience of mission-critical projects, Asset management, inventory management & supply chain is an added boon to its already well-defined accomplishments.
Smart City Initiative:
Jacobs has partnered with Qualcomm Technologies, Inc. And the Curiosity Lab to develop an infrastructure that will not only ease the current city movement but provides scope for advancement shortly as well. The program will start with city traffic management alongside infrastructure advancement with the introduction of new tech that is Cellular Vehicle-to-Everything technology, or C-V2X, the platform for vehicles to have communication with each other as well as everything and everyone around them. 
Consulting:
The consulting business added a game-changing prospect to Jacobs's arsenal. Not only does it become a full-fledged job but also an efficient way to showcase its strength in areas of the project such as pre-project design, scope defined design & final deliverables such as Bill of quantity, project completion timeline as well as approximate budgeting for project completion with a well-defined design based pre-requisite. Jacobs's partnership with PA consulting firm expertise is raised to deliver high-end advisory service.
Who should approach Jacobs:
Challenges of today's emerging world can only be overcome by a mix of knowledge, Experience; Guidance & Imagination & Jacobs is spot on with its solutions. Reinventing tomorrow is a continuous process & that can be only attend with brilliant solution from brilliant minds & Jacobs serve the purpose.  
Jacobs Engineering Headquarters & Locations – Know More