Hallmark is an American company founded by Joyce Hall in 1910. The company started as a greeting card company but has greatly evolved over the past few decades. Let us know more about that the Hallmark Headquarters & Locations.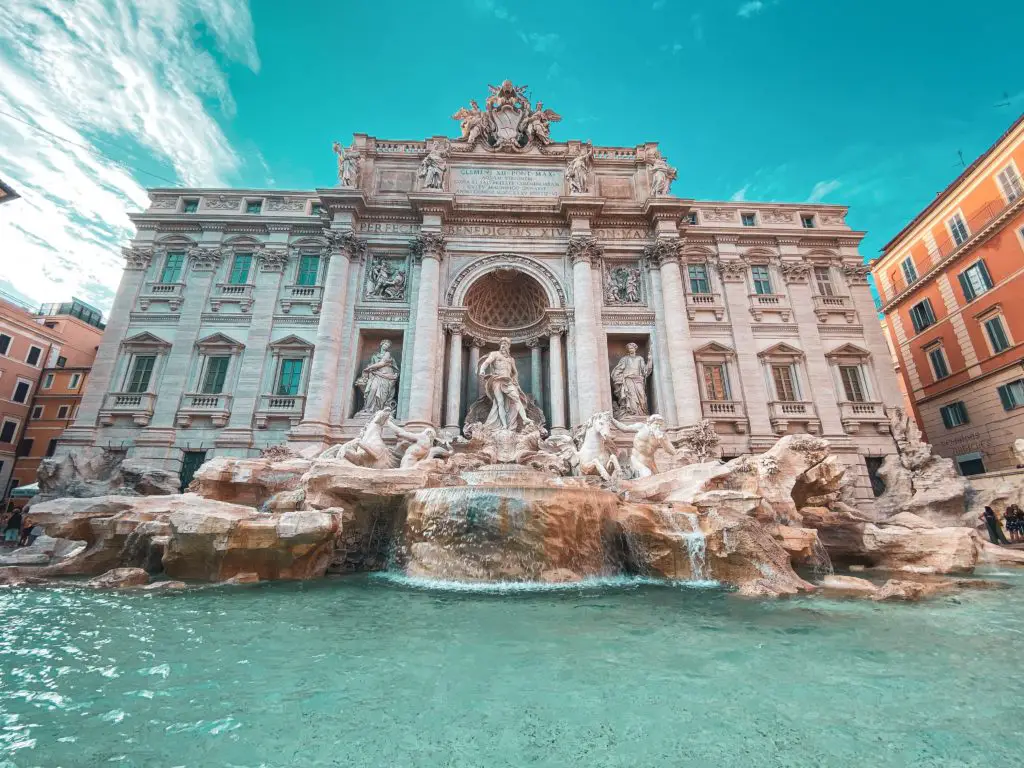 Hallmark Cards designs and manufactures greeting cards, personalized books, stationery, gifts, gift wraps, ornaments, and other media or entertainment products for customers. The company headquarters is located in Kansas City, Missouri, USA. 
It has over 40000 retail stores across the US with a global presence in about 100 countries. Hallmark products are available in over 30 different languages apart from English. Nearly 27000 people are currently employed at Hallmark stores across the globe. 
Apart from Greeting cards the company is involved in a cable network, publishing, production, and distribution among others through its many subsidiaries. 
How has Hallmark contributed to the greeting card business?
Hallmark Cards is well known for its innovative approach to the greeting card business. The company features several brands under its name, always experimenting with new ideas be it humorous cards, or cards with unique designed characters or cartoons.
Hallmark Cards is a pioneer in the greeting card business so much so that it even created software called Hallmark Card Studio which designs and prints greeting cards. 
They sell greeting cards for the following occasions
Birthday
First communion
Baptism and Christening
Bar Mitzvah
Anniversary
Graduation
Confirmation
Congratulations
Retirement
Get well
Friendship
Love
Thank you
Customers can buy these cards in the following formats
Greeting cards
Invitations
Boxed cards
Mini cards
Sign and send
Video greeting cards
Quilled cards
Thank you notes
Pop up cards
What can you get at Hallmark apart from greeting cards?
Apart from greeting cards, customers can purchase some unique items at Hallmark like the following:
Figurines
Albums
Gift sets
Candles and fragrance
Plaques and signs
Picture frames
Mugs and teacups
Tokens and trinkets
Stuffed animals
Pillows and blankets
Wrapping paper
Gift card holders
Gift tags
Flowers
Bookmarks
Snow globes
Seasonal Ornaments
Customers can also purchase merchandise from any of the fan bases under Disney, Marvel, DC comics, etc. at any of the Hallmark stores.
How did Hallmark get into Cable TV?
Hallmark cards specialized in greeting cards but they ventured into television in the 1950s. 
The company first sponsored an anthology program on cable television back in 1951. One of the most iconic series that has been running until the present day, the hallmark hall of fame series even won several Emmy awards among others. The series was based on adaptations of American and European classics and later ventured into modern productions.
Due to its early success in media, Hallmark Cards decided to enter the Cable network. It created Crown media, Inc. in 1991 to focus on the production and distribution of original Hallmark media.
Hallmark Cards launched the Hallmark channel in 2001 which aired classic and original dramas produced by the company. The channel is known for its mild romance movies which are very popular among viewers
After the success of the Hallmark channel, the company also launched Hallmark movies and mystery dramas in 2014. This channel solely focuses on airing additional movies and mystery TV series
Hallmark Drama was launched in 2017 and airs family-friendly dramas and movies that are not being aired on any of its sister channels. It also telecasts unique seasonal programs
The company also offers premium subscription video-on-demand services for its customers through which customers can stream their favorite TV shows, Movies, and other original productions available exclusively on the Hallmark Cable network. 
What other media is Hallmark a part of?
Hallmark is involved in several other projects in media apart from its famous television network.
Through the Hallmark Home entertainment unit, the company acquired Signboard hill productions and Cabin fever entertainment, the latter being a distributor of RHI films. Hallmark distributes its hall of fame films along with the acquired RHI films to the home video market. 
Hallmark Publishing is another flourishing unit in the company. The division releases eBooks and publishes paperbacks which are distributed by Simon and Shuster. Two Hallmark publishing books have been adapted into Hallmark movies while two books even made it to the USA Today bestseller list.
The company also launched three podcasts as a way to bond with its fans and customers namely "Countdown to Christmas", "Miracles of Christmas" and "Hallmark Channel's bubbly sesh".
How does Hallmark fair as a company?
Due to the demand for digital products, many competitors of Hallmark had suffered a loss. But Hallmark undertook necessary measures to avoid such circumstances. The company acquired several subsidiaries over the years in its plan to evolve. Some of them are listed below:
Crayola – Hallmark acquired Crayola to enter the stationary market and has monetized on the same through the Crayola brand crayons among other such unique children's stationery which became a massive hit among customers
Halls – The company runs an entire department store at the crown center in Kansas city which solely focuses on Hallmark merchandise
Rainbow Brite – Hallmark purchased a children's dolls franchise as a way to enter the toy market and the venture turned out to be fruitful
These are some of the initiatives undertaken by the company in its quest to branch out from being just a greeting card company. Their effort was not meaningless as the company is flourishing.
Conclusion
The name "hallmark' has always been synonymous with greeting cards for the past few decades. In this digital age, people opt to communicate differently rather than through postcards. Hallmark has understood this very clearly as they have created digital merchandise for their customers among other such innovative products. The company has come a long way since 1910 and this is purely due to its adept management and administration.
FAQs
1. Can you visit Hallmark headquarters?
It is not open to the public but possible through reservation.
 2. Can you tour Hallmark Studios?
Yes, you can sign up for guided tours for groups of 10 or more people. It is scheduled from 9 am to 5 pm from Tuesdays to Fridays and 9:30 am to 4:30 pm on Saturdays. 
3. How much is the Hallmark company worth?
Approximately $3.5 billion
4. Is Crayola owned by Hallmark?
Yes, Crayola is owned by Hallmark.
Hallmark Headquarters & Locations-Know More