Sometimes our favorite company patronage might have branches all over the country or has just one. Funny enough the headquarters might note in that region or it could be. There is always a fifty-fifty chance of it being. Today, we are going to talk about Expedia, its locations, and its headquarters. Let us know about "Expedia Locations And Headquarters"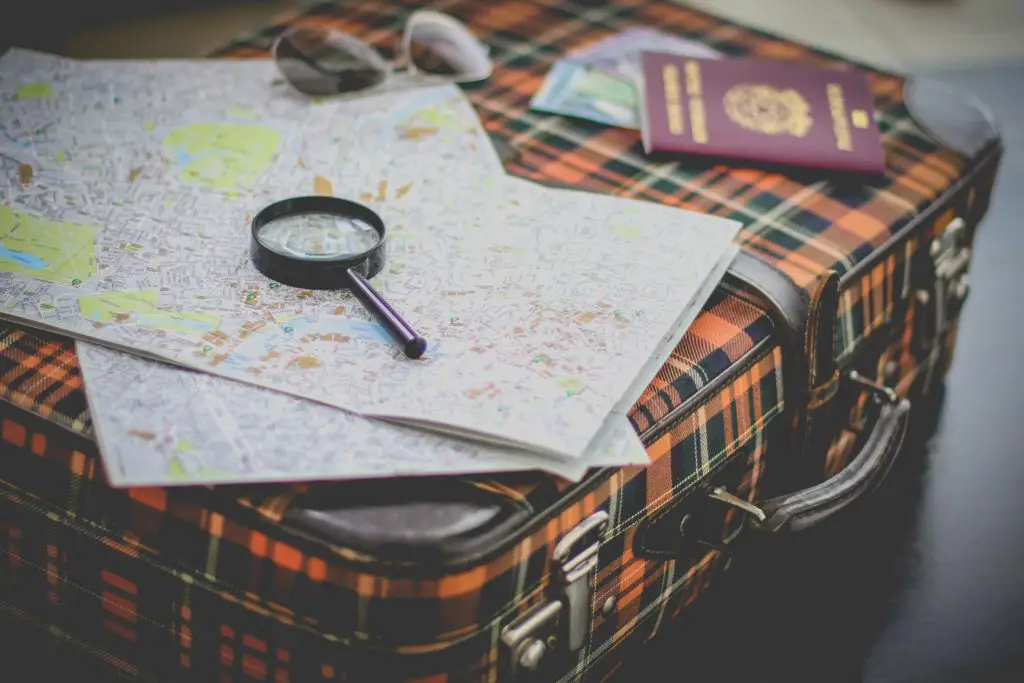 Expedia is also known as Expedia Group Incorporation is an American-based booking agency founded in the year 1996 October 22 by Rich Barton. It is a division of Microsoft The headquarters of Expedia is located in Seattle, Washington. Subsidiaries of Expedia include; BedandBreakfast.com, CarRentals.com Classic, Vacations Ebookers, Egencia, Expedia.com, Expedia Cruises, Expedia Local Expert, Expedia Partner Solutions, Hotels.com, Hotwire Group Orbitz, Travelocity, trivago, wotif and Vrbo. As of December 2018, the Expedia Group had a total of 24,500 employees. It had a total annual revenue of 12 billion dollars. The current Chairman of this incorporation is Barry Diller and Vice Chairman and CEO are Peter Kern. Expedia was formerly known as Microsoft travel  
Expedia Inc. 
This is a company owned by Expedia Group. It is an online travel agency that deals with the booking of flights, hotel reservations, car rentals, cruise ships, and vacation packages. It was founded in the year 2001, July 16.
Expedia Cruise
Another subsidiary of Expedia incorporation is a travel agency franchise that mainly deals with marketing and sales of air, land, and water (cruise) vacations. This subsidiary was founded in 1987 and has its headquarters in Vancouver, British Columbia, Canada. 
Hotel.com
This is a website and subsidiary of Expedia incorporation that deals with the booking of hotel rooms. This company has over 85 websites with over 34 languages, and 325,000 hotels in over 19,000 locations. It was founded in 1991 although it was originally known as HRN before it was sold in 1992.
Hotwire
A travel website that has its headquarters in San Francisco, CA and was founded in the year 2000 with over 3000 employees and offers travel services such as airline ticket booking, hotel reservations, car rental, and also vacation packages. They sell unsold travel tickets for a discounted rate.
Orbitz 
Orbitz is another subsidiary owned by Expedia founded in the year 2001, June 1, and has a headquarters at 500 West Madison, Chicago, Illinois, United States. As of 2014, it has over 1500 people. This company was purchased for 1.6 billion dollars. 
Travelocity
This is the third biggest website owned by Expedia after Expedia.com and hotels.com, founded in the year 1996, January 26th. It is an online travel agency that has over 12 million visitors on its website monthly. On this website a customer can fly airline flights, make hotel reservations, car rentals, and cruises. Expedia bought this company Saber Corp at the rate of 280 million dollars. 
Trivago
This is a multinational technology company that deals in internet services and products in the lodge and metasearch field. Expedia owns a majority of Trivago stocks although not fully. It was founded in the year 2005 on January 17. Its headquarters is located in Düsseldorf, Germany, and has a total of 800 employees and serves over 190 countries of the world. Trivago also has its own subsidiaries which include Trihappy, Base7booking, and Rheinfabrik. This company had a revenue of 941 million dollars on 12 December 2012.
Wotif
Wotif a formerly Australian-based company founded in the year 2000  which was later bought by Expedia for 57 million dollars in the year 2014. It provides hotel reservation services and is located in Brisbane, Australia. 
Vrbo
This subsidiary of Expedia provides the services of vacation rental, it was founded in the year 1995 in Aurora, Colorado. Vrbo was bought by HomeAway and then in 2019 by Expedia and now has over two million properties across the world it is open for rentals by customers. 
Rankings Of Expedia Group
34th best in World's Most Innovative Companies 2018, Forbes.
105th best in Best Employers for Diversity 2022, Forbes.
453rd best in America's Best Large Employers 2022, Forbes. 
5th most admired companies for Internet services and retailing 2012, Forbes. 
As of 2022, had about 8.5 billion dollars in revenue and in March 2022, Expedia had a total of over 24 billion and has a consistent growth of 12.4% in its  It works with over 200 other companies. This company has a lot of competitors such as Booking.com, Airbnb, Tripadvisor, Carnival Corporation, and Priceline.com.
Expedia allows its customers to pay in milestones for their flight before the set date, it could be a monthly installment payment and there are travel loan offers that can be gotten.
Expedia also has Travel insurance covered for its customers, for flights, hotels, and car rentals. 
Expedia has loyalty programs such as you can convert your points to money and use it towards future bookings.
This company has a lot of customers due to its world wide recognition.
High range of hospitality services and online.
Expedia offers a free cancellation of a flight within the space of 24 hours and there will be a refund but if the cancellation exceeds the 24 hours, there might be charges applied for cancellation.
In Conclusion,
Now we have learnt "Expedia Locations And Headquarters", Expedia Incorporation is a well-known company that offers various bookings of airlines, hotels, and other reservations and rentals. It is one among numerous traveling agencies in the countries but it is said it is quite cheaper than a regular traveling agency around and people that use Expedia and book 7-14 days ahead of their flight and save up to ten percent. 
Frequently Asked Questions
1). Is Expedia services only available in North-American and based there?
   No, not at all. Expedia services are worldwide, for example, Trivago and Wotif are both located in Europe and Australia respectively. So Expedia services are open to global customers.
2). Can one make reservations of any kind on Expedia without having an Expedia account?
     Yes, you can. Although there are certain reservations one can not do without having to sign or create an account on the Expedia platform. 
3). How many offices does Expedia have?
    Expedia has over 28 offices globally but more are based in the United States. 
Expedia Locations And Headquarters