The word engineer was used in the connection of military vehicle operators. Word "Engineer" is coined from Engine. At that time, an Engineer was a person who mainly operated an engine. Origin of Civil Engineering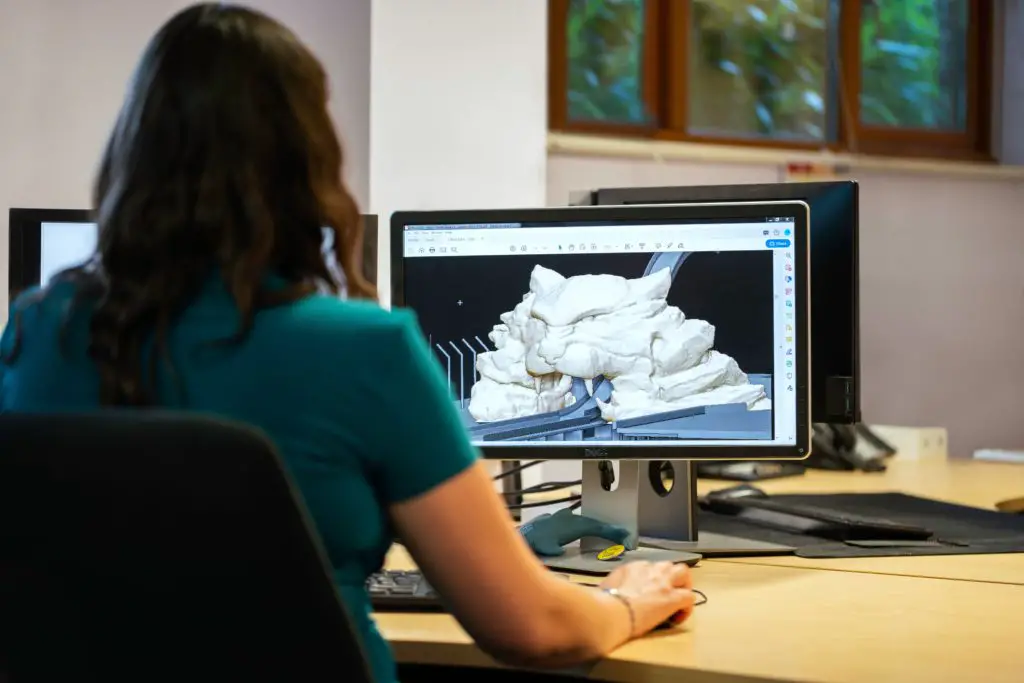 Due to the lack of specialized machines and knowledge, the vehicles were not standard in starting the technological era. Mechanical devices are available to the military only. So, it is evident that the engineers are present only in military services at earlier times. . It is the second oldest Engineering domain, after Military Engineering. 
"Civil Engineering deals with designing, constructing, and sustaining part of a physical or naturally built environment." 
You can find traces of Civil Engineering concepts in several old pieces of literature. Now, Civil Engineering is a rapidly rising sector. There are many civil engineering Marvels present in the World. Such as. 
1. Statue of Unity (the World's most giant statue). 
2. Burj Khalifa in Dubai UAE. 
3. Palm Island in UAE. 
4. Golden Gate Bridge in San Francisco. 
And many more…. 
Where to search for Civil Engineering involved in day-to-day life? 
Start looking around you. Let me help you to observe and look for the following structures. 
· Buildings in which you are living. 
· The road which you use daily. 
· The drains clear your streets within minutes. 
· The supply of water in your house. 
· The malls. 
· Railway stations, airports, and many more. 
These are all civil engineering edifices. Things you see all day are under the vigilance of Civil Engineers in one way or another. Hence this makes civil engineering one of the most vital branches in the perspective of human life.
Jobs for a Civil Engineer. 
Project manager: Construction work needs to be done in a proper sequential manner. Not taking a helpful check on storage of building material. It will increase the project's cost by many folds. A project manager requires to manage a vast amount of labor and raw material at the same time. 
Job description:
Manages labor, equipment, and tools for the project.
Make an estimate of time of completion and money for the project. 
Due to this, it is counted as one of the highest-paid jobs. 
The salary ranges from $80,212 to $166,848. 
Education qualification.
1. Bachelor's degree in Civil Engineering. 
2. Diploma in Civil Engineering. 
Skills Required: 
Good interaction skills.
Management skills. 
Knowledge of Estimation and costing. 
Senior Civil Engineer: 
His work is to take charge of technical jobs. He should know how to read the Engineering drawing. 
Job requirements and skills. 
Well aware of engineering principles. 
For this, he should be well aware of the criteria. These standards are set by the state authority. Know all essential details of the drawing. 
He has to keep a regular strict check on Junior Engineer's [J.E.'s] job. Whether J.E. is checking and working precisely on the job. 
Besides all these qualities, Good interaction skills are also of keen concern. 
The salary of a Senior Civil Engineer may vary from $81,000 to $139,000.
Job Description: 
A senior civil engineer conducts land surveys, supervises the construction work, leads many teams, and inspects their progress. A senior civil engineer is required to provide necessary guidance for their subordinates. 
Land Surveyor:
Job requirements
Knowledge of the subject.
Should be able to work as a team member and, when required, can lead the team also. 
Good conversation skills.
This type of job requires tough guys that can work in harsh weather conditions. 
The mathematical background should be transparent. Specially Trigonometry. 
Should have knowledge of GPS and GIS systems. 
Job Description 
A Surveyor's job is to determine the relative position of points above or below the earth's surface. This is the most basic duty. 
Land surveyor works include 
Determining the physical boundaries of the land. Produce cadastral maps based on data acquired. 
Defines the topographical nature of the earth's surface and produces topographical maps. 
By using the principles of Survey, a Surveyor finds the best viable routes for vehicles. That can be roads or Rail routes. 
The salary that you should expect from a company for this position is $58,000 – $93,852. 
Railway Civil Engineer: You might have traveled from a Train. At least you might have seen trains in movies. 
Have you ever wondered how this mode of transportation eases its way from the following features? 
Tunnel. 
Over the river. 
Sometimes from a part of the ocean (Pamban Rail Bridge). 
Over a road. 
Any other grassland. 
Job Description 
Construction, insulation, restoration, augmentation, and alteration of the Railway
Flaw finding and investigation to block or address machine malfunctions.
Subsistence and replacement of arrangements and elements
Working and operational trial and inspection of The Railway utilizing professional equipment
Assuring assets are fixed, replaced, or prepared to specification and keeping needed records
Structural Design Engineer: This is the primary job of a civil engineer. Most Civil Engineering students look up chances in this field. Following the standard, preliminary drawings of the roof slab, beams, columns, and footings with a proper bar bending schedule are given by a Structural Design Engineer. 
1. ASCE: means American Society of Civil Engineers 
2. AASHTO: American Association of State Highway and Transportation Officials. 
3. ACI: American Concrete Institute. 
4. AISC: American Institute of Steel Construction.
These are the governing authorities in America. Every civil engineer must know the codes provided by these organizations to construct a structure in America. For any other country, he should be aware of the standard offered by the state government. 
Job description
The designer provides the necessary dimensions required to bear the expected load. So that the structure will not fail in any condition. 
He is also supposed to present at the field some times to give instruction for the proper execution of his design. 
Job requirements
Knowledge of required subjects and codes of conduct.
Familiar with designing software
Creative and innovative.
Good communication skills.
Salary $93,118 is the average salary of a structural engineer. It requires very high skill, knowledge, and practice. By knowing a deep understanding of this subject, you can also work in Aerospace engineering fields. You can design the space stations with dynamic steel structures from where a space shuttle launches. 
In a nutshell
The education qualification to be a Civil Engineer should have at least a diploma in civil engineering. Having a bachelor's degree in civil engineering will be appreciated. Those with a Bachelor's degree are given managerial professions and designing works. While the Diploma holder gets most of the time a field job. 
The most beautiful thing which is present in civil engineering is that it majorly deals with public grievances. Here the Civil Engineer works for the public most of the time. 
Essential knowledge that Every Civil Engineer should possess. 
AutoCAD: Being a Civil Engineer or a Mechanical Engineer. You will be well aware of this. The complete form of AutoCAD is Computer-Aided Designing software used by, Architect for 2D and 3D Drawings. Autodesk provides it and many other drawing and drafting software. There is other software also present in the market. Such as 
1. Autodesk & Revit 
2. Catia. 
3. Autodesk fusion 360. 
4. And many more. 
Managerial Skills: You Might have got the need for this skill. Civil site engineer works on the field he has to manage labor and take care of raw material. Suppose there is a delay in providing the raw material to the worker, the project's cost will increase. So, managing the work and raw material is an important job. While doing Survey management of Surveying instruments is of keen attention. 
Knowledge of estimation: Estimation might seem to be an easy and non-technical subject to you. It is quite a technical subject. Estimates of time and environmental hazards are also to be taken into account. Majorly these subjects deal with the estimation of building materials. This is a duty of a civil engineer to take care of the environment during the project. 
Basic test on Building material: A perfect Civil Engineer should be aware of testing building material. It is required to test Building material before using it on a project. This ensures the quality of the construction material and the safety of the structure. If the material is spoiled, it will not show its required properties. Which will be hazardous for use. Which makes it essential to check building materials before using them in any structure. Building materials like 
· Cement. 
· Sand. 
· Reinforcement Bars. 
· Aggregate. 
· Bricks.
· Timber 
Places where a civil engineer can search for a job.
There are many places where civil engineers can search for a job. Here are some cities where a civil engineer can get better opportunities.
Some of the highest paying cities for a civil engineer.
· Alaska
· Nevada
· California 
· Texas 
· Oregon 
· Washington
These are some of the major cities. These cities provide some of the best opportunities for a civil engineer. 
Signing off
The glimpses of the use of civil engineering concepts can be seen from a long back ago. Pyramids are assumed to be the first large-scale construction in an earlier time. It was done in Egypt. Nearly in the fourth century A.D. 
We have seen various other fields where a civil engineer can work. So, next time when you will hear that a successful launch of a spacecraft has taken place. You might think about the importance of Civil Engineering. There are entirely new and emerging technologies that are developing every day. One of them is 3D printing. 
3-D printing is now becoming a new standard for the World. In the upcoming days, it will be going to change our lives. 3-D printing is also going to alter the ways of construction firms. Civil Engineering is not only limited to this. 
FAQs in a civil engineering interview.
Q.1 Can you give various steps required during concreting?
Answer. Different steps involved in the concreting process are as follows.
Batching: This means mixing different materials of concrete in the required proportion. 
Mixing: Then, it was mixed thoroughly in proper proportion. 
Transporting and placing of concrete: Transportation and placing of concrete should be done on time. Because if it got delayed, the early set of concrete could be seen, which led to wastage of that concrete. 
Compacting: This is done to remove air bubbles and compaction. Mechanical vibrators are used to remove air voids. 
Q.2 What do you know about surveying?
Ans. Before starting any construction project first, step is to do a reconnaissance Survey. Surveying is the art of fixing the relative position of points on the ground. The Survey is done before laying the track for trains, highways, bridges, and many other projects. 
The relative position of stars and astral bodies is also found by using the principle of Survey. Astronomers use the principles of Survey to determine the location of stars. 
Astronomical Survey requires a high level of accuracy. They use some of the most advanced and expensive devices. The importance of the Survey is truly immense.
Q.3 Give some instances from history by which you can prove that Civil Engineering is the oldest engineering domain?
Ans. Many times archeological studies have also pointed it. In Indus Valley Civilization, we can see the use of Civil Engineering structures. 
· Well-developed roads. 
· Houses built professionally. 
· Drainage systems for irrigation purposes. 
It is about 7000 BC years old. The civilization attained its zenith around 2600 BC. 
It went into deterioration around 1900 B.C. 
Another instance is the Qanat water distribution and control system. It is one of the oldest water management systems. 
It is more than 3000 years old. Built in Iran, Iraq, and many other countries. Roads were first made in Mesopotamia. As there were no records found. Hence Roman roads are officially the oldest transportation system which is still in use at some places.
Q.4 What is Civil Engineering about? 
Answer. Civil Engineering deals with designing, constructing, and maintaining part of a physical or naturally built environment." It basically includes three steps. 
Designing.
Constructing.
Maintaining. 
Majorly a fresher gets a job as a junior engineer whose work is to look at the ongoing construction work under the assistance of some experienced senior engineer. 
What Was The Origin Of Civil Engineering?