As the employees of a company are one of its most crucial components, an organisation must take every action possible to ensure their safety and well-being. Let us know about the 'Unum Employee Benefits'.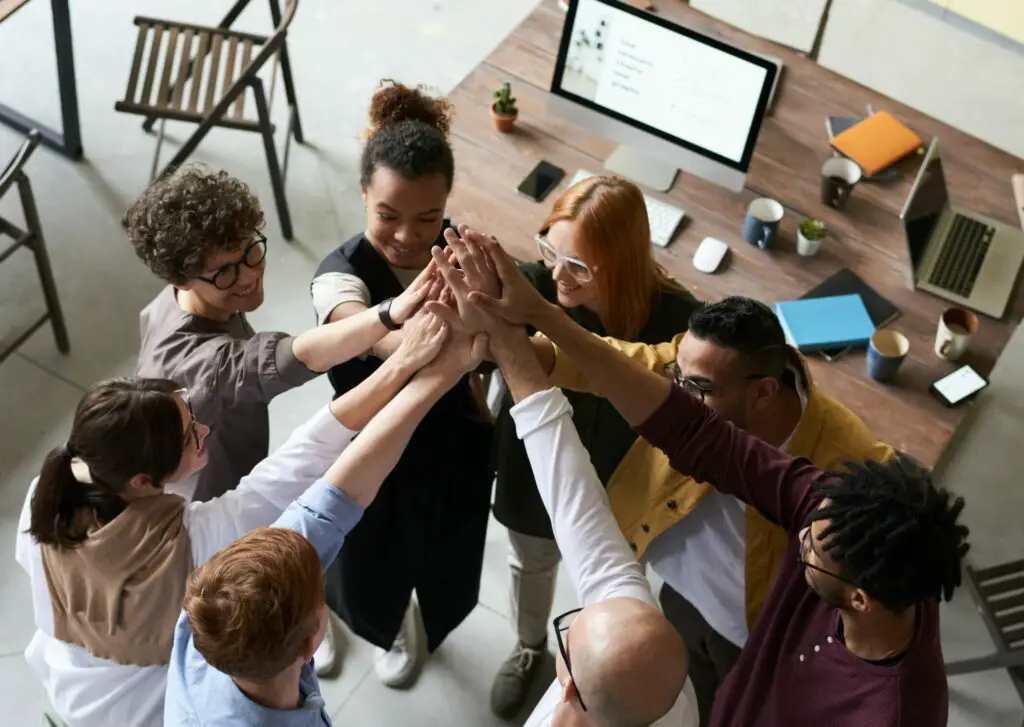 With enhanced digital experiences and a wide, customisable range of bonuses, Unum offers financial protection intending to retain employee satisfaction.
Unum Employee Benefits
Unum Group is an American insurance provider with its headquarters located in Tennessee. Unum provides a wide range of insurance products like accidents, critical illness, and life insurance in addition to being the top provider of disability insurance in the US and the UK. Richard McKenney has served as the organization's CEO Since April 1, 2015.
Benefits provided to the employees working under the Unum Group
These are a few employee benefits provided by the Unum group:
Adoption assistance
The insurance provider Unum Group has been providing the benefit of adoption assistance since the year 2020 to promote adoption. Employees who adopt a child will receive a one-time incentive of $25,000 from the company to assist with the costs, in addition to inclusive parental bonding leave.
Family and medical leave
Employees who qualify may take advantage of Family Medical Leave (FML), which is an unpaid job protection leave. The employees who qualify are listed below:
Employees who are unable to work due to sickness, pregnancy or injury.
Employees who have a family member with a critical medical condition and need to attend to them.
Employees who are required to care for a child because of adoption, birth or foster care placement.
Employees who need to take a qualifying exigency leave from work because their spouse, children, parent, or sibling is serving in the military or have received notice that they will soon be called or ordered to active service.
Employees who are required to take care of their spouse, child, parent, or other close kin who is receiving medical attention, recovering from an injury, going through therapy, is in an ambulatory care status or is on the temporary disability retired list due to a serious illness or injury that was sustained or made worse while they were serving in the military (includes the National Guard or Reserves). This covers veterans who were released from the military within the five years preceding the employee's first day of leave for reasons other than dishonourable.
Employees who require any kind of leave covered by applicable state leave regulations.
Thirty days before an anticipated leave due to prearranged medical care for a significant health issue you or a family member have, or the anticipated birth, adoption, or placement of a child in foster care. FML is unpaid, although the university mandates that employees take advantage of their paid vacation days. When absent for FML, employees are required to use their sick leave or 550 earnings code. Employees must still utilise the 550 earnings code even after using all of their sick days. Following that, this code will automatically cascade to personal holidays, faculty time off and annual leave.
Flexible working hours
Professionals at various phases of their careers can find work opportunities with Unum. Working remotely is becoming a preferred option among many employees. To comply with this, Unum has created full-time and part-time job options with freelance and offers employees with complete remote freedom. While some job openings accept applications from candidates based anywhere in the United States, others can have specific restrictions based on state, locality, or time zone.
Dental Insurance
The dental insurance offered by Unum to its employees makes sure that employees can take good care of their oral health while making sure that dental care is affordable and accessible to employees. Unum Dental Insurance offers free preventive cleanings along with the coverage for exams, treatments and X-rays. 
While visiting the dentist, the office staff can typically file a claim on your behalf to assist cover the cost of your visit and the treatment you receive. Most policyholders opt for direct benefits payments to the dentist. Membership in Unum Dental entitles its holders to coverage at any dentist. The membership offers the same benefits whether you utilise an in-network or out-of-network provider. However, you can enjoy the services at a discounted rate while utilising a provider in Unum's national network.
Disability insurance
If an employee has a disability, whether it is temporary or permanent, they may be financially vulnerable. Disability insurance can facilitate the replacement of a segment of an individual's covered income during the weeks or even years that they are unable to work.
Disability insurance might be beneficial for you if:
You lack savings or other income options open to you.
You depend on your income to maintain your quality of life.
You can not afford to take extended periods off from work.
Types of disability insurance
Here are the types of disability insurance:
Individual disability insurance
If you have a higher salary or depend on bonuses or commissions, you may need additional income protection to look after yourself and your loved ones while off work due to a covered illness or injury. Long Term Disability (LTD) offers a great base for financial security, however, higher-income employees may experience coverage gaps because of benefit caps, uninsured compensation, and taxable payments. 
How an IDI policy can help you safeguard your earnings:
It can substitute a greater portion of your income.
It can pay for bonuses and commissions
It is owned by an individual, enabling you to retain the coverage even if you move jobs
Workers' compensation and Social Security Disability Insurance payments do not reduce benefits.
Long-term disability insurance
Unum Long-Term Disability Insurance provides a monthly compensation of up to 60% of your regular salary if a covered disease or disability renders you permanently unable to work. You are free to make any use of this benefit, including paying for out-of-pocket medical charges along with any daily expenses and personal bills.
In addition to recovering from severe injuries, the coverage extends to the treatment of deadly cancers. Employees typically utilise this bonus for the following reasons:
Cancer
Back conditions that are not injuries
Injuries
Cardiovascular diseases
Joint disorders
Short-term disability insurance
Even mild injuries may interfere with your ability to work efficiently. Unexpected absences from work can make it difficult for many people to manage their household budgets. Short-term disability insurance can help you preserve your ability to pay for housing bills, daily costs and medical costs by replacing a portion of your usual income. Short-term disability insurance is designed to help you maintain your current standard of living while you focus on getting better. The recurring payments are given to you directly, allowing you to use them any way you see fit.
Conclusion
The Unum Group can be a pretty desirable place to work, considering the various benefits the company offers to its employee. The company offers flexible working hours along with on-site, remote and hybrid roles and also prioritises the well-being of its employees.
Unum has a strong commitment to social responsibility as one of its guiding principles. The organisation places a strong emphasis on improving the communities where individuals reside and work. Apart from providing its services to clients, the company also assist employers in managing their companies and employees by safeguarding their families and means of subsistence.
Unum Employee Benefits | What Do They Offer?