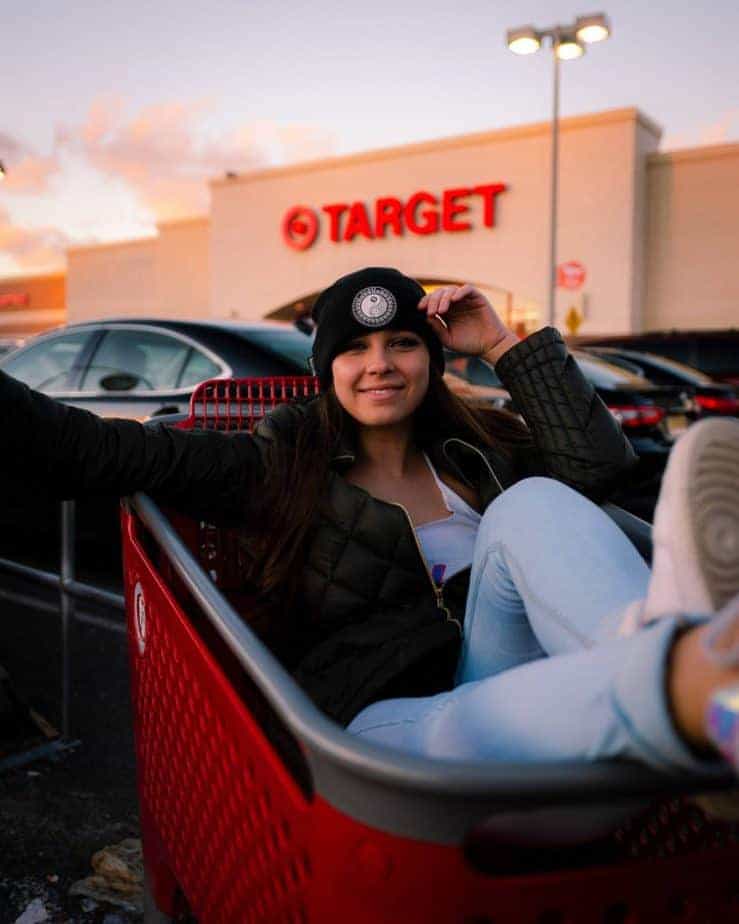 Primarily based in America, Target Corporation is a retail corporation, the eighth largest corporation in the United States. Founded in 1902 by George Dayton, Target's parent organization is named Dayton's. Its current CEO is Brian Cornell who took over in 2014 and this corporation is headquartered in Minneapolis, Minnesota, United States. Some of the subsidiaries owned by Target include Target Brands Inc., Target Enterprise Inc., Target General Merchandise, and Target Capital Corporation. Target's net income docked this year alone is $4.368 billion, and the company boasts about 409,000 employees, as of 2020. Here, let's know about Target Employee Benefits.
Over the years, Target has grown to become one of the largest retailers in the United States. Apart from that, Target is also known for being 'one of the best companies in America', and very supportive towards their employees. Around 84% of the people who work at Target have said that the company treats them well and that they are treated as full-time members regardless of their position. Target believes in taking care of their team, their staff members; which essentially means being invested in their well-being both when they are at work and when they are not. The benefit eligibility, resources, and programs offered by Target to their employees vary, based on the location of the stores, the average number of hours worked, and the approximate length of service at Target. Though Target has no franchised stores, it allows anyone to buy a stock that is publicly traded on the S&P 500 Index.
Employee Benefits At Target
Target is known for treating its employees well; so much so that more than eighty percent of its employees would recommend working at Target over any other retail chain. Given below is the list of benefits Target provides its staff members, ranging from categories like Health, Financial, to Career, Community, and Education related benefits. Keep in mind that these do not stand true for all stores and all locations; benefits offered differ from one branch to another.
Health Benefits– Target focuses on taking ample care of their employees and even to some extent, their employees' family members. Target offers health benefits for those employees who work more than 30 hours a week on average. Hourly employees naturally need to work for at least 12 months in the company to be able to apply for health coverage plans. Their admissibility is determined by the average number of hours worked in the past 12 months at the start of each profit year. The Health benefits offered by Target may include:
Medical plans for employees- Target offers its employees two account-based medical plans, between which the staff members can choose which plan suits their needs the most. The plans are- Health Reimbursement Account (HRA), and Health Savings Account (HSA). Both of these plans are under UnitedHealthcare. In some locations, staff members can opt for plans under Kaiser or HMSU.
Target's HRA plans allow staff members to pay higher premiums from their incomes but have lesser deductibles. HRA covers the medical expenses of employees which are paid directly, till the deductible is met and the rest of the payments is made by the employee himself or herself, to clear the additional expenses. 
Drawbacks: However, the HRA has certain limitations. HRA does not include vision coverage, dental coverage, or pharmacy-related expenditures. The employees themselves make the co-payment for medicines until the deductible is met. Employees with an HRA cannot add external money to the account. The unused and untouched funds, however, keep getting added from year to year. One thing to be kept in mind is that when an employee leaves Target, the funds are reverted to the company.
The HSA plan for Target employees deducts less from every check, except the deductibles are higher. Representatives can utilize their HSA for all qualified clinical, drug store, vision, and dental costs, yet they pay for remedies cash-based until they arrive at the deductible. By then, there are solution co-installments. The HSA permits representatives to add extra assets to their records, and any unused assets turn over from one year to another. Staff members likewise will keep their HSA regardless of whether they leave Target. 
Benefits on payment of medical and pharmacy bills.
Dental health benefits- Delta Dental is the organization Target works and provides various levels of coverage, all three of which offer 100% coverage for protective dental facilities, and different amounts of coverage for other expenditures. 
Vision check-up and eyewear coverage- Both the HRA and HSA plans cover complementary vision check-ups and eye exams, but not prescription glasses.
Financial support in case of critical illness or accident and Hospital indemnity insurance coverage.
Rewards to encourage and support healthy actions and healthy decisions- The health plans offered by Target lets staff members, apart from the perks paid out of each check, staff members can receive additional aids from the company when they take part in and complete certain healthy activities. Such campaigns cover precautionary care at zero cost, but the excess is paid from the beneficiary accounts until the deductible is cleared.
Education resources to inspire wellbeing and wellness programs like complimentary annual flu shots, mental health counseling, maternity support, disease management programs, and a prescription discount program.
Employee assistance program through Team Member Life Resources, Organization of support programs for major life events.
20% wellness discount
Financial Benefits– Target offers several financial benefits to their employees, as well as their families. The extent and coverage of these benefits depend on the length of service of the employee at Target, the location of the store, and the job position of the employee. Unlike many other companies, Target pays an employee when they are in training, that is, they are paid for those hours which they spend while they are in orientation. Financial benefits may include:
TGT 401(k) to be availed from Target Pay And Benefits.com- Employees are eligible to enroll for this plan after they have worked and earned wages for 1,000 hours. On enrolling in the 401(k) plan, the employee gets to choose if they want to opt for pre-tax contributions, post-tax contributions, or Roth IRA contributions.
Vacation days, off-days on national holidays, and personal holidays- Target offers its employees days off on six national holidays, along with vacation and personal holidays. Family leave days, usually not paid.
Paid Time-Offs- Target has this Paid Time-Off or PTO policy, according to which, all employees are entitled to get 0-10 days off in a year. However, Target has recently refurbished its rules and policies. With the pandemic still very much here, staff members who have contracted the virus and/or are quarantining if they have been exposed to the virus, such employees get up to 14 days of paid sick leave.
10% employee discount at physical Target stores, as well as on target.com, and a 20% discount on groceries and wellness items. Employee Discounts on fitness center memberships, childcare-related expenditures, and family vacations
Life Insurance for all staff members, the policies of which vary according to the job position and location of the store. Both short-term and long-term disability insurance.
Yearly bonus programs, also called short-term incentive programs- Target aims to give $200 to each of its staff members who were and still are, frontline workers during this pandemic; the number of staff members here concerned is around 340,000.
Education assistance to make it as debt-free as possible and Identity theft protection.
Target Credit Union- this was introduced by Target in 1936, to encourage their employees to save money and to offer loans to their staff members.
Career Benefits– From training programs to educational assistance, Target strives to help their staff members "learn while you earn". Career benefits offered by Target may include:
Leadership training services and leadership development programs
Debt-free education assistance, as much as possible
Learning and Development resources
Training programs
Coaching and mentoring
Educational Benefits- Target takes its employees' career growth into cognizance and strives to help and inspire them to achieve their goals. Educational benefits offered by Target may include:
Debt-free education at reputed schools
Financial help in providing scholarships and support for high school completion, preparations for college, and English Language learning programs
Personalized free coaching, for some employees
Degrees and certificates in technology, business, analytics, and more
Target also offers tuition assistance in some cases
One thing to be kept in mind about these benefit programs and availing these benefits is that an employee at Target will only be eligible for the initial first pay period, after the first of the month after the completion of six full months of service, and effective the first day of the pay period that includes the first of the month following the end of the 13th month from the date of joining. 
Wage System At Target
Target pays its employees biweekly, depending on if the staff member has started working at Target on a paid weekly, or a non-paid week, according to which your pay might be withheld for a week. When it comes to salary, Target Corporation pays its staff members an average of $13.75 per hour. The average pay given to staff members ranges from $11.46 hourly to $21.38 per hour. Employees with job titles like Senior Administrative Assistant make as much as $24.91 hourly on average, while staff members with job positions like Retail Cashier make around $12 per hour. Some roles' average salaries are listed below:
Sales associate- $12 per hour
Retail Team Leader- $18 per hour
Visual Merchandiser- $17.00 per hour
HR assistance- $13.00
Asset production and manufacture manager- $14.56 per hour
Target offers all these benefits to its employees who are very vocal about liking their job and working conditions. Keeping all these health, financial, career, and educational benefits aside, all these benefits offered will vary from location to location, job position of the candidate, and years of service spent in service at Target.
Other Frequently Asked Questions
Is it very hard to get employed at Target?
The recruitment and selection process at Target is relatively simple; it takes about two to three weeks. It starts with the candidate going to physical Target stores to fill out the digital forms on the electronic kiosks present in the store. Target looks for qualities like being good with numbers, resilience, having an eye for details, being attentive, flexible, good communication, and interpersonal skills.
What to wear for the interview and orientation at Target? Does Target provide uniforms?
For your interview at Target, choose a business casual look, like a dress shirt with trousers. For the orientation, the dress code is relatively more casual; wearing jeans and a t-shirt is preferable, as long as it is appropriate. New employees are given their uniform red shirts during orientation, which they are supposed to wear with jeans or khakis. The orientation usually lasts about two to three hours. Any closed-toe shoe is welcome to be worn at Target.
Target Employee Benefits- Wage System At Target