REI an acronym for Recreational Equipment Inc is a retail and outdoor leisure service providing business. Clothing for men, women, and kids, as well as gear for camping, hiking, climbing, bicycling, water sports, skiing, and travel, are all available from REI. Let us know more about that the Rei Employee Benefits- Know More.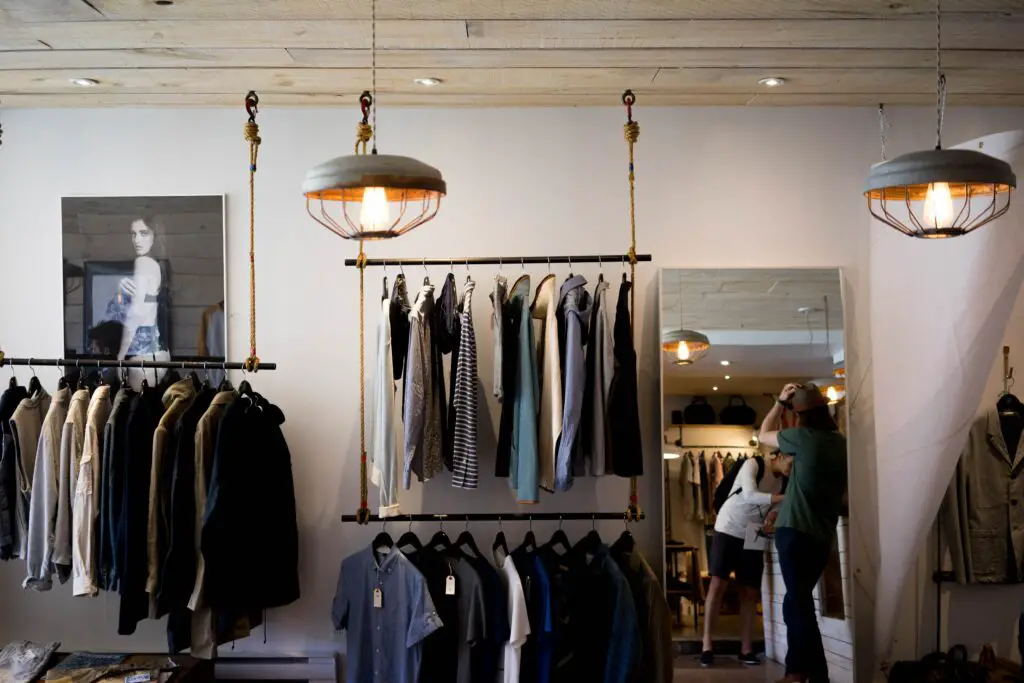 What is employee benefit?
These are non-cash benefits provided to employees by the company apart from basic wages. Employee benefits usually depend on your company and the position you are applying for but commonly includes health insurance, time off, retirement plans, and employee discount. Employee benefits not only give job satisfaction but it keeps employee healthy, and increase the efficiency and productivity of a business.
Benefits provided by REI to full-time workers are
1. Healthcare
 Medical plan
Many medical plans are available to choose from according to one's need
-Saver Medical Plan from REI
-Choice Medical Plan by REI
-Medical Plans by Kaiser (WA, CA, CO)
 You must open a Health Savings Account (HSA) to enroll in these medical insurance policies. Each pay period, REI will make a contribution based on the quantity of coverage you have. Additionally, you may use your money to cover some permissible medical costs.
Preventive Care benefits 
for preventive care, you won't have to pay a coinsurance fee or fulfill a deductible for in-network preventative care with any of the medical plans.
 Additionally, some preventive medications will be fully covered or exempt from the deductible.
Health Saving Account (HSA) 
You are qualified to open an HSA if you are a member of the REI Saver Medical Plan. You, your spouse, and your children's qualified medical expenses may be covered by an HSA. Future medical expenses can be paid for with the account. Only legitimate medical expenses for dependent children are eligible for reimbursement under the HSA.
Telemedicine
With telemedicine, you and your enrolled dependents can talk to health providers through phone and video chat. Teladoc is a national network of board-certified physicians, pediatricians, behavioral health specialists, and dermatologists who are available on demand, 24/7. 
Dental benefits
Delta Dental of WA is in charge of managing REI's dental policies. The Core Dental Plan and the Core Dental & Orthodontics Plan are the two dental insurance options provided by REI. You can see out-of-network providers with both plans, but you might have to pay extra.
Vision plans
REI's vision plan pays for eye exams, frames, and lenses from any licensed vision care provider. You'll get the highest level of benefits when you use a participating VSP provider. The Vision Care Plan (VSP) allows enrolled employees to visit VSP doctors for services. 
2. Financial wellness
Retirement
You are allowed to contribute up to 75% of your eligible income to a pre-tax or Roth 401(k) plan (subject to the IRS yearly dollar cap). Employees at REI will get a 5% profit-sharing contribution to their retirement account for each year they put in at least 1,000 hours of labor. Workplace.schwab.com will offer continuous, real-time access to financial planning advice. For a monthly fee, managed account services are also available. Morningstar offers each investor customized investment recommendations. If you're 50 years of age or older, you can obtain a spending plan that details how to maximize your income sources in retirement. 
Life and Accidental Death and dismemberment (AD&D) insurance
A full-time employee's maximum life insurance payout is $850,000, and the combined limit for basic and supplemental coverage is $1.7 million. Life insurance benefits range from 1 to 8 times your base salary annually. For your Life and AD&D coverage, you must choose a beneficiary if you are new to REI's Benefits Plan. 
Business travel insurance
While you are traveling for work purposes, the Business Travel Accident (BTA) plan protects you around the clock. You have international medical insurance from AIG in addition to REI's Business Travel Assistance Program (BTA). The BTA benefit offers aid with roadside assistance, wireless device support, prescription replacement, emergency medical evacuation, and more. The following medical services are covered: usage of an ambulatory medical center or a hospital's semi-private room and board. 
3. Leaves and disability
Bonding Leave
Employees who have given birth to, adopted or fostered a child are entitled to six weeks of paid bonding time. Your pay statement will show bonding leave under the Parental Leave pay code because it is paid through the REI payroll.
Disability program
When authorized, disability programs replace lost wages due to a sickness or accident unrelated to work. The Salary Continuation Plan applies to hourly retail, OPO management, salaried, and headquarters employees. If you are granted LTD (up to $6,667 a month), the Core LTD (Long Term Disability) plan will begin to pay you a benefit after 26 weeks of disability. 
4. Well being
The Employee Assistance Program 
It offers private, solution-focused support for everything from depression and drug misuse to everyday problems. You and any members of your household can join the program at no cost.
Mental Behavioural health
 Talkspace is an online therapy platform that makes it easy and convenient to connect with a therapist from anywhere. Aetna's 'Able To program' allows you to work with a therapist and coach for eight weeks. Use Teladoc to speak with board-certified mental and behavioral health professionals.
Wellness programs
Flu shots are considered preventive care under the Affordable Care Act (ACA) and are covered at 100%. The Quit for Life program is free to you and your dependents over age 18. 
Family Resources
Employees enrolled in an Aetna Medical Plan have access to family planning services. The Enhanced Maternity Program provides educational materials and access to high-risk mothers-to-be. One-on-one counseling to help pregnant women quit smoking is available through the programs.
Rethink
Rethink is a research-based program that supports parents raising dependent children with learning or behavioral challenges, or developmental disabilities.  Free, live teleconsultations (up to seven hours) with behavioral health experts are available. Rethink got you covered with everything from letter and number recognition to worksheets and dot-to-dot pages. 
Time off
REI offers all eligible employees paid vacation and sick time. To be eligible, you must work 20 hours per week on average over a 12-month evaluation period. The amount of time you receive depends on your work schedule, your role within the company, and your location. Employees who work more than 24 hours within a holiday week will be paid either 6 or 8 hours. On your 15th service anniversary, you will earn a consecutive four-week, company-paid sabbatical.
Employee discount
REI's Way Day program allows you to take a work day to participate in activities that are important to you. Part-time employees will be paid 6 hours, and full-time employees will get 8 hours when you take your Way Day. You also receive a discount on REI gear, merchandise, and outdoor trips. If you work at REI for 15 years, you are eligible for a Heritage Card, and a lifetime REI discount. You can submit a grant proposal about an activity that's a challenge for you. If approved, you can get retail credit for the purchase of REI private brand gear and apparel.
Career 
 REI helps you with the tuition reimbursement program, REACH. To encourage candidates and employees to relocate as part of their career development, they offer relocation assistance. 
Benefits eligibility
 1. Eligibility for full-time benefits 
You will be eligible for the REI Full Benefits Plan on the first of the month following your hire date or your hire date (if hired on the first of the month) if you consistently work full-time for REI.
2. The comprehensive benefits plan for part-time REI employees-
Your average number of hours worked over a test period determines your eligibility for the REI Full Benefits Plan. You are eligible for the REI Full Benefits Plan if you put in an average of 20 or more hours per week during the course of a 12-month evaluation period. You will receive one year of protection if you are qualified.
Your hours are calculated annually, taking into consideration the time you put in during busy times. The impact of seasonal hours on your eligibility for benefits is lessened as a result. If you worked an average of 20 hours per week throughout the evaluation period, you were eligible for 12 months of REI Full Benefits.
3. Part-time REI Acess plan
You have the option to enroll in either the REI Access Plan or coverage through the marketplace once your evaluation period is over and your normal weekly work hours are less than 20. 
How to enroll for benefits?
 Log in to hr.REI.com before enrolling or updating your coverage. Enter your username and password after that. You can contact the support line at 1-800-999-4734 for assistance if you forget to do any of these things. Through DUO, you must verify your access. Select HOME in the upper-left corner to continue. Then select Open Enrollment from the Myself tab. The system will walk you through your options.  Select one of the benefits for each option before you can confirm and submit your selections. Make sure you have your family member's Social Security numbers and dates of birth on hand if you plan to enroll them in health insurance. When you're ready, make your selections, and print your confirmation statement for your records. 
Updates for 2023
In addition to the advantages they already offered, they will start offering some additional ones in 2023.
these comprise-
1. Behavioral and mental health
Meru health
A therapist is available for limitless 1:1 chat help through the mental health app Meru. A 12-week virtual program helps those who are depressed, anxious, or burned out. Through a wearable gadget, Meru also offers interactive activities, peer networks, and guided breathing and meditation.
Brightline
To get families the proper care, when and where they need it, Brightline offers a variety of solutions. Treatment from qualified psychologists, psychiatrists, and speech therapists for everything from depression and anxiety to stress at school, ADHD, or behavioral issues. Additionally, Brightline provides one-on-one coaching sessions with coaches to assist families in overcoming common obstacles.
2. Well being
It applies to both dependents and employees-
Sesh
A qualified therapist will be leading the support groups on Sesh's online platform. They provide support groups on a range of topics, such as parenthood, grieving, culture, body positivity, self-esteem, addiction, and many others. Create an online profile and download the Sesh app from the App Store or Google Play to participate in the discussion on overcoming mental health obstacles.
Rethink care
We are extending our Rethink Care benefit to include Personal Well-Being and Professional Resilience in addition to Parental Success. To promote an inclusive culture, we offer managers and leaders training programs and resources. Supporting neurodiversity in the workplace is covered in our training.
3. Medical plan modification 
 Hinge health
Hinge Health provides 12 weeks of digital exercise with assistance from certified physical therapists and your health coach for employees and eligible dependents registered in an Aetna medical plan. The programs include 15-minute playlists that are customized to your needs and suffering.
Preventive Medicine
More preventative care is free when you select an in-network facility or provider.
Free prescription drugs and additional testing are offered.
Benefits of travel and lodging
Employees and enrolled eligible dependents who receive pre-certified medical treatments from an in-network provider will have some travel and lodging costs paid.  With the benefit, you can spend up to $3,000 on lodging (up to a limit of $200 each night). Airfare (non-refundable roundtrip ticket) Costs ($150 per day) for shared transport, taxi, or car rental. 
Kaiser Washington
On January 1, 2023, the following modifications will take effect:
The copay for prescription drugs will be $40 for mail-order prescriptions and $20 for retail medications. The copay for ambulance service will be $150 for each trip. A 50% coinsurance rate will be applied to infertility services, which exclude assisted reproduction technology.
Savings Accounts
Update on Health Savings Account Maintenance Fees (HSA)
As of January 1, 2023, if you have an HSA enrollment, you won't be charged a $2 monthly maintenance fee if your balance is less than $5,000. 
Colorado
The Colorado Family and Medical Leave Insurance Program (FAMLI) will officially launch on January 1, 2023. Benefits include making arrangements for a family member's medical condition, care for a new kid, foster care and adoption, care for oneself if you have a significant health condition, and more.
Oregon
For the birth of a child, bonding during the first year after birth, adoption or foster placements, and care for a family member's critical health condition, Oregon offers the Paid Leave program. Employers contribute 40% and employees pay 60% of the contribution rate. Your donation will be deducted from your biweekly paycheck.
Conclusion 
REI is aware that workers are like family and can only offer their best effort to the job when they are in excellent health and have a decent work-life balance. As a result of their numerous advantageous employee benefits, they have consistently made Fortune's list of the 100 Best Companies to Work For for 19 years.
Rei Employee Benefits- Know More