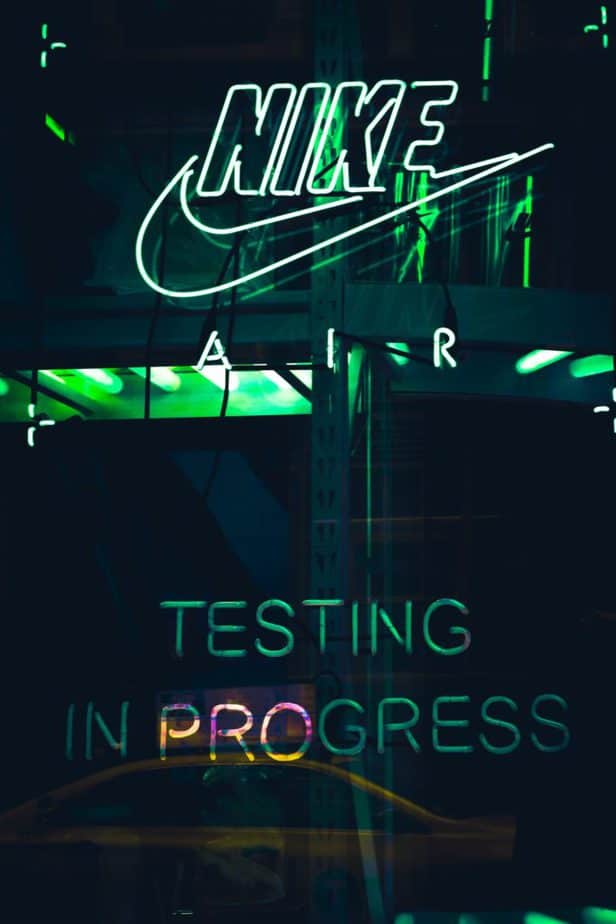 One of the world's best-known brands for clothing, sports equipment, and shoes, Nike today is a pop culture icon. Company- Nike Inc. is a multinational corporation. Reports of 2020 indicate that Nike employs a total of 76,700 people all over the world. Let's know about Nike Employee Discount.
The famous shoe brands- Converse and Jordan are subsidiaries of Nike, Inc. Nike is the most valuable sports brand with a valuation of more than $32 billion. It ranked 89th in the Fortune 500 list of United States' largest corporations in terms of total revenue in 2018. 
Employee discount is one of the numerous benefits that employees at Nike enjoy. This benefit is also much enjoyed by immediate family members. Nike employees get a 50% discount on their entire purchase. 

Employees also receive about 15 guest passes every year. The person using those guest passes gets a 40% discount. The discount also differs from store types. Factory stores offer 30% off and sometimes an additional 20%. Nike-owned stores offer 40% off. There is also a shopping site exclusively for employees called swoosh.com which provides 40% off. It is against store policy if someone else uses the employee 50% discount after dragging the employee with them. 
Nike Employee Benefits 
There are multiple benefits that Nike offers its employees. They look after their employees in any way possible. Nike has collaborated with numerous celebrities and athletes for their sneaker collection, for example, Micheal Jordan, Travis Scott, Justin Timberlake to name a few. Nike thinks that employees meeting celebrities would spark inspiration and creativity among them. Hence, they reward their employees by allowing them to meet the athletes and celebrities they admire. 
Work could get very hectic. And if we have learned anything in the past couple of years is that mental health is as important as physical health. Nike fully understands this and offers its full-time employees an annual subscription to the Headspace App. This helps them in creating micro-moments of awareness the entire day. They also have meditation rooms on their campus where they invite employees to relax, regroup and reduce stress. 
Summer Fridays at Nike last from Memorial Day right up to Labour Day. During these days the company on Friday shuts down at noon. This concept of Summer Friday helps the employee kickstart the weekend. This concept is also believed to boost the employee's morale and help increase productivity. 
Nike History 
Nike, the company name is derived from the Greek Goddess of Victory. Nike was formerly known as Blue Ribbon Sports. Bill Bowerman and Phil Knight founded the company in 1964. Its headquarters are based in Beaverton in Oregon. In 1966 the first retail outlet of the company was opened. They initially acted as the United States distributor for running shoes produced by Asics, a Japanese brand. Subsequently, in 1972 the first shoe under the brand name of Nike was released. 
Blue Ribbon Sports was renamed Nike in 1978. The company went public two years later in 1980. As the company went public, its owner Phil Knight became a millionaire. He had shares worth $176 million. 
By the early 21st century, the company had opened to retail outlets and had distributors in over 170 countries. The logo of the company called the 'swoosh' was renowned all over the world. Athletes such as Tiger Woods, Mia Hamm, Michael Jordan, and Roger Federer are also said to be partly responsible for Nike's early success because of their endorsements. 
Nike and Michael Jordan 
Very early on in his career, Michael Jordan signed a deal with Nike in 1984 after they promised him $500,000 per annum for five years, two Mercedes cars, and shoes that would be customized to his requests. 
This deal proved to be very lucrative for the company- Nike as well as its sponsor- Michael Jordan. 
Michael Jordan was rising as a star player and Air Jordans, his shoe line proved to be a massive hit too. The shoe line generated a revenue of $100 million by the end of 1985. 
Air Jordans to date is a cash cow for Nike. In 2018, the sales did face a little bit of a decline but the company still earned $2.8 billion through sales. Michael Jordan makes around $100 million every year through royalties that Nike pays him. 
Conclusion 
The company that started selling shoes for another brand is at present the biggest and the most popular in the industry. Nike has greatly benefited from being linked with various celebrities. Nike has continued some of their classic shoe designs to which they introduce new colors or improved patterns. Alongside, they keep launching completely new designs which keep all kinds of their customers happy. 
FAQs
Who is the current CEO of Nike?
Ans: The current CEO and President of Nike are John Donahoe. He assumed office in January 2020 after serving on the company's Board of Directors since 2014. 
Nike Employee Discount- Full History