Prioritizing the well-being of the people they serve since it was founded 53 years ago, Humana is going beyond health insurance to partner with people in their health. Founded as Extendicare Inc. in 1961, Humana is dedicated and committed to building an inclusive organization of diverse people, prioritizing their health and well-being. As a part of this, Humana offers specific benefits to the employees working with them. Let us know about 'Humana Employee Benefits'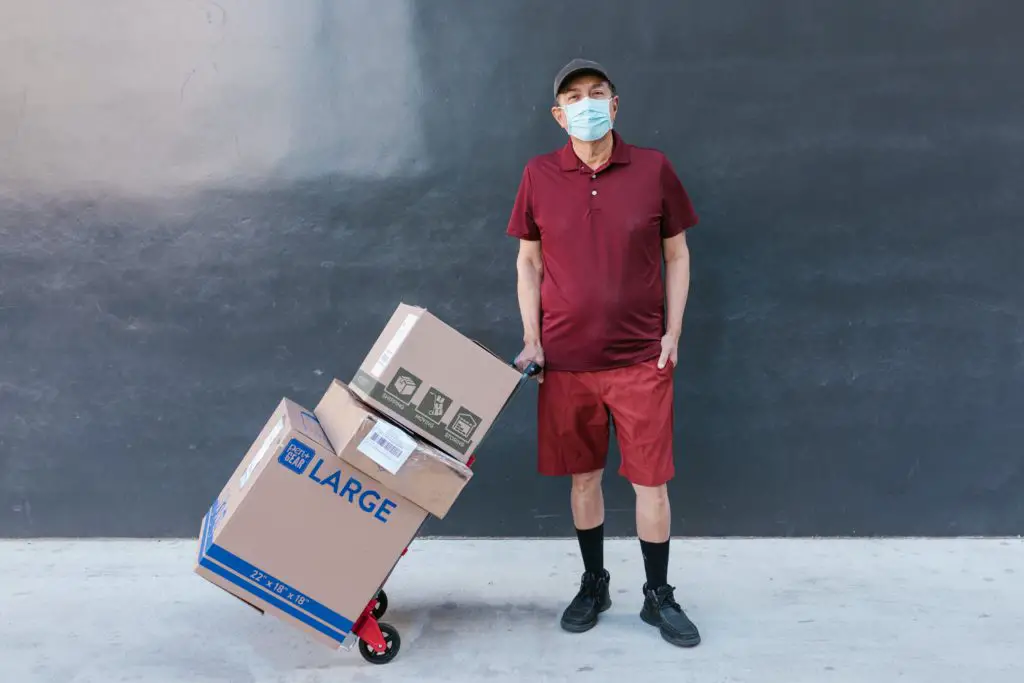 Read on to find what benefits the third-largest health insurance company has to offer its employees, along with the company's hiring process.  
Humana Employee Benefits
As of 2020, Humana has around 48,700 employees working for it. To promote its employees' best health and provide essential career opportunities, the company offers all its eligible employees the following perks. 
Health Benefits
Humana's health benefits and services are designed to push both personal and family well-being. The health benefits include-
Medical, vision, and dental insurance
Long-term care 
Supplemental health
Health plan incentives
Vaccinations and on-site screenings
Short-term and long-term disability coverage
Associate assistance program
Maternity/Paternity leave
Financial Benefits
Humana rewards its employees for their contributions to the company. As part of these rewards, the company provides assistance to its employees to protect their current assets and plan for the future. Employees who perform well receive competitive base pay, i.e., the salary offered by the company will be equal to or more than the industry standard for similar jobs within a particular geographical area. 
In addition to this, the company also offers overtime pay, discounted pre-paid legal, and other services. 
Work Benefits
To maintain the work-life balance and support the needs and interests of the employees, Humana offers the following work benefits. All the associates working at the company will receive-
Paid time off
Discounts at major retailers
Parking discounts and other transit services
Volunteer time and jury duty pay
Associate charity matching program
Associates working in some departments also have the flexibility to work from home. 
Retirement Benefits
Humana follows a 401(k) retirement savings plan, with a 125% match for the first 6% contribution of the employee. 
Career Opportunities
Apart from the above-mentioned health, work, financial, and retirement benefits, Humana provides opportunities for its employees to develop their skills and build their future with the organization. These career opportunities include-
Internal and external training/learning events
Inclusion and diversity training
Service awards
Mentorship programs
Tuition assistance
Leadership development programs
Resources for career cultivation
Hiring Process at Humana 
Making it through one of the largest insurance companies in America isn't that easy. Luckily, it isn't difficult either. The hiring process at Humana involves various stages starting from filling the job application, making it through the interview, and clearing the background and drug test. While the company has various departments, most openings are for sales and customer-oriented positions. Let us now take a detailed look at the application and interview process.
The application process at Humana is entirely online. Interested candidates should look for the available openings and submit their applications on the company's official website. As of now, the company doesn't accept any resumes sent via email. 
After going through the list of available vacancies, candidates can apply for the position that interests them by clicking on the "apply" option. 
Candidates should create an account to submit their applications. The filling of the application takes around fifteen minutes. 
The filling of the application is followed by uploading of resume and qualifications. Candidates cannot make any changes once the application is submitted. 
After successful submission of the application, candidates receive a confirmation message. 
The company's hiring team goes through the applications and determines the eligibility of every candidate who applied. 
Candidates should usually hear back from the company in a couple of days. In extreme cases, it will take up to a few weeks. 
The hiring team contacts eligible candidates via text or email to complete an assessment or schedule a telephonic interview. 
Top candidates who cleared the telephonic interview/screening are contacted by the hiring manager to schedule the interview. 
Upon successfully clearing the interview, background, and drug tests, candidates receive an offer letter from the Talent Acquisition team.  
After accepting the offer letter, the candidate receives a welcome call or email with the details of the onboarding process.  
Career Areas at Humana
There are several career areas that candidates can look forward to from Humana. All the career paths have one ultimate goal of providing the best health support to all the associated members and communities. Here's a list of different career areas at Humana-
Clinical- This department is only for people who specialize in care. Eligible and interested candidates can find opportunities in the following categories- nursing and social work, clinical support, physicians, and pharmacy. 
Customer Care- The duties of the Customer care department include building internal and external partnerships and delivering excellent service for the customers. Interested candidates have the option to work at their convenience, be it full-time, part-time or seasonal.
Corporate- The corporate team is responsible for assisting and leading the Humana team from the headquarters. This area of work is strictly for people who specialize in strategy and support. Opportunities in this field include- human resource, legal, sales, government affairs, workplace and facilities management, corporate development and strategy, finance, risk and compliance, and marketing. 
Tech and Analytics- As the name suggests, Tech and Analytics teamwork with the latest technology in the market to cater to the customers' evolving needs and offer the best solutions. This area of work is strictly for individuals who specialize in innovation. Career opportunities within this department include- Data Science, Analytics and Business Intelligence, Platform and Infrastructure Management, Cyber Security and Information Protection, Scrum and Project Management, and lastly, Engineering and Architecture. 
Internship and Professional Programs at Humana
In addition to the various career opportunities, Humana offers several internship opportunities and professional programs for individuals who want to create an impact. The programs are divided into two categories- one for undergrad students and the other for grad students. 
Apart from the internships offered to undergrad and grad students, the company has general internship opportunities released on a need basis.  
Opportunities For Undergraduate Students
Selected undergraduate students will join and work with the Humana team in full-time roles. Interns receive competitive pay, furnished housing for non-locals, and social activities during the internship period.  
The undergrad internship and professional programs are- 
Actuarial Professional development- This is a twelve-week actuarial internship program that exposes interns to traditional and non-traditional actuarial work at Humana's actuarial departments. The applications for this program are accepted during Fall, before the summer internship.
IT internship- This twelve-week internship is solely for tech students. The program aims to provide students with firsthand experience of IT operations in the constantly evolving healthcare industry. The applications for this program are accepted during Fall, prior to the summer internship.
Finance and Accounting internship- This opportunity is only open to students of Louisville. Interns of this program will be rotated to a new department twice a year. The applications for this program are accepted yearlong. 
Opportunities for Graduates
The Graduate development program is aimed at recruiting top-tier graduate-level talent. The company offers both summer internships programs and full-time programs. Selected interns will work across various departments and work on assignments to develop actionable and realistic solutions. Graduates are mainly hired for the roles of data scientists, cognitive/machine learning professionals. 
Applications for the full-time internship program are accepted during Fall, prior to a summer internship.  
Students keen on becoming a part of Humana's internship, and professional programs can visit  
Conclusion
To inspire the health and well-being of each of its employees, Humana offers several benefits ranging from medical, dental, and vision insurance to retirement, financial, and work benefits. In addition to these benefits, Humana offers career development programs that help employees develop their skills while working.   
Frequently Asked Questions
Is Humana a good place to work?
Humana is a good company to work at. They genuinely care about their employees, which is evident from the benefits they offer. There is always plenty of room to grow. The team leaders are always cooperative and willing to assist the employees if necessary. The workload is compensated with the benefits and bonuses the employees receive.   
How does Humana pay its employees?
Humana pays its employees bi-weekly. The employees working here consider the pay to be good. Apart from the salary, employees receive bonuses, overtime pay, and paid time off. The company also offers a raise in wages to all eligible employees every year. 
Does Humana take drug tests while hiring?
Candidates have to clear the drug test to receive an offer letter from Humana. Humana tests for tobacco, alcohol, opioid, cocaine, and marijuana. Even after getting hired, employees are tested for drugs randomly. 
How is the pay at Humana?
Humana pays its employees quite well. The average estimated salary at the company is $134,280 annually or $63 per hour, inclusive of base and bonuses. The highest-paid job is that of Director of Sales, who makes $230,834 annually, while the lowest-paid job is that of the Customer Service Representative, who earns $45,010 annually. The average estimated annual salaries of other departments are as follows-
Administration- $ 60,770
Communication- $ 230,715
Marketing- $ 122,709
Human Resource- $ 109,337
Humana Employee Benefits – Know More