Performance improvement plans are typically used to identify and eliminate the causes of poor performance. They help employees understand what is expected from them, what they need to do to improve their performance, and how they can achieve this goal. Performance improvement plans are usually designed to help employees identify and address the areas they need to work on to achieve organizational goals, as well as to help them develop the skills they need to do so. This is an ideal bookish definition of PIP. This document may also indicate that the management is not happy with your performance and wants you to improve your performance. Many employees get fired after performance improvement plan because of no change in their performance.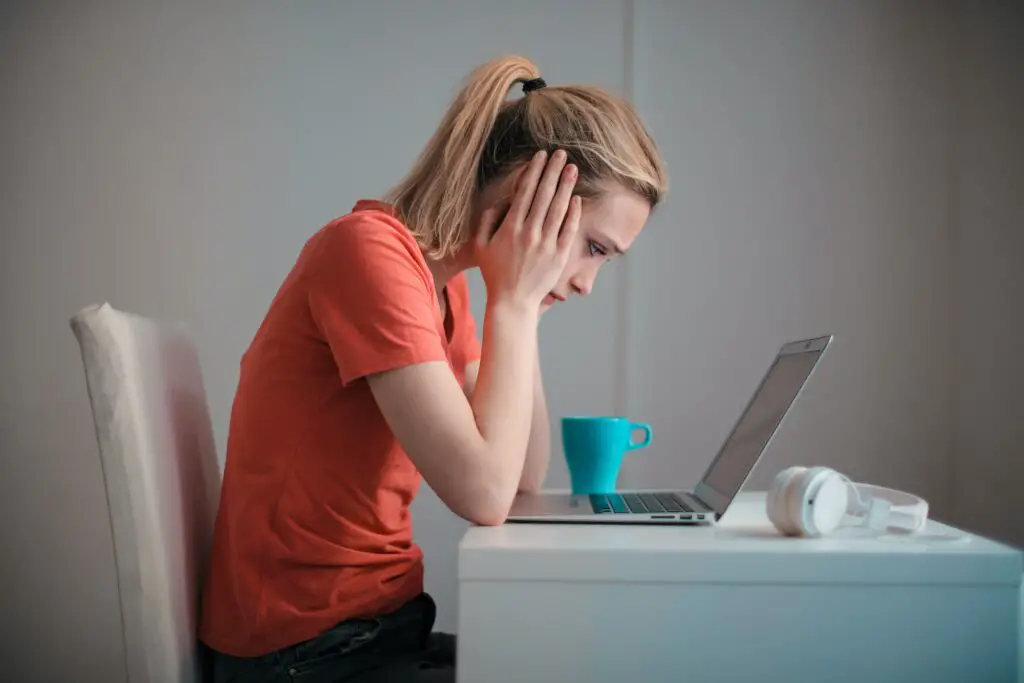 Fired After Performance Improvement Plan
Performance improvement plans are one of the essential tools for improving the performance of employees. They are typically used to identify and eliminate the causes of poor performance. The most common types of performance improvement plans are coaching and counseling. Performance improvement plans are not a punishment. They are a way for the company to help employees improve their jobs. This is the ideal case scenario, but you get it when management is unhappy with your performance. Later, it becomes a reason to start rolling the termination process. It also serves as a cover-up for the company against any possible legal issues if they fire you.
Consequences after being fired for failing a performance improvement plan
Employees who fail to act according to the performance improvement plan are often fired by their employers. This act is justified only when the employer presents actual proof of the incompetence of the employee being fired because otherwise, this may result in legal proceedings against the employer by the fired employee.
If the employee is not compensated, he may go for legal proceedings. He can claim almost two years' pay as compensation if the standards mentioned in performance improvement plans were based on high standards and remained non-achievable despite the employer's support.
How to behave after you get a performance improvement plan?
The first reaction when you are served with a performance improvement plan is to get panicked. 
Stay Calm and do not panic
This is the worst reaction to show to the one presenting you with the performance improvement plan. So, do not panic. Stay calm and focused on what is being said to you. You might fear that your reputation in the company will be affected by this or you will be fired. This thinking might raise your panic level. 
Stay calm, go through what is written in your performance improvement plan (PIP), and start discussing it with your manager. Do not sign anything immediately if required. Read all stuff mentioned carefully and get back to it the next day.
Focus on your plan
Focus on your plan and behave professionally. Think positively that the company focuses on improving your performance instead of firing you directly.
Show a positive attitude
Do not consider this a punishment. Try to show a positive attitude among your colleagues so that the employers get the impression that you are open to criticism and improvement. You want to eradicate the effects of your performance mistakes. Employers might change their decision based on your positive attitude, and if you bring improvement based on that, it may help you stay with the company.
Do proper planning
Plan your goals after going through the PIP and discussing it with your manager. You can check and evaluate your past performance and see what the barriers were in your performance and in producing positive results for the company from your side. The main issues will be there in your PIP, but you better identify the causes, and then you can plan to bring your performance back on track. 
Stay in touch with the manager for weekly advice
Take advice from your manager and colleagues as well. You can recheck your improvements by having a weekly discussion with your manager. You can ask for his feedback. It would help if you stayed open to discussion and feedback.
Show your dedication 
Learn how to do your job better and show your dedication to the employer so that he gets the impression that firing a dedicated person who is open to feedback is not the right choice. Instead, he will explain his expectations and requirements to you. He will help you come back to track.
Respond to possible questions and ask for feedback
Think from your manager's perspective and see which queries your manager would expect to be answered from your end. Be the first to respond and present a report based on those answers. Let your manager know what the position of your project currently is.
Secondly, ask for manager feedback to add value to your performance. 
Execute Plan B side by side
Plan A is to improve your performance based on points mentioned in the performance improvement plan, but you should not restrict yourself to this only. It is good to stay focused on it, but there is always a plan B that you must execute side by side in this scenario. 
You should hope for the best, but at the same time, you should be prepared for the worst as well. In this scenario, losing your job would be the worst. So you must execute plan B and keep looking for new job opportunities. If you are fired after the performance improvement plan, you have other options available to join and continue with your professional career.
Provision of a false Performance Improvement Plan by the employer
The employer may have given you the Performance Improvement Plan either to improve your performance or to eliminate you in the future, i.e., to fire you and hire another candidate as your replacement.
What is the way to know the real intention of your employer?
There is no way to know the real incentive behind this employer act. You must keep yourself calm and not go at the back end and be defensive.
When you evaluate your performance, you can judge well if your undertaking needs a boost. If you had good relations with the management in the past, then, in this case, you can realize that this was served to you with the real purpose of improving your performance.
If performance expectations mentioned in the performance improvement plan are unrealistic, duties are not part of your job description, feedback and support are not included in the plan, and deadlines are hard or even impossible to achieve, then the employer may be faking presenting this plan to you just as a way to fire you later without proper compensation and to get saved from any legal proceedings.
Disagreement with the Performance Improvement Plan
If you do not agree with the performance improvement plan, you can say that you stay open to it but do not agree with every aspect of it. All your disagreements should be mentioned in written form.
If you find PIP unfair, then you should not sign it. Your signature shows that you agree with all the points mentioned in the document.
If you completely disagree with the document, it might lead you toward termination, which can also affect your future employment. You can search for an employment attorney to get advice from him in this regard.
Conclusion
The performance improvement plan is meant to improve the performance of the employees whose performance is not up to the mark and who do not fulfill the company's expectations. The plan mentions the negative aspects and shortfalls in achieving their goals. The plan is considered a means to present later for firing or terminating the employee. The company can use it as a warning sign for the employee that if he does not improve and achieve the suggested goals in the required period, then he might be fired.
FAQ's
Do you get terminated after the presentation of the performance improvement plan?
When the employees fail to meet the standards mentioned, action is taken against the employee in written form, which might also lead to termination.
How long should the performance improvement plan last?
Performance improvement plans mostly last for thirty, sixty, or ninety days. It depends on how long it takes to improve a specific problem related to an employee.
Will you get fired after the performance improvement plan?
It depends on how you react to the presentation of the performance improvement plan to you. You might continue your job if you improve your goals according to the improvement plan. If not, then you might be fired by your employer.
Fired After Performance Improvement Plan