Alliant believes striking a balance in body, soul and mind is the key to a productive career. Alliance Insurance Services is a highly reputable brokerage firm, the firm handles a host of issues including risk solutions, employee benefits and industry solutions. Alliant employee benefits is a subsidiary of Alliant Insurance Services. The company deploys its resources to help clients solve both long term and short term problems, and also positioning it to better tackle future challenges. Their client base ranges from companies that employ between two to over 10,000 employees. The company also has a strong presence in the U.S. market because its operations span almost every industry in the United States. 
What do we know about Alliant Employee Benefits and what they do? Read through to learn more about Alliant Employee Benefits.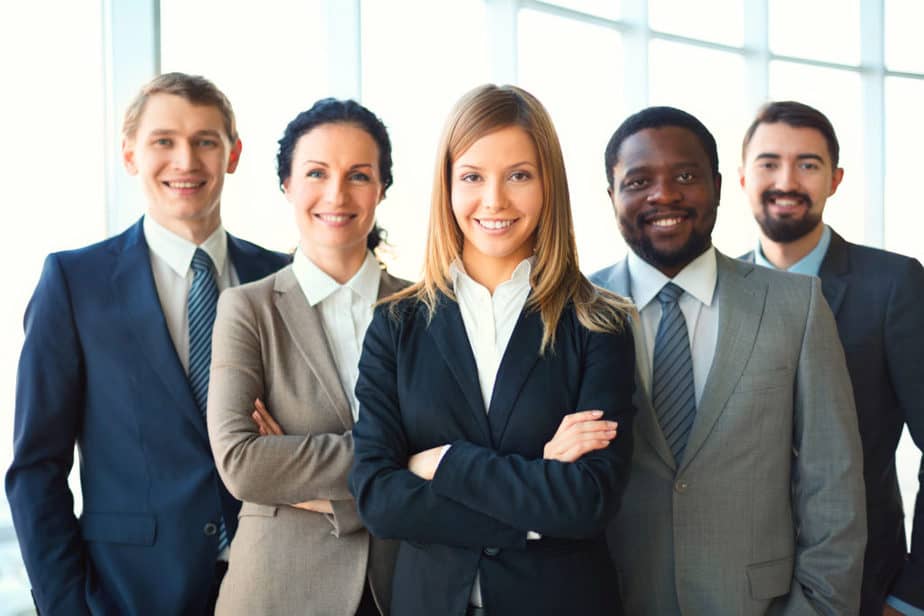 Who Owns Alliant Employee Benefits
As earlier stated, Alliant Employee Benefits is a division of the mother group, Alliant Insurance Services which is a brokerage firm. Other divisions under Alliant Insurance are; Risk solutions, Industry Solutions and Co-Brokered Solution. The company is owned by a private equity firm, KKR and its affairs are managed by Thomas Corbett who is the CEO and Board Chairman.
What Does Alliant Employee Benefits Do?
Have you ever needed a more structured way of doing business? Perhaps you've found your productive process too wasteful or inefficient for your tastes? Well, that is where Alliant Employee Benefits come in.
What Alliant Employee Benefits do is to mostly sell human capital. By selling human capital we mean, they leverage their highly productive workforce and group of professionals to put  a company on a better path than it was before.
Alliant Employee Benefits delivers benefits programs that are tailored to specifically meet the needs of the client organization. Alliant Employee Services offers strategic advice for companies in the light of today's ever changing economic challenges. 
Every organization is unique in its problems and challenges, so they each need a solutions program that will tackle the present issues while also building blocks for future sustainability. The company works intimately with their clients in order to assess the scope of the problem and their objective, and weight in the marketplace. 
They also offer services in several other niches including; employee engagement, plan negotiation, benefits allocation and administration, employee health management and wellness, and other aspects of employee benefits planning.
Alliant is practically a strategic human resources company, but while it does not really partake in the recruiting process, it takes care of all other things that might affect or influence employee morale, happiness, incentives and health. The goal here is that if you take care of your human capital, you directly affect and position your firm for future prosperity.
This is not so different from the goal of the mother company, Alliant Insurance Services which provides security for employee and firm safety. Alliant Insurance offers property and casualty services, employee benefits, risk management and so on.
What Services Does Alliant Insurance Services Offer?
Along with consulting on employee benefits, Alliant insurance services also offer additional services across several industries. Some of the services are:
Risk Solutions
Alliant risk solutions offer protection to clients against all sorts of risks from business to personal and political. The company recognizes that as the world develops companies need to build new strategies in order to effectively compete in a world that has long since abandoned the traditional ways of doing business. 
The debut of new innovations and initiatives threaten the life of new and old businesses, Alliant thereby provides insurance coverage and consulting services for these companies. Alliant covers their risks and gives them the freedom or flexibility to act for the good of their organizations. 
Some of the risks covered by Alliant Risk Solution are; credit and political risk, cyber risk and network security, kidnap and ransom, surety bonds, environmental liability and so on.
Industry solutions
Alliant industry solutions covers several industries in the United States. Industry solutions provides consulting and insurance services to stakeholders, from whole industries, companies, street businesses and so on.
Alliant team of experts provides clients with a focused and strategic approach to business solutions. Some of the industries that can benefit from this service are; automotive industry, energy and marine industry, law firms, real estate, agribusiness and food solutions, and so on.
Co-Brokered Solutions
Co-brokered solutions which is handled by another subsidiary of Alliant Insurance Services is particularly concerned with providing professional business solutions services to middle market clients. The services provided includes property insurance, underwriting law firms, parking or valet services, restaurants and so on.
Alliant Employees Benefits
Alliant employees enjoy a wide range of benefits and perks. These benefits include:
Financial security
Financial security is one of the benefits Alliant offers its employees, they provide a 401(k) retirement plan which is structured to the convenience of each and every employee. Alliant also supports the initiative by matching 75% of your first four contributions for all eligible employees.
Alliant also offers a convenient saving and spending system through their flexible spending accounts. These accounts allow you to use tax free dollars for eligible expenses.
Health and wellness plans
Alliant provides a comprehensive health and wellness plan for employees. These plans are designed to foster good health and also ensure the employees' health doesn't fail as a result of their work. An example of such health benefits include; medical insurance for employees and their families, vision insurance, dental insurance and life insurance.
Employees are also eligible for disability insurance, the insurance is classified in short term and long term respects; the short term is paid for by you and benefits kick in after a 7 days wait and continue until 12 weeks. The long term benefits are paid for by Alliant after a 90 days wait.
Work and life balance
Alliant cherishes well motivated and happy employees, this is why they have achieved a balance between work and personal life. Employees are offered paid time off which can be used for anything from personal appointments, vacation, illness and so on.
In addition to this, the company also pays employees for going on holidays, you get paid for 9 holidays per year.
Depending on the nature of your position, alliant might also offer you the opportunity to set your own work hours and telecommuting options.
Conclusion
Alliant Employee Benefits is a subsidiary of Alliant Insurance Services which provides coverage for businesses that employ anything from 2 to 10,000 employees and their services span several industries in the United States. If you wish to adopt a forward-thinking approach to problem solving and employee benefits planning, then Alliant Employee Benefits is the right company for you.
FAQ
Who owns Alliant Employee Benefits?
Answer: Alliant employee benefits is a subsidiary of Alliant Insurance Services and is owned by KKR, a private equity enterprise.
What Do Alliant Employee Benefits do?
Answer: Alliant employee benefits does employee benefits planning and administration for clients. They help companies attain sustainability by approaching employee benefits to enable human capital development while also plugging leakages and drain on financial resources.
Is Alliant Insurance Services the same as Alliant Employee Benefits?
Answer: NO, Alliant Employee Benefits is a subsidiary of Alliant Insurance Services.
Alliant Employee Benefits- know More