When you check your inbox you see hundreds and thousands of unread messages, right? Most of these emails are related to random advertisements, newsletters, and sales information. The majority of emails in our mailbox are full of marketing and promotional emails that seem to ambush us. Let us know about "Why Is Email Etiquette Important?"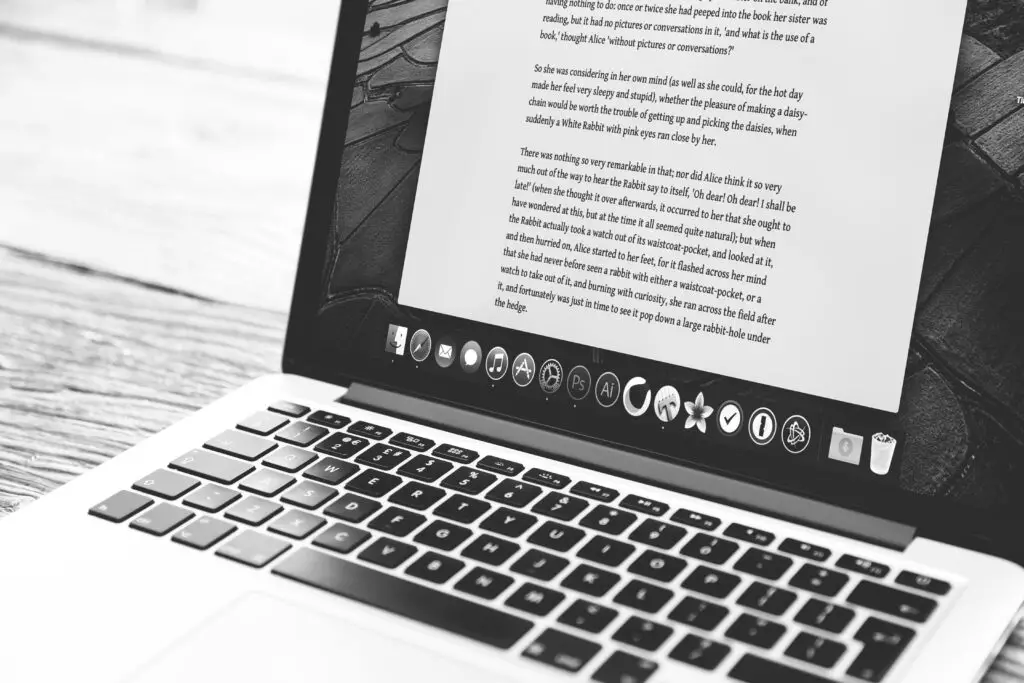 Just imagine you need a very important email. How will the other person consider your mail an important one amidst a cluttered mailbox? Here, what you can do is focus on the subject line and make it look bitchy because it is the subject that is visible in the mail and people will ignore the content of the mail unless they find the subject of the mail important. So, email etiquette is a set of rules that you need to follow while composing a mail. These rules will make your email look professional and might change from time to time depending on the receiver.
While communicating professionally, it is very important to follow proper email etiquette as it reflects the attitude of the sender as well as the receiver. Poor email etiquette is a sign of unprofessionalism and once a mail is sent and is composed and sent without keeping in mind the etiquette, it cannot be reverted and get saved in the mailbox of the receiver forever. If you are of good email etiquette it reflects your positive attitude and helps to get a positive and quick response from the receiver. In this article, we are going to know more about email etiquette, its importance, benefits, and dos and n;t of email etiquette.
Importance Of Good Email Etiquette
In the modern world, we all rely on internet-based communication and mostly we communicate through emails in a professional world which is quite a popular means of communication. It is fast and effective. We send and receive several emails per day. You might have been in a situation when you sent a mail to a person and got a negative response from the other side or you might have made an embarrassing mistake while composing your mail. These things damage your reputation. Email etiquettes are code of conduct that guides your manner and discipline while composing as well as receiving emails. These etiquettes reflect professionalism and create a sense of mutual respect between the sender and the receiver and can be changed as per the audience as well as the intention of writing the mail. For instance, personal emails that are written to friends are completely different from professional emails written to an employee or a colleague.
Pros Of Good Email Etiquette
Professionalism: 
Good email etiquette promotes professionalism. It reflects the professional image of yourself, your company as well as the employees working there.
Efficiency: 
If emails are written clearly and to the pin, it facilitates the efficiency of the communication process
Accountability:
If your email reflects courtesy and courtesy for the receiver, it helps to avoid and solve misunderstandings and also shows your commitment towards your work.
Good Email Etiquettes
Clear Subject Line
The first thing that draws the attention of anyone in the subject line of the mail. Lengthy and vague subject lines tend to offend and confuse the readers and also make them lose interest in reading the content of your mail. So always use short and sweet subject lines with clarity. Always make sure that the sentence in the subject line is concise. Most importantly, do not leave it at the bank, and do not use short forms or "hi" and "Hello" in the subject line.
Professional Email Address
It is mandatory to create an email address that looks professional. You will have to use this email address to communicate with a lot of people daily and you don't want to make fun of yourself and damage your reputation by sending mail from an email address that sounds funny or looks funky. You can create a personal mail address of your choice and use it to communicate with your close ones but for communicating professionally, make sure you use a decent-looking email id.
Proper Salutation
The words like "Hi" and "Hey" in a letter reflects unprofessionalism and a lack of maturity. Instead of using these words to address the receiver in a mail, you can use phrases like "Good morning", "Greetings" or even "Hello".These are frequently used words and phrases in a corporate world.
Introducing Yourself
It is always a better practice to introduce yourself to the receiver when you begin composing the body of the mail. It is quite po[ular in the U.S. to introduce oneself using first and last name and then provide a piece of short background information. But this should be done in brief. Avoid lengthy introductions. For example: "Greetings Sir! My name is Edward Golmes, senior executive officer at CyberWorld. I am writing to you regarding……" or "Good morning sir!My name is Swastik Sarkar. I am an assistant professor in the department of Basic Science and Humanities at Dream Institute of Technology, Kolkata. I got your reference from.." Giving your introduction is good email etiquette to let the clients and customers know who you are and how you got their contact information.
Knowing The Culture Of The Receiver
When sending emails to people of different cultures, it is a good practice to research in advance about their customs and traditions. This creates a good impact on the readers. For example, it is always appropriate to inquire about the weather first before writing anything else in the mail. Now here, you will not be introducing yourself to the Japanese customer but asking about the weather instead at the beginning of the mail would be better. If you don't pay attention to the cultures of a different place and send mail as per the standard norms, your mail will likely turn out to be a cold one and there is a high possibility that your mail will be ignored or deleted. Some customers might even mark you as spam and send the mail to the junk folder.
Proofreading The Mail
Always check your mail for spelling and grammatical errors. These mistakes make your email look extremely unprofessional and it also damages the reputation of the company you are working for. People won't take your email seriously if they notice a bunch of spelling errors in the mail. There is free software like Grammarly that you can use to correct your spelling and grammatical errors very easily.
Protection Of Privacy
Do not forget that an email is not personal. Once you send a mail it is permanently stored in the server of the email service provider and can be retrieved by several online services and services from the hard drive even if it is de; et. Before sending make sure you don't write any controversial thing or leak any confidential information in the mail. You can ask yourself a question "how would my mail look if I posted it on Facebook? This way you can maintain privacy.
Quick Response
It is good practice to reply to an email within 24 to 48 hours. If you take a lot of time responding to emails, this shows unprofessionalism. The receiver might consider you rude if you make them wait for a longer period. If you had a busy schedule and were unable to give a prompt reply, you can write an apology email and communicate with your client. So, whenever you have a situation where you are unable to respond to mail. You are required to write to them expressing apologies and the reason for not being able to reply to them.
Unsubscribe Link
Understanding the likes and dislikes of the reader comes under good email etiquette. You should provide an unsubscribe button in your mail so that they have a clear inbox. This way you show your respect to your client to choose to read or ignore your future emails. It is also necessary to provide a subscribe button to save your company's IP and domain reputation.
Rechecking Attachments
Whenever you are sending a file be it a video, audio, or a document, make sure you double-check the content of the file before hitting the send button. This prevents the risk of your customers or clients from opening the content of the attachments. You also need to make sure that the files you send are free of malware and viruses, So always scan your files before sending them to the receiver. It might consume additional time but it is worth it.
Poor Email Etiquettes
Using Humor And Sarcasm
There are more chances of misunderstanding while communicating through written means and the recipient might not understand the true sense of your message if they lack a proper sense of humor. Hence, you should avoid humor and sarcasm in your emails as much as possible. These things might make the reader offended or confused.
Missing Signatures
It is bad email etiquette if you do not include a proper signature in your email. Your signature tells the receipt about yourself and how to contact you. You can set up default signatures in your emails where you can include your name, designation, and contact number. This facilitates the recipient lot to get in touch with you if needed.
Wrong Recipient
You need to be careful when typing the email address of a receipt in the "To" section of an email. If there are similar email addresses then there are chances that you can send an email to the wrong person. Hence, you need to double-check the recipient's email id before sending a mail else the situation can be very embarrassing.
Avoid Emojis
Emojis are used in chats and text messages. They are not meant to be used in business emails as they look very unprofessional and childish. The use of emojis can divert important mail to spam or junk mailbox. So, try not to use emojis in professional emails.
Be careful Of "Reply All"
As a sender, you need to be very much careful of the "Reply all" button. Unless you realize that the mail is meant to be shared with every member. do not hit this button. What you can do instead is use the BCC or Blind Carbon Copy option if you need to send a copy of an email to several people without letting everyone know the list of members.
Structural Etiquette Of An-Email
Iteration– Try to align the content of the mail properly. Use appropriate spaces and keep proper gaps between the lines. Also, make use of appropriate punctuation symbols.
Grammar– Your email should not have grammatical mistakes and spelling errors.
Contact– Try to include a signature of yours at the end of the email that should contain your name, designation, and contact number 
email– Use a professional-looking mail id. For instance, [email protected] looks more professional than [email protected].
Bold– The subject line is the most important part of an email. So do not forget to make it bold so that it is visible amidst other emails.
Attachments– Whenever you are attaching a file in your mail be it a video, photograph, or document mention it in the mail. For instance: I have attached a screenshot of the report along with this mail.
Conclusion
Whenever you are writing an email professionally you need to pay attention to the fact the sender cannot see you and thus you can make a good impact on the receiver through the mail only. Hence, you want to compose an effective mail to get a positive response from the reader. Once a mail is sent you cannot undo it. So, you have only a single chance to make an impression and develop trust and confidence. Usually, we make first contact with a lot of professionals through mail only. You might never get a chance to meet them personally face to face but have to communicate with them through webmail only, Hence, knowing good email etiquette can help you build a good relationship with all your prospective clients.
Why Is Email Etiquette Important?