The major role of research assistant professors is, as the title implies, conducting research for the projects they are funded to pursue. To fund their projects, research assistant professors are also encouraged to file and be successful with grant applications from outside sources. Let us know about 'What Is An Associate Professor And How To Become?'.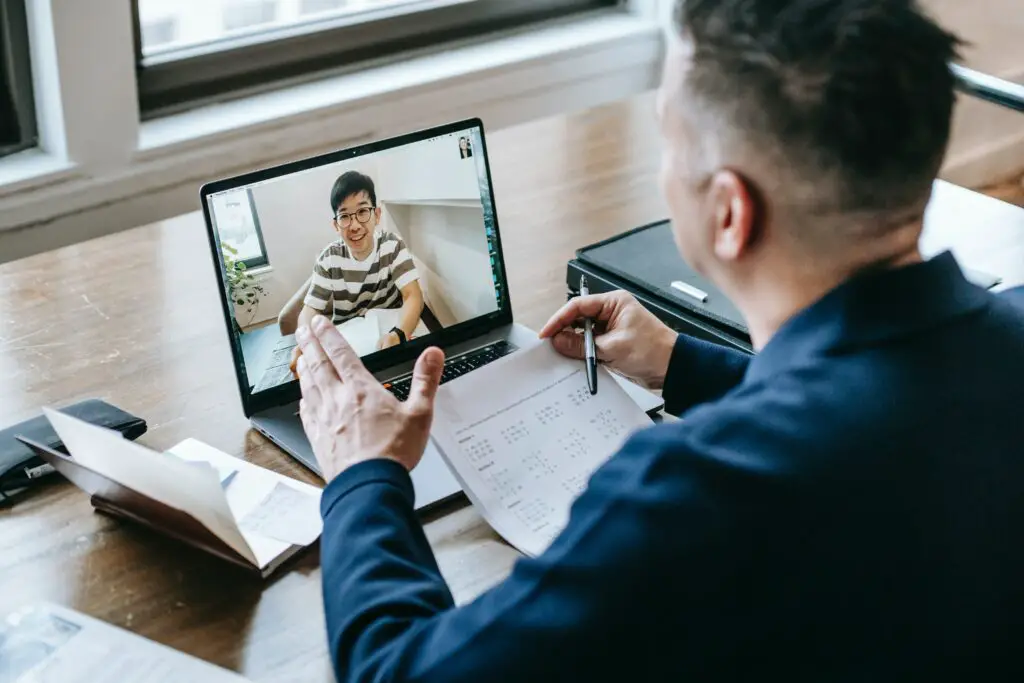 What is an associate professor?
An Associate Professor is an academic staff member in a college or university who holds a position below professor and above assistant professor
Educational backgrounds and Steps to be followed
The first step is to have an educational background in a particular field to be able to teach or conduct research. Students can begin preparing for associate professor positions at the school level. For example, a person who wants to teach biology can choose the science stream, whereas a person who wants to teach philosophy can choose the humanities stream. 
A bachelorette degree
A postgraduate degree
A doctoral degree or equivalent exam qualification
Qualifying for required  exams 
Teaching experience of almost 8 to 9 years  
Acquire a bachelor's degree
You should first obtain your bachelor's degree to be admitted to a graduate school and ultimately a Ph.D. program. While any major or academic emphasis is acceptable for a graduate degree, it's crucial to concentrate on a field that piques your interest and develops your writing, research, and critical thinking skills. For entry into your master's program and ultimately your employment as an assistant professor, majoring in a field that encourages the usage of these kinds of talents is very advantageous.
Finish your graduate studies
Enroll in a master's degree programme in your chosen field after finishing your bachelor's degree program. It's crucial to know the prerequisites of the university you're attending because many of them demand that applicants to doctoral programmes hold a master's or graduate-level degree.
Clear the graduate record examination (GRE)
Even if you can enter a Ph.D. program straight after earning your bachelor's, you still need to take and pass the GRE to be admitted. The GRE standardized test evaluates your analytical writing, verbal, quantitative, and logical thinking. You might also be required to submit your GRE subject-area test results, depending on the school you're enrolling in.
Get a doctoral degree
A master's degree is required for associate professors, and a doctoral degree is typically required as well. Doctoral programs typically last six years to complete, which includes the time required to conduct research for and produce a dissertation, an extensive research paper on the student's field of study. A dissertation typically takes one to two years to complete under the supervision of senior faculty. Additionally, students must present their dissertation defence before a panel of professors. Aspiring associate professors will also probably need to do a graduate assistantship, during which they will instruct undergraduate students.
Search for a job as a lecturer or assistant professor
The majority of doctoral graduates advance through the ranks, starting as lecturers or assistant professors, however, some may be employed at the associate professor level. The first step toward obtaining tenure, which normally takes seven years to attain, might be working as an assistant professor.
The job role of an associate professor
Giving lectures and teaching using blackboards and PowerPoint presentations, labs, simulations, or other teaching methods
Engaging in constant research activities in labs and publishing the results in peer-reviewed journals
Participating in organizations and committees, taking part in scholarly pursuits including attending conferences
Monitoring the development of students' academic careers by assisting them in selecting courses that would allow them to graduate on time and giving them guidance on academic, professional, and personal matters
Partaking in seminary activities such as joining student events and functioning with student groups or officialdoms
One of their key jobs is keeping records; in addition to keeping track of student scores and transcripts, they also keep a record of their research findings.
Giving students prompt feedback on how they performed in a course
Assisting students with writing research, review, or other papers and essays or with applying for internships
Experience and Competencies
The missions of the Department, College, and University must be supported by research assistants and associate professors through strong technical and administrative leadership, robust academic and research endeavors, and robust teaching, mentoring, and professional development initiatives. 
The management of employees, technical and non-technical research services, business operations (including general core budgeting, rates, and invoicing), program development, and policy compliance are among the administrative activities that must be overseen and managed. 
Research and scholarly activities can take many different forms, such as writing for publications and grant applications, creating and/or acquiring new technologies and methods, and attending seminars, lectures, and conferences. Activities that fall under the categories of teaching, training, and mentoring can include educating users about cutting-edge procedures and technologies, giving presentations in classes, taking part in workshops and seminars, etc.
Salary
In the USA, an associate professor makes an average salary of $81,409 per year or $39.14 per hour. Most experienced workers earn up to $159,500 per year, while entry-level roles start at $59,420.
Conclusion
Many colleges and universities engage associate professors to teach intermediate courses. A Ph.D. or equivalent professional degree in a field of study relevant to their specialty is typically required for an associate professor. Teaching college and university students, assisting them in performing appropriate research, accompanying them to conferences and seminars relating to their fields of study, and lastly overseeing students are all core duties of an associate professor.
Frequently asked questions
1. What is a higher-level job, an assistant professor or an associate professor?
Assistant professor is an entry-level position whereas associate professor is the mid-level you achieve once you get promoted.
2. What does a research associate professor do? 
The major role of research assistant professors is, as the title implies, conducting research for the projects they are funded to pursue. To fund their projects, research assistant professors are also encouraged to file and be successful with grant applications from outside sources (or any project that you're University might task you with).
What Is An Associate Professor And How To Become?