Sociology is the study of social life and its dynamics along with human behavior and its effects on society. It helps one understand how society functions and investigate methods and mannerisms to come to conclusion about how and why we are the way we are. Studying sociology enables students to develop critical thinking skills and empathy. They also gain the ability to collect data and analyze it to draw patterns and conclusive statements.  A bachelor's degree in sociology involves doing research and studying social phenomena in detail. It also entails testing theories and carrying out detailed studies regarding the ever-changing social roles of the population along with other things. All of this is done to improve the social structure.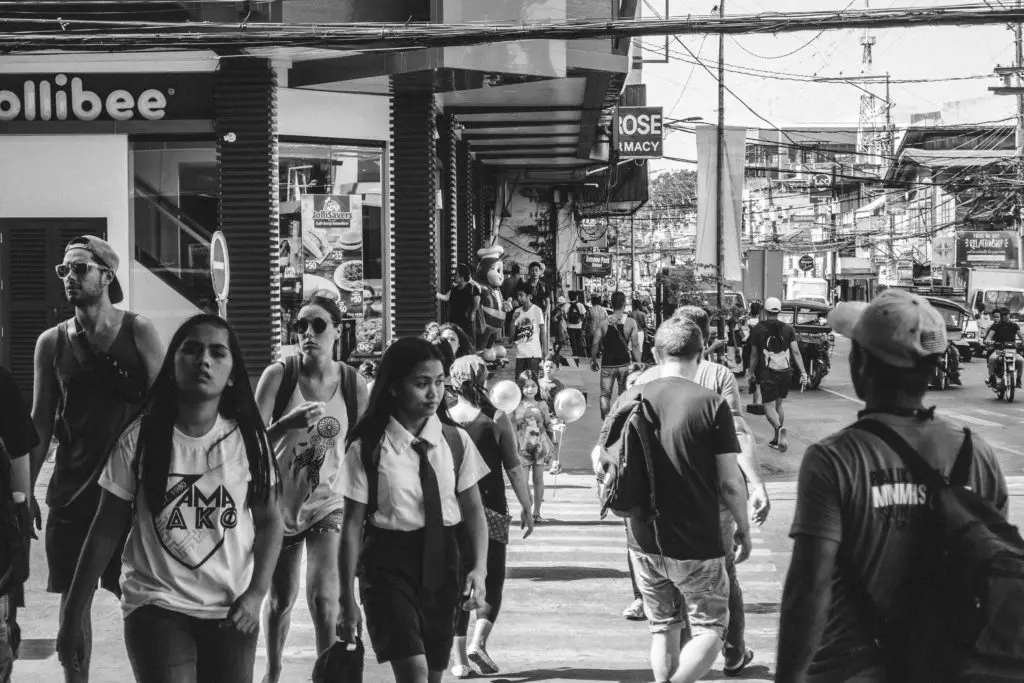 It is a vast subject and entails a variety of career options for people who are interested in working for society. In this article, we will discuss said career options in detail. 
Topics Under Sociology 
Sociology as a subject includes but is not limited to –
Societal deviance – What factors influence the way society works, how people react to mass phenomena, and other similar things.
Familial issues – how people perform according to their assigned roles in their family hierarchy, and how changing times influence different trends in generations.
Marriage – Includes studies regarding societal influences, causes for divorce, how to make a marriage work.
Group interaction and its dynamics – How people react to each other, their dynamics with each other, power-play in a group, how people subvert their roles, etc.
Societal roles – The thing is, we do live in a society; how do we treat our peers and also strangers, and how do we tend to react in social situations.
Criminology – The study of crimes.
Aging and its causes and effects – Why does aging have such stigma around it, how can we help our elders, and how to provide them with an efficient lifestyle so that their old age is spent comfortably. 
Social Inequality – How to effectively reduce caste/race-based discrimination, uplift women, include the LGBT community, push for healthcare for all including trans people. 
Social Justice – Make people aware of their rights, study and evaluate why people in power misuse said power, and how to reduce it all. 
Skills Required In Sociology
Here are the skills required to be good in the field of sociology – 
Analytical Skills – A sociologist must be good at analyzing data and information. They may need to utilize statistics to make their research more in-depth.
Communicational Skills – Sociology is a field that requires interacting with people in all aspects – be it interviews, peer discussions, conducting surveys, etc.
Problem Solving Skills – Sociology is about figuring out comprehensive solutions to problems. It is not a black and white field, and one needs to be able to look at things without judgment and weigh all options before drawing conclusions. 
Bachelors In Sociology, Now what?
Sociology undergraduates can benefit immensely from internships and volunteer work. We will highly suggest taking up internships in your final year so that you can gain experience and see what specific topics interest you. The experience certificates also help in boosting one's profile and CV. 
These are the fields you can intern in –
Political Intern – Many legislative offices require a political intern whose job is dedicated to helping the political team with analysis, legislation, policy-making, and other such tasks. As an intern, your duty may be sitting in meetings and making notes, and creating drafts that are campaign-related. 
Social Work Intern – As a social work intern you will have to work in a non-profit organization to support its full-time social work staff. Your work can range from advocating for a certain case to compiling case studies, conducting the interview, and writing up profiles. 
Research Intern – If you are planning on studying further or working in a field of research, every bit of research-related experience counts. You should start looking for research internships in the second year of your degree itself so that by the time you graduate you have a solid stack of internships that can assert your integrity and hard work as a researcher. It does not matter whether you work at a non-profit organization or an academic one, as long as you're gaining statistical and analytical experience, it will help you learn more practical skills which one needs. 
From creating case studies to writing proposals, an internship is the leeway one requires while leaving academia and entering the professional field. 
Career Options In Sociology 
Social Worker
One of the most sought-after professions after a sociology degree, a social worker helps people and improves society. Social workers use their knowledge of society and their analytical skills to help people live better lives. Social workers help uplifting communities and provide underprivileged people with opportunities that can help them improve their social standings. They work with foster children, adoption agencies, healthcare agencies, government associations, etc.
Rehabilitation Counsellor
If you have an interest in helping the youth of today and think you are skilled enough to help them reach their potential, you can work as a rehabilitation counselor. They work with young people who either because of their circumstances or mistakes have ended on the wrong side of life and are looking to restart their life in a better way. 
Journalist 
If you are a good writer and are interested in the political scenario, being a journalist is what will suit you best. You can write about the unjust system and how people are suffering at the hands of mismanagement and bad governance. You can bring light to social issues which would otherwise go unheard. We need more people like this because exposure leads to important conversations and actions which will change these situations. 
Human Resources
One of the most misunderstood jobs these days is HR. People think HR does nothing except host parties and hand out bonus checks but it's a wrong perspective. Being an HR specialist means interacting with people of all kinds of temperaments daily. A sociology degree will help in understanding how to tackle the varied problems which are put forth in HR. We all know how stressful jobs can get. If people will find reassurance and validation in the workplace they will give fruitful outputs and feel better about coming to the office with their work-related problems. HR should be full of understanding people who are willing to put forth honest conversations and support.
5.Family Counsellor 
A family counselor is a good career choice for a sociologist as they are well versed with the process of counseling. They use their acute critical thinking skills without any judgment and help people reach conclusive solutions to their problems and come to terms with how to deal with trauma and worries which could possibly later manifest into something worse. 
6.Administrative Support 
Most institutions require people who are adept at mass counseling and have critical thinking skills. They need people who can handle individuals as well as groups and accommodate their needs specifically. Sociologists can become a part of the administrative staff at schools, universities, and offices.
7.Policy Analyst 
Sociologists study policymaking during their education period. They can give important feedback and review sociological data. They can be of use in legal procedures as they can quantify whether the policy at hand will have a negative or positive impact on society. 
8.Media Analyst
If you enjoy analyzing media, you can go ahead with becoming a media planner. This job requires one to plan and advertise future services for clients. One needs to have skills like mass psychology and a firm understanding of trends in order to provide outputs that will have the most exponential growth for the company. 
9.Survey Researcher 
If you like researching and getting in-depth on specific topics, this is the job for you. As the name suggests, survey researchers conduct surveys to settle on varying choices. They also use it to study trends in society, changing behavioral patterns, and how thoughts and opinions get affected on a mass level because of various factors. They notice political, health, cultural, and social issues and the configurations present in them. This is important for a lot of things – policy-making, creating plans, proposing new movements, etc. 
The jobs mentioned above are the ones that are most sought after and make use of the sociology degree directly. The skills one learns while completing their sociology degree never go to waste.
You can make use of the degree in other ways too. Such as –
– Charitable organizations
– Counsellor in schools, universities, camps, etc
– Local and central government organizations 
– Police and probation services
– Media companies
– PR firms and management 
– Marketing 
– Social research organizations 
– Market research organizations
If you are interested in further studies, the following are the routes you can pursue. There are many graduate degrees which when teamed with a sociology undergraduate degree will take you far and provide you with more options professionally –
Masters of Sociology
This is the most obvious stepping stone one can take in their career. If you are already working somewhere with a bachelor's in sociology, you can get a master's which can assure you a promotion or help you jumpstart your career somewhere else. 
Master of Education 
It is a foundational degree for students who are interested in working in the field of education whether in the administrative field or the counseling field. To make the system better for underprivileged students, one needs to understand how the order works so that they can help fix it. This degree can help you with in-depth knowledge about how the education system functions. 
Master of Social Work
This degree is for people who want to seriously pursue social work and move up the ranks. Social justice is something that all of us should be interested in, but a social worker has the power to implement changes and sort things out for people who are suffering. A master's will make you look more qualified in the eyes of people hiring you, hence you will get better avenues to express your skills. 
Masters of Psychology
A degree in psychology can help people who want to work as a family counselor, or at a rehabilitation center, or with people on an individual level. 
If you are interested in academia and want to pursue it professionally, you can also study for a few more years, get a job that sustains you and pursue a Ph.D. When you are done with it, you can start a teaching job in universities. It is a well-respected field, and you can work on your field of research and publish academic papers while also teaching other passionate people. 
These are the subjects you can study while pursuing your Ph.D. –
Social Mobility
Women's Issue
Caste & Race
Economic Development
Social Stratification
Drug Addiction
Cultural Studies
A Ph.D. will increase your opportunities in abundance and make you a well-reputed name in certain circles. If you are working on some kind of research it will also help you boost it and help you get inside important groups in academia.
Candidates with a Ph.D., strong analytical and statistical skills along an eye for research have the best chances of getting places in a well-paying and secure job. However, you should also be ready to face stiff competition as sociology is a popular field and there aren't enough job openings for people. 
Other Career Options
A sociology degree need not be limited to the social sphere. Here are a few more fields where your sociology degree can come in handy. As long as you are willing to learn and want to work in a way that will make you gain experience, you can fit in any department.
Politics
Having an understanding of how society works and what the people need is what politics is all about. You can work in the government office, or for politicians. You can be an analyst, a campaign manager, a survey researcher, or simply help with studying infographics and research about mass psychology. 
Media Marketing 
You can be a part of companies' marketing team to make their products viable and mass liked. Or you can join a production house and help in creating ads, working on movies, etc. 
Activism
Reading theory is not enough but we cannot bring change without theory and action going hand in hand. You can take part in activism, either as a full-time thing or part-time. If you are passionate about a cause and want to bring change, use your education for good and be the voice for people who cannot speak up for themselves.
Teaching
You can become a teacher and help shape the future. This is incredibly useful if you want to continue research or pursue research later on. You can gain experience, different views, broaden your perspective and use it all later on. You can also carry your research side by side, or if you want, you can base your research on the education system and infiltrate it to learn more.
Public Sector
The public sector requires sociologists to analyze the ever-changing societal developments and help them plan their future. Employers in the public sector are often on the lookout for people who have critical thinking skills, have analytical skills, have cross-cultural understanding, and are capable of intensive research. 
Sociology as a degree has a lot of scopes and if you give it some time, you will end up liking the subject and find some aspects of it which agree with your temperament. It is always interesting to learn more about how humans interact and exist under this societal structure. Sociologists are a fundamental part of our community as they help us understand why some things are the way they are. They also help us make society better and give up on old prejudices and practices and pave way for better ways of living. 
Sociology has a pragmatic approach to the world which makes it better to implement new ways and practices. Society is ever-changing and constantly developing, so to culminate it all in a comprehensible way over years is something which is important in order to understand cultures. 
Our only recommendation is that you start looking into internships as soon as you can, as they help you gain a lot of perspective and experience. It will also help you understand what kind of work environment you are cut for so that you are not unhappy with the way your career shapes up later on. Talk with your seniors, people who work in this field, your professors, and career counselors, and make a comprehensive list of all the prospects. 
More than anything, it is important that you focus on your studies. When you actively participate in class and interact with people, you will gain more information and realize what you want to do with your degree. 
We wish you the very best and hope you figure out what you want to do with your life. It will all work out, cheers!
I Have A Bachelor's Degree In Sociology -Now What?