Customers are considered good. An omen for any agency progress. Every company wants to attract more customers. Therefore, companies produce the best products to impress clients. They also celebrate appreciation day. But the best products are not sufficient to keep happy customers? Why do we need to celebrate appreciation day?It is a fact that the best products are important to attract customers. But customer appreciation day has its value. Because it is important to make healthy relationships with purchasers. It shows sellers' gratitude towards their buyers. The purpose of this day is to make the customers feel special by showing gratitude to customers for purchasing the products. It is an event in which agencies express respect  to the buyers for being loyal to dealers.
In addition, quality products and services leave a good imprint on clients. But appreciation with products leaves the best mark on consumers' hearts. Besides that, appreciation realizes to customers that their choice is appreciated and their feedback can be good for the company's progress. Moreover, it helps to make purchasers happy and keep the customers coming. As a result, chances of a long chain of customers increases. Subsequently, this will eventually boost the name of the brand. Here we will see about Customer Appreciation Day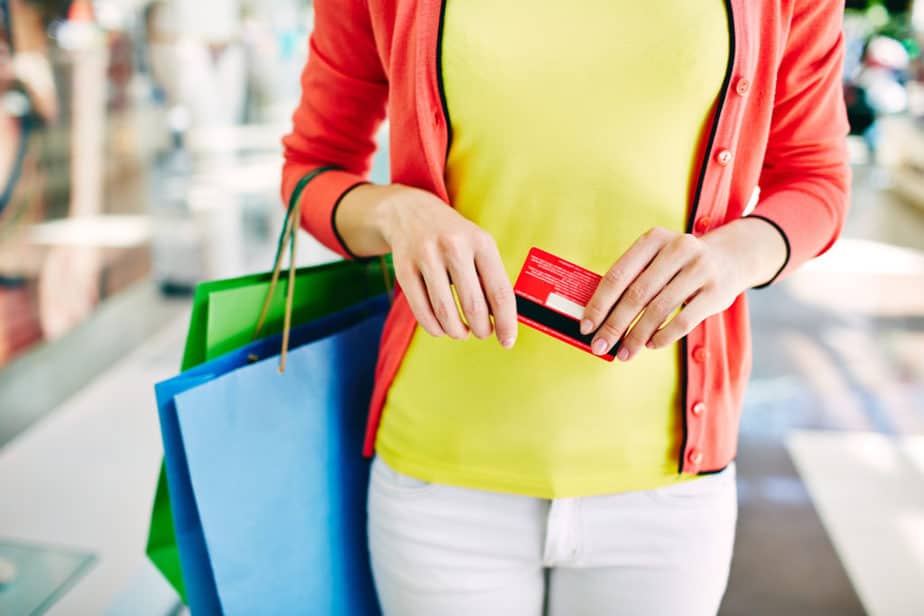 Customer Appreciation
It is an act of showing thanks to the best clients.It is the market strategy that makes buyers feel how their presence is important for business owners. Also, it is a way of winning customers' hearts emotionally to retain long-term relationships with clients. In addition, customer appreciation is a way to gain purchasers' confidence by expressing that the company respects their thoughts and choices. 
Importance of client's admiration.
Clients' admiration is very important to demonstrate your advanced approach towards the purchasers. As well as, it develops a good understanding between dealers and clients. Also, it brings a lot of advantages for the company.
Advantages of customer appreciation 
There are some benefits that organization receives by celebrating customer appreciation day are as follows:- 
Raise demand in market.
Customer appreciation celebration makes a worthy image in the market world. Revealing gratitude to shoppers makes them feel appreciated and admired on this day. As a result, reviews and positive feedback of the firm ultimately increase in comparison to others. This will lead to raising your value in the business world.
Retain long-lasting relation.
Pays reverence with good communication to the customers to make the shoppers feel valuable. It builds long-term relationships with clients. It is not easy to make customers' visit your store frequently. But through gratitude long-lasting relations can be retained.
Increase business profit. 
Once the trust builds strong with the clients, an agency can sell more products or services at the cheapest rate. It can earn more profits by selling products to regular purchasers.
Positive feedback of buyers.
Admiration makes patrons give out warm wishes about the firm to others. Appraise from the loyal customers evokes other clients to buy materials. Along with that, a satisfied mood of clients increases lots of positive emails, feedback, and reviews. It leads to big success for an organization.
Attractive strategies of customer appreciation.
Offering surprising gifts.
Surprising gifts play a vital role in elevating high pleasure because they directly strike the brain. Unexpected gifts or thanks notes give enough delight to the customers. They can feel the shopkeepers' efforts in planning surprising gifts. Also, amazing words demonstrate how customers are important for the business's growth and fame. So, providing time to time appreciation messages or surprising gifts make happy customers. Organizations become famous among customers in comparison to other companies who give thankful words or gifts occasionally on important festivals like on Christmas ,Easter or after the major sale.
Customer holiday gift strategy.
Customers impressing the buyers with holiday gifts is an outstanding way to make a strong relationship with clients. But it does not perform in one way. 
There are various ways of holiday gifts to show thanks to the customers.
Present gift to every shopper.
This method is applicable for small businesses and not for large businesses. Because there are more buyers and holiday gifts may lead to debt. A small firm can provide holiday gifts for festivals to the old clients. Or it can give a coupon which displays discounts on goods as a gift.  These all acts show that owners acknowledged them with heart.
Buy one and get one strategy.
This strategy is also known as the BOGO deal. This idea is more beneficial for customer appreciation on holiday. In vacation time, people mostly come to visit places and to shop for their dear ones. Sellers can earn a good package by buying one and get one free strategy to attract more purchasers.
Offer companion products.
Offering companion products along with main products is a superb Idea to express thanks to the buyers. These fellow products may be CDs with electronic devices or CDs within the book, shoppers can be given thank you notes written and can be given with main stuff. 
Share coupons of other businesses on holidays.
Retailers can share the coupons of other retailers to the customers as a gift of a holiday. Exchange coupons and making friends with other businesses' partners help in increasing the chain of customers.
Exempt on brands that customers can use.
Sellers can exempt useful products as a holiday gift for customers. Products should be useful for buyers like wall calendars, notebooks, phone chargers, or other helpful stuff that can impress the buyers.
Charitable gift.
A charitable gift or donation is a heart-touching appreciation that you can give to your favorite clients. Agency can feed pangs of hunger or can give financial help to the orphanage or can do other monetary assistance on behalf of their clients.
Offer a party on holiday.
Sometimes, the gift is not sufficient to make close terms with purchasers. The firm can organize a holiday party as thanks for purchasing products from sellers. This type of event gives chances to the dealers to know more customers' choices and needs. Also, they get an opportunity to ask for a review from the customers.
Parcel free tickets for visiting places.
Most people love to visit new places and learn about new experiences. Only gifting new products is not sufficient to cheer up your dearest clients. Dealers can amaze their shoppers by giving free tickets to new places. They can parcel the pass of the new launch restaurant. Or they can give the tickets of spending holidays to the new resorts at a hill station or other famous places.
Offer allowance to new consumers.
Agency can appreciate new customers by offering gifts for visiting its market as an encouragement for the next coming. Also, sellers can provide awards to the fresh patrons for coming on holiday.
Your gifts according to purchasers' needs.
Despite giving the same standard gifts, the company can offer gifts according to the interest of consumers. For this, store employers should have good communication with clients to know their taste. Like, if sellers come to know that customers have kids, they can offer toys as a gift. Moreover, we can offer sports material to the sports lover. Books are also the most attractive gift to thank the buyers. Besides that, some companies keep records of the dates of birth of their favorite customers. And on their birthday, they can send wishful cards to the clients. In addition, some restaurants keep the record of dates of the anniversary of their most visiting customers. And on their anniversary, they offer a free dinner to express their gratitude for being a part of their agency. Thus, arranging personalized gifts and events help in developing a close bond with shoppers.
Always attach to your prime buyers.
A good alert is one of the most helpful ways to let the customers keep a track of your company in this modern era. Organizations can create a google alert and update the latest news about their business. It can congratulate the buyers on a new achievement. Dealers can ask them to comment and like its business page. Also, sellers can show their best comments and articles for attracting more purchasers. These reviews show that their relationship with customers is true and impressive. In this way, attachment with the best customers helps in enhancing the value of the firm name.
 Pursue personal emails.
 Storekeepers can not only forward gratitude emails after selling products to the buyers. But can also inform how customers are an asset for them. Along with that, they can express to their customers  about the value they brought to their business's growth.
Impart gift of knowledge as an indication of customer's admiration.
Our modern world is always eager to know about new updates in the market. Agencies can inform their old and present customers about the latest sales through blogs, articles, email, newsletters, or webinars. Thus, information about the coming news about the products is the gift of awareness to the customers. It will show care and affection for consumers.
Reveal your regard for the consumer's reference.
Referral thanks-
Referral thanks are the feeling of gratitude that business owners convey to their customers' referral for promoting business to their friends and family.
Importance of customer referral's gratitude.
It is important to express your esteem appreciation to your customers' referrals. Make them realize their contribution in the promotion of your business. Even sellers should be confident and positive in case the referral does not motivate others. 
Ways of showing thanks to referral.
Shoppers can send them thankful notes that display cheerful emotions and respect for their clients. Sellers can offer a discount to their referral customers for making more referrals for their business marketing.
Appraise the reverse referral.
You can get a productive response if you appreciate the business of your customers, in case your customers are running their own business. Then you can promote their name on social media as a sign of your appreciation to them 
 Exhibit your gratitude for your social media advocates.
Social media advocates- 
These are the people who have strong bones with retailers. And who promotes the brands and products of business on social websites. These social media advocates are satisfied customers, employers, business partners, supply chain, referrals, and others promoters and friends.
Role of social media promoters.
Social media advocacy plays a crucial role in increasing awareness about the production of the company. Their reviews and comments help in gaining the trust of buyers. As well as, their enthusiastic language aids in making the mind of clients for purchasing products.
Praise for social media supporters.
Heartfelt praise to website advocates fills them with happy and lively feelings. They become more conscious about your company's brand. Traders should search for their super fans and send them appreciation notes for their cooperation. It is a good initiative to involve superfans in your social media promoters group. In addition, you can admire your faithful employees all the time. As well as, should give some perks as a way of expressing gratitude for defining products on websites. Hence, by praising, retailers can build a strong social media advocates group for expanding their brands.
 Make customers feel special.
Regular customers means earning more profit for shopkeepers. Their continued visits give deep pleasure and develop confidence in retailers. To express their pleasure to the recurrent clients, traders can offer some refreshments like drinks, coffee, etc. Offering refreshments make feel special to the repeated purchasers.
Admire your buyer on every occasion.
Dealers should give thank you notes to every customer on every occasion whether clients would not like to deal with dealers. But it leaves a positive attitude on consumers. It boosts the chance of customers retention by 80 percent.
Give importance to the customers' voice.
We can give respect to the customers' voices in the following ways-
One of the impressive ways to give respect to the purchasers is carefully listening to their voices. 
Sellers should listen to buyers' needs attentively whether they are on phone, or video call.
Not trying to impose or boost their products forcefully.
Record the details of customers for future products.
Ask customers for personal advice to improve their products. It is the best way to respect the purchasers' voice and feelings.
 Arrange contest events.
Contest plays a very beneficial role in making awareness of the brands and for driving more new customers. Also, contest events exhibit an appreciation for customers. Retailers can offer valuable prizes to the winner. Prizes promote the contest on social media. In addition, the contesting party should not look at the retailer's benefit but as a true admiration for clients.
There are many competitions on social media are as follows:-
Shopkeepers can ask questions on their websites.
Arrange a drawing competition for the publicity of the brand.
Invite clients for beverages title name competition.
Share your contests on different social media websites like Facebook, Twitter, Instagram, etc. As a result, contest events expand the popularity of your business stamp.
Provide products in difficult times
Difficult times are the moments in which we judge our true friends. Sellers can win the hearts of customers by providing free products at an adverse time. Like, during the pandemic, people suffer lots of need for food products. At this time shopkeepers can offer their free stuff or discounts as an appreciation for their customers. Imparting free products in hardships makes a strong bond with purchasers.
Reward program 
Reward programs are also known as loyalty programs. It is organized for those customers who have been loyal for years. At this event, dealers offer gifts and discounts. Another benefit for customers may be free shipping, special services, and easy access to new sales. These are all perks that can be presented as an appreciation for the customers. Also, these strengthen their long-lasting relations with customers. Not only does this program retain the trust of clients forever but makes them aware of how they spend which makes it a fascinating gifts to win customers' hearts.
The intention of reward programs- 
There are two motives for the reward program. First, to show thanks to consumers in the form of gifts, deductions, and other incentives. The second advantage is to gather a heap of information, for example, which product is most appreciated and which product can be purchased with the sale.Some of the famous loyalty programs are Starbucks, Sephora, designer brands, amazon prime, etc.
 Convey thanks by virtual events.
Virtual events are very beneficial to demonstrate thanks through online mode. Sellers feel free to connect the link with distant customers wherever they are in the world by the virtual program. 
There are some virtual programs for expressing gratitude to the buyers.
Order online delivery for a meal.
Ordering online lunch or dinner is a superb way to attract remote clients. You may order food through only services like uber eats and Doordash to send your meal at the right time.
Provide streaming services.
Streaming services are the delivery content related to multimedia. Some of the famous streaming services are Netflix, amazon prime video, etc. In addition, dealers can send music, movies, etc. via the internet to their customers and subscribers. Hence, through streaming services, stockists can provide an opportunity to faraway customers to enjoy movies and music with friends and family. It is a nice admiration method to give your consumers intense pleasure.
By running a virtual cooking class.
 Imparting practical experience for buyers is a good gift of appreciation. Retailers can arrange cooking classes and can offer free dessert-making classes for showing thanks to the customers. Along with this, dealers may deliver all ingredients of recipes to the clients.
Virtual night games.
Virtual night games are the best strategies to make a strong connection with purchasers. It is one of the other hands-on approaches to show gratitude to buyers. Through fun and simple online games, sellers can make a good bonding with purchasers. Some of the interesting night games are scavenger hunt, murder mystery party, virtual escape room, codenames, and others. 
Conclusion
We can conclude that customer appreciation is important to impress the customers and to increase the number of buyers. As the world becomes too advanced, many techniques are also becoming advanced for dealing with business. In addition, therefore different strategies have been developed to cheer up different customers. Like we have different online and offline methods to link the relationship between clients and sellers. Also, we have different ways of giving gifts to different customers. Any day can be an appreciation day for customers. Hence, customer appreciation day becomes a part of doing a good business for owners.
Frequently Asked Questions
Q) How social media advocacy is effective in business promotion?
Ans) Nowadays, our world has become digitized. So, people believe in more reviews, more stars, and comments on the company's website. They don't believe in products with closed eyes. Also, they need some satisfaction to buy products. Therefore, the quality of brand and company promoted by social media advocacy is highly sought after.
Q) What should we do to appreciate customers?
Ans) Everyone loves to get praise. It makes people feel special. So, we can appreciate our customers by praising them in different ways. We can send them thank you or miss you notes. 
Q) How do you give information gifts to the buyers?
Ans) We can give information gifts to buyers by providing them information about products. Because today's people are busier and they love to save time.  First, we should understand their needs and give extra knowledge in purchasing products to customers. Also, customers are always conscious of the latest updates in the market. We can inform them about releasing of new kinds of stuff in the market.
Q) How do we make tied bonds with distant customers?
Ans) There are various ways of making strong bonds with distant customers. We can make use of virtual programs to admire our remote customers. Like we can use Doordash service to send meal at customers' gate. Also, we can arrange vocational courses training for their best customers. As well as offer virtual night programs.
Customer Appreciation Day- Learn New