ESL certification is proof of evidence that testifies your ability to teach English as a second language. It checks everything between spelling, grammar, and vocabulary. Depending upon how you teach English and where you teach it, ESL offers a range of certifications to undertake depending on your aspirations. Let us know What are the 'ESL Certification With Complete Guide'.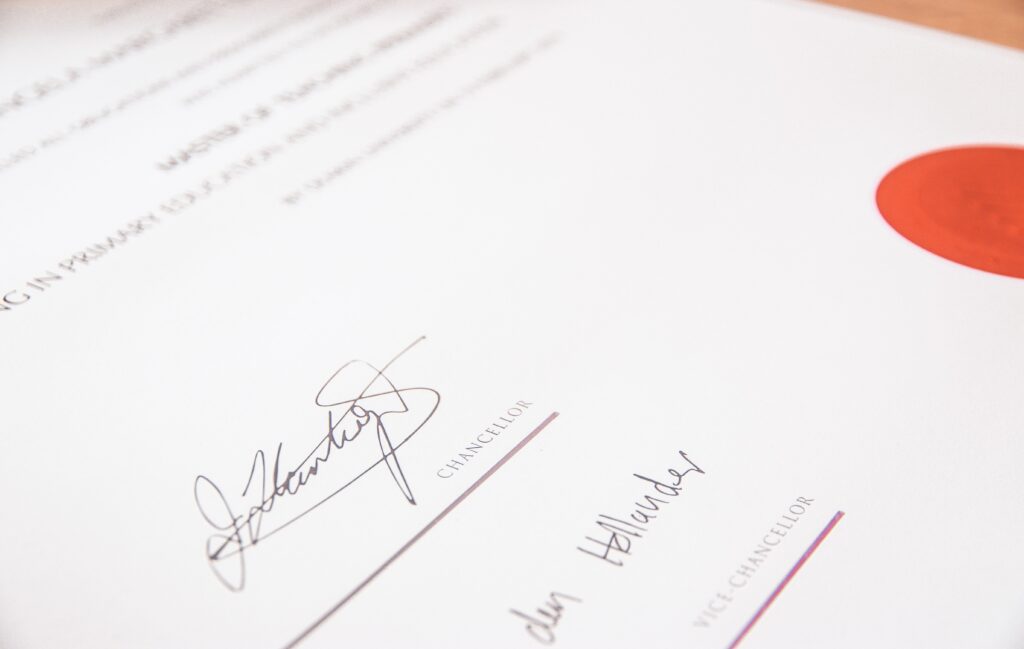 ESL Certification: Complete Guide
Types of certification 
ESL (English as a Second Language) – This certification get teachers ready for classes where English is not the primary language of the students. 
ESOL (English as a Second or Foreign  Language) – This certification prepare teachers for situations where the students speak more than one language. This is especially for people who are learning English as their third or fourth language.
TESOL (Teaching English to Speakers of Other Languages) – Teachers completing TESOL can work with students globally. They can teach English to learners in the United States and abroad as well. 
TEFL (Teaching English as a Second or Foreign Language) – This certification targets teachers that want to teach outside the U.S. In the demographics, where English speaking is uncommon and is more of an elective selection in the curriculum. 
Eligibility: ESL Certification
Anybody can complete ESL certification irrespective of their academic background. Moreover, there is no such prerequisite of any bachelor's degree to undertake the course but it is recommended to have a bachelor's of any domain(preferably English literature)  to avoid any friction during recruitment. Better safe than sorry. 
Standards to be met
At least 120 hours of coursework should be allocated to training.
A structured curriculum from a recognized institute in the English teaching field.
Live teaching practice of anywhere between 6-20 hours is mandatory to be implemented till the course completion. 
The supervision of every hands-on project should be done by an instructor who has a Masters or an equivalent degree in TESOL or a related domain. 
Scope: ESL Certification
A well-established ESL teacher abroad
Many countries welcome teachers internationally to teach their students at every institutional level – from schools to universities. They pay a handsome package in the range of $2000 to $5000 per month. It is the most lucrative career option for ESL holders. 
The guest ESL teacher
The best option for all those wanderers and literary enthusiasts is where countries host them to teach English on a contract basis. The tenure varies from institution to institution, generally, the period is of 1-5 years, and then put a mark on the map and take off to a new nation. For guest teachers, the world is their classroom. 
ESL teacher in your own country 
What can be more soothing than working in your own culture? For that homely feeling, you can apply to ESL-certified institutions in the country and teach students English depending on which linguistic culture you belong to. 
How to get an ESL certificate?
Get your bachelor's degree
Although, there is no requirement of any degree to undertake an ESL curriculum but having one will make you worthy over other applicants. So, it is better to have a literature degree, preferably in English or an associated domain. Once you have a bachelor's degree in hand, you are all set to move forward.  
Selection of the program
This is the most crucial step in your journey to becoming an ESL teacher. Mark up on the requirements that should be fulfilled with a particular certification. Every certification has its purpose and makes a value package when chosen right. The program selection should align with your future aspirations and what you want to do with the certificate after completion. 
Enroll in the selected program
For this, google is your best friend. Search "ESL certification programs near me" to get the best institute around you. Once you decide on the center where you want to enroll, visit them beforehand and get an overview of the program and curriculum. We suggest you choose a center which is nearby and doesn't include a lot of traveling. That's just a time waster. 
If you don't have a good center near you, it's best to get enrolled in a recognized online program. That will have a better ROI.
Attend classes and perform hands-on projects
Be regular in attending the classes as they are short-term courses and every day will challenge you to learn a new thing. Missing classes will lead to confusion and doubts about upcoming concepts. 
Pass the exam and earn your certification
Study properly throughout the course and if the curriculum includes testing, prepare for it beforehand. Doing it at the last moment won't get you anywhere. Moreover, it will be difficult to retain important concepts in the future. 
Clear the exam and get your certification:  
Tips 
Enroll in a center that closes in your vicinity, or else opt for an online program. 
If opting for online training, do thorough research before enrolling.
Get a bachelor's degree in an english-related domain. 
---
ESL Certification: Complete Guide