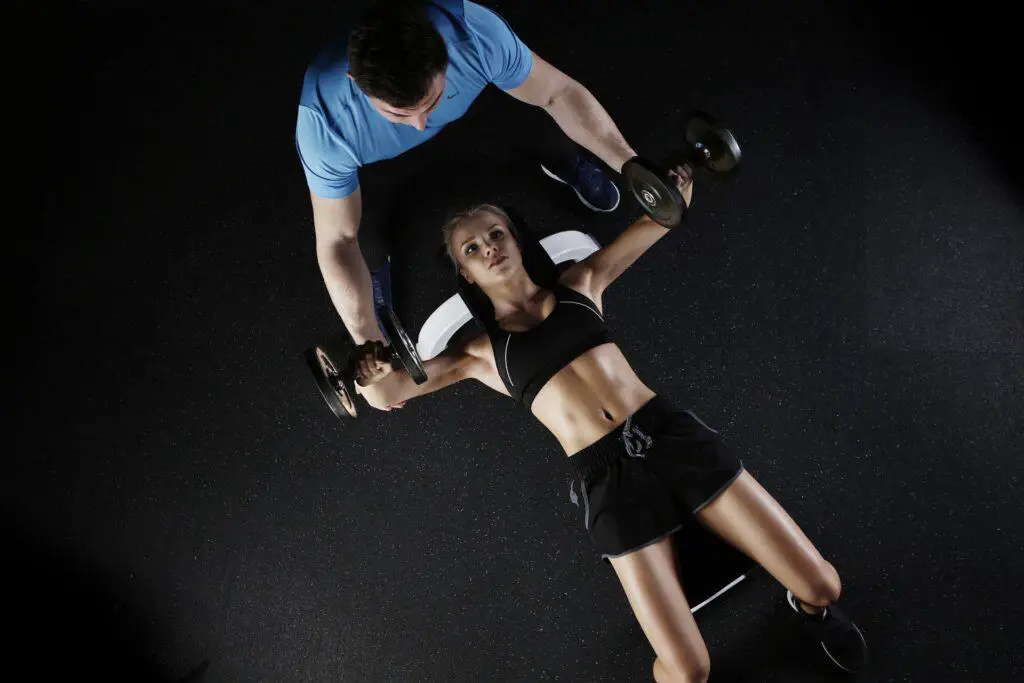 Become a Strength and Conditioning Coach – There is an increasing demand for strength and conditioning coaches needed in every school and college to guide and support the Athletes or sports players, preventing injuries and chasing victories and in many professional centers. It is a position of responsibility, requires discipline, hard work, and only if you are really sure, then you should go for it.
One needs to have a bachelor's degree in exercise science, Sports science, or sports medicine, focusing on nutrition, exercise, psychology, injury prevention, performance coaching, technical awareness, and conditioning. Students pursuing the field can join NCSA (National strength and conditioning association) and get certified as strength and conditioning coach CSCS. Let dive into the process of becoming a strength and conditioning coach.
Steps in Becoming a Strength and Conditioning Coach:
Education
Certification 
Internship / Volunteering
Employment
Commitment and vision
Lets Learn About each of these steps in an Informed Manner
 Education Degree or Background to become a strength and conditioning coach– One of the fundamental steps in becoming a strength and conditioning coach is to get a bachelor's degree in fields related to science-exercise – these could be sports science, sports medicine, Athletic training, Physical education, exercise physiology or any other related Degree. This is a primary requirement, and a person must have a good professional career.


Certification Needed to become a strength and conditioning coach- There are several certifications available in the USA. Certifications help in getting you started as a coach and also helps in getting a decent salary. However, One should have a closer look while choosing the certification of one's choice. CSCS from NSCA is one of the standard degrees, NASM PES (Performance Enhancement Specialist), NASM CES (Corrective Exercise Specialist), SCCC (Strength and conditioning coach certified), ISSA (Strength and conditioning specialist). Each of these certifications will cost from $350-$800 approximately. CSCS is a difficult exam with a 56% pass rate. However, It will be easier to clear the exam if you have recently graduated. The type of the test will depend on certification as well as the chosen field of expertise. However, the questions are usually multiple choices or writing an essay.


Volunteering or internship experience to become a strength and conditioning coach– Hands-on experience becomes essential for coaches. Either one of these options can be taken up by young professionals to get these experiences. You can volunteer in your local community college or work with any high school team. These experiences are important opportunities to engage in some networking. Networking will help you in getting a job in the future.


Employment option for a strength and conditioning coach– Higher Education Institutes or professional teams are eagerly looking for qualified professional coaches for their teams preparing for nationals or states. However, there are several other opportunities as well, for example – You can work in any private sector, open up your own center for training, work in a gym, you can train amateurs or young professionals.


Commitment and vision to become a strength and conditioning coach– Becoming a coach is not really easy and will take time and effort. So if considering it as a career, one must be committed. If you're committed, It will become effortless to cross all the hurdles that might cross your path. It would also be good to develop a vision of the kind of coach you want to become and how you would want to represent yourself as a coach. What values would you like to bring up in front of the student as well as your interviewer? This will also help you see through the entire process of becoming a coach and delivering something worthwhile to the students and the championships. It becomes a really fulfilling career when you have decided and are willing to act upon the kind of coach you want to become.
Some Extra Skills that will be Beneficial as a Strength and Conditioning Coach
Analytical skills to collect, evaluate, and analyze information will help problem-solving, good decision-making, and productivity. Paying attention to details, performing the task with accuracy no matter the size or complexity of the task, and communication skills to deliver a clear message both verbally and in writing. Effective communication is essential for coaches. They continuously need to remind their teams of the goal and target to achieve and deliver. They also need interpersonal skills for networking and management. Strength and conditioning coaches also need to have the integrity to adhere to standards and moral principles of the colleges and universities they are a part of. Professionals in this field often need to form strong relationships with athletes. These skills are exhibited through conflict management, teamwork, empathy, and listening skills. Apart from the above-mentioned skills, a strength and conditioning coach needs to have leadership skills to keep the team and the people together and constantly strive to get better in the game and general life.
Some Important Aspects in the Life of Strength and Conditioning Coach
How many hours do strength and conditioning coaches work? The working hours of a strength and conditioning coach can last up to 12 hours around the season. They sometimes have sessions outside of the normal school hours as well. This usually is the case around the time of the championships or sports events. Time and training usually become important when athletic responsibility for sports or events is entirely on the coach

.
What are the salaries associated with being a strength and conditioning coach? CSCS professionals can expect an annual salary range from $86,000-$70,000 for top professionals, which amounts to $7,000 to $5,000 per month. An average performer can expect a salary of approximately $57,000 to $46,000 annually or $4,000 to $3,000 per month.


Duties of a strength and conditioning coach? The main duty of the strength and conditioning coach is to establish and maintain the training and sports programs in the college and university they have joined. They can also choose to make relevant changes in the program concerning the betterment of the team or the students. Their main goal is to improve athletic performance, reduce athletic performance, and teach lifelong fitness and movement skills.  Moreover, taking care of the gym and the equipment is another task for a coach. They can also recommend an upgrade on the equipment based on the student's feedback or the need of the hour. A coach can also assume leadership roles like managing and looking over assistants' strengths and staff. They have to act as a motivator and guide when their students or clients need the extra boost of confidence for their journey.
Frequently Asked Questions
Can I become a Strength and conditioning coach without a degree? You have to get a degree in a field related to fitness to get into the profession. However, you can always work as a private coach if you have the domain expertise. However, it is advised to get a degree.


How is a personal trainer different from a strength and conditioning coach? It is not the same to be a personal trainer and a strength and conditioning coach where the former deals with exercise prescription and instructions. The coach deals with fitness and physical performance professionals who use exercise prescription specifically to improve athletic performance.


Is a certification always needed for becoming a coach? Certification is a prerequisite for a strength and conditioning coach to have CPR(certified research professional) and AED certifications, along with a bachelor's degree. 


How can one become a good strength and conditioning coach? The skills needed for a good coach will be the ability and the confidence to demonstrate and teach exercise techniques properly. The ability to communicate the idea and techniques in all types of groups, individuals, and have keen attention to detail and proactive being with a go-getter attitude.


Should always remember that? Just getting a job is not the end of the road. You must keep working on your skills as a strength and conditioning coach. Remember to upgrade yourself with the new techniques and ideas that other coaches use or get better results. Networking can help in this regard. You can attend various events and take part in different memberships. Keep working on your skills and abilities to get better in your job or profession. Strive to be better and have a positive impact on yourself and your surroundings.
Conclusion
One needs to keep in mind several aspects while choosing to become a coach in strength and conditioning. But in the end, it is a very fulfilling career, and one should be ready to put in the time, effort, hard work, discipline to become a coach first for yourself and then for the people that you will be training keep the skills intact and keep working on getting better every day.
Also read Which of the following foods does not support bacteria growth?
How to Become a Strength and Conditioning Coach?