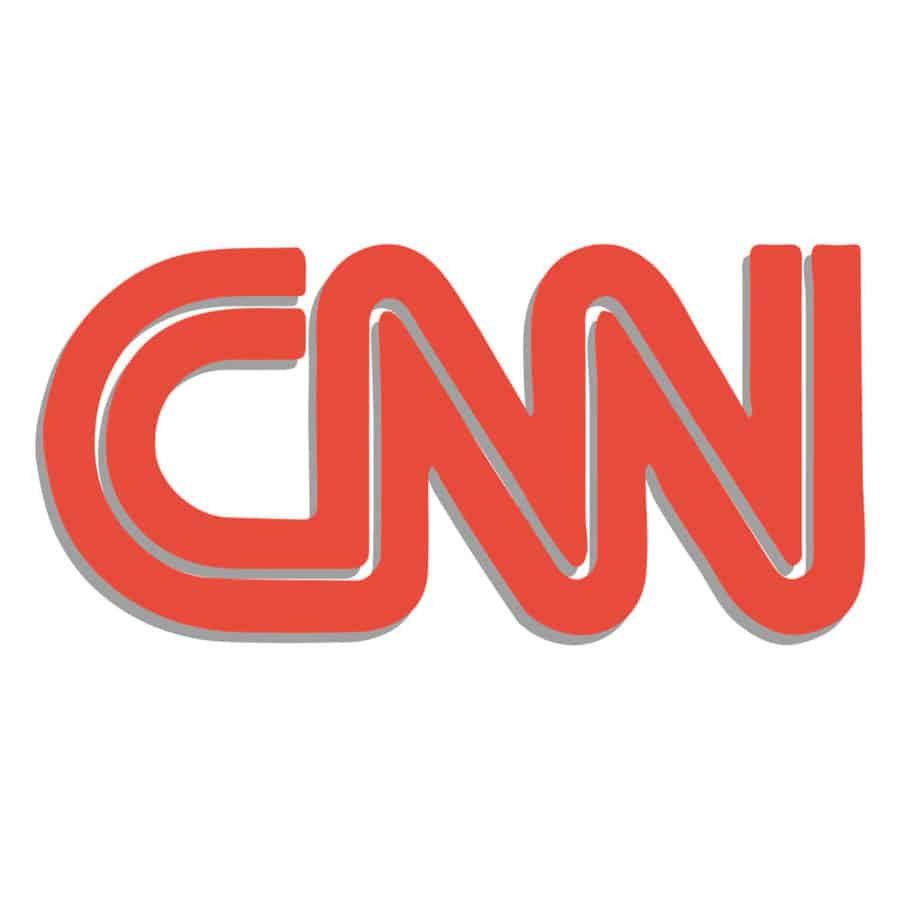 In 1980, the face of the news channels changed with CNN. We will discuss who owns CNN in this article over here. It was the first US satellite channel that would run news on their TV sets all day long. CNN (Cable News Network) was first among the trendsetters, who were not just telecasting a few highlights of the local & international news but were also presenting live scenes of the affected areas.
Who owns CNN? – CNN is owned by CNN Worldwide, Turner Broadcasting System, a division of AT&T's WarnerMedia, along with 300 initial employees who invested millions of dollars in the network. Robert Edward Turner III (Ted Turner) and Reese Schonfeld found CNN in 1980. 
Who owns CNN & When?
An American entrepreneur Ted Turner, who took over his father's advertising company in 1964, transformed it into a large-scale enterprise. Over the years, as the cable systems developed, Turner's Communication Group was renamed  Turner's Broadcasting System. A few years later, in 1979, Ted Turner started planning a 24-hour news channel with media executive Reese Schonfeld. Subsequently, their planning resulted in the launch of CNN on June 1, 1980, in Atlanta, Georgia.
Transformation for Viewers and Reporters
Over the years where news was seen only twice a day, now they were available 24/7. Viewers who watched just the newsreaders with a pale background were now able to watch the raw newsroom. In addition, anonymous correspondents were overwhelmed with their appearance on the screen. Eventually, CNN had started telecasting programs for economical & political debates, prime-time interview shows with personalities from various domains, and sports updates.  
Original Employees & Primary Shows
To launch a 24-hours news channel, Ted Turner needed massive investment and a workforce that could run various shows. Initially, appointed 300 employees were also the investors, and their share of investment was worth $20 million. CNN began with telecasting different shows; Moneyline with Lou Dobbs (financial program), Evan & Novak (political discussion), and Crossfire (late-night political debate). But its longest-running show was Larry King Live (featured interviews of celebrities from various backgrounds); it lasted for 25 years (1985-2010). 
CNN Emerging Internationally
Covering the Gulf War and other crises in the early 1990s made them prominent among U.S citizens. With their increased viewership for international news, CNN built a separate complex and a studio for global news. However, competing in the worldwide market and with an established News channel (BBC) was challenging. Nonetheless, with different marketing and branding strategies, they survived in the diverse and competitive market worldwide. As of 2021, the channels currently operating are CNN Brazil, CNN en Espanol, CNN Chile, CNN-News18, CNN Turk, CNN Philippines, CNN Indonesia, and CNN.
Competitors and Change of Masters
CNN was shining from the launch day till the late '90s. From War to Wall Street, it had covered all. But by 1996, its competitors, such as MSNBC (a joint venture between NBC and Microsoft) & Fox channel, were in the market. This was when Ted Turner sold CNN to Time Warner (Gerald Levin- then CEO). Apart from taking over CNN, WarnerMedia owns Cartoon Network, Turner Broadcasting System, Turner studios, Turner Classic Movies, Turner Sports, and Home Box office (known as HBO).
WarnerMedia
WarnerMedia is an American multinational mass media and entertainment is owned by AT&T (American Telephone and Telegraph). It is headquartered in New York City, United States. The company has film, cable operations, animations & a television studio. By May 2019, Turner Podcast Network became WarnerMedia Podcast Network. Over the years, WarnerMedia has delivered authentic and engaging content to the world. Their continuous efforts of innovating & providing platforms to storytellers, in terms of writers, editors, or any other creative field, are marked as a commendable contribution towards the media industry. They look forward to shaping the culture through the power of media and technology.
Merger – Who owns CNN?
In 2000, the largest corporate merger took place in U.S. history. AOL (American Online) bought Time Warner for $182 billion in stock and debt. WarnerMedia's estimated worth as of May 20, 2021, was more than $90 billion.
Revenue & Layoffs
In 2020, WarnerMedia had a downfall in revenue from $33.5 billion to $30.4 billion. There was also a significant decrease in the number of employees in the post-pandemic scene. However, WarnerMedia was able to acquire You. i.TV, an Ontario-based developer tool for cross-platform video streaming apps. And the international expansion of HBO max.
AT& T 
American Telephone & Telegraph Company is the world's largest telecommunication company and the second-largest provider of mobile services. Established in 1885 under the Bell telephone company, it had a monopoly during the 20th century for most phone services in the USA. It is headquartered in Dallas, Texas. As of 2020, its revenue has been estimated at $181 billion. It has ranked 9th in the Fortune 500 rankings in the largest United States corporation.
It offers device options and numerous plans to choose from. Its Virtual Private Network is based on an IP VPN solution. AT & T provides reliable and scaleable high-speed internet for strong connectivity. Voice over IP(VoIP), Web conferencing, and Network Security are other services. Apart from some of the channels, it also owns Bleacher Report, NBA.com, PGA.com, NCAA.cm, and NBA TV.
Traditional to Digital News
From being a satellite channel to the upcoming digital platforms, ithas adopted every medium graciously. CNN launched its initial website on August 30, 1995, and launched a new version in 2009. Furthermore, CNN iReport was an initiative to involve citizen journalism by blogging and sharing videos of incidents around their vicinity. As a result, citizen journalism gained popularity among the amateurs, which provided reports from remote areas.
CNN was among the first satellite channels broadcasting in the high definition 1080i resolution format from September 2007. CNN also maintains wire service, Beme Inc. (for vlogging and short filmmakers on YouTube), and CNN films (to feature documentaries). All of these platforms are taken care of by WarnerMedia. CNN had also launched "Great Big Story" in 2015 to produce content tailored toward younger viewers. They had built nearly 6M followers on Facebook and YouTube; however, it was closed in September 2020. It is on all the popular platforms such as Instagram, Facebook, and Twitter. On Instagram, there are various pages of CNN, such as @CNNClimate, @cnnpolitics, @CNNBusiness, @CNNTravel, @CNNSport, @CNNStyle, @cnnunderscored, & @cnnorigseries. Among all the pages, @CNNClimate has the highest number of followers at 703K. On Twitter, itbags 54M followers, and CNN Breaking News has 61M followers across the globe. For more updates on CNN digital, read the article on the link given. Warner Media to boost CNN digital enterprise.
Broadcasting of News, Headquarters, and Bureaus Worldwide
CNN Center is headquartered in Atlanta, Georgia (USA), which is used for weekend programming. At the same time, Time Warner Center in New York City and studios in Washington, D.C. & Los Angeles are used for the weekly programming. In addition, ithas its regional headquarters in London, Hongkong, and Abu Dhabi. Furthermore, it has bureaus in all the major cities of the USA and the world's capital cities.
Who is the current CEO of CNN?
Jim Walton was associated with CNN for 30 years. Post his resignation in 2012. Jeff Zucker was appointed as CEO of CNN Worldwide in January 2013. Jeff Zucker took CNN's viewership to greater heights. He wanted to appeal to his viewers with more factual documentaries and reality-based shows. He believed in an "attitude and a take." He always wanted to make more significant investments in the network's digital properties. Despite his ill-health, he managed CNN, CNN International, HLN, and CNN Digital. However, in February 2021, he declared that he would step down from his position by the end of this year.
Conclusion
Since its inception, CNN programming has been telecasted through CNN International in more than 200 countries and territories.  It has been the first satellite news channel to provide live broadcasting and varied programs in the political & economic arena. Forty-one years and CNN is yet shining in the business. It gives us a perfect example of being consistent but updating upcoming technology and preferences of their viewers. And ending with a thought that; media platforms are also owned by their viewers, not just their founders or investors.
Frequently Asked Questions
Who will run CNN after Jeff Zucker? Well, there have been speculations about who will take his place, but nothing has been confirmed. 
Are the founders of CNN alive or dead? Yes, Ted Turner is well and alive. But Reese Schonfeld died on July 28, 2020.
Where does CNN rank today in viewership? According to The Nielsen Corporation, CNN ranks third in viewership in June 2021.
Is CNN the biggest network in America? CNN takes second place in prime after Fox News.
What all does Warner Brothers own? The Warner Bros. Pictures Group includes New Line Cinema, the Warner Animation Group, Castle Rock Entertainment, and DC Entertainment.
Who is the CEO of AT&T? John .T. Stankey is the current CEO of AT & T, who was the former CEO of Warner Media.
Also read How did I become a Writer at a Prestigious Advertising Agency?
Who owns CNN? – CEO of CNN