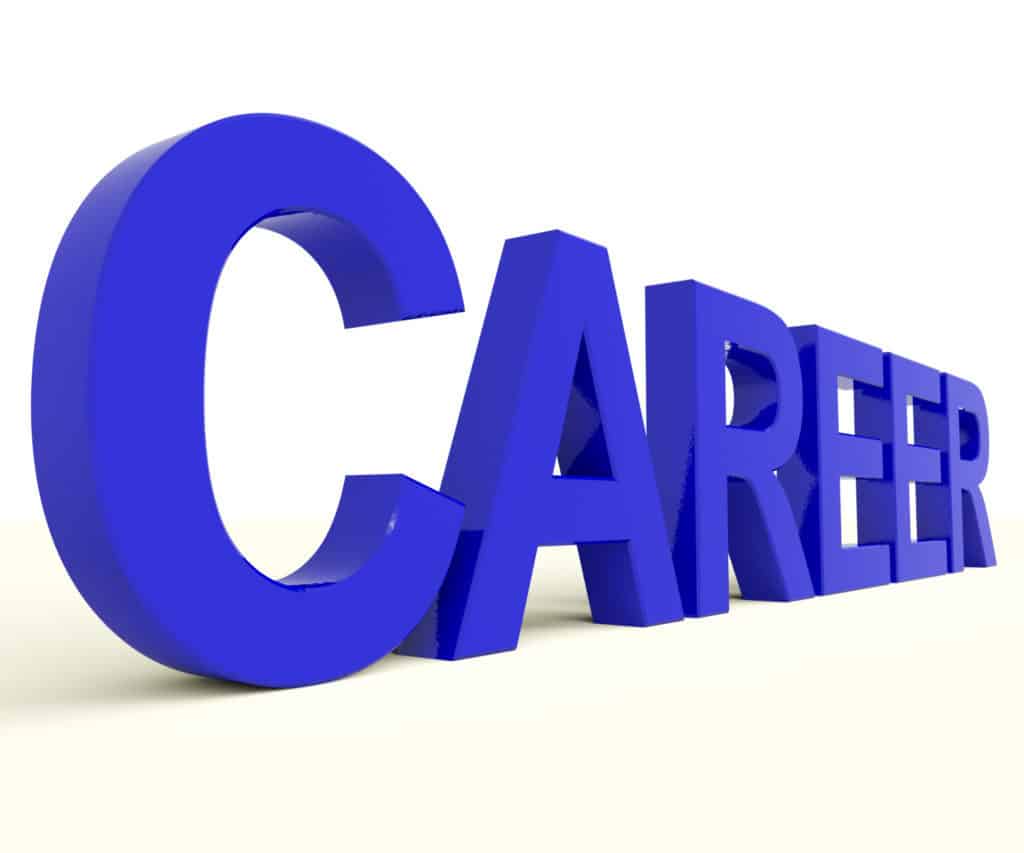 Turkey hill company, based in America, is a brand offering iced tea, ice cream, frozen desserts, and other beverages throughout the United States of America and in international markets. It has headquarters in Conestoga, Pennsylvania. Originally it was owned by Kroger since 1985 and thereafter sold to peak rock capital, a private equity firm, in 2019. Today, we'll know about the Turkey hill careers.
Turkey hill company opened a 17,000 square foot grand attraction site in Columbia, Pennsylvania named turkey hill experience. It was inaugurated in 2011 and exhibits the history created by turkey hill with its cream and iced tea, by highlighting its processes.
Turkey hills also operate a "turkey hills mini markets" chain of convenience stores, over 260 locations throughout Ohio, Indiana, and Pennsylvania. It was founded in 1967 in Lancaster, Pennsylvania, and is related to the oil and gas industry dealing in petroleum products.
Job opportunities
Turkey hill has established a grand empire with the old running turkey hill dairy, turkey hill minit markets operating fuel depots and convenience stores, and turkey hills experience from 2011. it operates more than 260 fuel depots and convenience stores and dairy stores across Indiana, Ohio, and Pennsylvania.
Turkey hill offers many career opportunities with the ever-demanding job vacancies created at the organization at different places. It provides various opportunities for entry-level employment.
The grand establishment gives employment to thousands of employees at various locations. Petroleum offers regular job opportunities because of the nature of the work that is 24 hours open. It also has more than 800 job positions in its dairy business offering various job positions.
Various positions offered at turkey hill include
Cashier – they are responsible for the maintenance of cash registers at the store. They look after the money order machines, lottery terminals, and inflow and outflow of the cash.


Gas station attender/sales associate – attendants and sales associates are to handle the customers coming to the stores. They visit the consumers, convenient at the place. They are required to embrace a positive attitude, perform the assigned tasks, and be able to lift a weight up to 35 pounds as part of their job.


Maintenance employees – their job is the overall maintenance of the stores looking after electricity, mechanic, cleaning activities at bathrooms, coffee bars as well, and trash clean up.

Managers – managers supervise the overall operations of the store to make it a profitable business. It includes both sales associates and managerial duties. There are assistant managers, store managers, managers, and head managers. The head manager is responsible for hiring and staffing, ordering products, and making corporate policies.

At dairy facility as well it offers various positions at different departments, such as:-
Production department – this department is responsible for all the manufacturing of the organization. It contains a frozen section manufacturing almost 50 different frozen products such as ice creams and frozen yogurt and a fluid section making teas and drinks. Products are made in three operations. Operator, debagger, freezer operators, flavor mixers, operations flex utility are responsible for the overall operations of this department.

Warehouse department – warehouse department looks after all the back-end activities, such as different packaging, proper storing, pick up services, and timely dispatching of ordered products. case handlers, order selectors, forklift operators, palletizers, operations flex utility are involved in all the activities of this department.

Distribution department -the delivery facility consists of more than 300 trucks and trailers that are involved in the distribution activities of all the products, both locally and throughout the country. It employs truck drivers CDL A & B drivers, marketing drivers, yard jockeys, dispatchers, and diesel mechanics.

Maintenance – the plant works in three shifts, so the maintenance department is responsible for the overall maintenance of the plant concerning electricity, machines, freezers, conveyors, and all the related equipment. It involves various job positions such as electricians, carpenters, welders, industrial plant maintenance.

Quality assurance – the quality of the products is of utmost importance as the business depends upon the quality that customers like. The quality assurance department is charged with the responsibility of the quality and safety of all the products. Quality is being checked at different production levels, so it has to closely work with the production and manufacturing units to ensure safer and best quality products. It consists of employees, such as quality assurance support, lab technicians, sanitation coordinator.

Research and development – this department is involved in the work of developing new flavors of ice cream and teas by applying various methods and developing new products to offer a new range of variety to customers. It also involves sometimes changes in the existing products. This department involves R&D technicians who have food and dairy or science-related degree and/or work experience in research and development.

Marketing and public relations (PR) – the final destination of the products is always the customers who are to buy them. They must be aware of the available products and marketing does that job. Marketing and public relations teamwork to promote, advertise, and the sale of the products. There are various methods for this purpose such as attractive label design, TV commercials, print media such as news outlets, magazines, etc. Marketing research specialists, public relations (PR), event coordination team, marketing — graphic design are involved in this department.

Sales department– the overall sale of the products to the customers is the responsibility of the sales departments which employs different techniques to increase and maximize the sale of products. It involves various job positions such as sales representatives responsible for the sales locally as well as nationally, internal sales associates.

Information systems – it involves programmers, analysts, and help desk technicians who are responsible for the flow of the information and the operations of all the networks and systems.

Accounting and finance – the task of presenting the numbers in the most effective and useful format is allocated to the accounting and finance department which is to collect all the information and numbers regarding sales, expenses, and taxes, etc. Accountants account for receivable and payable, analysts are responsible for this department.

Administration and customer service – it is one of the most important departments, which is responsible for the overall administration of the particular business unit or group as well as for the customer support services in solving customers complaints. The professional involved in this activity handles various tasks or assignments on daily basis. They are also responsible for the overall maintenance of all the information and data. Job positions in this department include data entry clerks, customer service, administrative assistants.


It also offers various positions at turkey hills experience such as — turkey hill experience management, guest service/ exhibits (FT, PT)


Seasonal employment – turkey hill also offers seasonal employment opportunities. So if you are above 18 years looking for part-time or full-time seasonal employment you can ally for that. Summer posting for the company begins in January and depending upon the business it also allows its associates to work during holidays every season.

Requirements — to work at turkey hill you need to fulfill the following basic age and work requirements, such as
Age – to be eligible to work at turkey hill, you need to be at least 18 years of age.


Education – the basic requirement regarding education is a high school diploma or general education diploma (GED). However, there may be additional degree requirements for specific jobs. Such as in the case of quality assurance prior lab experience or schooling in biology or chemistry is required, for research and development, education in food dairy or science, or biology is required.


Experience – for most entry-level jobs at turkey hill, no experience is required as mandatory. However, experience as a customer support associate is desirable. But for specific job positions, prior experience is required, such as for quality assurance, research, and development, etc.


Other requirements and skills required –

* Physical fitness — as many job positions require standing for long hours such as customer associates, sales, fuel station attendants, so it requires physical fitness. They are varying temperatures as well which has to be dealt with.
* Interpersonal skills
* Communication skills
* Quick learn

Application process

Interested candidates may apply for various job opportunities at the turkey hill. Job openings may be found on the official website of the company www.turkeyhill.com. Application is available in both the online and offline modes.


Online mode:- for applying to any job positions go to the official website of the company www.turkeyhill.com and go to the "careers" sections.


* There you will "current job openings" with the various job vacancies listed thereon
* You can also customize your search by applying the filter. Fill out the area of interest, city, and state you want to apply for, it will show the appropriate results as per your search.
* Select a job position you want to apply for according to your eligibility
* The next page will show the details regarding that particular job position, such as educational requirements, experience, physical requirements, or any other requirements along with the job description, duties.
* Click on "start your application."
* On the next page fill in your basic details such as " first, middle and last name, email address, etc." which will create your account.
* Now fill in remaining other details as required such as phone number, date of birth, social security number (where required), how did you find the opportunity, address, questions related to your age, previous employment, verification, recommendations, etc.  Fill in all the details and click on "continue." you can also save your application and finish it later.

*Once your account is created next time you can apply for any job opening by just signing in.


Offline mode – interested candidates can also apply for new job openings in person by filling up the application form. In that application, all the details as in online form have to be filled in along with previous employment history and references. So keep all the documents ready and in hand to save time. You can contact the hiring manager there.


After the process -after the applications are submitted, they are shortlisted on eligibility grounds and shortlisted candidates are called for interview. It generally takes around two weeks when the hiring recruiters call the candidates. In some cases, it takes less time, and even sometimes on the spot offer letters are issued, if the candidate has the caliber and what the company wants.

Salary

According to the various reviews of the employees, turkey hill pays a fair salary as per the industry standards. Salaries vary based on the job title.

According to PayScale, the average salary for a turkey hill employee is $55,012 per year, and it is $10.67 per hour.

Career bliss records that the national average salary for a manager at turkey hill is $27,000. Salaries for different positions are as follows:-
| | |
| --- | --- |
|   Job position |   Average salary |
| Senior manager | $81,000 per annum |
| Manager  | $58,000 per annum |
| District manager | $53,000 per annum  |
| Account executive | $51,000 per annum |
| Maintenance mechanic | $38,000 per annum |
| Store manager | $36,000 per annum |
| Sales associate | $21,000 per annum |
| Cashier  | $18,000 per annum |
|   Clerk  | $30,000 per annum |
| Administrative assistant  | $28,000 per annum |
| Customer service representative | $18,000 per annum |
| Associate  | $30,000 per annum |


The annual salary at turkey hill is $111,651 or $53 per hour. The average salary is estimated at $108,465 or $52 per hour. Half of the turkey hill salaries are more than $108,465, as reported by comparably.
Highest paid position – general counsel with $212,241
Lowest paid – customer service representative with $43,663
According to indeed salary of various positions at turkey hill minit markets is provided as follows:-
| | |
| --- | --- |
| Job position | Salary |
| Manager | $50,265 per year |
| General manager | $48,442 per year |
| Store manager | $47,660 per year |
| manager during training | $16.73 per hour |
| Assistant manager | $12.72 per hour |
| Area manager | $13.12 per hour |
| Food manager | $12.18 per hour |
| Food service associate | $10.36 per hour |
| Customer service representative | $9.52 per hour |
| Sales associate | $9.64 per hour |


Indeed, recorded the salaries of employees at turkey hill diary facilities as follows:-

| | |
| --- | --- |
|   Job position | Salary  |
| Development associate | $66,000 annually |
| Order picker  | $50,000 annually |
| Operator | $43,000 annually |
| Forklift operator | $13.00 per hour |
| Senior mechanic | $17.00 per hour |
| Warehouse associate | $21.00 per hour |
| Yard driver | $23.36 per hour |
| Inventory coordinator | $17.00 per hour |
Benefits of working at turkey hill

Turkey hill proudly offer various benefits to its employees along with the basic salary. Benefits include:-
| | | | |
| --- | --- | --- | --- |
| health insurance including medical, dental and vision | Basic life insurance to 1.5 times base pay | Dependent life insurance | Voluntary life insurance of 1-8 times base pay |
| Short and long term disability | 401 (k) retirement plan | Personal accident insurance up to $500,000 | 6 paid major holidays |
| Sick leave  | Employee assistance program | Performance bonus | Free on the job products |
| Discounted products | uniforms | Educational assistance | Company social events |

Conclusion

Turkey hill established itself as a major brand over time and proved to be a quality brand. It also promotes clean energy with the installation of pair of wind turbines at the diary warehouse. As the stores work 24/7, so there is always a need for human resources, so always job positions are opened. Working at turkey hill is beneficial for industry experience and career growth as it provides a good work environment, suitable working conditions, good compensation, and other related benefits.


Frequently asked questions (FAQs)

1.Turkey hill deals in which products?
Ans. Turkey hill has turkey hill dairy, turkey hill minit markets, and turkey hill experience. Dairy facilities deal in liquid as well frozen products, such as iced tea, ice cream, frozen yogurt, etc. Minit markets deal in petroleum products.

2. How to know about the job openings at turkey hill?
Ans. Visit the official site www.turkeyhill.com  And click on the careers option, you will find a number of the latest available job openings. You can also search on various online portals such as how we hire, indeed, etc.

3. How to apply for the latest job vacancies at turkey hill?
Ans. You can apply both online or offline for turkey hill jobs positions. Online at the official site www.turkeyhill.com and offline at the store. Please check out the paragraph above titled "application process" for detailed information.

4. What are the basic requirements for working at turkey hill?
Ans. Minimum of 18 years of age and for most of the entry-level job positions high school diploma or general education diploma (GED), is required.

5. What are the working hours at turkey hill?
Ans. Turkey hill stores are operative 24*7 and work is done in three operational shifts. Employees can choose full-time or part-time work. Seasonal working is also available at the store.

6. What is the average salary for turkey hill employees?
Ans. According to PayScale, the average annual salary for a turkey hill employee is $55,012, whereas According to comparably, the annual salary at turkey hill is $111,651 or $53 per hour. The detailed job title-wise salary information is provided above under the paragraph titled "salary." please refer to that information.













Turkey hill Careers- Job description, their Salary, and Duties