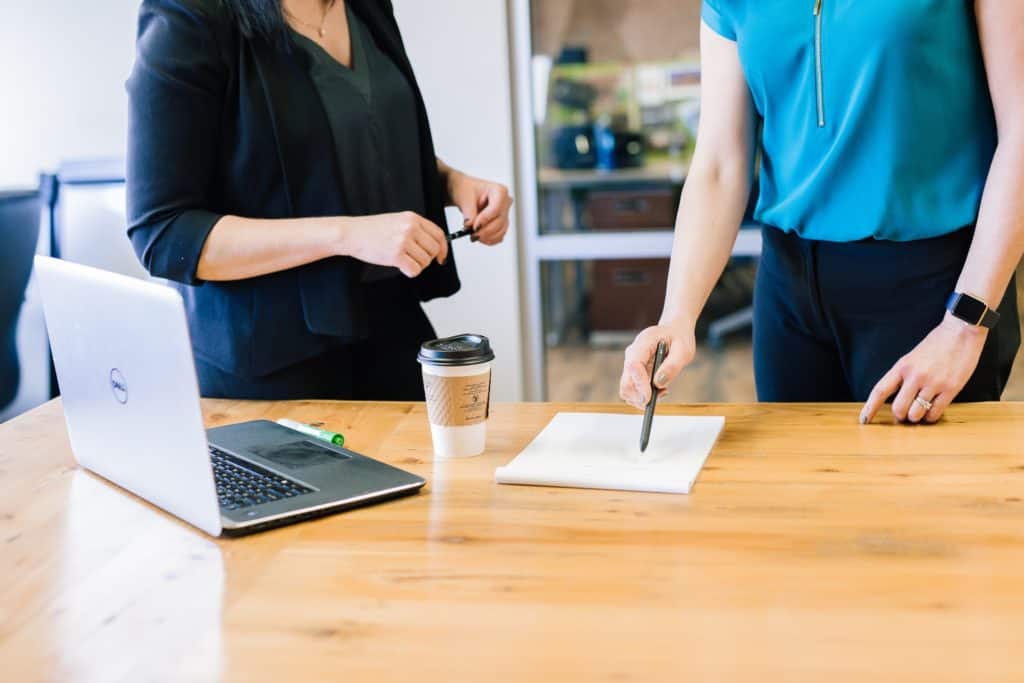 Today, opportunities are wider than the world itself. We will discuss PeopleReady Careers here in this article. People hustle to excel in their skillsets to find an adequate job and settle for an equally enjoyable life. But, what about the small parts that do not have a pre-planned and educated background? Do they have equal opportunities to survive or even start their career? Yes, this is the gap that PeopleReady bridges. PeopleReady, formerly known as Labour Ready, is an American employment agency that provides staffing solutions to bigger businesses in over 600 locations across 50 states. These locations include Canada and Puerto Rico. With a service that is close people friendly, and efficient, opportunities are a lot more equal. 
People are still unfamiliar with this helpful service, which could make their job searches less time-consuming and help them understand the works of the bigger businesses. Here are a few common questions that may become across your mind whilst applying for a job at People Ready. 
What are the pre-requisites for working in PeopleReady? 
People ready has a list of jobs that people can start working at a really young age. Education-wise, candidates are expected to have complete their basic high school education before they apply for a job position in any location at People Ready. Besides that, there no other specific education qualification or prerequisites required. 
How do I begin to look for a job at People Ready? – PeopleReady Careers
A candidate who is certain that he/she or they have completed the basic education can begin by checking the People Ready official business website, which is 'jobs.peopleready.com.' The first thing to do when you enter the website is to register yourself if you are visiting the site for the first time. If not, remember to sign in so that the website familiarises with an existing candidate. If one has already been a part of the company, they would naturally trust the quality of work based on their prior experience and feedback.
 The registration, however, begins by expecting fundamental personal details. Firstly, you are expected to enter your first and last name. Secondly, you must enter your respective email-id and a strong password to protect your account. To finish this first step, there is a privacy policy to secure the privacy of our personal details shared to be agreed upon. It instructs the company to limit the use of the details shared by us with the company. The policy is a binding contract between the candidate and the parent company, True blue. 
What are the languages used to communicate on the website? 
PeopleReady generally functions with the universal language, which is English. But the website offers another language with is Spanish. Based on the American population, PeopleReady has enabled only these two languages for the time being. 
What is the age requirement to begin in PeopleReady?
PeopleReady provides jobs for people above the age of 18. It is generally advised that people start at People Ready at a young age to gain priceless experiences working with well-established companies. PeopleReady provides temporary employment services for bigger companies, and gaining experience in this way is less time-consuming. Sometimes, these companies may recognize the candidate and take them to be a part of the company itself. Based on the feedback received, PeopleReady also offers job opportunities within the company as well. Therefore, the possibilities are innumerable, and it is totally worth invest one's time into a service like this. 
What type of jobs does People Ready offer? 
At the present moment, People Ready has 4410 jobs available to those applying. As we register, the official page opens, and to the left, we can find a 'categories' listing the vast range of groups under vacancies. The groups are very subjective, ranging from construction, events and venues, Foodservice and packaging, general labor, hospitality, manufacturing production & logistics, marine, retail/install/reset, skilled trade, transportation/auto, warehouse & distribution, waste & recycling, and many more. Besides each of these groups, there is a number specified as to the number of job vacancies available for that group. 
What is the vacancy range of the jobs? 
The groups have a specified number in brackets representing the number of job vacancies available. However, we may need to filter it out based on our specification being location, level of experience we are looking for, the working hours, perks we expect from the job, etc. Hence, the job availability gets filtered as we enter our specifications and adjust to make it convenient for our lives. 
What is the duration of working with a particular company?
Jobs are available on the basis of:
Contract – This is binding by a contract as to promise to be working between a specified period. The candidate must complete their work before they can try other opportunities and can even extend the contract based on their preference and if their work is well-received by the company. However, if the contract is extended, a new contract must be made to extend the working period accordingly. 


Contract to Hire – Ideally, this allows the candidate to acquire a permanent position in the company as a permanent employee of the company apart from the contract initially. In this case, the employee would be initially hired for a short-term position with a possibility of being a permanent employee and a future at the existing company. Those planning to go through this route may have to be very clear on working with the company they may choose and alter their life accordingly as this could potentially be a permanent workplace. Therefore location must be comfortable and carefully chosen as it may be a missed opportunity if they choose to move later.


Permanent – Companies generally prefer working with permanent employees because it may be time-consuming to hire new employees from time to time. Therefore, one may notice that there may be more vacancies in this category. In this type of job, the candidate is hired permanently and is expected to alter their daily life according to the company's terms. Its location and working timing may change as well. Permanent jobs, however, come with their perks as well, which only acts as an added advantage for its employees. 


Seasonal – Seasonal jobs are jobs offered to working professionals who prefer working for a few months of the year and are idle for the rest of the moths where they are not working. Although we may not find so many people who work or prefer working on a seasonal basis, it is a possibility that PeopleReady offers as the service would like to include the interest of all kinds of people. 


Temp to Permanent – Often, when companies hire new employees, they tend to give them opportunities with lesser responsibility or risk that may affect the company's repetition. Temp to perm allows the company to hire an employee temporarily and work with them before hiring them permanently. This can be both an advantage and disadvantage to the candidate. Firstly, it gives them time to adapt to the company and get used to the work expected from them and is a good work experience even if it is short spanned. However, the candidate may be insecure about their position in the company because it may change at any time. They cannot adapt to their living situation unless they are assured of a permanent position. 


Temporary – Temporary jobs are self-explanatory. These jobs are for people looking to work in a short-term position in companies to gain experience while looking for other opportunities or even while completing their studies. Temporary jobs generally do not require any life alterations because you expect to choose where you work according to your convenience, like your locations and work timing that may work with your study schedule. 
What are the work timings offered by the companies associated with PeopleReady? 
PeopleReady is associated with many companies with different schedules. The main advantage of this is that the working hours include people looking for all kinds of timing that may work for them. The companies offer 7 different time schedules for people looking for jobs through the website. 
First Shift – The first shift generally means working in the mornings that usually begin early and end by noon. 
Second Shift – The second shift begins at noon and continues to go on till the evening until 6 or 7 pm. 
Third Shift – The third shift begins at 6 pm and continues overnight. 
Rotating Shifts – Rotating shifts allow the candidates to choose between the first, second, and third shifts and work between any of these three shifts offered by the company. 
Varies – A varied shift means that the employees do not necessarily have a set schedule of shifts to work between but rather work for the expected number of hours within the week. This way, the employee does not have to stick to a specific shift but can work at a convenient time, but they should manage to finish working the hours expected by the company. 
Weekends – Some people prefer to work during the oy the weekends with family and friends. Still, during the week, companies offer their employees to work during the weekends, allowing people to take a day off their schedule. Most companies do allow their employees to have the weekend off but having perks like this can help people take time off together as long as they work those extra hours to cover their long holidays. 
What are the perks offered by the companies associated with PeopleReady?
Flexible Schedule – As already mentioned, the jobs offered to allow the candidate to choose the schedule that works best for them. Hence the time they choose to work for the companies is made to be convenient as possible. 


Health Benefits – The healthcare benefits may be the most beneficial for the employees, especially with families, because companies may offer to cover the health expenses of the employees, and if not that, they would offer paid leaves, childcare benefits, and the most recent offering is the vaccinations services that the companies provide its employees or for their families as well. Healthcare benefits are an important perk that most employees hope to receive because when times are tough, these perks act almost like insurance when the finances cannot be met. 


Home Daily – Sometimes, employees may not be able to leave home but can still work from home for the company. This is almost the reason why people still survive the pandemic. It allows employees to meet their work targets from their homes. This is a greater advantage for employees with families in case of emergencies like their kids are sick. They can still complete their task right from their homes. 


No Freight Handling – Freight benefits usually include insurance policies, retirement policies, and vacation policies being taken care of by the company. These benefits may not seem important when we start our careers, but in the long run, these will be very helpful to have a safe and secure life. 


Overtime Available – Some companies pay you an extra for the extra hours are put in by the employees. This allows the employees to push and earn a little extra for themselves. Working overtime can also be used to make up for when employees decide to take a longer holiday without any pay cuts. 


Safety Bonus – A safety bonus rewards employees for reporting injuries, illnesses, near-misses, or hazards; and/or recognizes, and thereby encourages worker involvement in the safety and health management system. 


Starting Immediately – People looking for jobs may not necessarily be employed at the time. Jobs at PeopleReady are offered for people who want to start immediately and those expecting to begin from a particular time. This allows people to be employed immediately and have a source of income to sustain their lives. 


Tools Provided – For some companies, the employees are its biggest asset and provides them with the tools required to do the job. Companies provide laptops, a workspace, good internet, etc., to ensure consistency in the quality of work. This allows the employees to set aside their personal needs and involve in work matters when working with the tools provided by the companies. Not all employees may be able to afford the tools expected by the job. Perks like this do not limit employees to work for bigger companies. 


Weekend Work – Jobs offered by PeopleReady allow employees to work during the weekends as well. This way, people can take time off later and cover the time by working the weekends and ensuring no pay cuts. 
What is the level of experience expected to look for jobs through PeopleReady? 
PeopleReady encourages candidates to start working at an early age but does not limit the opportunities for those who have a bare experience or even professionals. Therefore, it allows candidates to segregate themselves into the entry, expert and intermediate and find job opportunities accordingly.  This creates more inclusivity of the market that PeopleReady offers, which is everybody above 18. 
Where are these jobs available?
As we enter the website, the first space is to enter your pin code and job title and mark your convenient filters to see the opportunities available for you. The application process is quite straightforward based on the layout of the website.
Jobs at PeopleReady are very desirable, valuable experience, and an accessible option for those struggling to find a job. The expectations from the company are fundamental, which is to be above of age, with basic education and the eagerness to learn, and the companies will take you forward from there and train you to be the ideal employee.  With the range of locations, perks provided, contracts, and flexible timings, finding the dream job experience through PeopleReady would be inevitable. 
Also read Marshall Careers – Job Opportunities, Duties, Application Process, More
PeopleReady Careers – Application Process, Locations, How to Apply