Justin Bariso Career Journey & Learnings
Justin Bariso is a well-known author and consultant who helps organizations and individuals identify and develop their emotional intelligence. His research on emotional intelligence led him to write his book, "EQ Applied" which is widely read and speaks volumes of developing emotional intelligence. Let us know about "Justin Bariso Career Journey & Learnings"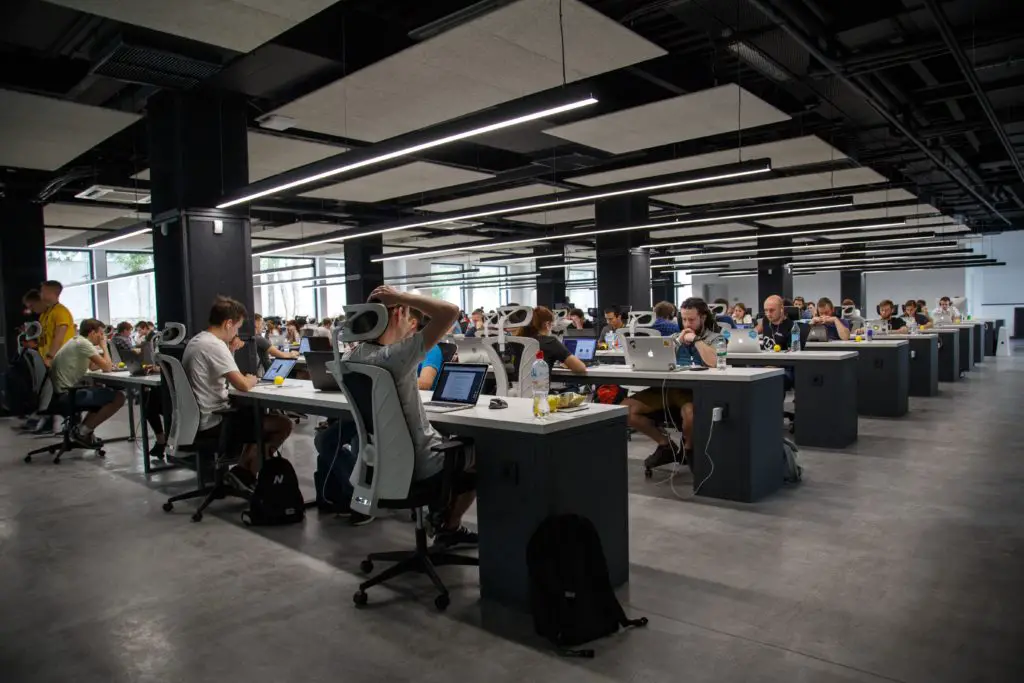 Justin Bariso writes a weekly column for Inc with an audience of over three million. He also got featured in TIME, Business Insider, and Forbes.
Read on to know how and why Justin changed his path and how he reached where he is now.
Change Of Path
Justin Bariso started his career as a volunteer in a missionary, where he was paid a stipend for his work. It was at this place he learned communication skills and how to be empathetic in the workplace. 
Later on, when he and his wife started a family, Justin decided to put his learned skills to some use and found his consultancy. 
He worked as a consultant to German clients to help them with enhancing their communication skills. He also worked with the leadership of various organizations and brought in a good chance of working culture. 
When he started writing all his learnings and thoughts for Inc's column, he had to dig deeper into emotional intelligence. That finally led to his new book "EQ Applied"
Justin is bringing a lot of differences to the workplace and many more with his concept of emotional intelligence.
With Emotional Intelligence 
Emotional intelligence is the ability to understand and develop emotions of yourself and the people around you. To be a great leader, controlling emotions is an important attribute. This helps with both individual and organizational success. 
When you have control over your emotions, you tend to be empathetic and aware of the situation. You get to handle chaotic situations in a better way.  
Emotionally intelligent people are not afraid to take a risk or embrace change. They don't let their weakness hold them back from doing their best. With their empathetic nature, they conquer success in all they do. Their positive attitude will bring success to them and the people around them.
Emotional intelligence is developed by self-reflecting on what we have become and how far we have come to whatever we are today. The habit of self-soothing helps control your emotions and overcome panic.
Being empathetic to your colleagues or people around you helps relate to them. That way you can try to understand what they are going through and you can be of some help to them. 
About EQ Applied 
The book authored by Justin Bariso "EQ Applied" is a real-world guide to emotional intelligence. With real-life incidents as examples, this book helps you understand the concept of emotional intelligence easily. This self-help book can help you in many ways to cope up with emotional outbursts and master self-control.
Reading this book, you will learn
Move your emotions triggering bad thoughts to better emotions. 
Make use of your thoughts to shape your emotional habits. 
Accept constructive feedback and work on it to get better.
Give constructive feedback to others for their mental growth. 
Use empathetic nature in you to help yourself.
Maintain deeper and strongly bound relationships.
Guard yourself against manipulation.
The book gives us the ten commandments one should follow to have control over emotions.
Work on your feelings.
Take time to think through other perspectives.
Take a pause now and then. Reflect on your thoughts.
Be empathetic towards people around you.
Learn to praise others and see what inspires them to be the best. 
Apologize if the need arises and be honest with it. 
Learn to forgive and let go of things that you don't have control over.
Be authentic and trustworthy. 
Learn to control your thoughts and emotions.
 Never stop learning.
A column With Inc Magazine
Justin Bariso contributes to his weekly column with Inc's magazine, and it is a treat to our minds. Every article of his relates between real-life incidents and emotional intelligence. To cite an example, Miracle of Hudson is an event that still gives us goosebumps. If you haven't heard of it, Captain Sully of United Airlines flight was preparing to fly from New York City to Charlotte. On air, a flock of geese attacked the flight, faulting the engine and putting almost 155 people on board in danger. 
Captain Sully and his crew showed no panic and landed safely in Hudson. It would have resulted in a catastrophe endangering the lives of all on board but Captain Sully and the crew were emotionally intelligent and reacted too well at such a time. 
Justin explains how emotional intelligence played a big role here by saving the lives of 155 people along with the crew. Soon after the flight was attacked by a flock of geese, Sully acknowledged his emotion. It is natural to panic in such a situation, and he composed his emotions and took control of them. Acknowledge your emotions as part of your physical routine. Then he had his mind free to think about possible actions to be taken. 
Safe landing in Hudson by Sully is still called remarkable but what helped ultimately was Sully taking over his emotions.
Conclusion
Now we have learnt "Justin Bariso Career Journey & Learnings", As Justin illustrates in his findings, understanding the emotions, acknowledging how it is part of our daily lives, and taking actions that depicts your emotional intelligence is the key.  Be it for leadership or in a relationship, being emotionally intelligent will help take appropriate actions. Appreciating one another and empathetic to each other can help us live our lives with ease.
Frequently Asked Questions
How did Justin Bariso get connected to emotional intelligence? 
While he was working as a volunteer at a missionary, he learned to be empathetic to people around him, and it brought him great results. When he dove deep into communication skills, he decided to help people understand the concept of emotional intelligence in easy words.
Why is emotional intelligence most important to leadership?
Leadership, in some cases, tends to forget to praise employees for what they have achieved. It leads to a negative working culture. If emotionally intelligent, a leader will take time to appreciate his subordinates and make them feel important. That's all that matters for a productive workplace.
How do emotionally intelligent people handle fear? 
Like panic, fear is also a part of human nature, and one cannot deny that. When something fears emotionally intelligent people, they try to acknowledge the feeling like any other emotion and focus on actions.
Justin Bariso Career Journey & Learnings -Learn More