Introduction 
Social work is a practice based academic field and profession. It aims to achieve the meeting of basic needs of various members and groups of the society. The main ambition of this profession is to ensure communal as well as individual well being. Social workers help people overcome challenges in their lives covering a wide ambit. Let us see is social work a good career or not in this article.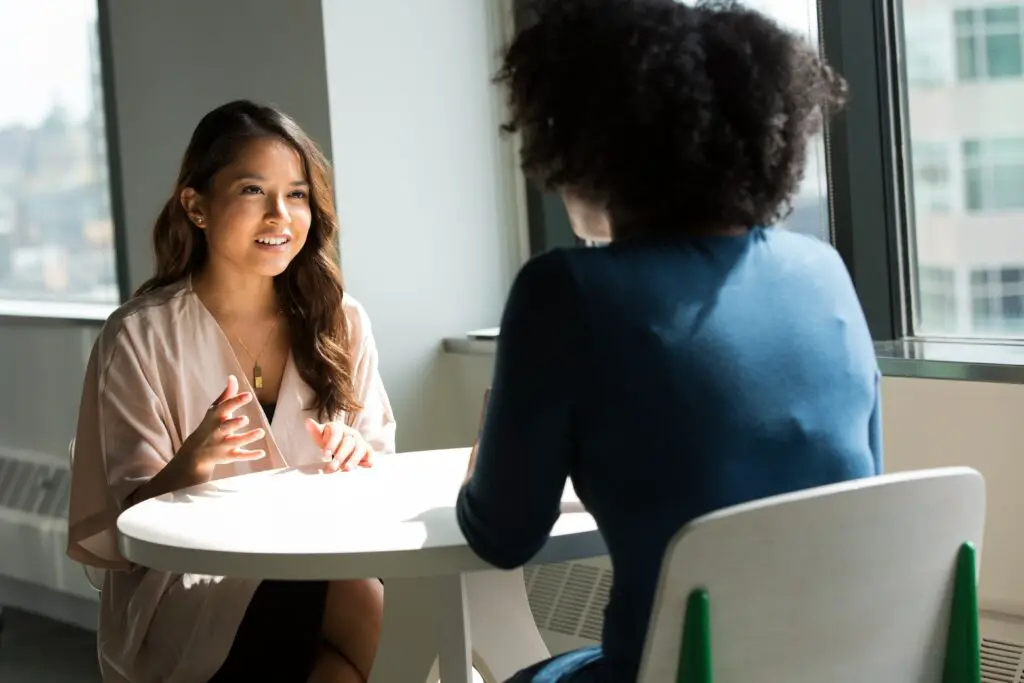 Is Social Work A Good Career?
Social work is a good career owing to its flexibility. According to the statistics provided by Bureau oof Labor, the job outlook for social workers is expected to rise by 12% from 2020 to 2030.  Social work is recognised as one of the five core mental health professions by the National Institutes of Health and the Federal law.  
Social workers have the following main functions :
Providing counselling and therapy
Administration 
Research and evaluation
Program policy development
Social workers can be employed in the following fields : 
Child protection services
Women protection services
Hospitals 
NGOs
Schools 
Churches 
Shelters 
Orphanages 
Old age homes  
7 Core Functions :
Engagement – the social worker must promote a collaborative relationship with the client. 
Assessment – in order to develop a plan of action to guide the client, the social worker must gather data. 
Planning – formulation of a plan
Implementation 
Monitoring and evaluation – the social worker must collect data by monitoring the implementation of the plan to evaluate the attainment of goal
Counselling – supporting, challenging and exploring 
Graduated disengagement 
6 Core Values :
Service – to serve those in need and acknowledge and address their issues, whether financial or health related.
Social justice – to promote social justice by prevention of any kind of discrimination based on race, sex, religion, place of birth etc. 
Dignity – to recognise and uphold the dignity and worth of each individual.
Integrity – possess a trustworthy behaviour
Importance of human relationships – to promote fraternity, and healthy relationships
competence – practice strictly within areas of expertise 
Advantages of Social Work
When you are pursuing a career with passion, opportunities open up spontaneously. Social work being different from other professions, as it involves helping people in need, has many advantages to offer. Some of them are given below :
Job satisfaction
When you show kindness to those in need of help, it brings you happiness. When you see those people you helped  doing better in life, it gives you a sense of achievement. For instance, when you help someone suffering with drug addiction and you see them recover through your help, it gives you great satisfaction   
Variation in work
You get to work for different types of people from different backgrounds fighting different problems. You may work for an orphanage for a period of time and get to interact with children, and work with an old age home later on. In this manner you get to have different experience, having different work each day.
Good pay
In the beginning stages, you may face trouble financially but eventually as you gan experience, you will find yourself more stabilised as you would be employed by bigger organisations based on your experience. The average salary of a social worker in the US is $42,000 per year. 
Demand
The demand for social workers continues to rise as the political situations worsen, resulting in wars and conflicts. The recent pandemic has increased this demand more than ever, as many children were left orphaned. Some people couldn't afford the treatment. Social workers played a major role to cope up with the challenges of the pandemic.
Positive impact
Social workers can make a positive impact on the members of a society through their work. They promote values like kindness and encourage people to respect such values. 
Qualifications Required By a Social Worker
Education towards pursuing social work as a career begins with bachelors in social work, arts or science cnsdiering that social work is closely related to areas of psychology, sociology, law, political science and health. In some countries, educational insttitues offer a masters degree as well as doctoral studies in social work. 
In the US, the Council on Social Work Education accredits social work undergaduate an masters programs. To become a licensed social worker, a CSWE accredited degree is essential in the US. 
Types of Social Work
Social workers play a role in every facet of community life giving rise to different types of social work. Some of the types are : 
Administration and management
Social workers in this field are leaders in public and private agencies. However, the knowledge of public policy, vision for future planning and leadership qualities are indispensable in this field.
Advocacy
It is one of the most important types of social work. Social workers in this field stand for human rights and fight against social evils giving rse to violation human rights. They help address the concerns of less privileged social groups.
Child welfare
This field is concerned with the protection and service of the most vulnerable children. Social workers ensure that children who have experienced abuse are supported and nurtured in a safe environment. They often make arrangements for foster families.
Developmental disabilities
Social worrkers help individuals with disabilities, or guide the parents of children with disabilities, helping them become as independent as posiible by teaching them different techniques.
Health care
In this field, social workers develop policies and programs, conduct research and work for other health departments. They help in delivering health sevice to those in need.
Justice and corrections
Social workers can be associated with courts, police departments and other such branches of administration working against injustice. 
Conclusion 
Social work is overall a great career option with a variety of options. It can push you towards different opportunities as you get to meet new people everday. It enhances your personal growth as well, and teaches you valuable lessons as you encounter people facing problems.  Social work demands hard work and patience in dealijng with peple of all ages and cultural baclgrounnds. It is a very diverse field unlike other professions. 

Is Social Work A Good Career?