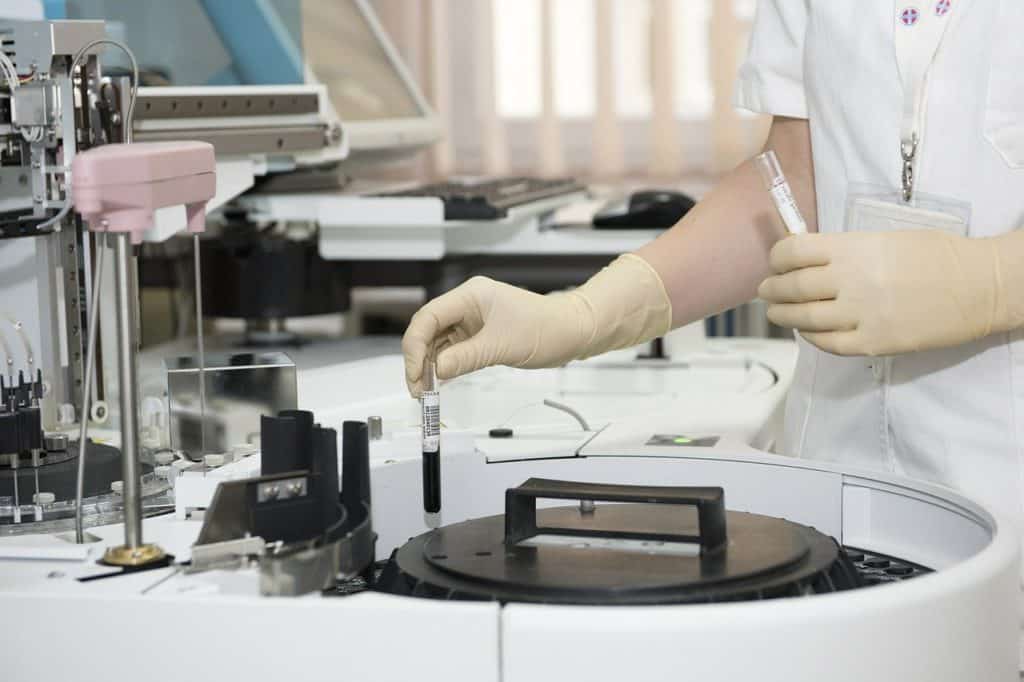 Microbiology is a flourishing field of biology. Even though many of us are either new to it or still don't know a thing about it, this doesn't take away the fact that microbiology is one of the most growing fields. And for those who don't know much about it, Microbiology is the branch of biology which focuses on the study of microscopic organisms like bacteria, fungi, virus, etc. So the question is, is microbiology a good career? 
After the outbreak of Covid 19 in 2019, microbiology has gained a lot more importance. As the biological problems are increasing, the more is the need of microbiologists to solve such problems and put up their work for the well-being of society. Microbiology has a vast scope, as microbiology contributes to almost every sector, be it agricultural, health care, food, or even industrial. Microbiologists need to research finding ways to cure diseases and develop various vaccines and antibiotics using microorganisms and their products.
Microbiologists are needed to develop various drugs for the pharmaceutical and biotechnology companies, so there a huge demand for microbiologists in the health care sector. Aside from the health care sector, the food and industrial sectors also offer great opportunities as the factory owner needs them to test and ensure the quality of products produced. Microbiologists play an important role in the agricultural sector; they are needed to increase crop yield with less use of pesticides.
Therefore, the need and demand of microbiologists are in almost every sector. We can say that microbiologists needed where there is need for improved and better ways to preserve the environment and ensure the good health of mankind. According to recent researches, the employment of microbiologists will increase as vigorously as the average for all occupations, which is by 3%. This means, if you like to pursue your higher study and then will like to work in the field of microbiology, then there are great career opportunities for you. 
Sub Branches of Microbiology
Microbiology is the study of microorganisms like bacteria, fungi, viruses, etc. Sub branches of microbiology consist of a study of each of the microorganisms separately. These studies contain wholesome knowledge about the particular organisms, like their morphology, physiology, importance, uses and relationships with other organisms, etc. Some of the most common studies are following –
Bacteriology – The study of bacteria – This branch studies morphology, genetics, and many other things viruses. The study of bacteriology has provided us many antibiotic drugs that cured a large amount of the population. Antibodies are discovered because of the bacteriology.
Mycology – The study of fungi – This branch studies the genetic and biochemical properties along with the morphology of fungi. The use of fungi as a food source and medicine is the most focused topic in mycology. The production of fungi as edible food is another important topic in mycology.
Protozoology – The study of protozoa – This branch studies protozoa, and their evolutionary relationship as eukaryotes. This study contains a wholesome knowledge about protozoa and their behavior.
Virology – The study of viruses – This branch studies the structure, classification, evolution, reproduction of viruses. It is the complete study of viruses and their interaction with other microorganisms. This branch of microbiology has helped the most in surviving and battling the global pandemic of COVID 19. Virologists have helped in identifying the virus and its behavior which in turn helped biotechnologists to produce the vaccine in the best interest of humanity.
Parasitology – the study of parasites – This branch studies parasites and their interaction with their hosts helps in determining their relationship with each other. This is a complete study of parasites their behavior, their morphology, physiology, and many more.
There various other fields in microbiology if you are not interested in studying one kind of microorganism. Fields in microbiology are also divided based on different types of industries in which they are used. Following are some specialized of microbiology:
Pharmaceutical microbiology
Water Microbiology
Agricultural Microbiology
Industrial Microbiology
Veterinary Microbiology
Soil Microbiology
Environmental Microbiology
Nano microbiology
Cellular microbiology
Evolutionary microbiology
Generation microbiology
Microbial genetics
Job Opportunities as a Microbiologists
Microbiologists are the scientists who study microbiology and have Bachelor's degrees in microbiology or sciences closely related to microbiology like biology, etc. People having a Master's degree in these are also given first preference when recruitment. Some of the job opportunities as a microbiologist with their expected salary packages in European countries are as follows:
Quality Assurance Technologists – Food factories hire food analysts to ensure their product's quality and production. They have an average salary package of about 50,000 $ per annum in European countries.
Clinical Research Associate – They collects the sample and performs various kinds of test on body fluids, like tissue and urine, on tissues and other substances. They have an average salary package of about 63,900 $ per annum in European countries.
Biomedical Scientist – These scientists researches and work for the improvement of human health. They find ways to improve human health by using microorganisms and their product. They have an average salary package of about $93,063 per annum in European countries.
Pharmacologist – Their job is to study drugs and their effects on living beings i.e., humans, animals and plants. They have an average salary package of about 117,922 $ per annum in European countries.
Geoscientists – These studies the earth and its compositions, structure, and processes. They have an average salary package of about $93,580 per annum in European countries.
Professor – They teach the subject to the students of bachelor's or master's degree based on their qualifications. They have an average salary package of about $57,748 per annum in European countries.
Mycologist – Mycologists study and works on fungi to find the ways to use fungi as food and its production. They work on fungi and their products to find different ways to use them for the betterment of human society and environmental conditions. They have an average salary package of, about $77,190 per annum in European countries. 
Microbiologists – Microbiologists works and researches microscopic organisms to find ways of improvement. They have an average salary package of about 71,922 $ per annum in European countries.
Best Global Universities Offering Microbiology Course
Microbiology has a great scope globally. There are great career opportunities abroad in the field of microbiology. Some of the top-rated universities that offer quality courses for pursuing Microbiology are listed below:
Harvard University.
Massachusetts Institute of Technology.
University of California–San Francisco.
University of California–San Diego.
Cornell University.
University of Pennsylvania.
University of Washington.
University of California–Berkeley.
 FAQs
There are some most frequently asked questions regarding this course that bothers many of the aspirants. So here, we are answering some of the most frequently asked questions of all time about microbiology.
Do we need math in microbiology?
No, you don't need mathematics to pursue higher studies in the field of microbiology. Microbiology is an advanced course for the students PCB, i.e., Physics, chemistry, and biology only. Students who have passed their 12 standards with biology are eligible for applying in microbiology. 


What is the scope of microbiology in India?
The scope of microbiology in India is huge. Microbiologists are in demand in almost every sector, be it from health care to industrial sectors. Therefore, we can say that microbiologists are in great demand nowadays. Microbiology provides great job opportunities for those who like to study and work in this factor. With great salary packages and importance in the community, microbiology provides vast scope for students. 


What are the subjects needed to pursue microbiology?
The students should have passed their senior secondary education with PCB, i.e., Physics, chemistry, biology. Many other factors are used to calculate the eligibility of pursuing microbiology, like minimum passing marks, and some other which are dependent on the University that is offering the course. These are needed to be checked by students from the official website of the university itself. 

Is microbiology a good course?
Microbiology is definitely a good course if you like to study microorganisms and their uses to improve human health and environmental conditions. Not only that, but microbiology has a great scope and opportunities all across the world, not only in the field of biology but in many other fields too. 
Is Microbiology a Good Career?