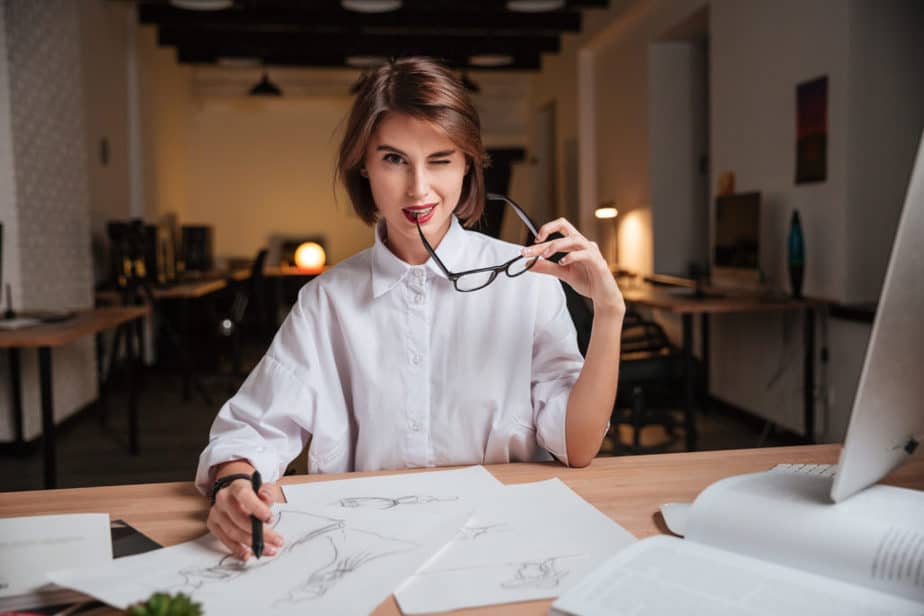 With the introduction of technology, it became easy to collect geographical data from anywhere and showcase it in a visual form such as tables, maps, etc., and now since almost every industry requires a GIS department in their company, this profession is coming in demand. Here, let's know 'Is GIS a Good Career Option?'
So it becomes important to learn about GIS and its career opportunities. If someone is at the stage of deciding what career should they pursue, then one must consider a GIS career it has a growing market.
What is GIS?
A geographic Information System (GIS) is a spatial system of creating, analyzing, and integrating all types of geographic data. GIS professionals integrate the data with a map and take a clear picture of things so that it can provide us with clear and more accurate information. GIS is followed in almost every industry to make better decisions.
Through GIS we can collect all information about population characteristics, different maps, vegetation types, and economic development patterns, etc. With the help of GIS, we can display data that is difficult to show through spreadsheets or other means.
Implementation of GIS:
Every organization uses or plans to use GIS because it can help them in various ways:
Identifying the problem
Tracking any change in any specific location
Preparing for the upcoming problems
Forecasting
Setting priorities
Understanding trends and patterns.
Geographic Information Science is evolving dynamically.
GIS as a career
Since you understood what is GIS, and its applications, you might wonder how there would be a career in GIS, so here is something. We have collected some reasons to show the positive aspects of a GIS career that can help you find the answer.
Reasons why one should pursue a GIS career
It has a potential market – the growth of the GIS market is expected to reach $25.6 billion by 2030. GIS has a huge contribution to data collection during the pandemic time. It helped in tracking the spread of the virus and its variants and vaccination drives in different areas.
The growing trends of adopting smart home technology, automatic driving cars, and usage of drones are opening new roads of growth for the geographic information system.
GIS will help technology-driven companies in collecting data and applying it in their products like take the case of self-driven car manufacturing companies, they can collect real-time traffic data.
Range of opportunities – the use of GIS is not limited to just urban planning, environmental science, and defenses and individuals can make their career in other fields also. The gaming, public health, climate, and non-profit organizations use the tools and technology of GIS to enhance their products and services.
Career opportunities in GIS
By now, it must have been clear that GIS and its career opportunities are rapidly growing, so one might be interested in knowing the career opportunities after GIS. Given below are some of the jobs for someone interested in GIS.
GIS Developer
The GIS developer works on modifying various GIS tools, applications, programs, and software.
Conservationist
Conservationist uses GIS tools and software to identify the natural habitats that need to be conserved. This profession involves a lot of fieldwork.
Law enforcement
GIS tools are used by firefighters and other law enforcement cells to find data about crimes or emergencies.
Cartographer
Cartographers have been there for a very long time, and their career has evolved so much because of the involvement of technology. Cartographers use the data and integrate it into their maps.
Health Geographer
Health geographers use GIS tools to analyze disease and disaster in the environment.
Climate Scientist
They use different GIS tools to analyze environment patterns and act accordingly to cure or stop climate issues.
Urban Planners
An urban planner collects information about the traffic patterns, schools, highways, crime rates, etc., and helps in planning the location of any new residency or business, etc.
These are some of the opportunities that GIS offers, and there's very much to explore in this field.
Salaries of GIS professionals.
As the GIS market is expected to grow by 9.3% over the next 10 years. The demand for these professionals will increase and those who perform this duty will earn a high amount.
Professionals who know Geographic information systems and technology are earning a salary of $60,158. The geographic information systems and technology are used by Field Biologists, Transportation Planners, and Water Engineers, etc.
Professionals with skills in geospatial information systems can Earn an Average Salary of $80,935. This is only the average salary, and there's the potential of increasing this salary if the individual possesses some specialization or any other professional qualities.
With the knowledge of Geospatial-Intelligence, individuals can earn up to $89,139 on average salary per year.
How to find a job in GIS?
After reading about GIS and considering its odds and cons, if you want to make this your career as well, then go ahead and read the article completely.
The first step; education
The first and foremost thing for a successful career in GIS is getting educated about different disciplines of gis including, Cartography, Spatial analysis, Web technologies, data management, and programming, etc. All these skills and knowledge will help individuals gain more information about the topic and understanding of the skills.
Starting with the basic courses of every topic and then growing towards hard type gradually can help in learning GIS.
Internships
After getting a good education, one must try to gain experience by working in real situations. This will help the individual to learn by making mistakes and from others in the environment and it'll also help in finding professional opportunities in the future.
To find internship opportunities in GIS, you can either inquire in your school's relative departments or to the places where you are interested in working as an intern.
Search for a job
There are very few job search websites when it comes to GIS employment, but those will be enough for someone talented in the field these job searching sites are listed below (some of these are country-specific and some of the sites are for everyone).
GIS Jobs, My GIS Jobs, GoGeomatics, GIS Jobs Clearinghouse, GetGisJobs, Geosearch, Earthworks, Canadian GIS jobs, Canadian Geomatics Employment Centre, GIS Louge.
Apply for the jobs
After searching for the jobs, it's time to move ahead and apply for the relevant positions. When applying for the job, keep in mind that your resume and cover letter are properly written and highlight all the professional skills of yours. And instead of applying for maximum roles, apply for positions matching your qualities.
Prepare for the interview
 If you've been selected for an interview or if you are sure you'll get a call for an interview, then you should start preparing for the interview. Prepare for the basic technical questions related to your profession and then prepare for the dress that you will be wearing for the interview and focus on preparing for soft skills.
You can also sit for mock interviews and practice and brush up on your preparations.
Skills that can make one successful in GIS professions
GIS professionals have to deal with problems in which they have to perform tasks like drawing based on the provided data, so they need to have some specific skills to perform their work. Here are some of the skills that make individuals successful in this career.
Programming
If an individual is familiar with different programming languages, then it makes it easy to dwell in this profession. One who knows about languages like Python, C++, C#, C, SQL, JavaScript, PHP,.NET. You can apply the knowledge of programming to design web tools that are useful for programming.
Cartography
It is the skill of designing and using maps. When one enjoys designing and working with maps, it becomes easy to handle the work. With the introduction of digital tools, cartography has also evolved from hand-made maps to digital maps.
Efficient communication
Communication is important in every career and also in life. The importance of communication needs no explanation. Efficient communication makes the tasks easy.
Visualization
To portray things through maps or digital tools one needs good visualization skills.
Conclusion
The decision of a good or bad career is up to the individual whether they can handle it or not. The important skills and knowledge required to make a career in GIS are highlighted in the article. The salaries and perks of the career are already mentioned above. One can decide between pursuing a career in GIS by analyzing one's attributes, skills, and other qualities.
Frequently Asked Questions (FAQs)
Q.1: is GIS a growing career?
Yes, the bureau of labor and statistics predicts that there's a chance of 35% of every growth in the GIS industry.
Q.2: What are the jobs that you can do after doing GIS?
One can become an Urban Planner, cartographer, health geographer, climate scientist, GIS technician, etc.
Q.3: How much do GIS professionals make?
GIS professionals earn salaries ranging from $50k-80k. Also, there is a chance of growth based on factors like experience, skills, specialization, etc.
Is GIS a Good Career Option?