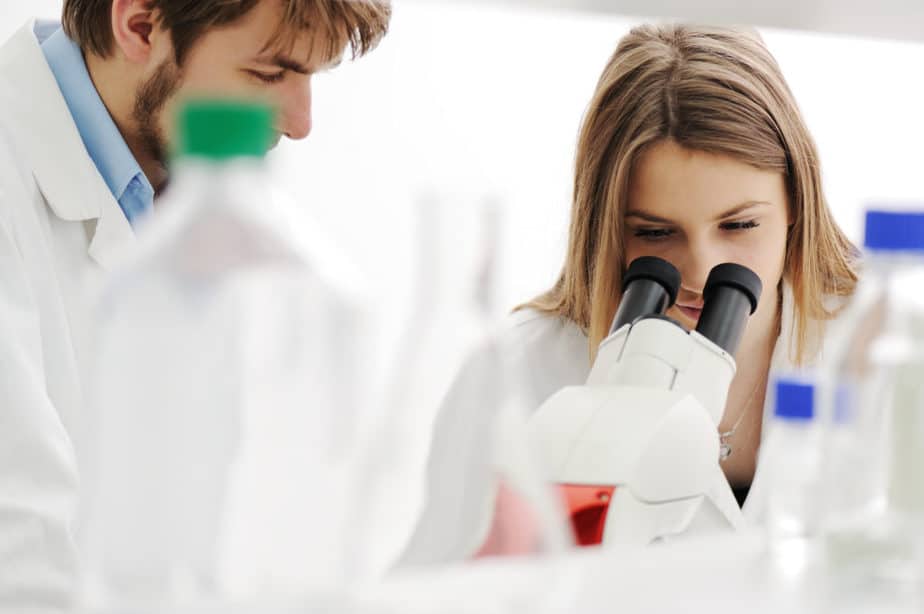 Is Forensic Science a good career? – Science is ever-changing and evolving on a daily basis. If we compare the major scientific breakthroughs we had in the last year to the last decade it seems so drastic. Why is that? Was it fast getting from there to here? Absolutely no! The fact is humans have evolved more in the last decade than anything else, so armed with the knowledge of the last decade, the trials and errors and the basics, the progress, the discoveries, it would be wrong to compare that time and now.  When we have all the reference material from the past to look back to and compare notes to whereas it took those same Scientists years, if not decades, and sometimes their whole life to discover 'that'-something unique and one of a kind. It's a debate for another time but it can be said with absolute surety that science has evolved a great deal and so has its branches. For example, the tedious investigation time taken by the police has been cut in half or even one-third of what it took previously because of the great advances in Forensic Science.
Is Forensic Science a good career?
Due to the increase in Criminal Activities and criminals in the last decade the scope of Forensic Science has increased vastly. Yes, to put it simply into words Forensic Science actually is a very good carrier Option as it has a lot of room for growth and development. There are a lot of Job Opportunities in the field and Branches to choose from in Forensic Science. The study of Forensic Science can be very complex specifically in the case of Trace Evidence and DNA analysis. It is a multidisciplinary subject that incorporates knowledge from other subjects like biology, chemistry, mathematics, and physical laboratory work. But it is a very good carrier option for those who think out of the box, can spend odd hours at the job, and have a knack for complex cases and solving crime. The average pay of a Forensic Scientist or specialist lies in between $45,180 to $77,200 depending on the level of expertise, job experience, and factors like the agency you work for.
What is forensic science? 
Forensic Science is that branch of science that is involved with the hard facts or physical aspect of the crime i.e., The substance found at the crime scene, in and out of the body, and other stuff which is directly and indirectly linked to the crime and can bring Justice to the victims. Forensics is Multidisciplinary in nature i.e., it is a combined effort of various subjects to solve a crime like Physiology, Biology, Botany, Ballistics, Chemistry, Biochemistry, psychology, DNA Analysis, and many many more. The practice dates back to 16th Century but hard facts about it can only be found later in the 18th century. The First School for Forensic Science was established in 1909. Since then it has evolved and helped in numerous cases of analyzing evidence, solving mysterious crimes, and convict and exonerate suspects.
Branches of Forensic Science
The list of disciplines under Forensic Science is:
Forensic Toxicology 
Forensic Podiatry 
Forensic Pathology 
Forensic Psychology 
Forensic Linguistics 
Forensic Optometry 
Forensic Botany 
Criminalistics 
Forensic Odontology 
Forensic Geology m
Forensic Entomology  
Forensic DNA Analysis  
Forensic Archeology 
Forensic Engineering  
Forensic Anthropology 
Forensic Ballistics
Digital Forensics 
Trace Evidence Analysis
Education 
Let's start with the basics, shall we?
Step 1:High School Diploma: In order to get admitted to a Bachelor or an Associate Degree Program in Forensics one must have a good grasp of subjects like Physics, Biology, Chemistry, Statistics, and Mathematics and high scores in High School then only you can get admitted to a Program in the fields related to it.


Step 2:  Admission to a Forensic Science Program: Get yourself enrolled in a bachelor's program in Biology, Chemistry, Biochemistry Forensic, or any related field. It is best to garner more experience in laboratory work for Forensics.


Step 3: Work Experience: After the completion of your degree the most important part is Gaining Experience from crime-related establishments such as Police departments, Crime laboratories, government agencies, federal agencies, and such.


Step 4: Get a Professional Certificate: Although it is not mandatory to get one it helps in Specification as in which stream you want to choose specifically.  It helps in Job and Salary enhancement and gives you the tag of a 'specialist'.


Step 5: Enrollment in a Graduate Program: It is totally optional but enhances knowledge of the field and credentials. The program is for 2 years.
Pay and Employment
The pay depends on a lot of factors like the state you work in i.e., geographical area, demand, level of experience, education, work environment the agency you work for (whether private or state-funded), etc. The average annual pay ranges anything from $36,630 to $100,910. The annual average pay is approximate $60,590.
(As for BLS data resources of May 2020)
The average annual pay on the basis of the agencies they work for is:
| | |
| --- | --- |
| Agencies | Avg. Pay Per Annum |
| State Government Agencies Excluding Hospitals and Education | $62,570 |
| Testing Laboratories | $61,540 |
| Local Government Agencies excluding Hospitals and Education | $60,870 |
| Medical and Diagnostic Laboratories | $38,870 |
Source: BLS (Bureau of Labor Statistics)
Now coming to the employment:
This particular field has shown growth and has a scope for future expansion. That being said here's a table explaining the % of employment by respective Agencies.
The employment percentage hired by different Agencies (May 2020):
| | |
| --- | --- |
| Agencies | Percentage (%) |
| Local Government(excluding hospitals) | 58% |
| State Government(excluding Hospitals) | 29% |
| Medical and Diagnostic Laboratories | 4% |
| Testing Laboratories | 2% |
Source: BLS (Bureau of Labor Statistics)
Conclusion 
Forensic Science is a very taxing and hard subject. It can be really extensive and an individual must put in a lot of hard work and hours into it. This field is not for the faint of heart as it has a steady contact with criminal activities and criminals themselves which can be too much for some people. But if you believe in the Subject and what you do i.e., analyzing the crime scene and substance-related to it as it plays an important part in Judiciary hearings(evidence) and to the authorities to bring forth justice. Every job got its own complexities but if you can deal with odd hours, stressful situations, and complex cases with critical thinking, analyzing, and attention to detail. Then it is the right carrier choice for you.
Frequently Asked Question
What skills do forensic Scientists need?
Answer: The list of skills one must possess to be a Forensic Scientist is:
Patience
Ability to handle and work in stressful situations
Written and oral communication skills
Logical and critical thinking
Sensitivity in critical conditions
Good observation and attention to detail
Good time management and follow deadlines
Does a forensic scientist see dead bodies?
Answer: No, only Forensic Pathologists (or medical examiners) see or examine a dead body. Forensic Scientists study and interpret the evidence at the crime scene i.e., blood, saliva, fiber, drugs, tire tracks, etc).
How many years does it take to be a Forensic Scientist?
Answer: It usually takes 4-6 years to become a Forensic Scientist depending on the timeline of the Practical work experience and degree.
Step 1: High School: 4 Years of High School
*In addition you could intern to such agencies i.e., Police Department, Hospitals, Laboratories, Fire Department, and other organizations for more experience and hands-on approach.
Step 2: Forensic Science Undergrad Program: An Associate degree program (2 years) or Bachelors degree Program (4 years)in any of the related subjects like Biology, chemistry, biochemistry, or Forensic Science.
Step 3: Work Experience: Choose that field of Forensics you want to work in and with an agency that provides you adequate experience and knowledge in the said field (Hospital, Government Agencies or Federal Agencies, etc).
Step 4: Professional Certificate: (6 month-1year) Certificates are not mandatory but it shows knowledge in particular Field and adds the tag of a specialist.
Step 5: Graduate Program: (2 years) it's completely optional but if you want to get further education and gain knowledge go for it. You can also go for a Doctorate (3 years) which enhances your chances of getting a job and further experience.
What GPA one must have to take Forensic science?
Answer: To have forensic science as your major one must have an overall minimum GPA of 3.0. It is a very competitive field so do your best and score well in all the related subjects like biology, chemistry, physiology, statistics, mathematics, biochemistry, etc.
Does the FBI hire Forensic Scientists?
Answer: Yes, the FBI does hire Forensic scientists, but for 2 years as a probationary employee and have to sign an agreement. (It is mandatory to sign a Forensic Examiner training Agreement.) They must also complete a training program of 2- years necessary to be an FBI Forensic Examiner. As per BLS data, the average pay of a Forensic Examiner Employed by the FBI was $ 88,000 annually.
Is Criminology the same as Forensic Science?
Answer: Forensic Science is that profession where crimes and issues related to it i.e., collecting evidence, physical data, and analyzing it (blood, hair, bullet shells, etc any sort of evidence) takes place. Whereas as in Criminology theories related to the crime are made and discussed, explanation of the crime through social phenomena and other methods to study the criminal behavior and how the society responds to it. Forensic Science is more of physical work directly involved with the crime and Criminology is studying the pattern, behavior, and 'theoretical' aspect of the crime.
Is Forensic Science a good career in 2021?