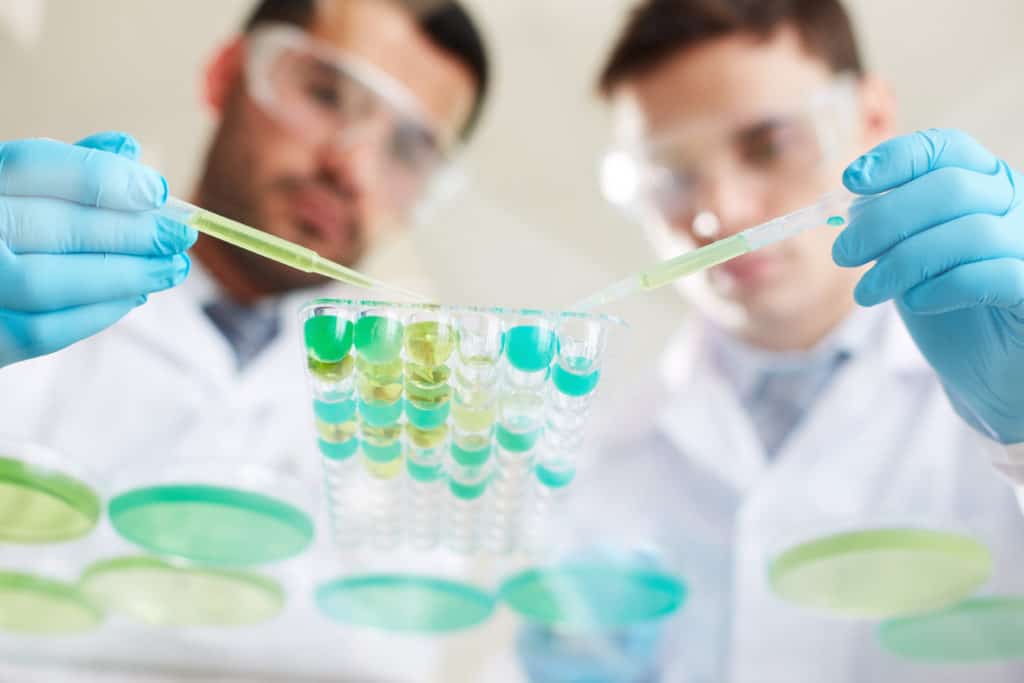 Chemical engineering is among the eldest engineering disciplines. It's one of those that can withstand fluctuations until the end of the world. This article is centered on a thorough explanation that will finally remove any concerns you might have about pursuing a career in this sector. Chemical engineering is an excellent career choice, in the most basic sense. Job prospects may not be as plentiful as in the IT field, but they exist for those with the skill set. Apart from that, one should know it is one of the harder disciplines, with a strong emphasis on math, physics, chemistry, and biology. So, before you go in, make sure you have a deeper understanding of these two points. When you're unsure about the option in front of you, a simple yes won't always suffice. When choosing a job path, you need to be more mindful of what you're getting yourself into. Before you decide on this professional route, you must first address many critical questions, such as those listed below.
Is a profession in chemical engineering really worthwhile?
Before you can appreciate what this career means to you or imagine yourself in the shoes of a current chemical engineer, you must first learn about it. Because if you do choose this career path, you ought to be able to envision yourself as a chemical engineer after four years. The chemical engineer career will take you down a different route than the one you started on. Please don't be afraid; you can still succeed on that route.
A chemical engineer does not simply develop a chemical and release it into the world. They are the ones who put their skills and knowledge to work in areas such as clothing, food and beverages, toiletries, electricity, and so on. As an outcome, you'll have a wide choice of possibilities following graduation. Within the first year after graduation, 40% of chemical engineering graduates are employed in engineering fields. Chemical development engineers are frequently employed by engineering consulting and contracting organizations. 
After graduating from chemical engineering, you can work in areas that help control pollution, protection of the environment, conservation of energy, proper disposal of waste and recycling, finding alternate sources of energy, and so on. You also have options to take part in business roles and work in finance, administration, consultancy, or the legal field. It does not limit you to a specific sector of engineering. In 2019, there were approximately 32,600 chemical engineers employed in the US.
| | |
| --- | --- |
| The Work Environment | Percentage |
| Physical, engineering, and life sciences research and development | 10 |
| Engineering Services | 9 |
| Petroleum and coal products manufacturing | 5 |
| Wholesale trade | 4 |
| Pharmaceutical and medicine manufacturing | 3 |
Note. Adapted from Bureau of Labor Statistics, U.S. Department of Labor, Occupational Outlook Handbook, Chemical Engineers, at https://www.bls.gov/ooh/architecture-and-engineering/chemical-engineers.htm 
Let us now turn our attention to the compensation elements of this particular job option. The wider populace much values the salary scale that this employment provides. Even in the midst of the recession and the current pandemic, people could preserve their living standards in these professions. Despite what may appear to be an anomaly, chemical engineers are now experiencing a minor increase in job possibilities. Recognize that the only big stumbling block between you and a lucrative salary is how you enhance your skills.
| | |
| --- | --- |
| The Work Environment | Median Annual Wage($) |
| Physical, engineering, and life sciences research and development | 123,360 |
| Engineering services | 111,090 |
| Petroleum and coal products manufacturing | 106,500 |
| Wholesale trade | 101,780 |
| Pharmaceutical and medicine manufacturing | 99,490 |
Note. Adapted from Bureau of Labor Statistics, U.S. Department of Labor, Occupational Outlook Handbook, Chemical Engineers, at https://www.bls.gov/ooh/architecture-and-engineering/chemical-engineers.htm 
A fascinating aspect of this profession is the variety of circumstances that influence their work. You can assume that most of the news you hear or see has nothing to do with you, but this does not apply to chemical engineers. For example, consider headlines such as Canada's environmental concerns, Mexico trade issues, or the US-China trade conflict. The above news could affect oil, agricultural products, and pharmaceutical imports. A chemical engineer is a person who proposes new ideas or strategies to improve the outcome of these situations.
The above is simply a tiny sampling of the numerous roles that chemical engineers play in the world's general functioning. These instances open up new prospects, raise pay scales, and so on. Chemical engineering is a unique discipline that plays a critical role in many industries, and the professional income is also significant, as can be seen from the above information. Another essential factor to consider is that, even if you graduated in chemical engineering, you would seek employment in other engineering disciplines. That's a difficult thing to come by.
Is this job promising?
Since this profession isn't brand new, there hasn't been significant growth in job prospects for somebody with a chemical engineering degree. It's now more about who is the most qualified and adaptable for that role. Anyone considering a career in engineering has a natural desire to compare every discipline to the IT industry. Perhaps there is a considerable rise in IT employment opportunities. For example, the job forecast for IT is four percent for the years 2019-29, which is pretty substantial. A profession in chemical engineering is not like that.
You may face difficulties when looking for employment for the very first time. First, you'll need to create a CV that distinguishes you from your rivals. Once you've arrived at your preferred location, you'll be able to rotate through numerous roles to determine your best path. The only requirements you'll need are staying up to date, coming up with new ideas, having a passion for science, having common sense and experience. With these in your arsenal, you may enhance your compensation and advance in your career. Remember, the industry will lose momentum only when the entire world dumps more than 90% of the goods or services it currently uses. For all intents and purposes, this isn't expected to occur anytime soon.
How difficult is it to pursue a career in chemical engineering?
The first and most crucial thing you must understand is that you will be disappointed if you select this job only based on the remuneration. Chemical engineering is a tough field to work in. It necessitates theoretical and practical knowledge in physics, biology, chemistry, economics, and mathematics. To acquire the needed abilities, you'll need a real interest in science and a lot of determination. This is one of the most difficult engineering courses. 
Consider internships and cooperative projects before graduation to enhance your experience. Problem-solving, IT skills, inventiveness, and other abilities must be improved throughout one's schooling and profession. Similar to a medical job, keeping up with current events in the globe has a part in how far you advance in your career. To make this career no more difficult than it already is, make sure you follow the basic rule of learning, updating, and showcasing your talents.
Conclusion
It is important to understand that this is not a profession for somebody merely looking for a way to make money. The chemical engineering career is for those who are sincerely enthusiastic about science and mathematics and want to make a difference in the world. As a chemical engineer, you may use your skills and knowledge to make a difference in the way we process products and services in the environment's best interests. The best fruit of this tree is that you can accomplish these things while earning enough money to live comfortably. Chemical engineering is an excellent career choice if you choose it properly after understanding yourself and the career.
Frequently Asked Question
As a chemical engineer, what traits do one must have? Analytical skills, interpersonal skills, numerical skills, problem-solving skills, creativity, and resourcefulness are all required.
How do you go about becoming a chemical engineer? For a beginner's job, all you need is a bachelor's degree. However, to advance to higher levels, you must first earn a license.
What are some of the key sectors where chemical engineers can work? Manufacturing of petroleum and coal products, engineering services, and research and development in the physical, engineering, and life sciences are just a few of the industries that offer a lot of promise.
What exactly does a chemical engineer do? Just a few examples include designing and planning the equipment architecture, conducting tests and monitoring process performance throughout production, and troubleshooting manufacturing process difficulties.
Is chemical engineering a good career?