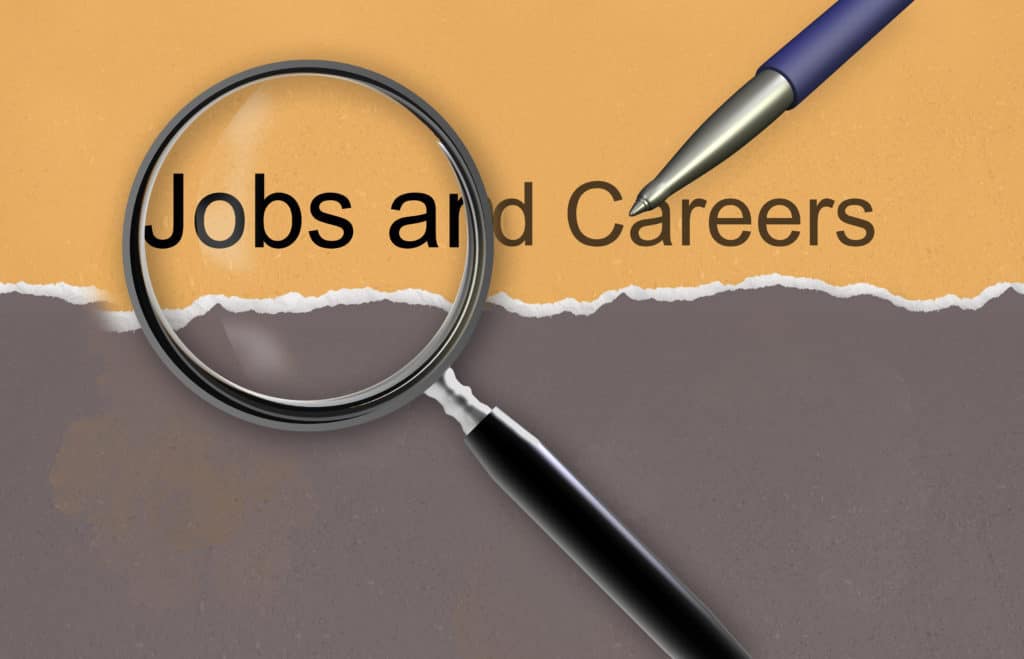 Introduction
IHOP or International House of Pancakes is an American restaurant group specializing in breakfast options. It was founded in 1958 in Los Angeles, California, United States of America. The founders of IHOP are Al and Jerry Lapin, alongside AI and Trudy Kallis. IHOP's parent company is Dine Brands Global. It also serves lunch and dinner, but what attracts the customers to IHOP are the food options in breakfast. IHOP has more than 1841 restaurants all over the world. In 1998, the overall sales of IHOP across every opening crossed $1 billion; which is a great achievement. This article is all about IHOP Careers.
IHOP's menu has delectable food options such as French toast, omelets, pancakes, waffles, burgers, etc. The logo of IHOP has a curved line below O and P which signifies a smiley face. This imagery holds because IHOP aims to bring a smile to people's faces. It hopes to connect people, give them a place to work while having breakfast in peace. In short, it wants to bring a smile to people's faces. IHOP brings to the table daily dining at reasonable prices and also has a welcoming and affectionate environment. 
Philosophy of IHOP
IHOP works towards providing a smile on everyone's face. They know that there is already so much stress, so many constrictions in life. Therefore sitting down for having a comforting meal should be liberating. It should be without any rules and regulations. 
Following are the things to remember when at IHOP:
Come to the restaurant with your comfortable self. You do not need to dress up or be superficial when coming to have breakfast. Just be yourself; remain comfortable, and have a hearty meal. 
Enjoy each moment. We live in a fast-paced world. So we need to remember that when at IHOP, the only thing you should think about is relaxing. Savor every bite, every minute; have an escape from your routine. 
Go with the flow. Just flow in the conversations over cups of coffee and breakfast. Don't think about what is worrying you. Keep your life simple and spontaneous. 
Be kind to yourself. Do not feel guilty about indulging in delicious meals. Several options are less than 600 calories. So you don't have to overthink before eating and having a good time.   
Get Breakfast at any time. Who said one could have breakfast only during breakfast time? Come and savor our breakfast options any time of the day as time should not limit things. 
Vision and Values of IHOP
Integrity – An employee working at IHOP should be honest and have integrity. They should be able to do the right thing, stand up against wrong and support every meaningful voice. 
Excellence – People at IHOP strive for excellence and want to be the best in everything they do. The panache for excellence should be there in an employee. 
Innovation – As much as they believe in excellence, they also bend towards innovation. The business can only prosper and develop if there is a constant swerve towards improvisation. Innovation in the business strategy and the products, day-to-day running of IHOP chains is necessary. 
Accountability – IHOP and its employees believe that every action they take should be responsible. Since they are impacting so many people, they should hold themselves accountable for everything they do. This answerability orders a definite admiration and respectability on the part of the company. 
Inclusion – The environment at IHOP is of diversity and inclusivity. There is space for healthy discussion, and also an arena for the accommodation of opinions. Criticisms are taken into consideration constructively too. The hiring of employees is not inclined towards any prejudice. There is no space for discrimination at the workplace or even in the hiring process. 
Trust – Trust in the heart of customers is only cemented when the company is reliable. IHOP nurtures the trust of customers through the services they provide.
Community – IHOP aims to build a community of like-minded and happy people. 
Career at IHOP
There are several career options at IHOP, be it in restaurant positions or managerial positions. The employees who work at IHOP should imbibe the core values that IHOP follows. IHOP believes in investing in its people, its employees. They want their employees to attain their complete potential and grasp their dreams and goals. All the employees there form a family for which IHOP cares. 
Restaurant Managerial Career– 95 percent of the vacancies at Managerial Positions get filled by promotion from within the organization. That means that there is a lot of reach for in-house advancement and promotions. Other vacancies get filled through separate applications by the candidates. These include positions such as Restaurant Generals and Assistant Managers. Their role is to handle and curate the experience for the guests. The job also includes training of staff, supervising, maintaining safety protocols, fulfilling the standard quality of food and cleanliness, managing inventory, and ensuring that customer satisfaction is there. 
Restaurant Positions– IHOP offers hourly rates for jobs at the restaurant.  Working as a server would help one build communication as well as networking skills. This networking will help in personal development as well as making professional connections. IHOP looks for people who can survive in a challenging environment. 

These positions include cook, server, dishwasher, host, shift leader, etc. 
These are for both part-time and full-time employment opportunities. 
Hiring Age 
The minimum hiring age for entry-level jobs at IHOP is 16 years. There are some positions like that of a server or host/hostess and cook that are entry-level friendly. You do not need to have prior work experience in applying for the same. But if you have work experience, then it will be beneficial for you to getting promoted faster. For a corporate position, you have to be at least 18 years of age. 
Benefits
For a Managerial Position, you will get the following benefits:
Paid Vacation
Paid Maternity Leave
Paid Sick Time
Insurance
Flexible Working Hours
Investment in the development of employees.
Making of Leaders
For Restaurant Positions:
Flexible Working Hours
Seasonal Employment
Employment meal program for well being of the employees.
Salary
Salary may vary with the restaurant and also the city or country in which the restaurant is situated. Every country has different hourly wages and rules and regulations. Remuneration depends upon that. But given below are the average wages for various positions-
Server – Serving foods and drinks and catering to the needs of customers. They also require to process payments and maintain registers. The hourly wage rate range from $2 to $25. The hourly wage depends upon the work of the server as well. In addition to this, they also get tips.
Host – The host's job purpose is to welcome consumers and allot them tables. They also have to lead them to the tables designated to them. They need to be friendly and courteous. They also need to stand for most of the day. The beginning hourly wage for a host is $8.00. 
Cook – A cook's job is to prepare a hearty meal for the customers at IHOP. They should know about flavors and ingredients and also the safety and hygiene maintenance. The hourly wage for cooks ranges from $16 to $19 per hour. 
Dishwasher – Since it is an entry-level job; the hourly pay is often the minimum wage of that country in which the store is. It ranges from the minimum wage to $11 per hour. The average pay scale for this job is $9 per hour. 
Application Process
Go to https://www.ihop.com/en/careers.
There are options for restaurant careers and corporate careers. Select the option you want to apply.
A list of job openings for IHOP will get displayed from which you have to choose the desired position.
If you are opting for corporate careers, then follow these steps:
At the end of it, there will be an option to apply for that position online.
If you haven't registered, then register on it now. 
The first page will ask for your resume.
Then you have to fill in your details such as full name, postal address, zip code, city, country, phone number, email address, etc. 
Then the next page will be of previous employment details. Fill in the date of joining and leaving the last position, if you have any. Fill in the details of the previous jobs in which you were working, the positions at which you worked, the name of the organization, etc. 
Then you have to mention your employment eligibility. In that, you have to verify that you are at least 18 years old. You also need to prove that you are allowed legally to work in that area or country for which you are applying. 
Then you have to list down your educational outline. In this, you have to enter the details of the education that you have received. 
If you are applying for restaurant careers, then you have to follow the steps mentioned above. But for entry-level positions, you do not have to verify that you are above 18 years, as they hire people from above 16 years. 
If your application seems convincing and suitable for the position, you will get shortlisted for an interview with the hiring manager. 
Probable Interview Questions
Why should you be hired by us?
I am a friendly person, customer-oriented, and believe in the core values of the company. At the heart of the ideals lie uprightness, sincerity, distinction, innovation, etc. I am driven, highly energetic, and responsible. 
Why do you want to work at IHOP?
I want to have experience in handling customers or managing people. I am also passionate about food, especially pancakes. (You can add your reasons)
Do you have any prior experience in this field?
Mention if you had any and what did you learn from it. 
How well can you manage customer criticism?
I believe that customer is the king, but at the same time, I believe in the values and integrity of IHOP. So I will try to remain neutral and be solution-oriented instead of blaming either of the two. 
Was there any time that you handled a customer conflict or resolved any with your tact?
Put in the picture of a scenario to provide an example. Be natural and sharp.
Would you agree to sacrifice holidays and come even on weekends?
Since this is a bendable occupation, you need to be out of your comfort region. So try to accept challenges and show your eagerness to work. If you have any rigid commitments, then specify so at this point only. Be honest. 
Can you work collaboratively with a team?
Yes. I like to give space for each individual's opinion without silencing mine. I can work with people without letting my ego come between the issue.  I want to learn from others and also want to inspire people with my determination for work. 
Tips for Interview
Dress up in semi-casual attire. These jobs do not require very formal dressing. 
Always tell the truth and remain genuine. 
Be honest and confident.
Be punctual. 
Maintain Eye contact with the person who is interviewing.
Do a background reading of IHOP.
Know the core values. 
Make sure to follow up after the interview so that you seem interested in the job.
Conclusion 
IHOP is a well-established chain of restaurants. They have their core values in place and work around those values without fail. They provide jobs for teens to gain experience and also become independent. They have several job openings for which a candidate can apply. They lay out a diverse and challenging work environment for which the employees need to be on their feet. They provide good opportunities for people to cooperate, build networks, and form connections. They also are beneficial for improving the communication skills of the employee. 
This article sums up the requirements, the background of IHOP, its core values, and the process of hiring. It also mentions the frequently asked questions in the interviews of IHOP. 
Frequently Asked Questions
How much time does it take for the application process to get completed?
Usually, it takes around 2 weeks. But IHOP is very fast with the hiring process. Many positions also got filled within hours. 


Is there a drug test done on the applicant?
There is no requirement for a drug test while applying. But if you get selected for the position, then a drug test will be done by the company. 


Are there any specific requirements to work at IHOP?
There are no special requirements apart from age. You only need to prove yourself competent enough to do the job, even if you are a fresher. You should acquire the ethics of truthfulness, integrity, and inclusivity to move further in the job hierarchy.  


What are the hours of operation?
The restaurant is open all days of the week. You need to be flexible with your timings to do the job. 
IHOP Careers- Job Opportunities, and their Salary