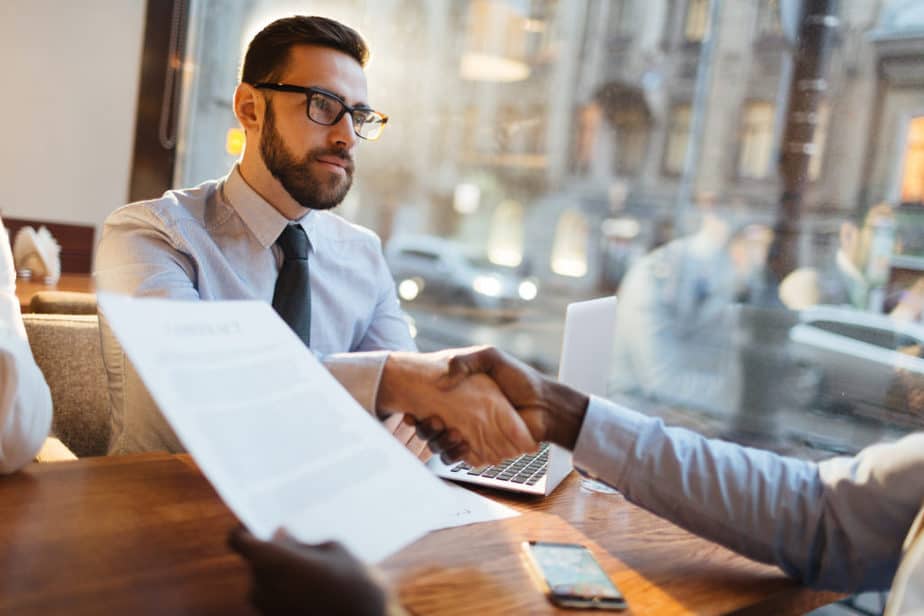 Getting a job is one of the most crucial steps in one's life. For that, you need to have the necessary skills and enough knowledge to do so too. Many companies offer many jobs, and with the competition faced these days: you will need to know the knicks and knacks to crack the job process. A company that offers many positions is Qualcomm. They offer roles from Finance Analyst to Mechanical Engineer. The interview process for most of these roles is the same, where the interviews are divided. You will get provided with tips and tricks for you to crack this process. So let's dive in straight to it.
Steps to apply for the Job
 The beginning stage of getting any job is to apply for the position you are interested in. Hence, let us divulge the steps to apply for a job at Qualcomm.
How to Get a Job at Qualcomm?
Step 1: Make an Account
Qualcomm's online application system allows you to apply for open employment and monitor the positions you applied for. To get started, click "Create Account."
Enter your email address and password to formally set up your account. After that, you may begin applying for jobs on the site and follow the status of your applications.
Step two: Look for and apply for jobs
After creating an account, you may search our available jobs database by region, job category, and keyword. When you see a position that you think you would be a good fit for, click Apply.
Begin by submitting your resume under Quick Apply and then follow the on-screen instructions to apply for the position. Your resume will be accessible for review by the talent acquisition specialist. 
If your qualifications are a suitable fit for our openings, a Qualcomm representative will contact you. Please remember that by sending your CV, you are giving Qualcomm permission to use your personal information for recruitment purposes.
If you are new to the site, then you can begin applying today. If not, you can simply log in to your profile and check the process of your application under the "Candidate Home/ My Submitted Applications section."
What Happens Next?
Firstly,
A member of Qualcomm's Talent acquisition team will swarm through your resume and look to see if you are eligible for the job. These resumes are then forwarded to the recruiting manager for evaluation. Hiring Managers evaluate these resumes, choose viable applicants, and schedule interviews with them.
The first set of interviews that get conducted are via phone.
This interview will get conducted to tell you about the necessary details about the job and review you.
They may ask you questions such as "Why choose Qualcomm?". 
You will then get called for an onsite interview after you get selected to continue with the interview process.  
Our onsite interview-style consists of a series of 45-minute individual discussions with various members of the recruiting team. This technique is meant to offer candidates with a thorough grasp of the department and the role.
If you get chosen for an on-site interview, then a member of the recruitment team will walk you through the whole process from online application documents and travel arrangements to pre-interview preparation.
At least two technical interviews will be conducted on our campus, online, or over the phone. Spontaneity and improvisation are magnificent, but the more prepared you are, the more assured you will be—a significant advantage.
Tips for the Job Process
Qualcomm has provided some tips for candidates to push their seats ahead in getting them the job they want. They are:
Investigate effective interviewing tactics and practice typical interview questions. Consider your replies, then practice (yes, out loud) to improve your communication abilities.
Do your research. Learn about Qualcomm and our industry by exploring our website. It is always remarkable to demonstrate an interest in our planet.
Prepare a few personal experiences that illustrate your problem-solving abilities. Be prepared to discuss your education, project roles, and professional experience.
General Points to Focus on
There are some general points you should focus on when giving any interviews. Let us go through them to ensure you do not make a mistake.
Be on time. That is a normal show of deference.
Pose inquiries. Interviews are a form of discourse. We appreciate getting asked questions that demonstrate a genuine interest in our organization.
Be tucked in. Bring additional resumes, pencils, and a notebook with you.
Be prepared. Yes, our job is informal but dressed correctly always gives a better first impression.
Finally, write (or email) a thank-you message. It never hurts to express your interest in the position and gratitude to the hiring team for a time. Your words will be forwarded to the team by your recruiter.
Conclusion
With these tips and tricks, you are sure to secure the job at Qualcomm, in the role you applied for. The steps to apply are not complicated as you might have realized after seeing them. The technical questions are also not deemed hard by the applicants that applied there. All in all, this will be a piece of cake for you too, if you prepare with the given tips in mind.
Frequently Asked Questions
Q.1. Is Qualcomm a great company to work for?
Ans: Is Qualcomm a decent place to work?
It is an excellent location to work. It is flexible employment with many rewards and chances. During your stay there, you will have the opportunity to meet many intriguing individuals attend engaging events and seminars. You may learn a lot from the individuals you deal with the experience you get while working with Qualcomm.
Q.2. How many employees work at Qualcomm headquarters?
Ans: There are about 41,000 employees.
Q.3. Does Qualcomm have competitors?
Ans: Qualcomm's competitors are Google, Apple, NXP Semiconductors, Ericsson, and Samsung.
Q.4. Who is the owner of Qualcomm?
Ans: Irwin Jacobs is the owner of Qualcomm.
Q.5. What is Irwin Jacobs's net worth?
Ans: Irwin Jacobs has an estimated net worth of $1.2 billion by 2019. 
How to Get a Job at Qualcomm?