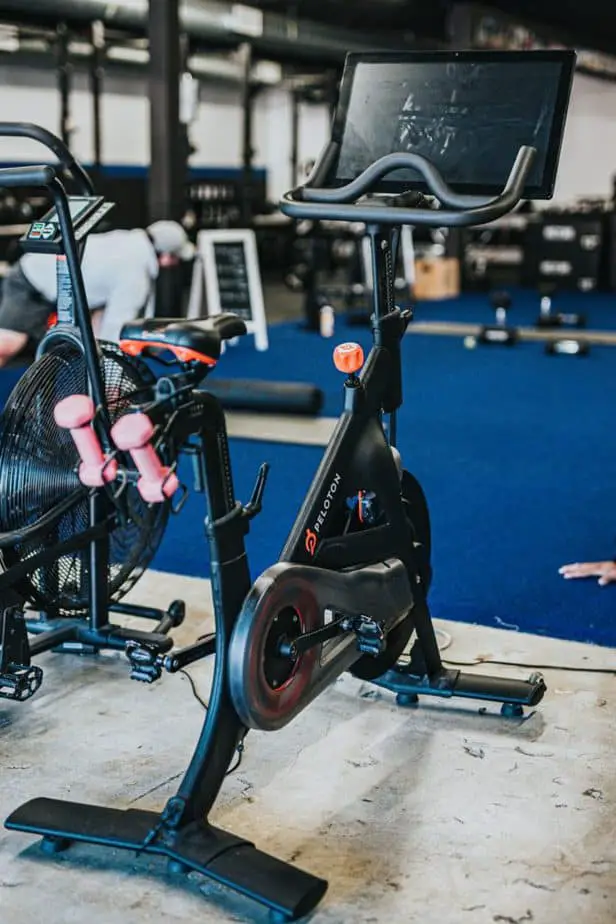 In this article, we will find the answer to your question 'How to get a job at Peloton?'.
Who would have thought in 2012 that you could create a gym environment in the comfort of your house? Not just your regular treadmill time. We are talking about exercising and competing with people around the world together at once. So how is that possible now in 2021? Well, it is possible with Peloton. If you don't know, Peloton is a technology fitness venture launched in 2012. It became famous in 2014 with its Peloton spin bikes and fitness workout at home. 
Do you love the idea? If yes, do you know if you could land a job at this place? Well, the answer is Yes. So, continue reading to find out how you can do that.
How to get a job at the Peloton?
Like any other company, Peloton is also looking for people who would prove to be valuable. You can apply for a job through the website career page. The page lists various job openings for you to apply for. Select the department and see if you fit in any of the categories. They have openings for Sales, Marketing, Hardware, Communications, Content, Studio operation, Real Estate, and so on. Just click on the category, and that page will lead you to various job opportunities at different locations around the world. By clicking on any of them, you can read the role and responsibilities associated with the job you are applying for. If you like it, apply for the position, and they will contact you if you are found suitable. You will also have to upload your resume and LinkedIn profile for verification and qualification purposes.
The company makes it reasonably simple to apply for various job openings. Here is the detailed version of how you can use Peloton. 
Peloton Career
To find any job available in Peloton, you can click on https://www.onepeloton.com/careers and see various categories of job openings like Marketing, Sales, and Hardware. Then, apply for any of the job positions you are qualified for and wait for them to respond. Peloton allows you to save time on job hunting by choosing various filters such as filter by department, filter by job, filter by location. Just select what you were looking for, and that's it. If there is an available post, then apply.
Job And Responsibility
Of course, it would not be a piece of cake to get hired by the company. To increase your chances of success:
Read the job and responsibilities you will be designated with once you are selected.
Read them thoroughly and understand what the job demands.
Brush up your skills accordingly, gain experience, and educate yourself.
Profile
It's time to re-write your CV once again. Don't upload an outdated CV. That will undoubtedly lead to rejection. Instead, check on the internet about how to make a tailored CV. Peloton is a big deal, and you don't want to miss your chances by sending a wrong error-based piece of paper. Apart from your well-tailored CV, you will also require a Linkedin profile. If you are a freelancer and have your website, you can provide the link to it.
Why is Peloton famous?
Peloton becoming famous is not because it is trendy to have an expensive bike in your house to stay fit but the method and technology used by them to achieve their mission. Even though the whole Peloton experience can cost you a lot, its users are pretty satisfied with it. One of the reasons it is getting so much recognition is maybe people who dread going to the gym loved working out at the comfort of their home with others virtually. 
What do you get when signing up for the peloton fitness program?
When you register yourself to get the Peloton experience, you can't work out on your regular treadmill or bike. Peloton has its own. Currently, with a discount, it costs around $1,495. Other than that, you will have to get their subscription for $39 a month. With that, your regular shoes won't do either. One has to get the right shoes. Luckily Peloton sells its own for $125. 
How does the Peloton fitness program work?
So once the bike is delivered and assembled (it's not easy to make, and you will need the assistance), one can start right away. The bike has a 22-inch touchscreen attached to it where you can do live classes with other people. This is the experience that differs from working out at home. The screen has a high resolution with a front camera and volume button on the side. If you have an iPad and iPhone, you can connect your devices with iOS. Users can stream and experience online exercise and offline with the help of over 5,000. And of course, there is a fitness instructor as well to help you out. People can see their stats, compare them with others. If you wear a heart rate monitor, you can connect it as well.
Conclusion
Peloton is not going anywhere, and with a pandemic on our heads, the demand for technology has increased rapidly. And when the demand increases, Peloton requires more people to work for them. So if you are planning to apply to one of their jobs, be focused and not casual about it. It can be a major career boost for your overall career. Prepare yourself in advance, gain experience in the relevant field, tailor your CV and go for it.
Frequently Asked Question
Q. What is the average salary of Peloton employees?
According to payscale, the average salary of an employee annual is around $99.9k 
Q. Who is the founder of Peloton?
John Foley 
Q. What is the net worth of Peloton in 2021?
As of September 2021, Peloton's net worth is approximately $31.72B.
Q. In which countries Peloton is available to purchase?
Currently, Peloton digital membership is available in the US, Canada, Germany, and the UK.
How to get a job at Peloton?