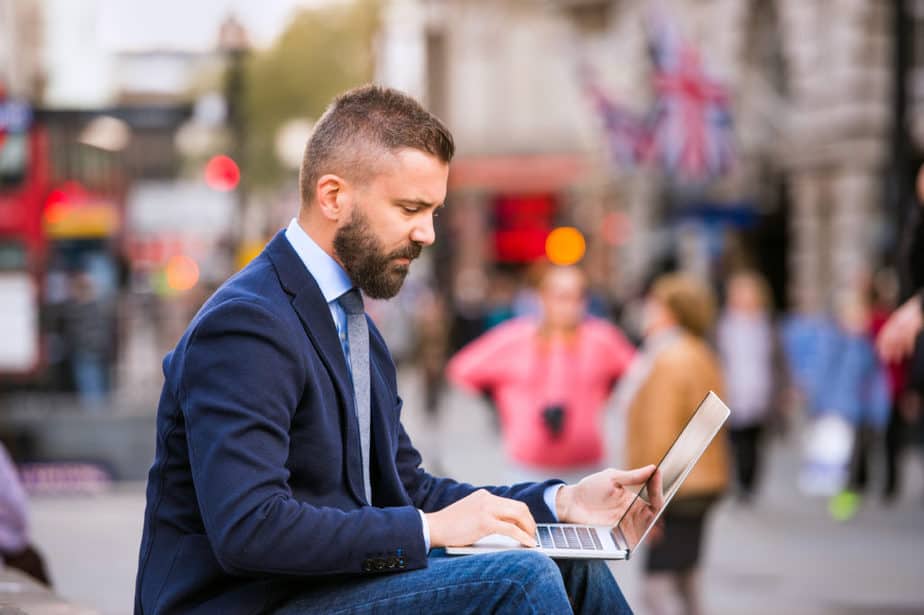 How to get a job at NIPSCO?
All around the globe human beings are either doing jobs or doing their own business to be financially independent. For people who are doing their own business, things are a bit different because sooner or later they become a brand. But, for people who are doing jobs, everyone wants to get associated with great brands for better career growth. And today in this article we will be looking at the process of securing a job at one such brand called NIPSCO ( Northern Indiana Public Service Company). See How to get a job at NIPSCO?
Headquartered in Merrillville, Indiana, NIPSCO is one of the largest energy natural gas and electric service providers. It was founded in 1912 by Samuel Insull and is one of the six energy delivery companies of NiSource. They together are responsible for meeting the energy needs of more than 4 million customers. They are known for a variety of things such as their hydropower projects, electric vehicles, renewable energy programs, etc.
What is the prerequisite?
The one universal prerequisite for applying for a job in any organization including NIPSCO is to research the organization. This is very important as it will help you understand important aspects such as, whether the position that you are going to apply for is suitable as per your qualifications or not. It will help you understand the pay scale offered by the organization. It will also help you understand the mission and values on which the organization is built.
How to research about NIPSCO?
To research NIPSCO, you can visit their website which is www.nipsco.com. This will provide you with all the relevant information about the organization such as the services offered by them, their safety protocols, energy efficiency methods followed by them as an organization.
As a potential employee, you must know what benefits you will get from the organization. For the same, you can visit the following page nisource.com/careers.
Pro tip 
Always ensure to look for factual and descriptive details about the organization.
What career roles are offered?
Ideally like any other organization, NIPSCO offers roles of all kinds from entry-level to the level of a Director. Depending upon your qualifications, you can apply for the same. However, some key roles offered by the organization are mentioned below such as:-
Corporate Service
Customer Care
Operations
Finance and Regulatory
IT
Internships and Co-ops.
How to apply?
You can apply via both offline and online applications. Methods for the same are listed below:-
Offline Mode:-  You can apply offline with the help of a recruiter. 
Online Mode:- You can apply online by visiting their page nisource.com/carrers and by searching for your job profile. You can just type the keyword in the box mentioned at the end of the page.
How to track your application?
Ideally, you can track the status of your application through their applicant tracking system. But due to the upgrade activity of this system, it will remain offline from November 5, 2021, to January 10, 2022.
What is the interview process?
After your application has been shortlisted, be ready for a detailed and lengthy interview process. At times this process can take a month to be completed. The standard interview process is followed, in which a telephonic round of interviews is followed by face-to-face interviews and aptitude tests. Usually, the telephonic round of interviews lasts for 1 hr and the face-to-face interaction is for 2 hrs.
The interview panel usually consists of 4-5 people who would ask you about your background and would test you on skills such as management, behavior, technical, and communication. Depending upon how you perform in the initial part of the face-to-face interview, you may end up with a test of 150 questions or further drilling with more questions asked about your technical and behavioral skills in particular.
What are some common questions?
The interview panel is very fond of learning how you would react to a certain situation at the workplace. For eg, What was a time when you overcame adversity in a given position and how did you overcome it? A huge part of the interview questions will revolve around the facts based on your experiences in terms of problem solving, resolutions, etc.
For technical questions, it completely depends upon the position you are applying for. For eg, if you are applying for the post of a fleet mechanic, your technical round may include questions like diesel have a vacuum, four motions of a four-stroke engine, etc. At times, they do further dive down to check your technical acumen.
What not to do?
They are very particular about the background check and would check everything from previous employers to failed drug screens and physical tests. So, please do not provide any incorrect information or hide anything from them during the interview process. 
Pro tip
Start preparing weeks before about all kinds of workplace situations and how you would handle them. Make sure you have enough facts to support your answer or at least reasons to support them
Conclusion
On average, the level of the process of applying at NIPSCO as a job applicant is evaluated to be moderately difficult. To make sure that you crack it, you are required to start preparing weeks before, make sure that you research well, prepare particularly about almost all the work-related situations that you can think of. And be as transparent as you can be.
F.A.Qs
Q)Does NIPSCO offer great pay?
A)Yes, it offers many more lucrative benefits for its employees.
Q)How long does it take to get an interview call after your application has been shortlisted?
A)It depends on their hiring process.
Q)What is their sick policy for the employees?
A)40 fully paid sick leaves in a year with certain terms and conditions applied.
Q)What benefits does NIPSCO offer?
A)NIPSCO offers various benefits such as life insurance for health, vision, dental, and free training for every job title. These are a few benefits, for a detailed study you can connect with them during your interview.
How to get a job at NIPSCO?