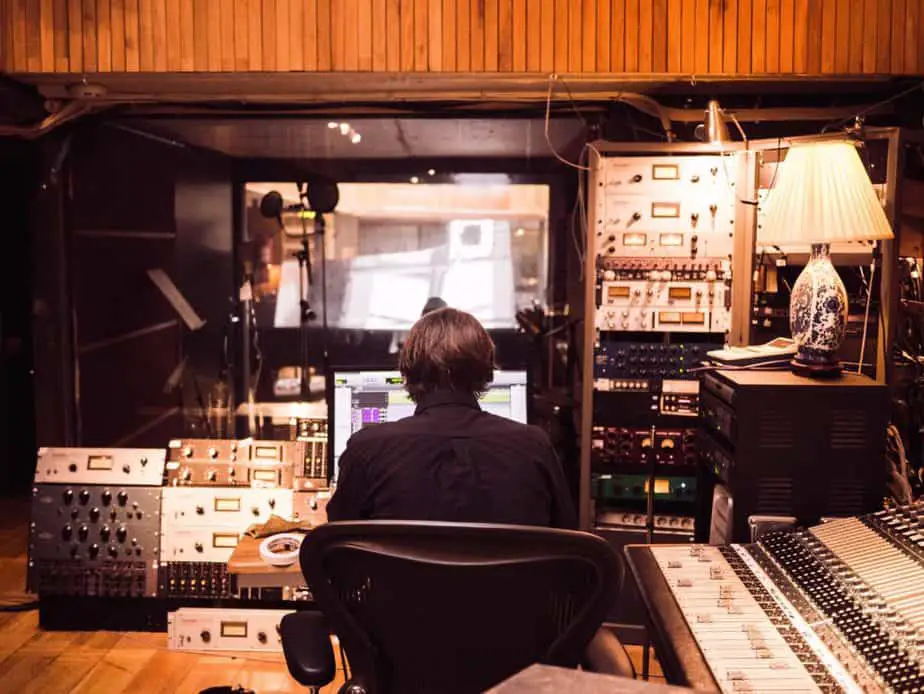 Don't you also dream of a job where you enjoy working? No job is indeed all rainbows and sunshine. But doing a job that you like to do, plus knowing that your work will help make a positive impact on society, is not something you want to miss. Today's topic- How to get a job at Live Nations?
You might already know about Live Nation and its ideology. However, how you can become a team member of Live Nation Entertainment is something that this article will assist you with.
Live Nations
During 2020, Live Nations sold at least 500-million-Plus event tickets. Live Nations is the world's largest live entertainment and e-commerce company with 44,000 employees worldwide. Ticketmaster, Live Nation Concerts, Front Line Management Group, and Live Nation Network are the four companies that partner with Live Nations and make its events successful. Across the US, there are 45 venues where Live Nation concerts operate.
Live Nations' headquarters are in Los Angeles. Michael Rapino has been handling the company's presidency and the position of CEO since 2005.
Jobs at Live Nation
Out of the hundreds of job openings at Live Nation Entertainment, we are showing you some jobs and their responsibilities at Live Nation. These are as follows:
Usher 
The responsibilities of an usher at live nations events are listed below:
Checking tickets at the entrance of any event.
Directing them towards the right seats.
Solving the guest's problems regarding the parking area, event timing, or any other problems regarding seats, etc.
Venue Producers
The responsibilities of a venue producer are listed below:
To manage creative and executive needs such as video, photography, marketing, etc. at the venue.
Checking if all the equipment is of good quality.
Preparing a creative budget.
Special requirements for the role;
Live Nations asks applicants having previous experience of at least 3-year in product management.
creative eye for delivering various professional requirements.
Can proficiently use the product management software.
Audio Engineer
The responsibilities of an audio engineer are listed below:
Handles all the audio Control Boards' operations.
Ensure proper audio management, adjustment, and audio level safety.
Working with the crew to set up microphones and other audio equipment properly.
Special requirements
should have at least three years of experience in stage and tour production.
Good knowledge in terms of all Microsoft apps.
One who can work in a loud environment.
A Staff Accountant
The responsibilities of a staff accountant are listed below:
Assisting in the preparation of the annual, monthly, and various other budgets as per the needs.
Helping other teams with accounting as per their needs.
Providing support in the form of external and internal audit requests
Special requirements of the role
A graduation degree in accounts or finance.
CPA or CPA eligibility.
1-3-year prior experience in the field.
A VIP Host
The responsibilities of a VIP host are listed below:
presence at every event venue.
Assisting the VIP clients with information about events, as to when they arrive and when the event starts, etc.
Ensure that guests receive all the personal services.
able to present at different venues and have a flexible schedule.
All the above job requirements are according to the needs of Live Nation Entertainment. And yes, there are many other jobs available to work at Live Nations.
Ways to apply at Live Nations
The application procedure to apply at Live Nations is quite straightforward. Anyone who wants to apply for a position at Live Nations Entertainment can apply via online mode through its career page. There are also alternative options, like approaching through email, via LinkedIn, and through job fairs.
The hiring process of Live Nation
As Live Nations entertainment organizes events globally, it gives a chance for international individuals to work with it. Live nations need a large employee team to handle their operations worldwide. That means talented individuals can easily make it to Live Nation.
However, before making any judgments or biases, we should first look at its hiring process. To begin, you have to apply for a specific position through any of the suggested options. Then, if Live Nation finds you suitable as an employee, you may get an interview call within one or two weeks from them. The interview can be virtual, via phone call, or in-person, as per the interview's feasibility.
The interview process is similar to the interview process at any other organization. Live Nations searches for employees who can meet the company's ideology and work. There are no limitations of any kind in terms of race, culture, or place during the hiring process. If the interview goes well, then you can wait for the joining letter from them.
The basic salaries of Live Nation employees 
According to the survey by Glassdoor, the hourly pay at Live Nation Entertainment ranges from $16 to $43 per hour. The employees at Live Nation Entertainment rate it as 3.6/5 for its overall compensation and benefits. Here is the list of salaries for some of the jobs at Live Nations.
According to the Glassdoor survey report, Live Nations pays its bussers $24,800 per year.
The Glassdoor survey suggests that a marketing manager is paid $663,339 per year at Live Nations.
Live Nations pays its marketing coordinator an average salary of $44,762.
The staff accountant at Live Nation earns $51,565.
The Glassdoor survey informs us that the salary of an executive assistant is $80,194.
To get more salary insights into Live Nation Entertainment, you can check out the following link:
https://www.glassdoor.com/Salary/Live-Nation-Entertainment-Salaries-E7601.htm
Live Nations as a workplace
As it organizes 40,000 shows and more than 100 shows every year, it needs some dedicated employees who can work to make these events and shows successful. As a workplace, Live Nations has been awarded many awards, including the certificate for a great place to work, the Forbes award for the best employers for diversity, etc.
If you get selected at Live Nations, then you are also a member of its 44,000-employee team. You can now also enjoy the many benefits that Live Nation offers its employees, including salary, travel, healthcare benefits, etc.
According to the survey by Trust Index™, 84% of its employees say that Live Nation is a great place to work.
Conclusion
Getting a job at a leading live entertainment company is not easy. However, someone who is talented and can work according to the company's ideology is welcome. We have shown you the application and other hiring steps which will help you make a plan for your application at Live Nations.
Live Nations and its partners are continuously providing their audience with some of the best events because of their great employee teams. That's why Live Nations Entertainment treats its employees so well. In terms of the payments, if we compare Live Nations' salaries with salaries provided by other American companies of the same size, then Live Nations pays more.
Frequently asked questions (FAQs)
Q.1: I want to work as an usher at Live Nations. How do I apply?
The simplest way to apply at Live Nations is to apply through their career page.
Q.2: Who founded Live Nations?
Robert F.X. Sillerman founded Live Nations as SFX Entertainment in 1996. The company was sold to Channel Entertainment in 2000 and its name changed to Live Nations in 2005.
Q.3: Is there any relation between Ticketmaster and Live Nation Entertainment?
Yes, both companies merged in 2010. Ticketmaster provides ticket selling and distribution services.
Q.4: Does Live Nation Entertainment drug test its employees?
No, there is no drug test for employees at Live Nation Entertainment.
Q.5: Does Live Nation hire candidates outside of America?
Yes, Live Nation Entertainment hires international talents too.
For more details about the Live Nation Entertainment jobs, you should visit the official career page of Live Nations at https://lnejobs.com/
How to get a job at Live Nations?