The thought of working at Jane Street Capital, a global proprietary trading firm, actively trading in currencies, commodities, futures, and fixed income in over 45 countries worldwide, is often attractive to anyone looking to start their career with a bang. Apart from financial benefits, firms like Jane Street offer valuable experience to employees. If you are looking to grab a job in this globally recognized firm, keep reading to discover how to increase your chances.  In this article, we are going to see about How to get a job at Jane Street?
The modest way to get a job at Jane Street is by being an exceptional person. Yeah, you read that right. The simple truth to getting a job at Jane Street is that there is no one rule to follow, but there is one notable thing about the firm; they hire only exceptional people.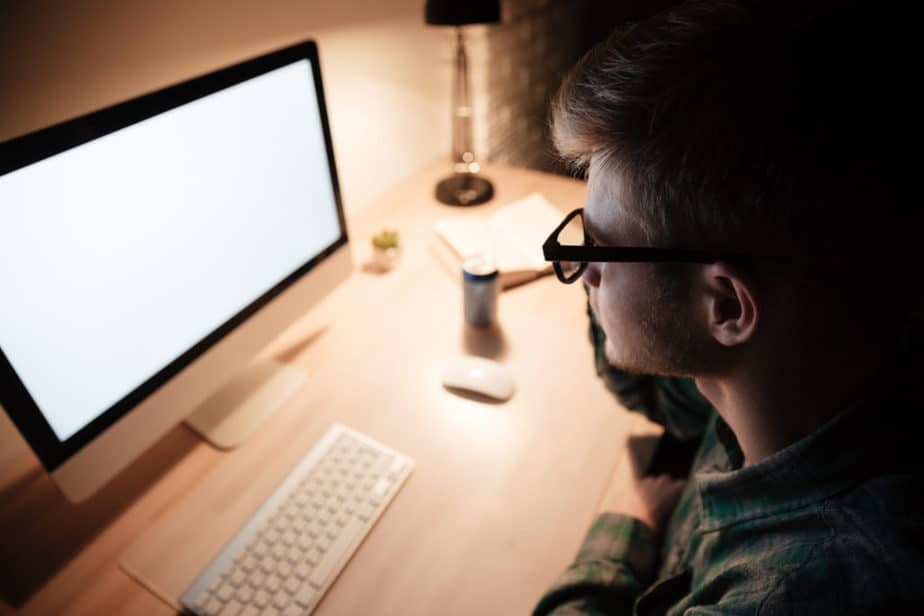 Qualifications Required to an Employee at Jane Street.
On the firm's LinkedIn page, the total number of employees is 1,121, despite being a globally recognized firm. This simply shows that they are concerned about the quality of what their employees have to offer them. Jane Street look out for candidates with the following skills;
Quantitative research
Analytical skills
Background in Combinatorics.
Computer skills
Coding skills
Understanding probability
Problem-solving skills
You can always develop these skills by reading more about them, you can also get the background knowledge from reading and solving problems in this article.
Positions Available at Jane Street
Some of the commonly open positions at Jane Street include;
Quantitative Trading
You don't necessarily have to be experienced in finance or economics before applying for this role, all you need is to possess a strong and quantitative mind, and also, be willing to solve challenges.
Quantitative Research
Researchers are involved in understanding how trading and software works. You need to have a basic knowledge of both skills before applying for this position.        
Trading Desks Operations Specialists
For this role, you need to be smart and understand how to solve challenging problems especially those associated with trading.   
Software Engineering
Software engineers willing to work at Jane Street must be able to understand how to code and pick a primary programming language they are familiar with.
Business Development Internship
For this position, Jane Street doesn't always require the specific technical experience. All that is needed is to be analytical in thinking, be a problem solver and also, be able to be innovative in tackling new challenges. Business Development Interns eventually join the Jane Street Rotational Development Program (RDP) when hired as full-time employees.
Infrastructure
This position covers all the business operations relating to accounting and business analyses. It is open to candidates who are skilled in accounting, business management, and operations.
Institutional Services
The responsibility of this department includes; sales services, sales management, and sales analysis.
IT & Networking
This department houses all data information services and management activities in the organization. The position is open to data analysts, data technicians, IT technicians, and other roles relating to data and information.
How to Apply
If you possess the above-listed requirements, you can apply for a position at Jane Street on their website. Note that it is very important for you to go through the information posted on the site before you apply for any position. Ensure that you read thoroughly about the position you are applying for and have met all the required qualifications before moving further with the application.
For college students, there are specially designed events like; Estimathons, Electronic Trading Challenges, and Tech Talks where representatives of Jane Street go to schools to sensitize the students about how their company is giving back to society and also, how students can be part of their organizations. This is done every fall and spring semester.
For students that are interested in applying for a position at Jane Street, they are encouraged to visit the Career Services Office in their various schools.
Preparing for Interview
While preparing for a job interview at Jane Street, you must understand that at the interview, you will be expected to bring out your communication, analytical, and knowledge acquisition skills. It is also vital for you to be well-prepared for the interview. Ensure you have carried out a proper and detailed research about Jane Street, the job position, their career development schemes, and employee benefits.
The interview process is in two stages; the phone interview and the on-site interview. In some cases, like for the position of the Trading Desk Operations Specialists, candidates are often given online exercises before proceeding to the phone interview stage.
For the phone interview, ensure you are not in a noisy environment and maintain calmness, you can be asked questions regarding your background, the reason for applying to Jane Street, and what you have to offer them. Remember to answer in a polite and official manner.
The interview process continues at the on-site stage; candidates that passed the first stage will be invited over to one of the offices for a physical interview. Dress corporate and ensure that you arrive in time for the interview. It is important to remember that the interview is a two-way thing; do not expect them to keep asking you questions, you can also ask some questions concerning any aspect of the job you have not gained clarity on. This will make the interview as engaging and smooth as possible.
For the software engineering position, candidates are advised to come with their system as they would be asked to carry out some tasks using the programming language and tools they are familiar with.
Jane Street often contacts their candidates after a week of conducting the interview, so remain calm and be positive. If you get a negative response from them, you can always work on yourself and try harder next time.
You can always check the Jane Street tech blog to watch mock interviews and read content about what they are looking for in new hires.
Apply through Programs
Another way to ace your Jane Street job application is by being part of programs organized by the organization. The firm has a series of programs that are conducted with the aim of career development for people interested in working in the financial services industry.
Some of the programs are; Preview, Jane Street Immersion Program (JSIP), First-Year Trading and Technology Program (FTTP), Jane Street Internship, In Focus, Focus, Quantitative Trading Camp (QTC), Insight, See, Jane Street Symposium, and Wise.
It is easier for organizations to employ a candidate that has learned their work style and understands how their work environment is than for organizations to go for someone who has no idea about what they do and how they do it. This is why it is easier for you to get called for an interview after being part of their programs. Attending these training programs would not only help you in applying for a job at Jane Street but also in your overall career development. Remember, the organization has a distinguished reputation globally.
Benefits of Working for Jane Street
Some of the benefits enjoyed by employees at Jane Street include;
Salary Structure
Employees at Jane Street enjoy a good salary structure, apart from making over $200,000 annually, they are also given extra incentives like;
o   Performance bonus
o   Equity plan
o   Stock options.
o   Retirement benefits
Health and Wellness Insurance
The corporate culture of Jane Street is dedicated to ensuring that its employees are well taken care of both physically and mentally. Some of the health and wellness insurance given to their employees include;
o   Medical, dental and vision insurance
o   Vacation
o   Maternity leave
o   Paternity leave
o   Sick leave
o   Gym membership
o   Free breakfast
o    Back-up childcare
o   Free lunch
o   Disability insurance.
Employee Development and Training
Employees are also allowed to undertake various professional training to upskill them in the course of working with Jane Street. Some of those training are;
o   Job training
o   Professional development
o   Apprenticeship program
o   90% Tuition reimbursement for work-related training.
o   90% reimbursement for work-related books.
Conclusion
To get a job at Jane Street might seem impossible when you look at it from the outside, but when you have the necessary skills and required qualifications, all you have to do is to be determined about it. Understand that it is not just about the financial benefits you are going to be getting from the firm but most importantly, the quality of the experience you will get. When you focus on this, you become a step closer to getting the job.
Frequently Asked Questions.
1.      Is it hard to get an internship at Jane Street?
No, it isn't. All you need is to have the required skills, submit your application on the website, and wait to be called for an interview.
2.      Do I have to be a programmer to work at Jane Street?
To be a Software Engineer at Jane Street, you need to learn how to code and also, have a programming language you are familiar with.
3.      What programming language is used at Jane Street?
OCaml; it's a programming language developed by Software Engineers in the firm.
How to Get a Job at Jane Street?- Know More