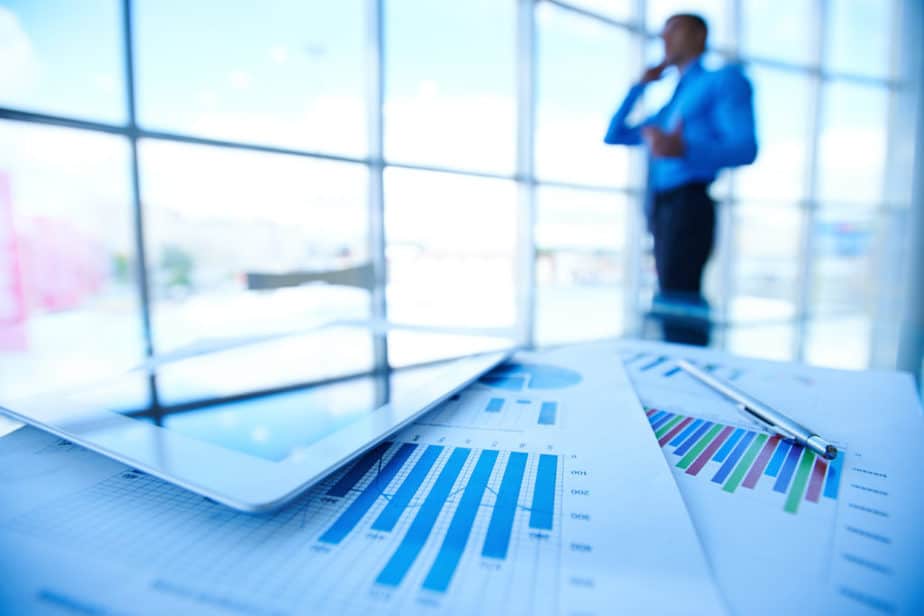 Introduction
The job of a financial manager is one of the most demanding occupations. Beginning with the task of monitoring basic financial aspects like cash flow, financial risks, or insurance to the setting up of the organization's strategic goals. This field is quite wide and financial managers are required in different organizations like investment companies, banks, and insurance companies. In case you are looking to enter this field, we are here to explain to you, 'How to become a financial manager?'. 
To become a financial manager you need to have a Bachelor's degree in the field of finance, business administration, accounting, or economics. Along with this,  there are wider chances of getting recruited if you have done a master's in accounting, finance, or business. You also need to have a good understanding of analytical skills and the application of financial analysis methods and software.
What is a Financial Manager?
Are you good with the calculation of numbers? Do you possess the skill of planning for big financial goals or have the ability to easily communicate your ideas to the right people? Then you can establish a good career as a Finacial manager. 
The financial Manager monitors the finances of the company, performs data analysis, produces financial reports, looks after direct investment activities, constructs long-term strategies, and provides ideas to senior managers to maximize the company's profits. 
The financial manager is an important member of a team, as they use their analytical and effective communication skills in the process of decision making that affects the working of the organization. 
What does a Financial Manager do? 
The role of a financial manager varies with the type of business or organization. But there are some main works that a financial need to perform: 
Preparation: Financial Statements, Business Activity Reports, forecasts 
Monitor: Financial Details to make sure that legal requirements are fulfilled 
Supervise: Looking over the employees who maintain the financial reports and budgets of the organization. 
Review: Companies financial reports 
Ensure: Find ways to reduce the cost 
Analyze: Market trends to find opportunities for the expansion or acquiring competitive organizations as well as looking after the data to suggest ways to maximize the company's profits. 
Assist: Help in making financial decisions for the management. 
Along with these, a financial manager needs to acquire a basic understanding of the field or organization in which he/she is working in. 
For example, As a Healthcare Financial Manager, you need to look after the aspects of finance for hospitals, physicians working there, manage care facilities, etc. While working as a financial manager for the government you need to oversee government appropriations as well as it's the budgeting process. 
Other than these, different types of Financial Managers perform different works. 
Here are few examples of different types of Finacial Managers:- 
Controllers 
The controller acts like the in charge of the audit department, accounting department, and budget department. The controller makes sure that the accounting statements are completed properly. He/she is needed to prepare statements that reflect the financial situation of the company for government or regulatory authority. 
Cash Managers 
As the name reflects the cash manager is authorized to oversee cash flow in and out of the organization to meet the needs of business and investments.  Cash managers ensure that the cash receipts are accurate and oversee cash transitions. Whenever there is surplus cash in the company, the cash manager can invest it. Similarly, when the company has deficient cash, he/she can take a loan. 
Credit Managers 
 A credit manager is responsible for establishing the credit statements for the organization. Along with that, he/she makes decisions on who the company will issue the credit to, formulates companies credit rating criteria, specifying the maximum amount of credit to be issued to a particular individual or company as well as for deciding the strategy to collect the past dues.  
Insurance Managers 
Insurance managers are responsible for reducing the risks of the organizations. They use the method of purchasing insurance policies for the companies to protect the company from threats like lawsuits. 
Risk Managers 
 They formulate strategies that can limit or neutralize organizations' chances to face financial loss or uncertainty. Apart from uncertain risks like natural disasters, they make sure to limit the loss arising out of changes in the currency or commodity prices. 
Treasurers and Finance Officers 
 Treasurers and finance officers work is to formulate an organization's budgets that meet company financial goals. They maintain details about the investments and plans to raise capital. It includes issuing stocks and bonds which helps in the growth of the organization. Along with that, they are responsible to develop plans for mergers with other companies or acquisitions of other companies. 
How to become a financial manager? 
To begin a career as a financial manager you need to earn a bachelor's degree in business, accounting, economics, administration, or other related fields like law and social science. For better chances, you can go for a master's degree in business administration, economics, finance, etc. This helps students in learning the basic analytical skills and methods required for financial management. 
Financial Managers are commonly required to have five or more years of experience in other financial or business occupations like an accountant, auditor, loan officer, or financial analyst. Nowadays some companies also offer formal management training programs that help future financial managers in getting skilled and motivated to perform better. 
For better compatibility, you can obtain a certificate of Certified Government Financial Manager (CGFM) issued by the Association of Government Accountants (AGA). It is granted to the financial managers who work with the federal, state, or local government. To acquire this certificate, you need to have a bachelor's degree from an accredited university or college, passed the examinations, and have a professional level of experience in government financial management. 
Steps to Become a Financial Manager
Step 1: Getting a Bachelors Degree 
Getting a bachelor's degree in business, accounting, economics or finance is the minimum requirement to become a financial manager. Candidates from other fields like law, social science, and management are also considered for this position. All these programs prepare students with the necessary understanding of financial planning, portfolio assessment, or securities. 
Step 2:  Acquiring a Master's Degree 
Most companies prefer candidates with a master's degree in business administration, economics, or finance. To increase the chances of getting a better job or getting advancement in career, it is best to earn a master's degree in the related courses.  Some of the master's programs are cooperating financial management, global financial markets, financial modeling, and financial research. 
Step 3: Getting field experience
A financial manager is required to obtain at least five or more years of experience in another business or field related to finance. It includes working in the position of loan officer, financial analysis, or accountant. Many times, companies themselves recruit motivated and skilled candidates to train them to become future managers. High-skilled financial managers are promoted within the organization to become Chief Financial Officers (CFO's). 
Step 4: Earn Professional Certificates 
Getting a voluntary certification from a government or professional organization shows that a candidate is skilled with a high level of expertise in this field. There are many professional certifications offered to financial managers like CFA institute offers Chartered Financial Analyst (CFA) designation to the candidates with bachelor's degrees and required work experience in the related field. 
Skills required to become a financial manager
Apart from the basic educational qualification, there are some basic qualities and skills that are required to become a financial manager. 
Analytical Skills 
 To become a financial manager you need to have analytical skills. So that you can assist executives in preparing decisions to evaluate data and information that will affect the organization. 
Communication Skills 
 It is necessary to explain and simplify complex financial data to executives and providing recommendations. So you need to have excellent communication skills to communicate information intelligently and clearly. 
Mathematical Skills 
 A financial manager needs to have a strong grasp of numbers as they are required in particular branches of mathematics like algebra. Along with that, it is important to have a good understanding of international finance and complex financial documents. 
Organizational Skills 
 Financial Managers need to form proper structure according to their work requirements. So that they can properly analyze and organize a large number of information and documents.  
Close attention to Details 
 A financial manager requires to be precise and pay attention to details to avoid errors and ensuring that it meets all the legal requirements. It helps in preparing and analyzing financial reports like balance sheets and income statements, budgets, or future goals.  
Leadership Skills 
As a part of a team, the financial manager has to give financial advice or even perform advancing leadership rules. So it is necessary to have excellent leadership skills. 
Accurate Financial Reporting 
 It is the work of a financial manager to ensure that the financial reports of the organization comply with the law and regulations. They need to develop, review, and present financial reports and forecasts to the executives. 
Strong Technical Skills 
 Along with data handling, a financial manager must adopt new technologies used in financial management. Software like Quickbooks, Zoho finance plus, or SAP is some of its basic examples. 
What is the job outlook of a Financial Manager? 
Bureau of Labor Statistics projected the employment of financial managers to grow by 15% from 2019 to 2029. This growth is much faster than the average growth of other occupations. Although the growth varies depending on the industries like cash management and risk management are expected to attend growth in the coming years. Similarly, there are chances that the other common services offered by financial managers like directing, planning, or coordinating investments to continuously be in demand following the growth in the economy. 
The work of the financial managers is quite demanding and a full-time job. Mostly they need to work for more than 40 hours per week. Financial managers work closely with the top executives and departments, after gaining experience they are promoted to the position of Chief Financial Officers (CFO's). CFO's are responsible to oversee accuracy in an organization's financial reporting.
 How much does a financial manager get paid? 
According to the Bureau of Labour Statistics, the median annual wage for financial managers in May 2020 was $1,34,180. 10% of financial managers that are working at the lowest level earned less than $70,830, while the financial managers at the highest 10% earned more than $ 2,08,000. 
The top-earning industries for financial managers are professional, technical, and scientific services as they provide median annual wages of $154,790. Other than that, management of companies and enterprises, manufacturing, finance, and insurance, Government offers median annual wages around $149,300, $135,820, $130,600, $117,940 respectively. 
Conclusion 
Financial Managers are responsible for monitoring the financial well-being of the company. They look after the company's finance, performs data analysis, produces financial reports, constructs long-term strategies, and suggest ways to maximize the company's profits. Financial managers are needed in many industries like businesses, banks, or investment organizations. The minimum qualification of a bachelor's degree in business administration, finance, or account is essential. It is full-time work and financial managers are expected to get around 15% growth from 2019-2029. 
How to become a Financial Manager?