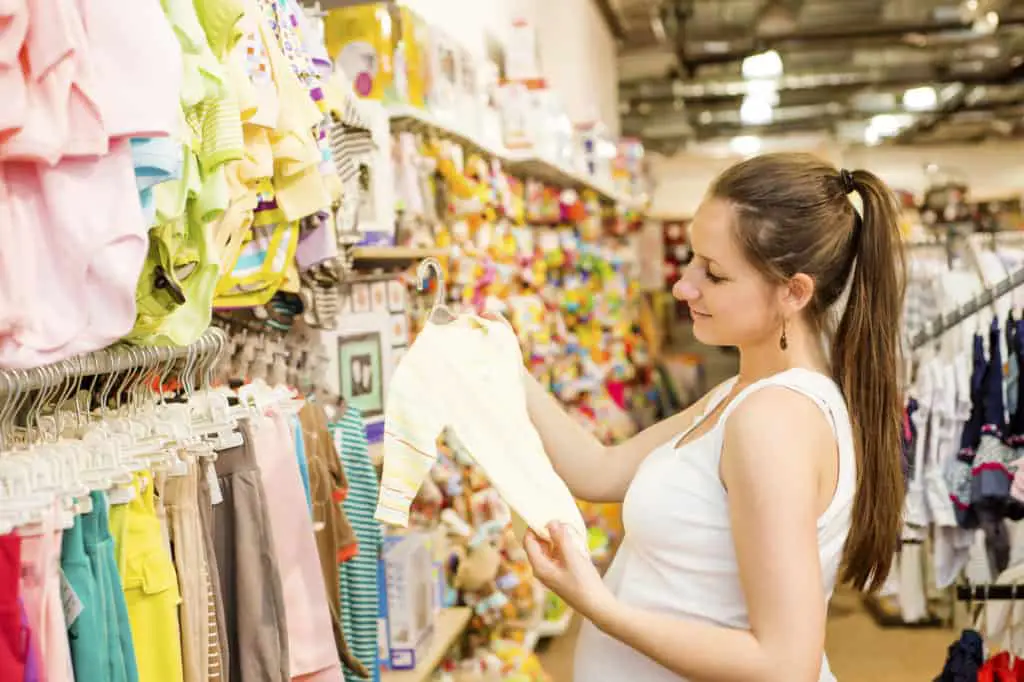 INTRODUCTION 
During pregnancy, nearly all the females are at their most vulnerable stages. Some have to leave full-time careers, while others may even lose their employment due to the difficulties faced during pregnancy. Some of us are still beginning out within our careers and ask, "Can a pregnant lady apply for a job?" This article is all about Getting a Job While Pregnant.
Whatever your motivation for seeking, the following are ideal careers for women who are pregnant. These are among the occupations for pregnant women to consider, especially if you want to use your job experience.
In this article, we are going to talk about the difficulties a pregnant lady goes through while finding jobs and list down few targeted jobs which they should consider while searching for the job. 
WHY IT BECOMES DIFFICULT TO WORK
1. Being pregnant does not imply that you must abandon your job hunt or employment. After all, functioning with a baby on board may be a wonderful experience, especially if you narrow your search to the professions for pregnant women. 
2. In the end, some alternatives may be preferable to others. If you're not sure where to start, join us as we look at fantastic careers for pregnant women.
3. Most women face labor pain, back pain, cramps, and cravings to eat all the time, and obesity during pregnancy. All the above factors make it difficult for pregnant women to work in the office. 
4. Though during the time of the pandemic, work from home has come up to be a nice alternative for everyone. Not all firms allow the workforce to work from home. A portion of them has to be physically available at the office. 
5. Mostly, pregnant women find it hard to work in their third semester. Also, doctors advise them to stay at home and rest. So it is not possible for them to physically go to the offices and work. 
6. Bosses and leaders of the company must help them thoroughly with the comfort and a peaceful environment and required holidays or let them work from home.   
7. Let's face it: looking for work while pregnant isn't the best circumstance. Even though your tuxedo jacket no longer buttons up as it used to, you will have to make some difficult decisions along the process, such as whether or not to tell your hiring manager about your pregnancy. But this can be accomplished, and it can be done effectively.
8. If you are unhappy at your present job or a recent casualty of corporate layoffs, there's no reason you can't seek a better opportunity, even if you have a baby on the way.
JOB PROFILES THAT YOU CAN TAKE DURING PREGNANCY
So, what type of employment is ideal for pregnant women? Technically, virtually everything is possible. Aside from those deemed dangerous by a doctor, there may not be a region or job which is intrinsically off-limits. Each lady is unique. 
Pregnancy can have a variety of effects on a woman's physical, intellectual, and psychological well-being. Finally, females must communicate with their physicians about their want to study and their desired area or position and seek advice from their doctor. 
Some of the job options which every pregnant lady should consider are listed below. 
1. FREELANCE WRITER 
If you are already a strong presenter, taking on freelance copywriting jobs might be a wonderful way to earn a living. Promotional materials, funding ideas, pieces, blog entries, advertising material, blog posts, design information, and novels are just a few of the field technicians that publications, companies, and sometimes even solitary specialists of all sorts need freelancers for. 
Furthermore, writing is something you can accomplish from the comfort of your own home. Freelance writing allows you to pick and choose the projects you want to work on. If you have strong research and study skills, you might make a good living by managing blogs, social media postings, articles, and other related material.
Salary: $63,000 per year
2. BLOGGER
If you want to work from home freely even after your pregnancy, blogging is the way to go. While creating a blog requires some initial commitment and effort, it is well worth it! Consider what you are most enthusiastic about. Perhaps you would want to assist other pregnant women on their journey or share the best baby items you have tested. 
Once you have discovered your passion, do some research to determine whether your concept is profitable and if it is, and start creating blog articles around it to limit your focus. The aspect of blogging is that you can make money from it. Most bloggers generate money through advertisements, affiliate marketing, and the creation of courses, among other things.
Salary: $90,000 per year
3. VIRTUAL ASSISTANT
When you already have fundamental business and technology abilities, you are indeed a contender for a position as a virtual assistant. On the web, you may conduct operational chores for an individual or limited company. Virtual assistant positions allow you to work from home and organize meetings, customer care calls, messages, and other easy chores for others. 
You may also locate Agencies that aid in matching virtual assistants with suitable clients. Craigslist, Flex Jobs, Indeed, Upwork, Fiverr, and many other sites are examples. Typically, the virtual assistant job role includes topics as the executive Assistant job title.
Salary: $41,977 per year. 
4. SOCIAL MEDIA MANAGER
The situation has transformed; more companies and individuals today use online than ever before. As a result, they require someone to handle their internet presence while they focus on their companies. You may assist businesses and people by connecting with their consumers or clients on various online social media such As Facebook, Instagram, YouTube, and Twitter from the comfort of your own home.
 Everything we want is a functional Smartphone, laptop, or tablet, as well as an internet connection. It is a fantastic thing for pregnant people can do while they prepare for their unborn children. As a social media manager, you may work from virtually any location.
Salary: $51,406 per year. 
5. PRIVATE ONLINE TUTORING 
If you excelled in either class in school, you may begin teaching numerous kids in the subjects that they are struggling with and earn a living from it. Apart from that, you may make money by training other ladies to cook various cuisines in their houses. Several subjects are ranging from academics to lifestyle, family life, and home management. 
You may earn a legitimate living by teaching online from the convenience of your own home. Do you want to know where you may begin your Online Tutoring career? VIPKID is a place to start. Besides, being an online tutor will allow you to stay at home and work online with the clients who give you an ample amount of time for personal grooming and caring. 
Salary: $41,576 per year.
6. SEO SPECIALIST
Blogging and website content are critical in centric businesses in gaining a high level of internet awareness. Consumers use search engines such as Google, Yahoo, Bing, and many others to find an answer for the internet, and the companies or services that show or score at the head of their results pages get more visitors than others.
 As an SEO professional, you may begin working on flexible hours, developing online content and methods to assist your business in ranking higher on search engines. It is a well-paying profession that pregnant ladies should choose because they can work from home. SEO isn't difficult; it only appears complicated to busy professionals.
Salary: $35,471 per year
7. COMPUTER PROGRAMMER 
Having programming abilities is both amazing and profitable. Programmers are in high demand these days, particularly with the popularity of Android and iOS devices. It is yet another career that is suitable for expectant mothers. While expecting, one can operate as a computer engineer on a part-time or from home basis. 
It is also a well-paying job. Programming abilities are essential, especially if you desire a family-friendly career that allows you to work part-time or from home while pregnant. Despite the rising prominence of Android or iOS devices like smartphones and tablets, specializing in mobile app development might be an especially attractive path to pursue.
Salary: $70,564 per month
8. WEB DEVELOPER 
As businesses continue to move online, there is a significant need for experts to create and operate WebPages for organizations and professional staff to help them with their day-to-day operations. It is the best employment option for women because it allows them to work from home. 
Websites are becoming increasingly sophisticated and complicated as a result of reasons such as security concerns, online buying patterns, entertainment preferences, and the usage of mobile devices. As a result, specialists in this sector are still in demand by businesses of all sizes. And web development jobs are usually among the options for pregnant women because they may be done from home or during flexible hours.
Salary: $72,397 per year
9. FINANCIAL ADVISOR 
Financial planning is extremely crucial in people's life. Financial advisers can assist people in achieving financial independence. Few individuals have the skills to continuously pick sensible assets, reduce taxes, manage estates, and develop budgets to accomplish lengthy financial objectives. 
Most individuals find it difficult to continuously arrange their financial lives sensibly. As a result, if you can, there is a need for the knowledge of people who can assist firms and individuals in lowering their taxes, selecting sensible and profitable investment vehicles, planning their estates, and creating budgets that will allow them to accomplish lengthy financial objectives. This is another excellent part-time job for a pregnant lady. 
Salary: $65,973 per year. 
10. PERSONAL SHOPPER 
Experienced purchasers are hired by shops and distribution companies to investigate purchasing patterns and purchase products at competitive costs. You may work with retail distributors worldwide, arranging win-win deals with manufacturers and suppliers. 
Many working professionals (particularly busy entrepreneurs) may not have time to buy clothing, personal goods, presents, or required supplies. 
As a result, they frequently engage others to discover the bargains on high-quality items, offer informed suggestions, and perform their shopping for them. It may be an enjoyable job for pregnant women who enjoy shopping, especially because they are compensated to spend other people's money.
Salary: $34,267 per year. 
11. BOOKKEEPERS/ LIBRARIANS 
Various local bookstores may require additional staff to assist organize and arrange books and other resources. Compiling data, obtaining resources for the loan, and cataloging new library resources are all part of the work. 
Furthermore, because libraries are peaceful and quiet workplaces, they tend to provide pregnant-friendly positions. Bookkeeping is a job that entails maintaining an accurate record of company operations like the number of old stocks, new equities, traded, current assets, and the inflow and outflow of funds. 
Companies and organizations must retain a large number of such documents. If you're lucky, you might be able to work part-time or on a flexible schedule. It is quite a perfect job for a pregnant lady. 
Salary: $41,230 per year. 
12. DOG TRAINER/ PETSITTER 
In the absences of their masters, dog sitters oversee and provide for their dogs. Cleaning, giving nutrition, taking dogs for walks, transporting dogs to medical visits, administering medicine, offering company, and obeying the owner's instructions are typical tasks listed on a Dog Sitter sample resume. 
If you adore dogs or other animals, you could enjoy caring about wiener dogs or other pets while their caretakers are away. It is feasible to build a brand image rapidly that may lead to new patients require you out rather than the other way around. Many individuals want assistance in learning how to teach their puppy or adult dog.
Salary: $24,632 per year. 
13. INTERIOR DESIGNER 
Inside designing is the art and science of improving the interiors of a structure to provide a healthier and more visually attractive environment for those who use it. An interior designer develops studies, integrates, and oversees such improvement initiatives. 
Whenever it relates to planning, individuals inside this creative role frequently have a lot of leeways. Even when they're not interacting with customers or conducting on-site project responsibilities, most professionals work from home. Interior design is a fantastic career for pregnant women who want diversity in their work environments. 
Salary: $57,342 per year.
PREGNANCY AND EMPLOYMENT FACE-OFF
1. Numerous soon-to-be moms and humans, in general, find employment quite fulfilling, so there was no reason you can't continue working. 
2. However, this does not rule out the possibility of encountering difficulties in your search for a job for pregnant women.
3. Firstly, while discriminating against such an applicant because she is expecting is prohibited, it does not imply it will not occur. 
4. Job hunting while pregnant is challenging because you never understand if a prospective employer would hold that against you, even though they ought not to. 
5. While recruiting supervisors are not legally permitted to inquire if you are pregnant, there may come a time when it is clear. Then you must determine if you want to tackle it. 
6. You are not legally obligated to do just that because doing so gives you power over the storyline. 
7. It can be a difficult decision, but only you could decide. Furthermore, women who are pregnant may well have special demands which should be worked on. 
8. Work with a company with extensive personal leave or variable scheduling choices might make it simpler to go to doctor's appointments, or a freelancing or part-time job may allow for a better work-life balance.
9. High-paying employment that may satisfy such demands might be hard to come by. They are sometimes chosen by other pregnancy job searchers, but they are also popular for stay-at-home employment for parents and fathers or anybody seeking flexible alternatives. 
10. It is worth noting that there have been no government rules requiring "complete accommodations" for expectant mothers. Many nations have safeguards, but they differ but may not encompass everybody.
11. Finally, the most difficult issue is identifying your needs and then locating a work that can satisfy them. You can, however, pull it off if you focus on the possibilities.
TIPS TO FOLLOW WHILE FINDING A JOB
Finding work while pregnancy might feel like a big struggle. And besides, most companies consider childbearing to be an annoyance, if not a handicap. It may not be correct, yet it is a widely held belief. Just keep in mind that you have something valuable to give. And, by implementing some of the tips on how to find a job while pregnant, you may level the playing field and demonstrate that expecting women are usually worth employing.
1. Understand your legal rights:
It is unlawful in the United States for businesses to refuse to hire pregnant ladies. Employers are barred from inquiring if you are expecting. Furthermore, you are not required by law to declare your pregnancy. 
However, until you have previously gotten a job offer, establishing whether your pregnancy is the basis for a boss's refusal is usually hard. Expectant moms may obtain employment offers based only on their credentials without the companies being aware that they are pregnant. 
When companies learn about the pregnancy, they withdraw their employment offers. In such cases, the cause for rejection is usually apparent and simplest to demonstrate.
2. Recognize the most frequent issues that companies have: 
As a recent job applicant, you might already have met some of the mindsets and concerns listed below. According to the survey, moms are seen as less capable than women who do not have kids. 
As a result, many companies have similar worries. They may be concerned that you may require enough vacation off for doctor appointments or personal days. 
Or they may be concerned that you won't get the strength or cognitive performance to be effective during their pregnancy, particularly in the final trimester. And, of course, they don't want to address the issue of having a replacement if you resign or have a long leave following giving birth. 
Some companies are sympathetic to pregnant job applicants and see the long-term advantages of hiring someone suited for the position. So be cautious not to stereotype all organizations. Some of these may probably surprise you.
3. Build a thorough plan that answers the concerns of recruiters: 
The purpose of this phase is to go on aggressive. One can illustrate why choosing you is not as hazardous since they may believe by giving a clear strategy to resolve common concerns. It could even make you reach out to other job candidates in a satisfying light.
Begin by determining how you will manage your different obligations. Creating a strategy or a job proposal demonstrates to employers that you are concerned about their worries and know to handle complicated challenges. 
It also relieves them of the responsibility of thinking out scenarios according to their own.
4. Begin looking for work as soon as feasible: 
Browsing for it and qualifying for employment while pregnant generally takes a significant amount of time and resources, so the quicker you begin, the healthier. 
The longer you delay, the obvious the pregnancy would become, which might put you at a disadvantage because employers will eventually notice.
5. Look for businesses that have immediate recruiting needs: 
Look for businesses that have a pressing need for new employees. It's easy to convince yourself that you won't get hired because you are pregnant. It's essential to realize that some companies are in desperate need of staff. 
If you've had little luck looking for employment with well-known companies, consider changing your attention to less well-known firms that have positions and urgently need individuals to fill them.
6. Enlist the assistance of people in your current network: 
You most likely have a few persons in your life who can attest to your dependability and worth ethic. Inquire about recommendations, whether they are past bosses or coworkers. 
Also, don't be shy about telling your friends and acquaintances that you're looking for a new job. Just be careful who you tell, especially if changing jobs while pregnant is your aim. 
You might wish to keep your present work for the protection it provides in case you can't locate a better one.
7. Decide on whether or not to announce your pregnancy: 
There's no sugarcoating it: this is a difficult decision. You are likely to get advice that works both ways. As a result, you'll need to consider the possible benefits and dangers connected with either side. 
On the other side, it could be so premature in your pregnancy that nobody could notice. But you may not want to have to tell your friends or relatives about it until you become confident that both you and the preborn child are safe. 
Furthermore, why introduce an impediment that doesn't need to be there? The business that employs you, on the other hand, may feel deceived when they hear of your pregnancy. They may not want to.
CONCLUSION  
Whether you should be presently expecting a baby or are intending to have one, the career possibilities that have been provided here are a selection of the highest-paying positions for you to consider. Everyone needs a job to earn their living and to fill their stomach. These options are very achievable and are stress-free, the atmosphere a pregnant lady requires during the period that will provide her a lot of personal time and space. Feel free to try on these alternatives. 
Getting a Job While Pregnant- Job Opportunities