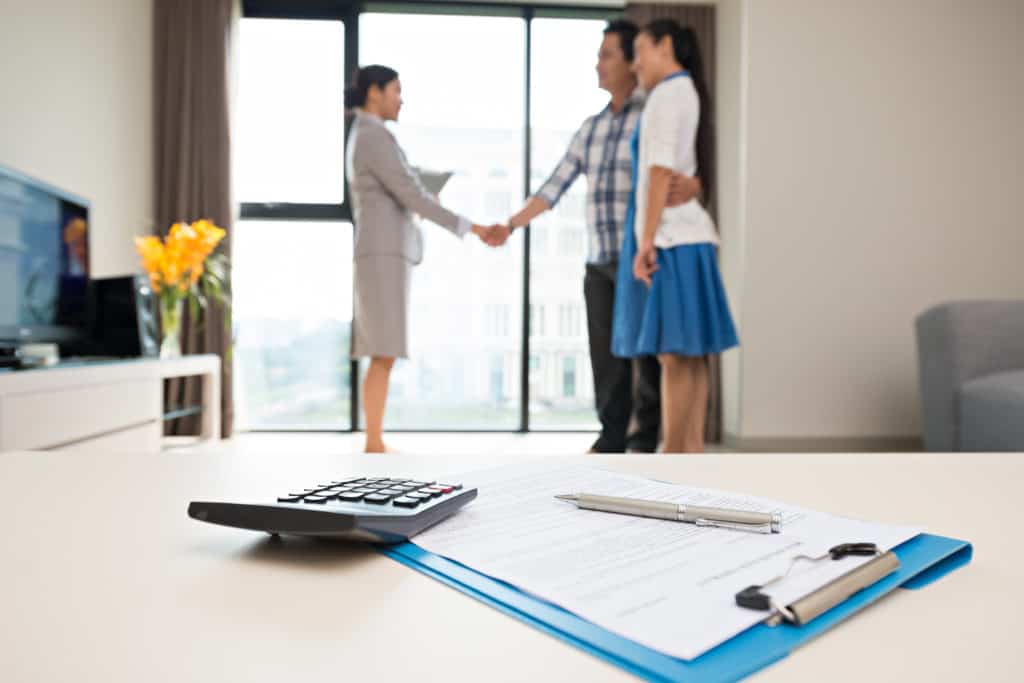 Introduction
We all want to work in a high pay job and try our best to achieve the same. However, there are some jobs through which we can earn commission and get extra pay. So, in this article, we will look at the top commission-based jobs that you can apply for. But before that, let's understand what commission-based jobs are, their pros and cons, and what qualities and skills can help you succeed in a commission-based job. 
What is a commission-based job? 
Commission-based jobs are those jobs in which you get your pay according to the sales you have cracked or the tasks you have completed. This job is very different from the traditional pay method where a person gets a fixed salary at the end of the month or a pre-designated period. 
The commission-based jobs can use different methods to calculate your commission, like: 
Gross Sale Commission: In this case, the commission is dependent on the gross value of the product. For example, if I sell a house then the commission is computed based on the sales price. 


Percentage of Profit: The commission for this case is based on the profit that the employer is earning. For instance, if the employer is incurring 20k costs over a product and I sell that product for 22k then I might get 5% of the final sales price.
 
Variable Commission: When the commission varies on a different sales level, it is called variable commission. Example: 2% on sales till 10k, 3% on sales up to 50k, and 5% on sales above 50k, etc. 


Territory Sales Commission: This commission is used when a group of people has to meet a target. If the sales group of the company exceeds the target, every employee in that group will earn a commission. 
Skills that you must have to do a commission-based job: 
Since commission-based jobs will pay you only if you have made some sales, you will require some skills to excel in this field. 
Good communication skills to interact with customer
Sales skills to close the deal
Persuasion power to compel the target customer to buy a product from you. 
Industry-specific skills (like Technical know-how for the engineering sector, complete information about stocks for the financial sector, etc.) 
Pros and Cons of Choosing a Commission-Based Job
Pros
Flexibility: The first benefit of choosing a commission-based job is that you can make your schedule for work. These are flexible jobs where you don't need to confine yourself to 9 to 5 work hours. In this way, you can make a work schedule keeping in mind your professional and personal needs. A commission-based job is the best job if you are seeking a work-life balance. 


Keeps You Motivated: Another benefit of working in a commission-based job is that you earn returns as soon as you make a sale. These returns keep you motivated to work hard and make more sales. But if you are in a traditional setup where you'll be paid after a month, your motivation might lose because you know that an extra sale wouldn't earn you extra money. 


Your income can increase substantially: A commission-based job allows you to earn more than a salaried job. As you keep on achieving your targets, you keep on earning extra money. When you work hard and make some extra sales, you will get additional money. If you have enough money and don't want to work, you can take a break. Your income will also increase if the demand for that product rises. For instance, during COVID-19, people were more eager to take life insurance, and insurance agents earned vast commissions, as a result. 


No Interference Of Your Boss: Commission-based jobs give you the autonomy to work in your comfort. You don't have any interference from your boss. As a result, You work with a relaxed mind and earn more money. Since no one is unnecessarily monitoring you, you become independent to choose any sales method and modify it according to your needs. 


You might get allowances from the company: Some commission-based jobs are designed in such a way that you get different allowances like medical insurance, food expenses, laptops, etc. as you fulfill your targets. Since the company knows that you are responsible for the sales, they give you several rewards and incentives. 
Cons of Commission-Based Job
Quantity Over Quality: If you are in a commission-based job, your sole aim is to achieve the targets and earn money. In this process, you might lose that quality. This can create a feeling of over-confidence and greed, which is harmful in the long run. You might start working differently, and this might create problems for you and your company. You can become anxious and stressed out for making more and more sales which can negatively impact your health. 


Income is not fixed: The biggest disadvantage of commission-based sales is that income is not fixed. This means that if you fail to achieve the target, you might not get paid for the month. This can be very depressing because, despite your hard work, you might not get the clients. Also, the percentage of commission might vary with time, and you might start earning less. Therefore a commission-based job won't pay you an assured income. 


No difference between professional and personal life: When you work in a commission-based job, the difference between personal and professional life vanishes. This is because you can contact people in your family time also. So, if you want to achieve the desired target, you might start working for more than the required number of hours, and this might blur the difference between office hours and relaxing hours. 


Might not be suitable for you if you like to work in a team or don't have persuasion power: Commission-based jobs are suitable only if you are ready to work alone and have the ability to persuade people to buy your product. If you are habitual of working in a time, you might not feel comfortable in these jobs where you have to get the client on your own. The competition is so high that you might start feeling depressed if you are not able to get the clients. 
List of Commission-Based Jobs
Sales Engineer: 
The first on the list is the job of sales Engineer. They must sell some technical products or services to potential customers. To efficiently performing their job, they will require technical know-how. A sales engineer should explain the functions and other related stuff about the product to the client. Their duty does not end on the sale of the product. They might be required to check proper functioning even after the sale service or the product. 
Qualifications: You will need a bachelor's degree in an engineering field or technical experience or training to get a sales engineer position. You must also have interpersonal skills, confidence, communication skills, and relevant technical skills. 
Earnings: In this job, you can earn $103900 on average. This figure can reduce to $59,180 with reduced sales or increase to $174,270 if your sales are very high. If you work as a sales engineer in the telecommunication, electronics, or computer market, you can earn a relatively higher commission. According to estimates, the demand for this job will grow in the future, and you can earn a higher commission. 
 Wholesale or Manufacturing Sales Representative: 
Wholesale or Manufacturing Representatives are responsible for selling wholesalers or manufacturer goods to government agencies, businesses, etc. They have to sell the merchandise and earn a commission from that. They might be required to travel a lot to find prospective buyers. The job opportunities are likely to grow in the coming future, especially for independent sales agencies. 
Educational Qualifications: According to their position, their educational qualifications can vary. In the case of technical or scientific products, a bachelor's degree is a must. Otherwise, a high school diploma can suffice. 
Earnings: If you are working as a wholesale or manufacturing sales representative in a non-technical department, you can earn almost $62,720 annually. This figure can rise to $86650 annually if you are a wholesale or manufacturing sales representative in a technical and scientific product company. 
Sales Agent of Financial Services Like Securities, Commodities, etc. 
If you have an interest and knowledge about financial services like Securities, bonds, gold, etc., you can work as a financial services sales agent. In this job, you will need to keep an eye on the financial market, sell and buy stocks for individuals, render financial advice to companies, deal with individual buyers and sellers, etc. It is a work extensive job, and you need to explore a lot to make rational decisions. 
Educational Qualifications: You will require a bachelor's degree in business, finance, accounting, and economics. MBA (Masters in Business Administration) is more preferred for high-level positions. In addition, you will require analytical skills, customer service skills, rational decision-making power, maths skill, and a detail-oriented approach to advance in this career. 
Earnings: The average commission earned in this job is $64,770 annually. This figure can rise to $204,130 per year if you get a higher position and drop to $35,320 a year due to low sales. The demand for this job is also growing to increase by 4% in the coming years. 
Advertising Sales Representative (Advertising Sales Agent): 
As an advertising sales agent, you will need to contact potential buyers and sell several advertising spaces. The advertising space can be on broadcast, online medium, or print platforms. Once you have received some prospective individuals or businesses, you will maintain their accounts and make a sales presentation to crack the deal. Advertising agents have to answer client queries, resolve problems, suggest advertisement plans, analyze data, make reports, and act as a primary point of contact. 
Educational Qualifications: A bachelor's degree is not necessary for the job, and you can get training while working. But you will get preference if you hold an advertising, marketing, or business bachelor's degree. In addition, you must have good communication and listening skills and be able to handle the workload. 
Earnings: The average salary earned by an advertising sales representative is $53310. You can earn as high as $118300 annually or as low as $25,390 annually in this job. According to estimates, the demand for this job might reduce by 2% in the coming years. But in an online arena like online videos, search engines, etc., you can earn substantial commissions and opportunities. 
Insurance Sales Agent: 
Insurance Sales Agents are responsible for selling various insurances, including health insurance, life insurance, vehicle insurance, property, etc. They must find the right clients, explain the terms and benefits of policies, warn about the risks in case of no insurance, and assist the customer in choosing the right policies and maintaining a record of insurance renewals. 
Qualifications: Although there is no compulsion, preference is given to a bachelor's degree in finance, economics, or accounting or MBA degree holder. You will require analytical skills, quantitative aptitude, and thorough knowledge of all the insurance plans. Some firms require certification for working as insurance sales agents like FINRA certification for security products, CFP for financial planning, etc. 
Earnings: An insurance sales agent can earn between $28000 annually to $125500. If you want to earn above $100,000 in this job, you must have at least five years of experience. The demand for the job is expected to grow by 10% in the coming years. 
Real Estate Broker and Sales Agent: 
One of the most desired and commonly referred commission-based jobs is the real estate broker and sales agent. Their primary responsibility is to help their clients in finding a suitable property. In addition, they play a key role in buying, selling, and renting properties. 
Qualifications: A real estate broker and sales agent must possess a license according to the local rules. You must be at least eighteen years old to take up this profession. You can take up this career after getting a high school diploma or equivalent and qualifying for the license test. To advance in this job, you will require business skills, organizational skills, interpersonal skills (like negotiation skills), and problem-solving skills. 
Salary: The average salary for real estate brokers was $59720 per year. The annual earnings can range from $23600 to $178720. The estimates hint at a 7% growth in the demand for Real estate brokers and sales agents. 
Travel Agent: 
Almost every one of us likes traveling, and a traveling agent finds his job by assisting us in traveling. A travel agent has to plan the tour for individuals or groups. As a travel agent, you will have to arrange the transportation, book the tickets, plan the travelers' lodging, and facilitate day trips and activities. They need to be prepared with alternatives in case of any emergency. 
Educational Qualifications: There is no particular degree requirement, but you will be given preference if you have a bachelor's degree from a reputed university. You might also require six to eight weeks of tour planning, travel marketing, travel agency business, etc. These certification training will orient you about the needs of travelers and how you can attract more clients. 
Salary: The average salary for a travel agent in the last year was $40,660 a year. The salary can vary from $23660 to $69420 annually. It is predicted that the demand for this job might fall in the coming years as people are planning their tours on their own. But the new generation travel agents might be able to replace the old generation and continue getting work. 
Outside Recruiter:
Some companies hire outside recruiters to assist the company in getting the right persons for the job. These outside recruiters are then paid some commission. As an outside recruiter, a person has to get the right company to hire someone for some position. You need a thorough knowledge of the position the company is offering to understand what kind of person would fit in. You might be asked to travel to colleges and universities to hire suitable persons. 
Qualifications: You will require a college degree like a bachelor's degree in Human resources and know-how of employment laws. You must be able to read several resumes and proficient with data analytics and recruiting methods. 
Potential Earnings: You can earn almost $84441 annually as an outside recruiter. The pay can increase if you have experience and required qualifications in the field. For instance, the pay scale of legal and executive recruiters ranges from $99052 to $102844. In addition, if you have a certificate from a reputed organization, you can grow your career by 7%. 
Pharmaceutical Sales Representative: 
A pharmaceutical sales representative has to promote the employer's medical products and treatments and sell them to potential doctors and hospitals. He needs to have a one-to-one discussion with the medical staff to explain the medical product or treatment. It is an excellent career option if you are interested in the medical field but don't want to indulge in inpatient care. 
Educational Qualifications: You need to know all the details of the medical product you are selling. It will help if you have a bachelor's degree in medical background. Your presentation skills and how you guide the product are decisive factor in your success or failure. If you are a certified representative (like CNPR), you are given preference. 
Payscale: As a pharmaceutical sales representative, you can earn an annual salary of $69047. The figure can rise from $82596 to $93812 as you become an experienced representative. 
Talent Agent: 
A talent agent is a person who helps talented people like dancers, singers, writers, athletes, performers, and other such persons to get a job. Depending on the job he secures for the person, the talent agent is given some commission. Some talent agents work with only one kind of people, say, singers, while others may choose to work with various performers. Talent agents are an intermediary between talented people and creative people who want to hire talented people. 
If he works from the employer side, he will work hard to get talented persons and pick the right person. If a talented person hires him, he will apply for different jobs on behalf of his client, send recordings or tapes to different employers, etc. He must also prevent any conflict between the employer and employee. 
Requisites for this Career: A person needs networking skills to act as a middleman between talented people and employers. Although you don't need any particular degree to work as a talent agent, you will prefer public relations, marketing, or human resource degree. You might also require a certificate or license depending on the type of talent agent you become. For example, to become an actors' agent, you need to be a Screen Actor's Guild member. 
Salary: The commission that a talent agent gets varies a lot. Usually, you get 10-20% of the earnings of your client. You can earn almost $75420 annually by working as a top-notch talent agent. Your commission can increase to $190500 as you become an experienced talent agent. 
Loan Officer
Loan officers have to assess and approve the loan applications. They are paid commission on the number of applications they approve. However, not all loan officer jobs are commission-based. So you have to look for a commission-based loan officer job. They are of two types: Commercial loan officers (who have to evaluate business and commercial loan applications) and consumer loan officers (who have to evaluate individual loan applications). 
Qualifications: If you want to work as a consumer loan officer, you will require a high school diploma combined with on-site job training. But if you want to choose a commercial loan officer job, you will need Bachelor's degree in business or finance.
Earnings: Loan officers can earn almost $63650 annually. The figure can rise or reduce depending on the loan applications. 
Conclusion
Commission-based jobs can work for you if you possess the right communication and persuasion skills. You can choose from various commission-based jobs depending on your interests. But before venturing into a commission-based job, analyze the pros and cons wisely and talk to those working in the same field to make a rational choice. 
Commission Based Jobs- Qualifications and their Salary