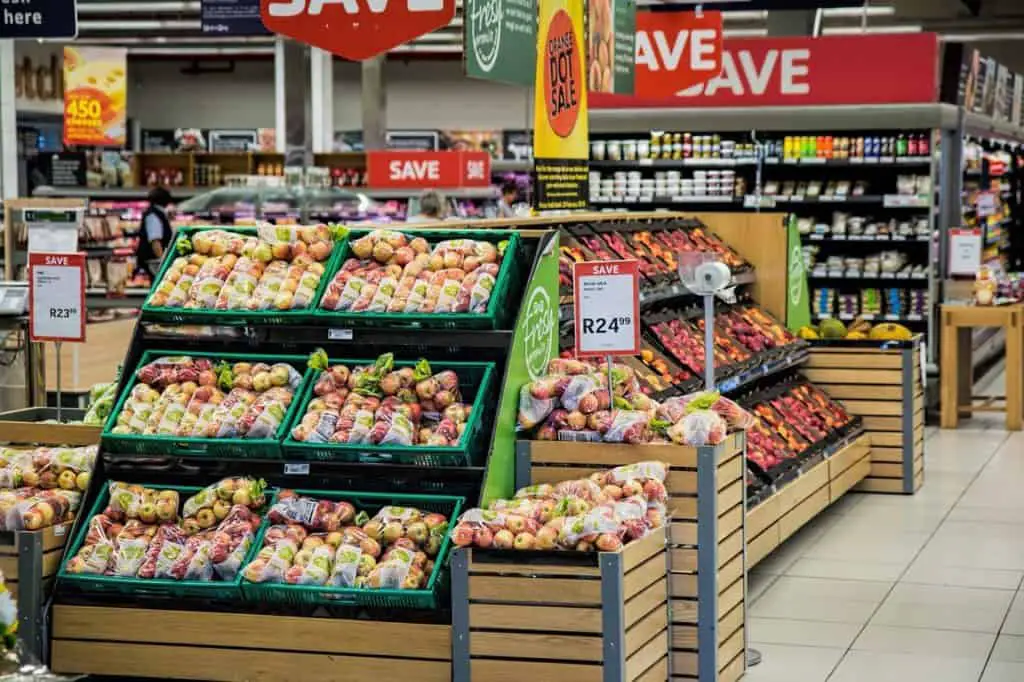 "Opportunities are like buses, one goes another come" which surely suggests that if you are seeking a job, you must keep trying and applying, as if you get rejected few times but keep going until you get one, it helps you to keep motivating and keep going fresh. From "fresh" we can suggest you an amazing firm which surely suits your profile of working and also gives you a handsome pocket to make living while enjoying the work field. Yup, it's no one then Shaw's Market and Grocery, doesn't ring a bell? Then let us ring a one for you starting from scratch. Today's topic- Careers at Shaw
What is Shaw's market?
Shaw's market and grocery are a group of chains joined with Star market which have around 154 stores with a capacity of 30,000 employees. Since the 1860s shaw's and sisters' chains are serving America with their various services in various lines and mostly like in the grocery line to keep and sell fresh groceries within best quality. With that Shaw's market renovates itself quite often to bring all things together under one roof to helping people to not wondering other places like; they have started in drugs and pharmaceuticals line too which surely need peoples to handle and there open the gates of opportunity for you.
Now! Now! As you have known what is shaw's and the market we are sure you are wondering for a bunch other of questions like:
For which posts they are hiring? How to apply for them?
What do they pay?
And other sorts of the question?
So, let's get started with…
For which posts they are hiring?
Firstly, having an idea it's a grocery store and market the firms hire with mostly roles of informal roles which serve peoples whoever visit them and gives them best services with a nice hand of gratitude. So here are some of the roles which Shaw mostly hire for:
Stocker
Stock Associate
Truck Driver
Cashier
Grocery Associate
Customer Service Associate
Coming to some posts which are new for some of you because it's a commerce field job but still we like to give you a description of various posts so it can be easy for you to understand the roles for the various posts and how things work there.
Stocker – A stocker is a person who has all the details related to stock and has the authority over the stock and related matter like how much stock has been arrived, how much is the need and other stock related things to fulfill the store's garage and supplying stock of various items time to time and check the shortage and report to the seniors for the ordering process and other queries while receiving products.


Stock Associate – Not from the stock market here stock associate means a retail store employee whose duty is to see all the matters related to stock, whether it is stock clearance and stock movement from garage to the store and other responsibilities like packaging the bulk things, unpacking the stock and placing them in different line shelves, etc. A stock associate is answerable to his/her senior who is a stocker it's also a mostly hired post if you have knowledge and experience in the field.


Truck Driver – Well, there is nothing to explain anything in a truck drivers' role but talking about the qualification so you must know a proper, simple and easy route map which helps you and the firm to transfer the goods from one place to another as soon as possible or on the given time for the shipping and also you must have the experience of about 2-3 years in driving for long routes.


Cashier – As from the name it's reflecting a person who manages the in and out of the cash and other monetary form is the cashier with that some other responsibility which is the part of a cashier job are like giving information about various discounts and offer going on to the customers and other information related to price and upcoming sales etc. and a cashier is responsible or answerable to the manager of the retail store at the end of the day in which he/she has to give the right and accurate statement of in and outflow of cash for the day.


Grocery Associate – A grocery associate is a job in which you have to give your services to the customer via providing the all-necessary information about all kinds of grocery stuff and convince the buyer or customer to bought that thing without any hard bargain. Some sort of information related to groceries is like; price of the item on various aspects like kgs, ounce, grams and another sort of measuring unit with helping customer where they can find the particular thing they are looking for in various section of the store. 


Customer Service Associate – A person who is responsible for maintaining the relationship and a mutual understanding between the customer and the retail store by having feedback from various people, customers, and buyers and analyzing the whole reviews, feedbacks and another point which can help the store to improve its services by various new innovative ideas and give their customer best services possible which without any doubt enhance themselves also. The main work of a customer associate is to give new ideas which help in the improvement of things like quality, storage, price range and sometimes saving things too.
How can we apply for it?
To apply for various posts, you can check their official site shawsmarket.com on the employment column on-site or you can try various online platforms like Internshala, indeed, monster India and many more, or you can contact them via email for queries related to hiring notifications and more. Talking about the selection process which goes from age for which you must be 18+ and have a graduation degree and experience also for certain posts and all posts include mandatory interview which assures you whether you are good enough for the various posts or not to work in shaw and groups.
Now after hearing about all details which you should know about that is shaw's market and for what posts they are hiring and what are the roles of them but the most favorite things which bring you and us to business on which all things depend is coming right down which is.
How much do they pay? 
Well, that is a pretty amazing question because most posts are the informal type which makes it a little different when it comes to guessing the payrolls for formal rolls like approx. and other sorts of things but when it comes to informal roles then all things depend on performance-based and maybe our guess can be wrongs and upside down for guessing the right or nearby ideas of payroll. But still, this is the data that we can collect about payrolls for various posts discussed above:
Stocker: As the senior of a stock associate, he/she has the responsibility that the stocker work under properly plus gives the right and accurate details related to items like stocks updates, quantity updates, and other updates and give a brief report of that information to the seniors for acknowledging about the condition in the stock and for that hard work a stocker associate is paid approx. 1519$/week which feels like the post's man at the end of a week.


Stocker Associate: For the role of stock associate moving around items here and there and unpackaging the new stocks, maintaining them in their right department shelves around 20-30 times is a tough job plus lifting some of the heavy packages requires a lot of energy and to gain that energy shaw and groups pays around 1327$/week which is quite good as a beginner.


Truck Driver: In the market business it's all about the goods and items and as a job of truck driver somewhere plays an important role because it is a driver who imports and export the items to fulfill the needs of all retail stores on time by cutting the days and night in a truck and leaving away from family. So shaw's market makes it their priority to pay the truck driver of the long route and specially experienced one the right amount of remuneration of their work and for that firm pays around 23$/hr. which satisfies the need of a driver and also allows various allowance with it.


Cashier: For the role of a cashier in the retail store especially on grocery then it's a big deal to handle a crowd with clearing accounts and giving information about many things side by side to other customers while billing and giving changes. So, to motivate the cashier group of shaw's market firm gives them around 12$/hr.  which seems fine for a beginner level later on promotions they can be around 17$/hr in various regions.


Grocery Associate: For a person like a grocery associate it is not an easy task to remember about different measurements like kgs, ounces, grams, etc. And to sell the goods without any hard bargain makes it most understandable why it's an important role because the art of convincing takes a lot of practice for practical applying. And for this form of art firm pays around 12$/hr. for a beginner which can be around 15$/hr, in some other regions.


Customer Services Associate: For a person who analyses the reviews, feedbacks, and improvements areas from customers and maintains the relation and mutual understanding between customer and store are rewarded with around 11.15$/hr. which can be increased from time to time with a bonus depends on the sales and other factors related to the store or the whole chain of shaw's market.
Now as we talked about all things about payroll, roles, how to apply for it, and about shaw's market so you can easily access the suitable resources from which you can apply and see more about the firm and other information related to hiring plans and more. What the things which can bother you is that all most all post is informal so how would they conduct the interview process and the big question which bothers many of you is what will they ask in the interview?
Well, we will try to give you a rough idea for what type of or what sort of questions to be asked for the informal posts like the posts discussed above with some few questions discussed below:
Can you calculate simple calculations by hand or machine??
Answer. Coming to this question it is especially for the cashier post with an alternative answer but the main motive to ask this question is whether the person keeps the record of small things or just pass them to corner, if you answer it yes simply then you are in their trap so be cautious about it.
Can you surpass the limit if you are being late in delivering the shipment of goods?
Answer. As from the look, this question is for, the post of a truck driver in which they are putting you in a situation where either you have to break the rule or bear the delay for the firm. So, you must answer it no because late delivery for few hours can relate things but not overpassing the limit which can be responsible for accidents.
If you are facing a regular customer then would you offer his/her bargain offer or yours?
Answer. Well, this question is for the grocery associate which gives you a situation where either you can save the price or the customer. So, for that question, you must answer taking every precaution before answering, and focus on coming on that price where a buyer can also be agreeable but on your terms, not his/hers.
Well now, you have the idea of what type of questions can be asked in the interview or simple language by giving you the essence from the question above, interviewer focus on those type of question which has alternative goals, answers and various situation where you have to make a choice which helps you to gain and lose in the same situation, cutting to it you must open your mind before answering it, be calm, be creative.
Careers at Shaw- Shaw's Jobs, How to Apply