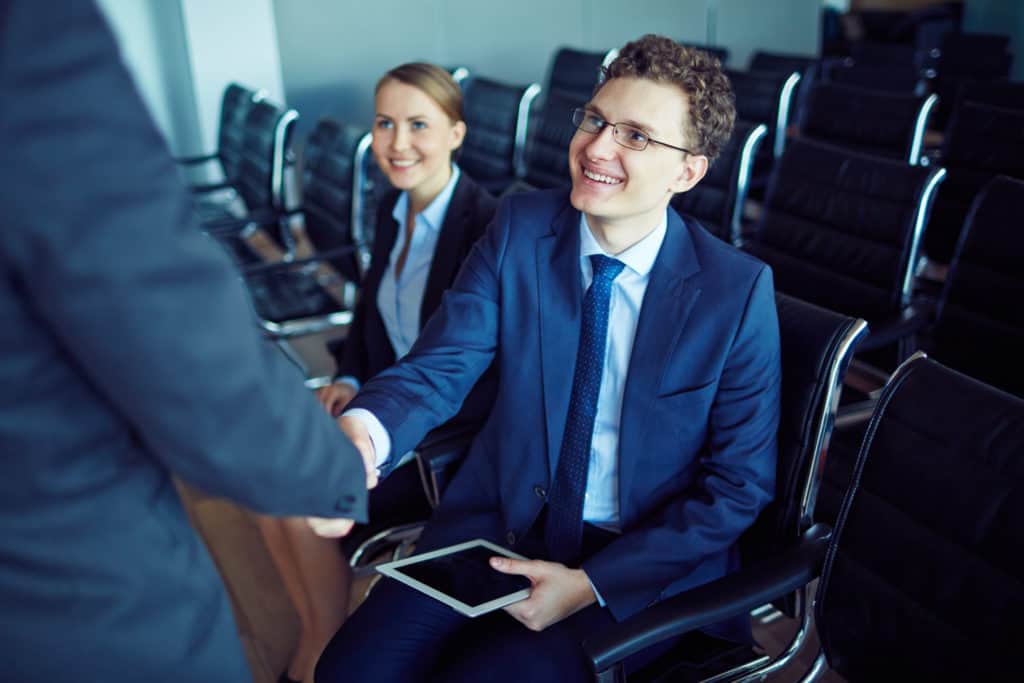 Applying for a job is something one does because they see an opportunity and want to grab it. It is not an easy process. You go through multiple rounds of selection. Each of those is nerve-wracking. Whether you are new to the practice of applying for jobs or want to leave your current position for a better opportunity in some other company, applying for jobs never stops being a challenging procedure as the job market is always competitive. Here, let's know 'Can you Apply to the Same Company After Rejection?'
Having a strong resume and CV is something that will help you in the beginning. But it can only take you so far. The selection committee sees promise through the resume which many candidates fail to deliver upon.
Why did you get rejected?
The interview process can be draining and if you do not get called again for the next round, it can prove very disheartening. Facing rejection from a company you wanted to work in or not getting your dream job is something none of us ever want to face. But if it happens, it can be for a variety of reasons, like:
Inadequate credentials
Not enough experience
Not a good interview
Better competition
Whatever the reason might be, it would not do to lose hope. You can apply again. Whether you apply to a different position in a different company or for the same position again, it is you who needs to decide if it will be right for you. It is perfectly natural to work hard for a job you want to have. Even if it means reapplying after rejection.
Should you reapply after rejection?
It is not seen often but perseverance pays off. If you are truly serious about a particular job in a particular company, then you should go ahead and reapply. Some companies may also impose a waiting period of a couple of years before a particular applicant is allowed to apply again. In such cases, you can review the importance of the company and the job and can use the time to work on your skills that will help you finally get the job if and when you reapply. In the end, it varies from person to person. 
How to decide if you should reapply?
Step back and think
The interview process is tiring and getting a negative result can impact your rationality. Especially if you were seriously invested in getting the job. It would not do if you make a spur-of-the-moment decision and reapply. You will have to take some time to revisit the entire process and see if this would be the right decision for your career. Taking time would also help you take an objective stance and consider all options available to you. 
Work on your weaknesses
Once you have decided that you want to reapply, you will have to figure out how to first be better prepared than before. Check your resume, the job requirements, and your skillset. This will help you find any previously unseen mistakes. You can also take someone's professional opinion to improve upon your certification
Know your skillset
Once you know your shortcomings, you can improve upon them. Gain relevant experience, do a course to understand the field better, or work on your weaknesses while focusing on your strengths. You need to understand your skill set to take complete advantage of it in the job market. 
Stay updated
Your dream company and your dream job will not be waiting for you forever. You need to stay updated on the latest job openings and be prepared. Staging in touch with the recruiter is a good idea because your diligence towards the company can work in your favor eventually. Do not be overly friendly and only ask job-related questions. 
How should you reapply?
1. Learn to accept
The process of reapplying cannot be fruitful if you are still reeling from the last rejection. Learn to accept your mistakes so that you can learn from them. Once you have accepted the rejection, you work towards your selection.
2. Ask for feedback
If you are staying in touch with your recruiter, one of the first things you should ask after getting the result is for their feedback. They can give you the best insight into your professional etiquette and your shortcomings. Do not hesitate to ask in detail about your mistakes as it will help you in the long run. Once you know the areas that need improvement, you can begin working on them. 
3. Keep reviewing new openings
Your dream company does not have only one job opening in which you can apply. Reapplying also involves being on the lookout for similar roles, albeit less ambitious. Once you are in the company, you can work your way up. Know all the job roles that might fit your skillset and apply for them if you want a fair chance at getting appointed at your dream company. 
4. Your cover letter needs an update
Your cover letter needs an update simply because chances are HR will review your previous application when they see your name pop up in their system again. Presenting the same CV as before would give the impression that you are not serious and have nothing new to add to the job role than what you had before. 
It is a very simple and effective way to show your interest in the job and your professional improvement. Your CV needs to be rewritten with a new approach. Include everything new you have added to your skill set and why you are so invested in getting a job in that particular company. 
The Takeaway
Getting a job in your dream company is a goal many people have. It might not happen immediately but there is a possibility that with hard work and diligence, you make your dream come true. However, if you face multiple rejections, it might be time to change your strategy or get into an alternate job position and take a longer break before reapplying again. Whatever you do, consider your career before making any decision. 
Can you Apply to the Same Company After Rejection?