"Do you know there is an advent of developed technology now and then?" One could think these new technologies might take the place of a business analyst. Still, the increase in fast-building businesses in an unstable economy brings up the quest for the demand for smarter solutions. This smarter solution requires good business analysis. Here we will see about Business Analyst Exit Opportunities.
Business analysts help to assess situations and problems encountered in businesses, hereby giving solutions to those problems. They research how a company can be more efficient and operate more smoothly in its functions.
As a business analyst, there are unending vacancies as you exit the career.
A business analyst career is a safe job. One should never deduce it has a career end. There are many business analyst exit opportunities. As a business analyst, your job can't be automated. That means soft skills and more experience will help in the career. One could move to diverse areas. It could be a corporate strategist, technical trainer e.t.c. One could even attempt financing.
However, the career has unending opportunities. One only needs to know which path of the career one will want to attempt.
If you are interested in business analyst exit opportunities. This write-up reveals exit opportunities and more.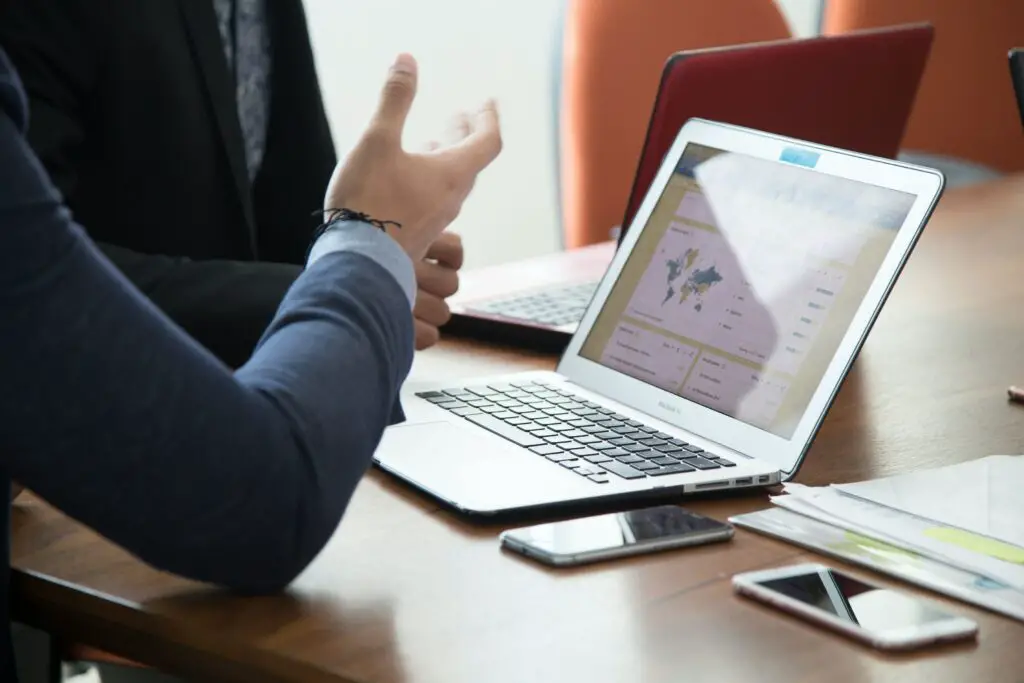 What Are The Options After a Job Exit as a Business Analyst?
One might think working as a business analyst is limited. Others might even think it would get automated as time goes on. Yet, it evolves. It can't be automated and it requires human skills. 
Firstly, there are many career paths for a business analyst. No matter what you choose to do. The most important thing is to know which exciting part of the career you want to stick with. The job exit opportunities are endless. Find below the amazing business analyst exit job opportunities. 
Technical Trainer
This career path can't be underemphasized. One can make use of the knowledge of usage and functionality. You can use this to relate with customers and business users.
However, having presentation skills is another plus. It's like taking your training a step further. One also expects building class materials. These materials aren't far-fetched. Nevertheless, you could interact more with business users. This path of the business analyst career is a good option. They have the expected skills already.
Salary: The salary of a Technical Trainer ranges from $32,180 to $180,000. 
Business Operation 
Business analysts already have the basic knowledge to run a good business. Hence, they could want financing to start their business. They can try any kind of business they want. Business analysts have ways to analyze business problems and give solutions. They also come up with good strategies. This makes them good business analysts. Business analysts can use the skills used in running other's businesses to run theirs. They can make a lot of money as a business owner. They act as critics and strategists of their business. One doesn't need to solicit this skill. However, this would fit well as one of the exit job opportunities.
Salary: The average salary of a Business Operation manager is $75,660 a year.
Corporate Strategist
As a business analyst, one has a good experience when it comes to developing strategies. They build business strategies as an expert. They focus on solving solutions and making a business successful. However, being a corporate strategist is one of the best exit job opportunities. As corporate strategists, they create and improve business strategies in companies. They look out for weak strategies, implement new ones, and monitor them. They join their team meeting to motivate members of the team. They also create marketing strategies and deliver concrete presentations to investors. They also secure firms to meet up with their goals.
Salary: The average salary of a Business Strategist is $111,870.  
Analyst Mentor
Due to how lucrative the job is, people are interested in its training. Still, as an informed business analyst, people would want to learn from them. Hence, they could attempt into mentoring people. One can start training those who want to be business analysts. People who are interested in the training might be people from many careers. It is about business. People want to know how to best improve their business. They also need to know how to help others with their business. You might be interested in training other people to become business analysts. 
Salary: The average annual salary is $78,855.
Big Data Analyst
As a fan of data, a lot can be done as a business analyst. After all, a business analyst offers rise to the use of data in creating strategies. They research and analyze data. Hence, they could work with companies that use that specific information. They would work with large data and optimize performances. Mostly all companies make use of data. Being a data analyst offers vast job opportunities. This is one of the good exit job opportunities for a business analyst.
Salary: The average annual salary of a Big Data Analyst is $104,570.
Finance Manager
Due to their experience in business analysis, this job fits perfectly. Finance Managers are in charge of the financial aid of a company and budget planning. They give financial advice about the best investment and business to embark on. They also hold meetings with the heads of management by advising on finances. 
Salary: The salary of a finance manager ranges from $105,000 to $150,105.
Technical Writer
A Technical writer is also called an information communicator. As a business analyst, one is experienced in sharing advice among committees in a company. However, A technical writer passes information and shares resources among people. They use different mediums to express their information. They write and carry out research. Some of the mediums they use are emails, printed materials, and audio-visuals.
Salary: The salary of a Technical Writer ranges from $43,500 to $89,500
Information Technology Manager 
Due to the skill of a business analyst in supervising projects. They give professional advice to companies in terms of business plans. They are in charge of larger projects in the company. Information technology managers plan projects like designing systems, and installing software and hardware.
Salary: The salary of an information technology ranges from $117,550 to $ 144,455.
Software Tester
This path of career is a good option for business analysts. This is a good exit job for them. After all, software testing requires how to operate software tools, and how the software should be used. It also entails how to perform test plans. As business analysts, they are used to software's usage and functionality. Nevertheless, what is required more is the business of testing. Still, the skill can be learned on the job.
Salary: The Software Tester's salary ranges from $50,000 to $75,000. 
Web Designer
This is also a good exit job opportunity for business analysts. As business analysts, one could say they are well used to interface design and UX. They have experience with some functionality of the screen. They are aware of some web-based applications. To broaden their skill, they only need to improve their knowledge in graphic arts, computer/user interface, and web trends. 
Salary: The Web Designer's salary is $63,000 annually or $32.00 per hour.
Alternative Careers for Business Analysts
Project Manager
Project management could be an alternative career for business analysts. They have some things in common. They both work with teams to ensure the successful completion of projects. As a project manager, one would be in charge of the successful performance of a project. They would supervise the planning, spending, and completion of a project.
Salary: The Salary of a Project Manager ranges from $122,200 to $151,600.
Business Analyst Manager
A business analyst manager is in charge of a team of business analysts. They organize and supervise them. Hence, the business analyst manager aims towards a specific objective. That is to ensure that all teams involved contribute immensely to the company's business goal.
Salary: The average salary of a Business Analyst Manager is $ 114,750.
Business Consultant 
It is no news that business analysts are well-specialized in business promotions and success. However, they will do well as business consultants. Business consultants help business companies achieve their goals. They help this company to be efficient and improve its business operations. They also give business advice and how to reach more customers. Because of the experience of a business analyst, they would fit quite for this profession.
Salary: An average salary of a Business Consultant is $75,945.
Quantitative Analyst
A quantitative analyst is one of the best alternate careers. They use mathematical techniques to analyze data. They also utilize it to solve problems. They are expected in some reputable companies and companies that use more data.
Salary: The Salary of a Quantitative Analyst ranges from $75,700 to $155,600.
Test Analyst
As a test analyst, one is expected to design and perform tests used for ensuring the quality of software products. They ensure the functionality of software products. The test analyst verifies the software products are adequately packaged.
Salary: The average salary of a Test Analyst is $90,100. 
Portfolio Manager
As a portfolio manager, oversee investments and make sure that the portfolio is operating well. They devise investment strategies for their clients. Portfolio managers also educate their customers on when to buy and sell investments. They use their skill to make sure everything is kept on a good track. 
Salary: The salary of a Portfolio Manager ranges from $115,435 to $159,195.
However, with more experience, business analysts can attain more senior roles. They can move to top management positions in companies and institutions. They could also start their consultancy roles. As business analysts, they have worked with many teams from different companies. So they have the skill to lead teams and make them more productive.
Those with more experience in the field of business analysis are good facilitators. They represent business companies in meetings. They serve an important part as a business architect. They use their skills to give good advice on new and ongoing business. They draw out plans on what business ideas will work for the company.
Business analysts can also work in the healthcare industry. They make use of data from this industry to help them. There are other areas where they could showcase their skill. They are finance, technology, information systems management, and engineering.
Conclusion
Business analyst exit job opportunities are endless. With their experience and skill on the job, they can act well in other careers. However, every business company needs a business analyst. They are always there to offer and implement good business strategies. They could work as a corporate strategist, business analyst mentor, technical trainer, big data analysts e.t.c. If you want to exit your job as a business analyst, many related profitable jobs could be taken. 
FAQs
Is Business Analysis a Work-From-Home?
Yes. A business analyst can work from home. It is not an automated job. One can work from anywhere in the world. It is convenient. They only need to make adjustments with the teams they are involved with. They would need online collaboration tools and plan their meetings.
Is Business Analyst A Good Job?
Yes. It is a good job because it gives a good learning chance. It gives you the benefit of giving solutions to business problems. However, it helps one to meet with many career people. It also offers room for job growth. This is because they can perform in some other careers. It allows working with teams of people from several companies. It is also a good job because it solves business problems.
Is There Job Security For Business Analysts?
Yes. There is job security for the job. With the increasing advancements in technology, the job can't be automated. Their roles can't be managed by a robot. It requires people to take charge of the jobs. 
What Is The Future Of Business Analysts?
A business analyst career is a lifelong job opportunity. With their requirements, they start their career with entry-level positions. With more experience, they advance to senior positions. They could be senior analysts, business manager analysts, and business consultants.
Business Analyst Exit Opportunities – Know more