A company's history is as interesting as its growth and success. Many companies have a great history, and many have a difficult history. Some companies were planned all the way, but some were changed in the process. Every company has different stories to tell of their past and it is always interesting in some or other ways. Studying the history of companies gives individuals the idea of opting for new ways of running companies and changing the way of a company. It also helps many individuals to get motivated and try to do many good things for the world. In this article, you will know when was PayPal founded, paypal history, and other facts and information about the company.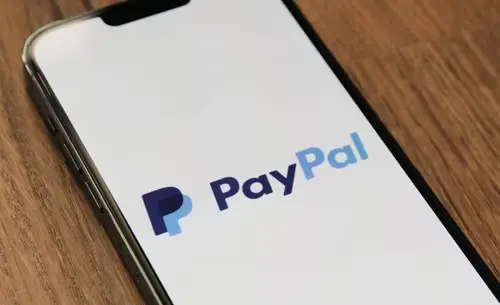 PayPal was founded around 22 years ago in 1999. It was a merger between two different companies namely Confinity and X.com. Confinity was founded in 1998, and X.com was founded in 1999. When these two companies got to combine, PayPal came into existence with a whole new idea of online transactions.
 In 2002, PayPal become public, with the help of an IPO, and also became a subsidiary of eBay with $1.5 billion. eBay used PayPal as their default payment option which was used in 70 percent of eBay's transactions. eBay and PayPal separated in 2014 and PayPal's market value increased by $49 billion. In 2006, PayPal crosses 100 million user accounts and PayPal started its services on mobile phones. Now the public could use PayPal on their mobiles and do transactions. PayPal complete its 10 years in 2008 and reached 150 million users. In 2015, PayPal started its PayPal.Me feature which helps users to use custom links for transactions. In 2016, PayPal's subsidiary Venmo passes $1 billion payments in 1 month. PayPal announced its partnership with Instagram in 2019. An international survey in 2021 by Morning Consult, shows that PayPal was the second most trusted company in the world.
If you want to know more about PayPal's history, facts, and other information, you should read this article to the finish.
About PayPal
PayPal is one of the largest e-commerce companies in the world with over 286 users. It was founded in Palo Alto, California, USA, in 1998. It is used for online transactions. It is a platform where you can send, receive or request money online. It is an online wallet that you can use with your company, family, and friends. Creating a PayPal account is free but sending and receiving money could charge some fees depending on the payment. There is a small percentage of fees that are charged and it is the main way of earning revenue of the company.
PayPal History Timeline
1998- Originally, PayPal was founded as Confinity by Luke Nosek, Max Levchin, and Peter Thiel. In December of 1998. Confinity was a company that specializes in the security of hand-held devices with security software. The security model was not a success so it switches its approach towards digital wallet-type software.
1999- PayPal's first electronic payment was launched in 1999. 
2000- Elon Musk's company X.com was founded in 1999, and it was an online financial services type company. These two companies namely Confinity and X.com merged to work on the online wallet idea. Elon Musk and Bill Harris who were president and CEO of X.com have different opinions about the online transaction idea of the company. Bill Harris opposed the idea, whereas Elon Musk saw the potential in the idea. So, in 2000, Bill Harris left the company and Elon Musk continues.
In October of 2000, Elon Musk announced to stop all the working operations of X.com and concentrate on PayPal. Peter Thiel became the CEO of X.com by replacing Elon Musk.
The number of users jumped from 1 million to 5 million in only 6 months. 
2001- Merging both the companies, it was called PayPal in 2001. 
2002- In 2002, PayPal went public and started the business. PayPal started getting Initial Public Offering with the ticker named PYPL. It started for around $13 and it generated a total of $61 million.  
After some time, eBay bought PayPal for $1.5 billion on October 3rd of 2002. PayPal's usage was rapidly increased because of eBay. PayPal was used as the default option of transactions on eBay. PayPal was used for around 70 percent of all the transactions on eBay. After PayPal was bought by eBay for $1.5 billion, it gave the creators of PayPal a great chance to change and upgrade many things of it. PayPal was already competing with eBay's subsidiaries for payment. They were Billpoint, PayDirect, and Google Checkout.
2005- VeriSign's payment solution was bought by PayPal in 2005 to use for extra security aid. 
2006- PayPal crosses more than 100 million users in 2006.
2007- PayPal started its partnership with MasterCard in 2007. It helps the company to start and launch its PayPal Secure Card. It helps the users to use PayPal on websites that do not support PayPal.
2008- PayPal bought two companies in 2008. First was a start-up from Israel that was used for online security with some online tools. It was bought for $169 million in January of 2008. The second company was Bill Me Later which was an online transactional credit company. It was bought in November of 2008.
PayPal completed its ten years and crossed more than 150 million users.
2010- PayPal crosses more than 150 million users worldwide, in 190 markets and 25 different currencies. 
2011- PayPal was cyber-attacked by hacktivists Anonymous. Their fourteen members were held accountable for trying to disturb the PayPal system. These cyber-attacks were done because PayPal stopped the donations that they were giving to WikiLeaks, which is the site for different types of leaks. 
PayPal announced that they will start working for the online method of transactions that will be used by the users to use PayPal in different stores.  
2012- PayPal started the partnership with Discover Card to allow their users to use PayPal for transactions at stores that are connected with Direct Card's network. 
Towards the end of 2012, PayPal's total payment that was processed was more than $145 billion.
2013- PayPal bought two more companies to help them. First was Iron Pearl that was for engagement software. The second one was Braintree for development in mobile services and payment gateway, which was bought for $800 million.
2014- David Marcus announced that he would be leaving his post of president of PayPal. David Marcus was the founder and CEO of Zong before he joined PayPal. David Marcus was replaced by Dan Schulman for the post. Dan Schulman was the CEO of Virgin Mobile and also the Executive Vice President of American Express. 
On the 30th of September of 2014, an announcement was made that eBay would spin-off PayPal and it would be a separate company. 
2015- The separation of eBay and PayPal was completed. As the trading begins of PayPal after the partition, the market value of PayPal becomes $49 billion. 
PayPal bought Xoom to start expanding its control over international payments. It was bought for $1.09 billion, and every share was $25. This gives PayPal a massive boost as they have access to 1.3 million American customers of Xoom. These customers sent around $7 billion in a year and 37 different countries.
PayPal started a peer-to-peer payment platform which was named PayPal.Me. It helps customers to send and receive money through custom links. It was launched in many countries like the United States, United Kingdom, France, Germany, Russia, Sweden, Switzerland, etc. 
PayPal's were more than 170 million in 2015, and they were thinking to create PayPal as more of a smartphone app and less like their old tools and methods.
2018- PayPal bought a company named iZettle, which was from Sweden, and it bought for $2.2 billion. This was the highest amount paid for a company from PayPal. It helps PayPal to strengthen its online digital market and mobile payment services.
2019- PayPal started its partnership with Instagram in 2019 and launched the new feature called Checkout on Instagram. 
This year, PayPal announced that the Chief Operating Officer would be leaving the company. He was Bill Ready and was then announced as a Commerce Chief by Google.
2020- PayPal bought their most expensive acquisition for $4 billion named Honey in 2020. It also made a deal with NBCUniversal recently.
2021- PayPal got a 100 percent online payment control of China's market and became the first to do something like that. 
An international survey was conducted by Morning Consult, which shows that PayPal is the 2nd most trusted company internationally. 
It is also confirmed that PayPal is interested in buying Pinterest with $70 for a share.
Some Facts about PayPal
PayPal has its headquarters in San Jose, CA, United States of America.
There were six initial founders of PayPal, and were, Elon Musk, Peter Thiel, Yu Pan, Max Levchin, Ken Howery, and Luke Nosek.
Current CEO of PayPal is Dan Schulman.
There are almost 28 acquisitions, and some subsidiaries are Braintree, Paydiant, Xoom, Tradera, iZettle, Honey, and Curve.
There are more than 370 million active users of PayPal.
There are 29 million merchants on PayPal with active accounts.
The revenue of PayPal for the last three years is $15.45 billion for 2018, $17.77 billion for 2019, and $21.45 billion for 2020.
There were about $15.4 billion PayPal transactions done in 2020.
PayPal is available for at least 100 different currencies.
The average balance of a PayPal account is $70. 
The number of PayPal users in the United Kingdom is 26 million, Germany is 23 million, France is 9.5 million, Italy is 6.8 million, and Spain is 5 million, and so on.
The average daily visit on PayPal's website is 19 million.
There are 80 million one-touch users of PayPal.
$50,000 is the average amount of money that is used for small business loans.
PayPal has around 23,000 employees working around the world.
Nowadays, the price of a PayPal share is around $145.
For opening a PayPal account, there are no charges. It is free. 
PayPal won around 20 awards from many industries like the online industry and business industry. 
The creators of PayPal are also known as the PayPal Mafia.
PayPal is used by more than 7 million companies around the world as the mode of payment.
Advantages of PayPal
PayPal is user-friendly and easy to use.
PayPal is smartphone-friendly, and it creates easiness for the users to use PayPal anywhere.
All the information about the transactions and the users is safely encrypted. 
Sending money to families and friends is free, without any charges. 
There are many discounts that regular users can use.
They record all your transactions that can be put to use to check in the future. For a small business, it gives the advantage of not hiring a bookkeeper. 
Disadvantages of PayPal
PayPal charges fees when receiving money.
PayPal freezes the accounts of users without warning. 
They charge additional bank fees when transferring from a bank to a PayPal account. 
PayPal could be used for scams and phishing.
Conclusion
PayPal was one of the typical Silicon Valley companies, which goes only to the top without any problems. PayPal has thrived in a very positive way in its two decades of doing business. They have increased their share price from $13 to a whopping $145 which in itself shows the success of the company and the work put into it. PayPal is still going, and investors are not stopping to invest. They are constantly trying to increase their services and buying other start-ups. It is indeed a company that will be here for a long time and in the future.
Frequently asked questions
1. What was the initial idea of the company?
Answer-Confinity was the company whose idea was to build security software for hand-held devices.
2. How many founders were there during the founding years of the company?
Answer-There were six founders.
3. How many acquisitions do PayPal has?
Answer-They have had at least 28 acquisitions till now, and they are constantly increasing the numbers.
4. What is the average daily visit of PayPal?
Answer-The average daily visit of the PayPal website is 19 million.
5. How many employees are working for PayPal?
Answer-There are around 23,000 employees that are working for PayPal globally.
When was Paypal founded? Paypal history