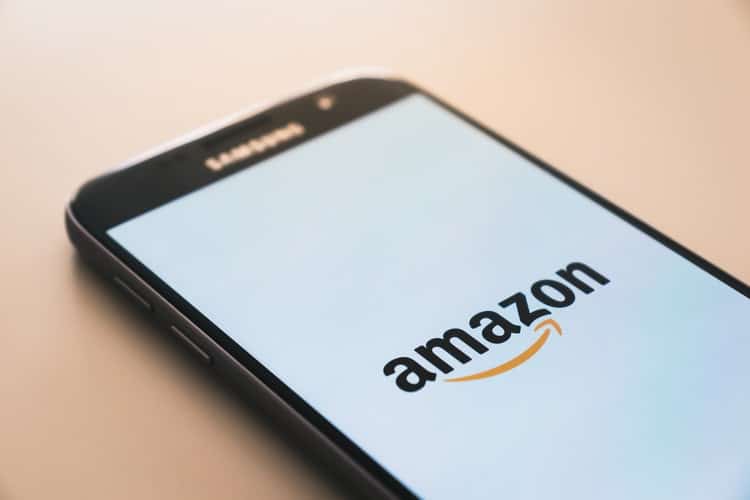 Does your Amazon application show "pending start date," — so what does it want to convey? 
Amazon "pending start date" means you're already HIRED and landed the desired role you applied for.
Finding a new job requires enough courage and perseverance. There's no easy way in the whole process of your job application. You will be facing various obstacles before you can finally hear, "You're now officially hired." No matter how established or small the company is, the job application is practically the same. It only means that whatever kind of job position you desire to apply for, you have to go through a gradual process of a job application. You must prepare all the requirements, equip yourself with the skills that fit the work, and practice potential interviews. You have to be ready to encounter BIG Nos and rejections among all. The same thing with Amazon, you should be well-prepared if you desire to be officially part of the company. There's always a big chance for you to be hired as Amazon is one of the top worldwide companies today— they need qualified employees. 
Another great thing about Amazon is that they always offer different open job positions, either full-time or part-time jobs. Plus, it always comes with great compensation rates. You can easily google search "Amazon occupations available near me,"  and job openings are available handed to you with just a single click. Once you finalize what particular job you want to apply for among all vacancies, it's now time to do the so-called heavy-lifting. That means preparing for a great application and a possible interview ahead. 
Suppose ever the position you're applying for is available, and especially needing the company's operation. In that case, you can expect that the recruitment team will ask how soon you may be available to start work. Remember that it is one of your application's essential parts, so you must be savvy while conveying your answer. But of course, it's all after you pass the assessment. Showing your enthusiasm to start working as soon as possible would be the best response you can give to your employer. Your eagerness to begin working on your job can be one way to prove your flexibility to your employer. It can also play a significant factor in ensuring your spot in the new position. 
Suppose you're still committed to another work while processing your application for a new job position. In that case, you should be careful with your answer. Please note that it will not bring or leave any good impression on your employer. Asking the interviewer what will be the best-preferred date that the company can offer for you to start to work is the best way to respond in this situation. You may find that their desired date is considerably more flexible than what you have anticipated it should be.
Generally speaking, it's a good idea to turn out to be transparent and honest that you need some adjustment time. But of course, don't forget to express that you're too eager to start working for the said job position. Mostly, it's ideal to start your new position two weeks after you have accepted the job offer. That way, you will have enough time to do all the things you must need to be done. So go back to Amazon if, at any point, you're now declared as a hired employee. However, a few days later, the recruitment team unexpectedly emailed you to notice your starting date.
It says you're on "pending start date," — so what does it want to convey? 
A "pending start date" means you're already HIRED and landed the desired role you applied for.
Knowing that it's a big global company, there must be a few factors needed to consider why your starting date is still pending. One aspect might be the trainer's availability, or perhaps, there's no available slot yet for the shift you have chosen. Also, it's possible that the company still finalizes when will be the best date for you to start. Besides, they will require you to do training for the first few days or weeks of your work. The said training would require staff who know precisely how to handle the new applicants. He or she will be responsible for providing you with the proper training and teaching you all the things you need to learn and master.
Like most companies, Amazon likewise comprises various steps regarding their job application process. They are also using the following structure: 
Application under review 
Most qualified applicants are selected. 
Referred to the head of the hiring manager
The application is in progress.
Interview offer to selected applicants
Finally, job offers
They might be using different jargon yet still indicate your application whether it is still in process or pending status. 
Furthermore, you have to check if there's already an update two weeks or nearly a month since they've notified you about the pending start of your work. If there's still none, one of the best steps you can do is directly send them an email. You can ask for any update regarding your work's said starting date through that email. 
According to some feedback from previous aspiring employees of Amazon, there's a possibility that they might forget your application, though, in fact, you are already hired. Just sitting on your couch while waiting for any response will not bring you any luck. It has always been an excellent step to ask the status of your starting date of work. You can politely ask the recruiting team if there's a new update of your starting date for the job position. This way, you'll find whether they're looking for any possible ways to let you start work as soon as possible.
Eventually, looking for a job needs both your time and investment. You must be prepared to accept what may happen to your application if you will be hired by the company or not. Having this attitude won't bring you to any drawback, but instead, it will drive you to look for the best possibilities that are about to come.
Remember that chance comes at the time when you're going to give up. Always try your luck, as Amazon occasionally extends to an open job position. You can still send your application for other job opportunities.
Also read How Long After an Interview is a Job Offer Made?
What does the Amazon Job Application Pending Start Date mean?