Multinational companies highly regard the positioning of headquarters and international offices as part of a growth strategy. The strategic positioning of T. Rowe Price offices has had a major hand in organizational expansion. The headquarters and offices of T. Rowe Price facilitate an extended connection between the company and its clients worldwide. Furthermore, the company was founded in Baltimore, Maryland, in 1937. Internationally, its offices are strategically spread throughout key regions including the Americas, Europe, Middle East, Africa, and the Asia Pacific. Let's know more about T Rowe Price Office Locations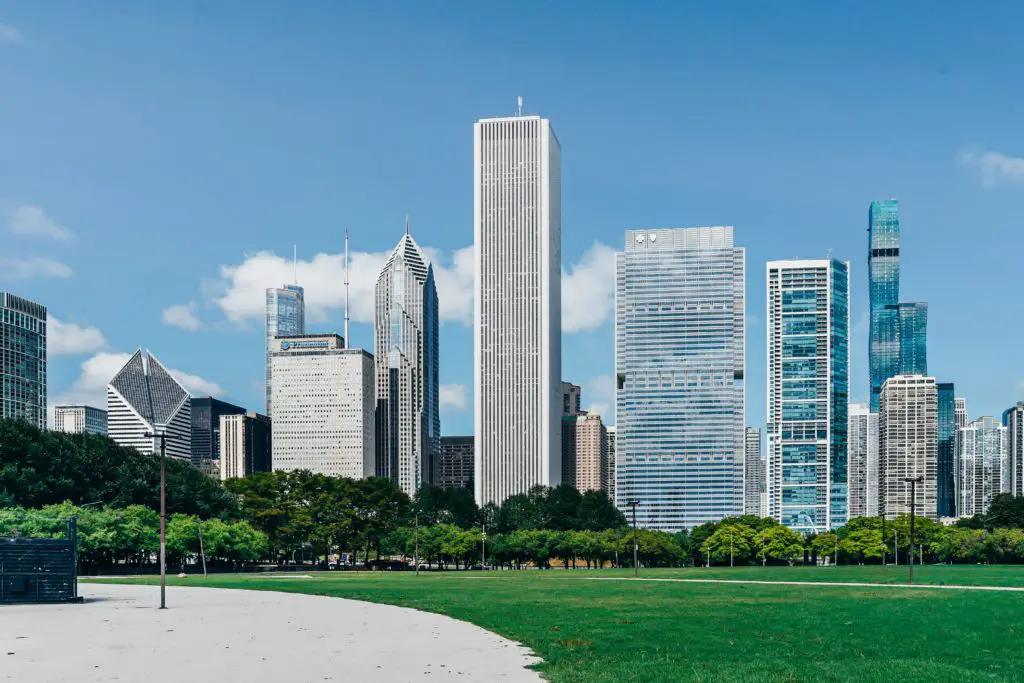 The office locations of T. Rowe Price play a major role in achievement of organizational goals. T. Rowe Price's international presence facilitates access to funds, advisory services, and management of accounts, retirement plans, and services for its global customers. The company's headquarters in Baltimore coordinates with offices in international locations including Philadelphia, Toronto, Colorado Springs, San Francisco, Owings Mills, Dubai, Tokyo, London, Madrid, Milan, Hong Kong, Singapore, Sydney, Melbourne, Zurich, Frankfurt, Shanghai, Amsterdam, Luxembourg, and Copenhagen. 
The locations hosting T. Rowe Price offices are include major regions across the world. These key locations comprising major cities include:
Americas – cities include Baltimore, Colorado Springs, New York, Owings Mills, Philadelphia, San Francisco, and Toronto.
Europe, Middle East, and Africa – cities include Amsterdam, Copenhagen, Dubai, Frankfurt, London, Luxembourg, Milan, Stockholm, Madrid, and Zurich.
Asia Pacific – cities include Hong Kong, Shanghai, Melbourne, Singapore, Sydney, and Tokyo.
These office locations are internetworked to uphold reliability, effectiveness, and robust organizational operations. Through its offices, T. Rowe Price facilitates global growth through investments and proper asset management. 
T. Rowe Price's most recent office was officially opened in 2021 in Shanghai, China. Shanghai serves as a major hub for research purposes, as T. Rowe targets to expand into untapped markets within the Asia Pacific. Another recently opened office is in New York City. The New York office serves as the company's hub for research in technology and innovation. New York is a strategic location that bursts with innovation, technology and diversity. In the same year, T. Rowe Price opened another office in Philadelphia. This office location serves a hub that supports the company's associates, especially the key stakeholders of T. Rowe Price U.S. High Yield Fund. In 2014, the company opened in Madrid, Frankfurt and Melbourne. T. Rowe's offices in Madrid and Frankfurt have developed a connection with institutional investors and intermediaries emerging in untapped European markets. Likewise, the Melbourne office provides support through the company's expertise in Asia Pacific. 
The company's office locations in the Americas are distributed between major cities in The United States and Canada. Besides Baltimore, the office locations in San Francisco, Owings Mills and Colorado have served clients for over two decades. The San Francisco office was opened in 1995 and facilitates organizational operations including sales and marketing, consultant relations, and customer service. The Owings Mills offices process inquiries, requests, and transactions that are redirected from offices in the Americas. Business processes and units are supported by the Owings Mills office. In Colorado Springs, the T. Rowe Price's office is situated strategically to handle clients and shareholders in the western United States region. Toronto offices facilitate the provision of investment management services to clients in Canada.
The company's presence in Europe, Middle East, and Africa has grown in the last decade with more offices and personnel posted in major cities. The first regional office was established in London, in 1979. This office location is a strategic hub that has since offered support to its organizational operations in Europe. London has been an important location that supports sales and marketing, portfolio management, consultation services, as well as research activities. T. Rowe Price has established itself in the European, Middle Eastern, and African markets through strategic location of offices in Amsterdam, Copenhagen, Zurich, Milan, Stockholm, and Dubai. The cities are networked to attract financial intermediaries, institutional, and high net-worth investors from across the region. Each of these locations also offer necessary support to untapped regions, for example, Stockholm offices serve clients in Finland, Iceland, Norway, Finland, and Sweden.
The Asia Pacific is well covered, with the earliest office opened in Tokyo, Japan, year 1982. The Tokyo office continues to serve as a major hub in this region as it supports client activities, management and research. The opening of a T. Rowe Price office in Tokyo paved way for further expansion, as the company opened in Hong Kong five years later. In 1996, another office was opened in Singapore, expanding the company's coverage in the major East Pacific regions. These office locations have been resourceful in facilitating global portfolio management and research activities thanks to abundance of technological skills and a robust economic background. With the most recent office launched in Shanghai, T. Rowe Price has managed to reach a significant portion of the region's investors, financial intermediaries and other key stakeholders.
Conclusion
T. Rowe Price sustains business operations across the key regions through its international offices. The company's expansion in key regions across the globe has cemented its position as a global leader in investment management and related services. Global presence has so far been achieved through strategic expansion to key markets across the globe. In the asset and investment management industry, T. Rowe Price has transformed into a global leader thanks to its widely spread office locations across 17 nations. The strategic location of the company's offices has brought services closer to the clients, explaining why millions of entities entrust T. Rowe with matters pertaining investment management.
Frequently Asked Questions
Question: How established is T. Rowe Price in the asset/investment management industry?
Answer: T. Rowe Price has been in operation since 1937, and has accrued experience and a reliable workforce that is highly resourceful in asset and investment management.
Question: Which regions globally can I find T. Rowe Price personnel?
Answer:  T. Rowe Price is in 17 different countries in the Americas, Europe, the Middle East, and the Asia Pacific. You can find us in Philadelphia, Toronto, Colorado Springs, San Francisco, Owings Mills, Dubai, Tokyo, London, Madrid, Milan, Hong Kong, Singapore, Sydney, Melbourne, Zurich, Frankfurt, Shanghai, Amsterdam, Luxembourg, and Copenhagen
 Question: I want to start a personal investment program. How do I go about it?
Answer: Open an account on T. Rowe Price and begin your investment journey today. Our personnel will reach out and help you grow your retirement savings, build personal wealth and retain savings.
T Rowe Price Office Locations-Let's Know More