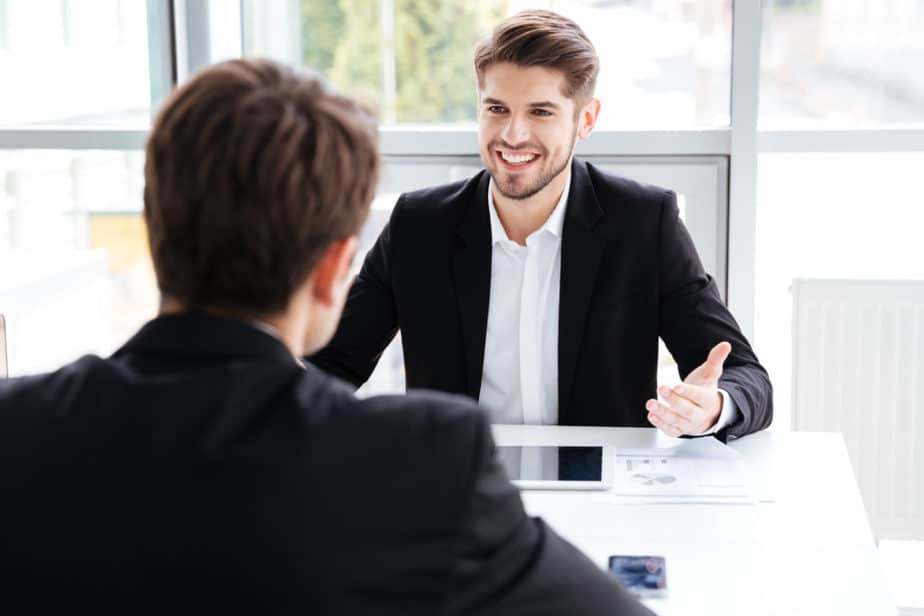 You worked hard to appeal your skills and charms to your favorite firm, and you finally received an interview offer from them. However, aside from the excitement of the opportunity, you must ask few details about the interview. Here are the Questions to Ask When Confirming an Interview.
These questions will help you prepare even better for the interview and avoid miscommunication between you and the employer. We have compiled a few questions you could ask the HR or employer before saying yes to the discussion.
Why Do You Need to Inquire About Interview Details?
Many people shy away from clearing their doubts and queries they have regarding the interview. It leads them to confuse details and to seem unprepared on the day of the interview itself.
And if you display such a first impression on your employer, they certainly won't be pleased. So to ensure that you have an impact on your employer when you enter the interview, you must be clear with all the details.
Do not worry and ask about any such queries through an email or phone call. It is better to schedule a phone call or mention the questions in an email. It will help you prepare well for the interview and impress the employer.
What Are the Questions to Ask Before Scheduling an Interview?
We have compiled a list of questions you could ask your HR or employer before confirming an interview. The list includes doubts about the venues or timings of the discussions and many other details.
These are sample questions, and you can alter them to fit your requirement. You could also use the template to form your questions. And, of course, you can add other questions when you inquire about matching your specific needs.
What is the venue for the interview, and how must I get there?
You must always make sure that you are clear about the venue of the interview. Most of the time, you would be summoned to the firm building, but you must ensure you clearly understand where the venue is.
Also, if you are unsure about the office location or have such questions, you can add them too. You do not need to ask this question if you are giving a remote interview. But it is best to confirm the venue of the interview if it is in person.
What is the timing of the interview, and what day will it take place?
You must be clear about the day, date, and timings of the interview before you go. If the employer has only given you a date, you must go ahead and ask them politely to also inform you about the timings of the interview.
The last thing you would want at an interview is to arrive late to it. If you arrive early, it is still manageable, but if you are late, then you would leave a bad impression. So ensure that you double-check the timings of your interview beforehand. 
How long will the interview go on for approximately?
Now it is a question which not many people ask, and it may inconvenience them later on. As a job seeker, you would most probably have many interviews to attend, and some may even overlap on the same date.
Even if they do not, you might have appointments or meetings. And if you do not know the time frame for the interview, you might miss such events. So you must ask about the time frame of the interview too. You do not need the exact timings, but a rough estimate will help you alter your schedule accordingly.
Is there a specific dress code that I must follow while going for the interview?
You must always ask about the attire suggestions if you talk to the HR or employer. Many firms differ in their preference for attires. You might be interviewing for a company that prefers formal clothing at all times for its employees.
Or you might be interviewing for a firm that is fine with even plain casual clothing at the workplace. Since your outfit will be part of your first impression, you must know what to wear to impress.
Could you tell me the name and designation of the person(s) who would take my interview?
Knowing how many people and their designations are always a bonus. It will help you prepare better for the interview and consequently perform even better. You can politely ask for the designation and names of your superiors to prepare better.
And having such information will also give you a rough idea of what you must prepare for the interview. You can also prepare your speaking points fitting the person's designation and impress them with your skills.
Could you tell me the format that the interview will follow?
The interviews usually follow a format in most firms. Since they are organized, there is a set pattern that varies for every firm. You could ask for the format of the interview to prepare yourself according to the given format.
You could have a face-to-face interview with only one superior or have a whole panel of superiors in front of you. Furthermore, you could go alone into the interview or might go in with multiple other applicants. Hence, it is best to be clear about the interview format beforehand.
Do I need to prepare my qualification documents to display during the interview?
You might need to bring more than just your resume to your interview. Sometimes, companies may require your degrees and other qualification copies while they take your interview.
It is not mandatory, but there is still a possibility of such requirements. You would most probably get informed about such documents well ahead of time. But you can ask just to be safe and not miss any essential documents on the day.
How many copies of my resume would I require in the interview?
You might get the answer to this question when you ask about the people interviewing you. But it is better to be on the safer side and ask for the information directly instead. You might not meet only one person during your interview.
At some firms, the interviews take place in stages with many people. So you might need multiple copies of your resume for all of them. You could inquire about such information from HR and prepare the copies before D-Day.
Is there any item or previous work project that I need to carry with me?
Although it is not a common occurrence in most interviews, you might need to bring things other than your resumes. Let us say you are a graphic designer interviewing for a firm. Then the employer might ask you to bring a copy of your previous works.
Or you might get asked for your qualification papers from previous works/training. Again, it is in no way mandatory, but it might be the case for you. So if you inquire about this from your HR, you will get clarity on what to do.
Are there any other requirements for me that I must meet during the interview?
Once you have cleared all of the doubts regarding the interview, you can ask HR if there are any additional things. They might share information about the interview and what you might need to prepare.
It is not frequent, but sometimes you may receive such advice and prior information. So after you're done talking and communicating, especially on a call, you can ask them. You might even get additional tips on how to prepare for the interview.
Conclusion
Interviews are ideal opportunities that are precious to any job seeker. If you have received an interview, it is a step forward for you towards your goals. But you must make the best out of the opportunity to shine brighter than other candidates.
So if you have any doubts or queries about the interview, it is best to clear them. If you enter the interview area confused and unprepared, you might not land the job or stand out. So you can prepare and ask these questions before confirming an interview.
Frequently Asked Questions
Is it okay to ask about interview details on a call?
Yes, it is fine to ask about all doubts you have regarding the venues, attire, etc. You would usually be in touch with an HR who would be more than happy to help you clear any queries on a quick phone conversation.
2. Can I ask my employers questions even before the interview?
Yes, you can and should clear any problems with your employers. It is better to ask about such queries before the interview rather than to find out about them on the day of the interview.
3. Should I clear my doubts while planning the interview or at the interview?
Clearing your doubts at the interview itself is impractical since if you have doubts about the venue, you might get late. You can ask about job-related queries at the interview, but not interview-related ones.
Questions to Ask When Confirming an Interview