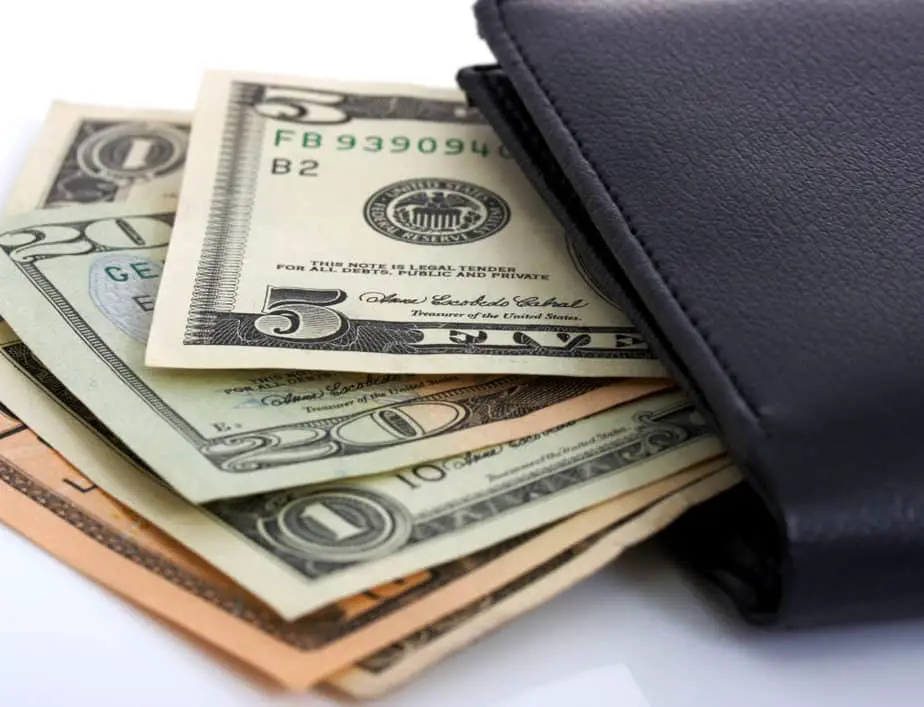 Payless is formally known as Payless ShoeSource Inc. It is a discount footwear chain, established 65 years ago in 1956 by two cousins, Louis and Shaol Przez. Its headquarters is in Miami, FL, United States. Today's topic- Payless ShoeSource.
This family-owned retail company offers a trend-right and comprehensive range of footwear for your everyday and special occasion. 
It has opened 3,500+ stores in 40 countries. The company earned a total revenue of $ 3.4 billion in 2011. Today, the company is privately own by Golden Gate Capital and Blum Capital Partners.          
Key dates
1956: Payless ShoeSource was founded in 1956 in Topeka, Kansas, United States, by two cousins, Louis and Shaol Pozez, as volume distributors. 
1962: This year company goes public. 
1967: The company renamed itself from Volume distributor to Volume Shoe Corporation 
1971: This year company acquires the Hill Brothers Self Service Shoe Store 
1978: The Payless ShoeSource company name gets listed among top retailers.
1979:  The May Department Stores Company acquires the Volume Shoe. 
1991: The company named Payless ShoeSource, Inc.
1996: May, made the Payless publication independent traded firm by spinning it off to shareholders, 
1997: The first Canadian Payless stores opened by acquiring the firm Parade of Shoes. 
1999: The Company launches an e-commerce platform.
2000:  The Company expanded the company in the Central American region. For that Payless, enters into a joint venture this year. 
2004: Payless close down the Parade chain with hundreds of Payless outlets in America.
2012: Collective Brands Inc., who owns various other footwear companies along, with payless announced to split in two by multiple buyers a purchase valued at $2 billion, including debt. 
2017: Payless ShoeSource closed 673 stores nationwide as it got filed for chapter 11 and got bankrupt. 
2019: After its second bankruptcy, the company closed all its remaining stores located in the United States and Canada.
2020: When Payless emerges from bankruptcy, the company planned to re-launch an e-commerce site in the United States.
August 18, 2020: Payless relocated company headquarters in Edgewater, Florida. 
Mission 
The mission of Payless ShoeSource is To be the Go-To, Get More, Pay Less shoe store for our target customers. 
A career in Payless shoes 
Payless provides quality footwear in over thirty countries. The payless shoes provide various job opportunities like internships, entry-level tasks, leadership programs, and more for job seekers. Payless Shoe Company employs more than 25,000 candidates. 
Before applying to work for this company, let us see some of the required facts about Payless. 
Minimum age required
The candidates must be at least 17 years old to get a job at Payless ShoeSource Company.
Working hour at the Paycheckfulfillleading
   Monday to Saturday: 10 am to 8 am.
   Sunday: 12 pm to 5 pm. 
Payless ShoeSource Career
On average, the employees stay only for 3.1 years at Payless ShoeSource Company. 
Available Positions at Payless Shoes
Some of the available positions that a job seeker can get in Payless shoes are Assistant manager, sales associate, assistant store leader, designer, key holder, store manager. 
Job opportunities at Payless shoe company 
Payless ShoeSource continues to grow over 4,000 stores worldwide. They provide many job roles to new talent to work as store associates, store managers, designers.  The candidates must have a working knowledge, information, and interest in new shoe styles, trends, creating designs. The Payless ShoeSource values include showing respect to customers, delivering excellent designs, respecting employees, and behaving ethically. 
Candidates who want to grow their careers and learn new skills can apply for suitable job positions. 
Some popular positions at Payless
1- SALES ASSOCIATE: This position is responsible for selling products and services to the customers. Sales associate performs roles in providing excellent customer service by helping with sales, merchandise, replenishing stock, store maintenance, and customers inquiring. Sales Associate have both part-time and full-time working offers. The average income of a sales associate is $8.00 to $10.00 per hour. 
2- Assistant Store Leader– the Assistant store leader's responsibility is to supports the store manager in daily operations. The Job seekers must have Computer, math, and customer service skills for getting this job. 
This job includes responsibilities like training new employees, contributing to store sales goals, fulfill customer needs, checking inventory, opening and closing procedures, and performing duties assigned by the store manager. This position only offers full-time work. The average annual salary for an assistant store leader is $25,000 to $30,000. 
3- Designer- This job position in a payless shoe company plays the leading role. They are responsible for assisting design, sketching, presenting set up, product development, and communication with the merchandise. For this role, the candidates must have 4+ years of experience related to this profession. They must have Bachelor's Degree in Design (footwear preferred), be Proficient in Microsoft Office (PowerPoint, Excel, and Outlook), 
Must be able to do hand sketching, Proficient in Adobe Photoshop & Illustrator, Ability to work in teams and manage multiple tasks. 
The average annual salary is $79,175, with the estimated base salary + bonus.
Tips for Applying 
For registering, apply online through the career page on the Payless ShoeSource Company. 
Always give your active email account.
After signing up, provide relevant information. 
Always upload your resume.
You have to complete all the job-specific questions.
Once review all the information before applying. 
Apply Online
Step 1- Go to the payless official website and click on the career option or enter the link given below into your URL bar. http://www.payles scorporate.com/careers/ 
Step 2- The page opens, scroll down the page, and look for the options given, such as stores, distribution, corporate. Next, find stepsStepSo, beforeStepapplying, , StepSo, beforeStepapplying applying, So, before applying in addition, they fulfill leading and select the job opening to browse. 
Step 3- The page opens with the job title stating their description, read it carefully, and select the position you are interested in applying to the current opening to browse. 
Step 4- Click on the APPLY button that is at the bottom of the page.  
Step 5- To begin the further process, they ask you to sign in to a new account. 
Step 6- Once you sign in will be taken to the form section. Fill the form, which contains: 
Username
Password
First name
Last name
Primary email type
Email address
Primary phone type
Phone number
Preferred method of contact
Step 7- The six-section application form comes up. Scroll down and find the (agreeing to the term/condition) check boy, which will be at the extreme down of the page, and then click on the NEXT button that takes you to another section. 
Step 8- The next step is Personal information. Fill in the social security number and all other details.  To go further in the process, click on the Next button.
Step 9- Fill  the remaining sections in the appropriate input form
Accomplishments
Questionnaire
Diversity
Step 10- Now, there is no further step. So, before applying, review it once.  
How to check Application status 
Checking the status of an application boosts the visibility of job candidates. 
Application inquires may earn candidates consideration for future work openings.
For checking your application status, you can:
visit the story addition, the, call hiring personnel
sending an email.
The applicants should always conduct status checks.
Key People of Payless shoe
W. Jones (CEO)
Paula Nepote (Sr. Director, Global HR)
Sherri Whightsil (Director – Marketing Services
Louis Pozez (founders)
Shaol Pozez (founders) 
Lauren Jeffords (Sr. Director, Corporate Communications)
Payless ShoeScore Company Ranking
In Kansas list, Payless ShoeSource is ranked #13 for the Best Companies to Work.  
Let Us see the list of ranks that payless gained. 
In Kansas, Payless ranked #13 for Best Companies to Work For 
For Best Retail Companies to Work, the company ranked #1 in Kansas. 
For the Best Companies to Work For, the company ranked #4 in Topeka, KS. 
Payless ShoeScore ranked #1 in Topeka, KS.  for the Best Retail Companies. 
Payless ShoeScore ranked #12 for the Biggest Companies in Kansas
Payless ShoeScore ranked #1 for the Biggest Companies in Topeka, KS
Payless ShoeSource Salary
The national average salary of Payless ShoeSource Employees in the United States is $33,427 annually. The employees ranked in the top ten percent can make income up to $60,000 per year, and the bottom ten percent can make up to $18,000 per year.  The highest-paid job titles in Payless ShoeSource include Assistant manager, supervisor, Store manager, and the lowest-paid job titles include Cashier, Key carrier, and Customer service associate. The average highest-paid income in the company is $65,112 for Assistant Manager, while the lowest-paid in the company is $24,017 for cashier. 
The list given below will show you the average salary of the worker of payless shoe company by the job title. 
Assistant Manager- $65,112
Sales Representative- $58,492
Store Manager- $57,515
Supervisor- $42,105
Store Leader- $36,685
Key Holder- $29,957
Sales Associate- $26,990
Picker And Packer- $26,314
Customer Service Representative- $25,645
Key Carrier- $24,740
Customer Service Associate- $24,376
Cashier- $24,017
Payless ShoeSource salary by location
We all know the cost of living depends on the location you live, and employees also earn accordingly. At Payless ShoeSource, the employees are paid different salaries depending on location. 
The employees of New York, NY, earned the highest annual average salary of $40,958. Conversely, the employees of Newark, NJ, get the lowest pay of $38,571 annually. 
1. New York, NY- $40,958
2. Newark, NJ- $38,571
3. Pleasanton, CA- $37,278
4. Houston, TX- $30,060
5. Miami, FL- $29,023
6. Kansas City, MO-            $28,682
7. Norcross, GA- $27,757
Payless ShoeSource salary by the department
Salaries of Payless ShoeSource vary from the department as well as job positions.
 Let us see the average salaries of Payless ShoeSource employees
1. Retail- $41,315
2. Warehouse- $28,298
3. Sales- $27,688
4. Customer Service- $25,813
Let us see the average salary of different job positions of various departments at Payless ShoeSource.
PAYLESS SHOESOURCE SALES SALARIES
1. Sales Associate- $26,990
2. Sales Clerk- $20,608
PAYLESS SHOESOURCE RETAIL SALARIES
1. Assistant Manager- $65,112
2. Merchandise Planner- $61,542
3. Store Manager-$57,515
4. Store Leader- $36,685
5. Sales Lead/Sales Associate- $32,373
6. Key Holder- $29,957
7. Shift Supervisor- $29,072
8. Key Carrier- $24,740
9. Associate Retailer-$24,735
10. Cashier- $24,017
11. Retail Clerk- $22,846
PAYLESS SHOESOURCE CUSTOMER SERVICE SALARIES
1. Support Associate- $45,823
2. Customer Service Representative- $25,645
3. Sales Associate and Customer Service- $25,097
Payless ShoeSource Competitors
Some of the competitors of Payless ShoeSource are listed below with their employee's average salaries.
1- GNC 
    Stars: 4.6 stars
    Salary: $42,095 
2- Abercrombie & Fitch 
     Stars: 4.8 stars
     Salary: $36,469
3- Steve Madden
     Stars: 4.7 stats
     Salary: $38,188
4-. Bath & Body Works
      Stars: 4.8 stars
      Salary: $33,478
5-. Designer Brands
     Stars: 4.8 stars 
      Salary: $29,239
6- Hibbett Sports
     Stars- 4.4 stars
    Salary- $39,568
3. Cato
    Stars- 4.3 stars
    Salary- $40,160
Payless ShoeSource Demographic
The diversity score for this company is 9.5/10. 
The diversity score of Payless ShoeScore is by measuring various factors like ethnicity, gender identity, cultural background, and language skills. 
The list given below will show you the percentage of different factors which affect the demographic of Payless ShoeScore.
GENDER
Female- 69.3%
Male- 25.9%
Unknown- 4.8%
ETHNICITY
White- 58.6%
Hispanic& Latino- 21.6
African American- 10.4
Asian- 5.9%
Unknown- 3.5%
FOREIGN LANGUAGE
Spanish- 79.0%
French- 5.9%
Others- 15.1%
Payless ShoeScore Financial performance
The performance score of the Payless ShoeScore Company is 9.8/10
The calculation of the financial performance score is by measuring the various factors, like longevity, revenue, stock market performance. The Kansas, United States-based company with 18,000 employees earned an annual income of $3.0 billion in 2011 (report). 
Employees review
 1- Assistant Store Manager  (Former Employee) -I miss payless
loved my job as a carrier, then promoted as an assistant manager. Overall it's a great experience. Rated this company with 4.0 stars. 
2- Assistant Store Manager(Current Employee)- Pay sucked, and so much work 
The manager at my location was super picky about everything. The pay was less with more work.
3- Assistant in training, key holder (Former Employee)-   good experience 
I learn to do everything: receiving merchandise, inventory, stocking, cashier, answering calls, straightening, cleaning. It's good to learn more skills and to have a good experience. 
4- Key Holder• Customer Service  (Former Employee)- A lot of work is expected to do, out of you with very little pay. Management was barely around. The working environment is not safe to work in.
What people like
Time and location flexibility
The feeling of personal appreciation
Ability to meet Personal goals
Areas for improvement
Fair pay for the job
Overall satisfaction
Payless ShoeSource- Job Opportunities