Swot analysis is a useful planning approach that was created at Stanford in the 1970s. The term SWOT stands for Strengths, Weaknesses, Opportunities, and Threats, and it is a systematic planning tool for evaluating the four characteristics of an organization, project, or commercial endeavour. It is a simple yet efficient structure for optimizing opportunities, utilizing advantages, and correcting flaws.Let us Nintendo Swot Analysis & Competitors.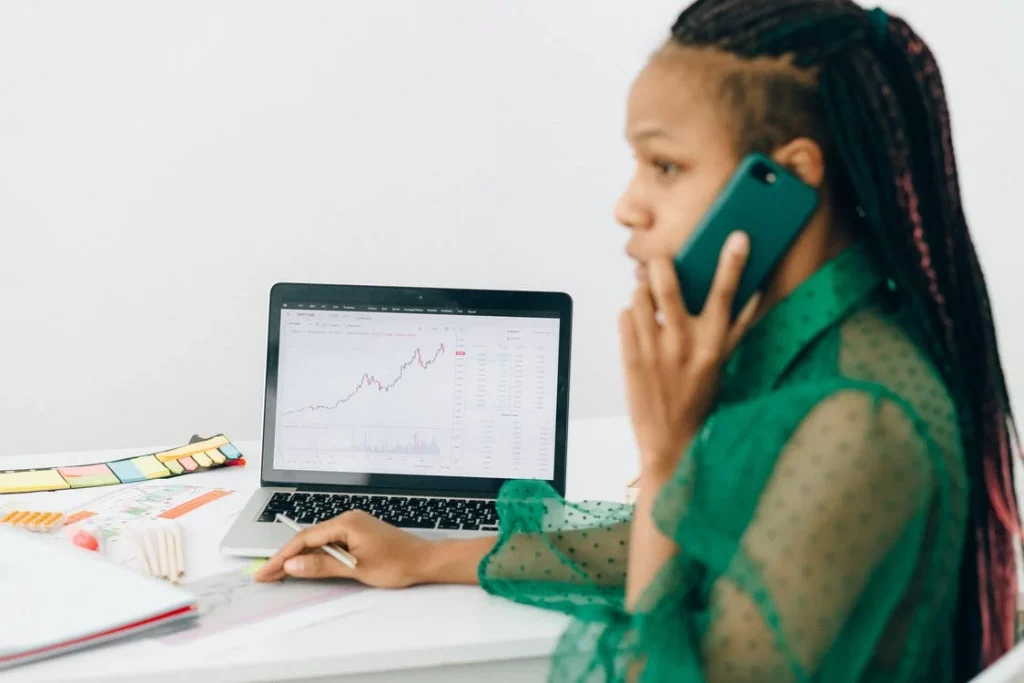 About Nintendo 
Nintendo began as a toymaker in Kyoto, Japan, some 130 years ago, and was known for its pioneering approach. The company was founded by craftsman Fusajiro Yamauchi, who manufactured handcrafted hanafuda playing cards, and was originally known as Nintendo Karuta. Nintendo released its first video game console, the Colour Television Game, in 1977, the following expansion into a variety of economic sectors during the 1960s and obtaining legal standing as a publicly owned company under the present corporate name. Nintendo aided in the development of the computer gaming industry and continues to make a reputation for themselves through unique and innovative products. Nintendo's Game Boy, Wii, Nintendo DS, Nintendo 3DS, and Nintendo Switch consoles are one of the company's most popular products. Nintendo established a branch in Europe in 1990, with offices in the United Kingdom, Germany, France, Sweden, and other locations.
| | |
| --- | --- |
| Name | Nintendo |
| Founder | Fusajiro Yamauchi |
| Origin | Kyoto, Japan |
| Year Founded | 1889 |
| Company Type | Public |
| Annual Revenue | ¥1.759 Trillion (as per 2021) |
| Net Profit | ¥480.376 Billion (as per 2021) |
| Market Cap | ¥6.571 Trillion (as per 2021) |
What are the products of Nintendo?
Video Games
Home Video Game Consoles
Portable Video Game Consoles
Toys and Cards
Who are the competitors of Nintendo?
Xbox
BenQ Corp.
Activision Blizzard
Sony
Electronic Arts 
Nintendo Swot Analysis
What are Nintendo's Strengths?
The S in Nintendo's SWOT Analysis stands for Strengths. These are the internal characteristics that have helped Nintendo maintain its steady development and renowned standing.
Nintendo has created an enormous distribution network as a result of its global presence. Having such a large distribution network has aided the firm in increasing sales and expanding its market share.
The firm has created a wide range of games, including adventure, sports, simulation, and others, to meet the demands of all sorts of players. They had produced Animal Crossing, and it was one of the most popular games at the time of the coronavirus pandemic.
Nintendo's strategic relationship with Disney to develop numerous items in Japan not only profited both firms but also helped Nintendo gain stock market listings in Kyoto and Osaka.
The firm has Competitive pricing. Nintendo first sells its products at a high price, but in order to gain more consumers, it lowers its costs. This allows them to cope with the free games accessible on mobile phones and gaming consoles.
The firm has decades of experience. Nintendo has been a popular option among gamers for the sorts of games they make for more than 130 years, and they have the necessary expertise in understanding the demands and requirements of their consumers by continually delivering the greatest goods.
What are Nintendo's Weaknesses?
Nintendo's SWOT Weaknesses are also what puts the corporation at a disadvantage in some areas. They're also internal issues that the business may manage and improve.
They give a slow reaction to demand. During the coronavirus epidemic, when lockdowns were implemented across the world, demand for Nintendo's products, particularly their popular gaming platform Nintendo Switch, skyrocketed. However, Nintendo did not regularly provide the items, resulting in international shortages and stockouts on major E-commerce sites.
Product failure is another weakness of Nintendo. The Wii U, a Nintendo gaming console, failed to prosper in the market for a multitude of reasons, including the product being overrated, inconsistently promoted, constructed with low-quality hardware, and being very pricey. Nintendo's reputation was harmed when the Wii U was released.
Over-Reliance on advanced economies is another reason. Nintendo relied heavily on developed economies such as Australia, Japan, and South Korea, despite the fact that these economies were saturated due to the presence of several companies in a competitive market. As a result of this over-reliance on advanced economies, Nintendo under-relied on developing countries.
Overdependence on Switch, one of Nintendo's most popular gaming consoles, is expected to contribute more than half of the company's revenue in 2020, amounting to nearly $8.8 billion. However, the firm has exclusively concentrated on Switch, ignoring other goods that might affect the company financially. If the Switch loses its appeal in the next few days, the firm would suffer significant financial consequences.
One of the major reasons for the increased availability of counterfeit Nintendo products is that the firm does not impose intellectual property rights in some regions, allowing others to seize the opportunity and manufacture and sell counterfeit Nintendo products, tarnishing the firm's image and reputation. 
What are the Opportunities for Nintendo?
Nintendo's O in the SWOT analysis means the opportunities for Nintendo. Here, we'll look at some of the choices that may provide Nintendo with a competitive edge. External events that provide a favourable atmosphere for the organization are known as opportunities.
Broadening the item offering. Nintendo has a big product catalog with a wide range of consoles, games, and other items. Nintendo can broaden the range of their products since they have multiple wholly-owned subsidiaries throughout the world that can develop new products and services to broaden product variety and expand their product catalogs to meet client requests.
Investing in smartphone games as the proportion of people who like playing mobile games rises along with the number of people who own a smartphone. According to estimates, the worldwide mobile gaming business will be worth $94.5 billion by 2022. Nintendo might profit from this rich possibility by creating mobile versions of its popular titles.
The film must focus on emerging markets. Nintendo must begin focusing on countries whose economies are developing, such as China and India, as this could be a great way to expand their scope and increase profits for the company, as they will be able to reach a customer base that will buy their products and services. Since they have already established a market share in the United States, Japan, and Australia, they should concentrate on emerging markets.
The firm should adopt virtual reality, as more advanced technology becomes available, businesses should make use of it. Nintendo may include virtual reality into some of its most popular titles by including a VR headset with its gaming consoles, which would enhance the gaming experience and give gamers a more genuine feel.
The firm should improve online gaming. Nintendo may include online gaming into some of its most popular titles, as several of Nintendo's competitors, such as Electronic Arts and Activision, have already done so. By doing so, Nintendo can give its opponents a difficult fight.
What is the Threat of Nintendo?
Threats are the last section in Nintendo's SWOT Analysis (T stands for Threat). These are external factors that disturb the company's objectives and operations, placing it at a disadvantage.
The technological revolution, as internet access grows rapidly around the world, tech behemoths such as Google and Amazon are attempting to expand their customer bases by acquiring online gaming platforms, which are eroding Nintendo's market share, forcing the company to adapt to changing technology.
Stronger replacements, as the world changes, so do players' tastes; many gamers are transferring from video game consoles to online gaming platforms and mobile consoles, therefore Nintendo must take proper steps to ensure that they are adjusting to changes in the marketplace.
Because there are so many firms in the gaming industry, there is fierce rivalry among brands. Companies like Sony, Amazon, Electronic Arts, and SEGA all have their own gaming systems, and rivalry is growing on a daily basis.
With the introduction of the internet, there has been an equal number of positive and negative consequences. One of them is piracy, which has a significant influence on any brand since the brand's products are accessible at a reduced cost. Nintendo's games, for example, are stolen, and lower entire copies of the games are available on the market, causing the brand to suffer.
Conclusion
Nintendo has evolved to be one of the most well-known companies in the world. With fierce competition, they have established themselves as the industry leader and have withstood the test of time. Nintendo's marketing strategy and development have contributed to the organization's growth. They are at the top because of their wide range of games, clever pricing, and strategic collaborations. Nintendo, on the other hand, should concentrate on expanding its market by getting into the mobile gaming business. Nintendo will also benefit from not only the cost-effectiveness of digital marketing but will also reach a broader audience than usual through different channels such as social media marketing, SEO, emailing, content marketing.
Learning the basics of online marketing will open doors to possibilities to work with significant firms such as Nintendo. Brief certification courses offered by IIDE may get you up to speed in under a week and contain a wide array of digital skills. Digital marketing, media planning, search engine optimization, and other topics will be covered in these courses.
Nintendo Swot Analysis & Competitors