A resume is the first step to a job and it gives the first impression about the job applicant to the recruiter. It is important that the recruiter gets interested in the job applicant by seeing their resume. The job applicant must ensure to list their skills as per the requirement and highlight the keywords so that it becomes easy for the recruiter and also when using keyword search software, ATS (Application Tracking System). Now, let's understand who is a medical assistant, their duties, and resume examples in the same position.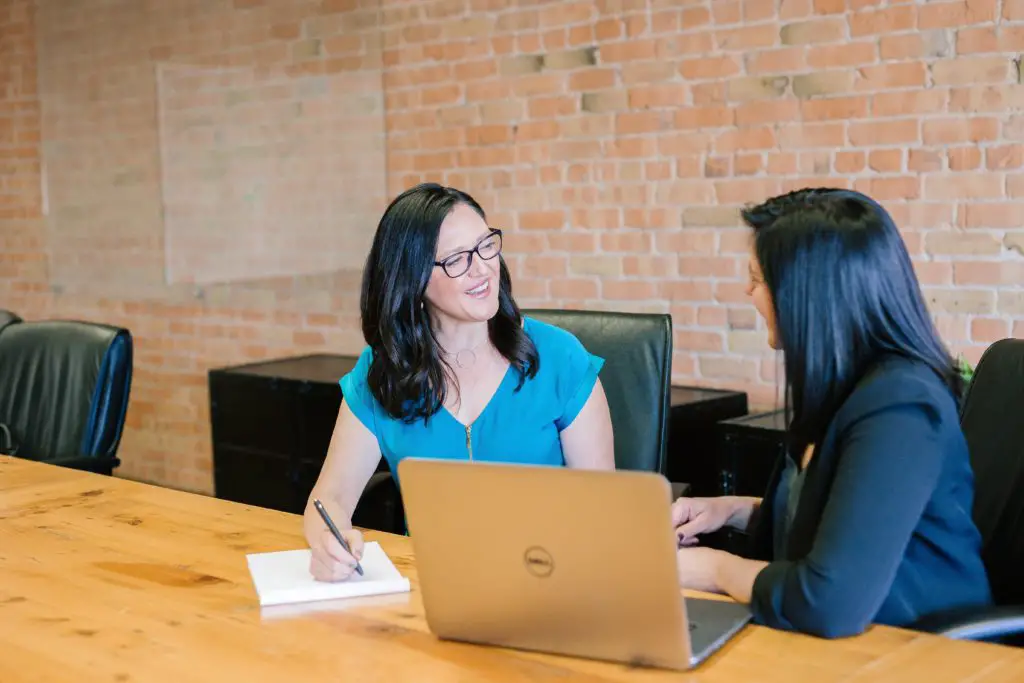 Medical Assistant:
A medical assistant is a healthcare official who assists the physicians, they will be available in medical offices, clinics, etc., where they perform administrative and clinical duties. As a career, a medical assistant is growing widely due to the growth in technology, increase in elderly people who need medical treatment, assistance required in outpatient facilities, and ambulance care units. 
Medical Assistant – Roles & Responsibilities:
A medical assistant's administrative roles are to:
Answer phone calls and schedule patient-doctor appointments 
Assist patients and their families to respective physician
File and update patient's medical records
Arrange for a hospital visit, lab test, etc.,
Analyze and fill insurance forms
Handle patient bills, general emails, finance book maintenance
A medical assistant's clinical responsibilities are to:
Getting medical history from patients
Guiding the patients for examination
Recording symptoms and updating medical histories
Assisting patients to get ready for doctor's examination
Collecting lab samples from patients and performing basic lab tests
Helping the doctors during patient's physical check and assisting vaccinations, wound dressings, etc.,
Distributing medicines post discussion with patients about prescription and diet 
Managing prescription refill requests
Performing electrocardiograms, blood, and other medical tests
Medical Assistant – Qualifications:
A high school diploma or GED is mandatory
An accredited medical assistant certification program is preferred
Good and effective communication skills with patients and others in a friendly manner
Should be knowledgeable and organized to perform medical practices, administrative processes
Medical Assistant Resume – Writing guide:
A medical assistant resume should have the following categories such as:
Contact Details
Objective
Job Experience
Skill Set
Educational Information
Additionally, one could include other areas of specialization or interest like:
Awards & Certification
Volunteer Experience 
Languages
Interests & Hobbies
Let's see them in detail with samples:
Contact Details:
Contact details of the job applicant such as full name, professional title, phone number, email, location (optional), social media Id (optional). This is mandatory so that the hiring manager would be able to reach the candidate. Make sure to provide correct details in this section and double-check the spellings to avoid any future misconception.
Example:
Robert Downey
Medical Assistant
New York, 77777 | 999-999-0999 | [email protected]
Objective:
Objective or summary is a short description of the job applicant's capabilities, job experience, and skill set in about two or three sentences briefly. This is the first point of attraction for any hiring manager so make sure to list out details to highlight the profile. Make sure not to brag too much in this section as there are chances it might not interest the recruiter to proceed further.
Example:
Seeking a Medical Assistant position to showcase my interpersonal & computer skills to interact with patients and handle the technical work. Also, to grow in the career through exposure from the new position.
Looking for a position where I can exhibit my administrative and medical assistant skills; also develop my skills by being part of the healthcare team.
Highly motivated medical assistant professional with multitasking skills assisting patients and physicians. Additionally, I have strong knowledge of administrative and front desk experience.
Job Experience:
The job applicant must explain in detail about their previous job, their roles, and responsibilities performed. It is good to highlight major tasks and any evident process handling methods performed by the candidate or tasks which they have excelled in this section.
Example:
Certified Medical Assistant
KLP Healthcare (2018-2020)
Attended nearly 30 patients by checking blood pressure, pulse, temperature, and other vital signs for any deviations from normal readings.
Assisted physicians during the patient check-up, performed tests in the laboratory.
Scheduling appointments, billings, and bookkeeping, etc.,
Skill Set:
The job applicant must list the relevant skill set in their role as a medical assistant which has helped them to excel in their previous job. If there is any unique technical skill, must ensure to mention that in this section. Some of them are:
Communication skills
Interpersonal skills
Time management
Medical assistant skills like handling medical procedures
Educational Information:
The educational qualification of the job applicant from school and college could be listed in this section. 
Example:
High school diploma 
Kings University, NY, 2014 -2018
Awards & Certification:
Certifications are not mandatory but they are highly preferred by a hiring manager when looking for the relevant job applicant. This adds extra credit to the candidate's resume.  The job applicant could also enlist any special recognition they have received from their previous employer.
Example:
National Certified Phlebotomy Technician (NCPT) or Registered Phlebotomy Technician (RPT)
Cardiopulmonary Resuscitation (CPR) 
Certified Medical Assistant (CMA) 
Certified Clinical Medical Assistant (CCMA) 
Certified Medical Administrative Assistant (CMAA) 
National Certified Medical Assistant (NCMA) 
Registered Medical Assistant (RMA) offered by American Medical Technologists (AMT)
Volunteer Experience:
This section is optional; it is good to have such exposure before getting into the medical assistant job so that the candidate will have experience in real-life incidents, patient handling, assisting physicians, etc., Such candidate is also highly preferred by the recruiter
Example:
Provided volunteer services at LPK Hospital for a 3 months period. I have handled appointment scheduling, assisting patients, and lab work.
Languages:
Knowing multiple languages could be an added advantage for the job applicant. This could ease their interaction when handling foreign patients who speak other languages. If the job requires the candidate to know other foreign languages, then the job applicant has the highest possibility of being chosen for the role. Also, the job applicant must make sure to mention whether they know to read, write and speak the relevant language.
Example:
English – Read, Write & Speak
German – Speak
Interests & Hobbies:
This section is purely optional. If the candidate would like to highlight any of their special talents apart from work, that could be mentioned.
Example:
Singing and dancing
 Medical Assistant – Resume Example
————————————————————————————————————————————–
John Kelvin
New York, 58735 | 897-897-0897 | [email protected]
————————————————————————————————————————————–
Objective:
Goal-oriented, competent, and results-driven medical assistant, experienced in vital signs management and hospital administration seeking a position in a busy, growing medical facility
————————————————————————————————————————————–
Professional Experience:
Layman Family Clinic, NY
Certified Medical Assistant, 2015 to Present
Performing medical assistant duties as a key member of the healthcare team at a highly-valued family medical clinic. Assisting the medical staff to provide optimal patient care and effective office activities regularly. 
Key Achievements:
Effective handling of office administrative duties like answering phones, scheduling appointments, guiding patients, maintaining patient records, billing, and bookkeeping.
Ability in handling patient medical histories and vital signs. Also, performed medical practices such as venipunctures, vaccinations, diagnostic procedures, and other tests like EKGs, chemistry analysis, hematology, urinalysis, and sigmoidoscopies).
Maintained cleanliness, sanitation of exam rooms, and equipment in the facility.
Implemented quality control and assurance in medical procedures that ensured compliance with HIPAA, CLIA, and OSHA regulations. This eventually increased patient satisfaction and also reduced monthly overhead by 10%.
Depicted interpersonal skills with patients and families; also with respective doctors and nurses by maintaining good rapport.
Safeguard Clinic, NY
Certified Medical Assistant, 2010 to 2015
Assisted approximately 30 patients per day for their medical check-up, enrolling and maintaining patients' medical histories.
Collected blood work, lab specimens from patients and performed basic lab tests.
Create and update patients' medical records in the hospital's database.
Listed nearly 1500 orders for lab, radiology, medication in CPOE and Medicare patients.
Attended phone calls, greeted patients & their families, and provided assistance to front office staff whenever required.
Facility maintenance by overseeing exam rooms, equipment, and supplies.
New Family Clinic, NY
Medical Assistant Intern, 2009 to 2010
Greeted nearly 40 patients per day, assisted patients for medical examination, and assess
Took blood work and recorded vital signs.
Assisted physicians with nearly 3000 tests, medical procedures, patient dressings, and lab works.
Assisted vaccinations and medications as per physician's guidance.
Prepare and sustain supplies for exam rooms.
————————————————————————————————————————————–
Skills:
Medical Office Management
Medical Billing & Coding
Medical Records Management
Data Entry (75 WPM)
Bookkeeping & Filing
Taking Patient Vitals
Blood Draws
Injections
Patient Scheduling
Ancillary Testing
Patient Education
HIPAA & JCAHO Knowledge
Certified Medical Assistant (CMA)
Certified in First Aid and CPR
————————————————————————————————————————————–
Education:
Associate of Science – Medical Assisting, 2009
University of Florida 
————————————————————————————————————————————–
Conclusion:
Healthcare is growing at a fast pace and medical assistants are a much-required position. Being skillful and certified helps to maintain a good career path as a medical assistant. Building the resume in an organized way helps the job applicant to stand apart from other candidates.
Medical Assistant Resume Objective Examples